You Won't Get High But You Will Get A Healthy Home
Can you smoke it? Believe it not, this is the first question we are asked when people pick up a sample of the Thermo Hemp. Industrial hemp is the non-intoxicating relative of its more famous cousin - marijuana; so NO you can't cut off chunks and smoke it. But if you live in a house and use Thermo Hemp Insulation, you will certainly cut your energy bills and have a safer healthier home.
What's so great about Thermo Hemp insulation?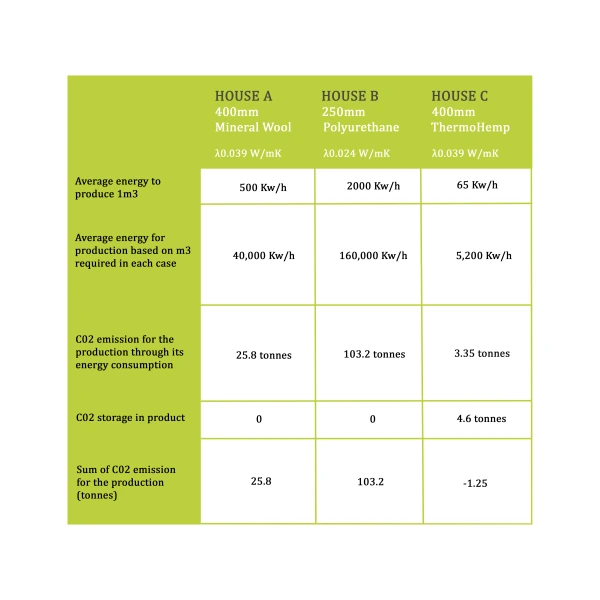 It is non-toxic and resistant to mould, pests, and fire, making it a good choice for both new build construction and an excellent choice for refurbishments. Plus, it doesn't cast off any VOCs. It's semi-rigid and never slumps. It is excellent for sound protection and it also has a high thermal mass. It doesn't release any fibres that can get into your lungs and affect breathing.
Compared to the total energy input (i.e energy required to produce the insulation), Thermo Hemp reduces the amount of CO2 in the atmosphere by approximately 14.4 kg per cubic meter (Rehberger, 2011). For example: A typical single-family house with approximately 100m² floor space and an attic insulation need of approx. 35m³. If the attic where to be insulated with Thermo Hemp they will already have a CO2 reduction of approx. 500 kg prior to installation.
On the chart on the left is a comparison showing Thermo Hemp compared to 2 alternative common insulations, the comparison shows the amount of CO2 which has already been emitted in order to produce the material. The following assumptions are made:
Treated Floor area: 200m2
Attic Insulation amount: 80m3 (based on 400mm depth (mineral wool or Thermo Hemp with a conductivity of 0.039W/mK) 50m3 (in the case of 250mm of PUR foam with a conductivity of 0.024W/mK)
CO2 emission for the production of one KWh: 0.645 kg/kWh ("Climate Change Report 08/2008")
What do these figures mean?
House A (Mineral Wool)
Equivalent of an average car driven for 41.7 days non-stop
A 747 could fly non-stop for 1 hour
Taking 5 cars off the road for one year
House B (Polyurethane Foam)
Equivalent of an average car driven for 167 days non-stop
A 747 could fly 3.3 hours non-stop
Taking 20 cars off the road for one year
House C (Thermo-Hemp)
Drive an average car for 2 days non-stop and still be carbon neutral
With a polyurethane foam insulation, the CO2 emission to produce 1m3 of insulation is the equivalent of taking 25 cars off the road for one year.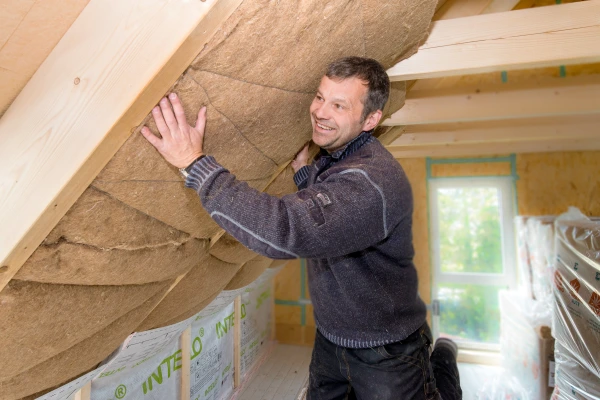 Where can Thermo-Hemp be used?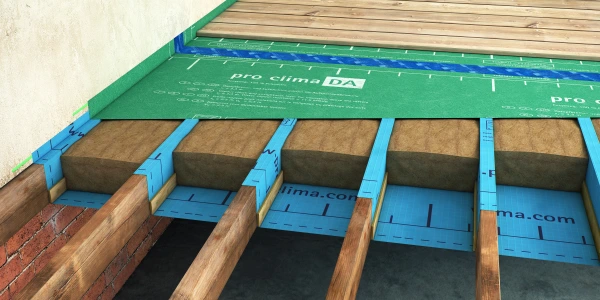 As an internal wall insulation to existing solid walls
Suspended floors
Between rafters & ceiling joists
In Timber Frame Construction
Green Product Award Winner
The Green credentials of Thermo Hemp were highlighted at The Energy Show 2017 when Thermo Hemp won The Green Product Award.
References
Climate Change Report 08/2008
Bernd Rehberger 2011 "Hemp – Building Material for the Future"