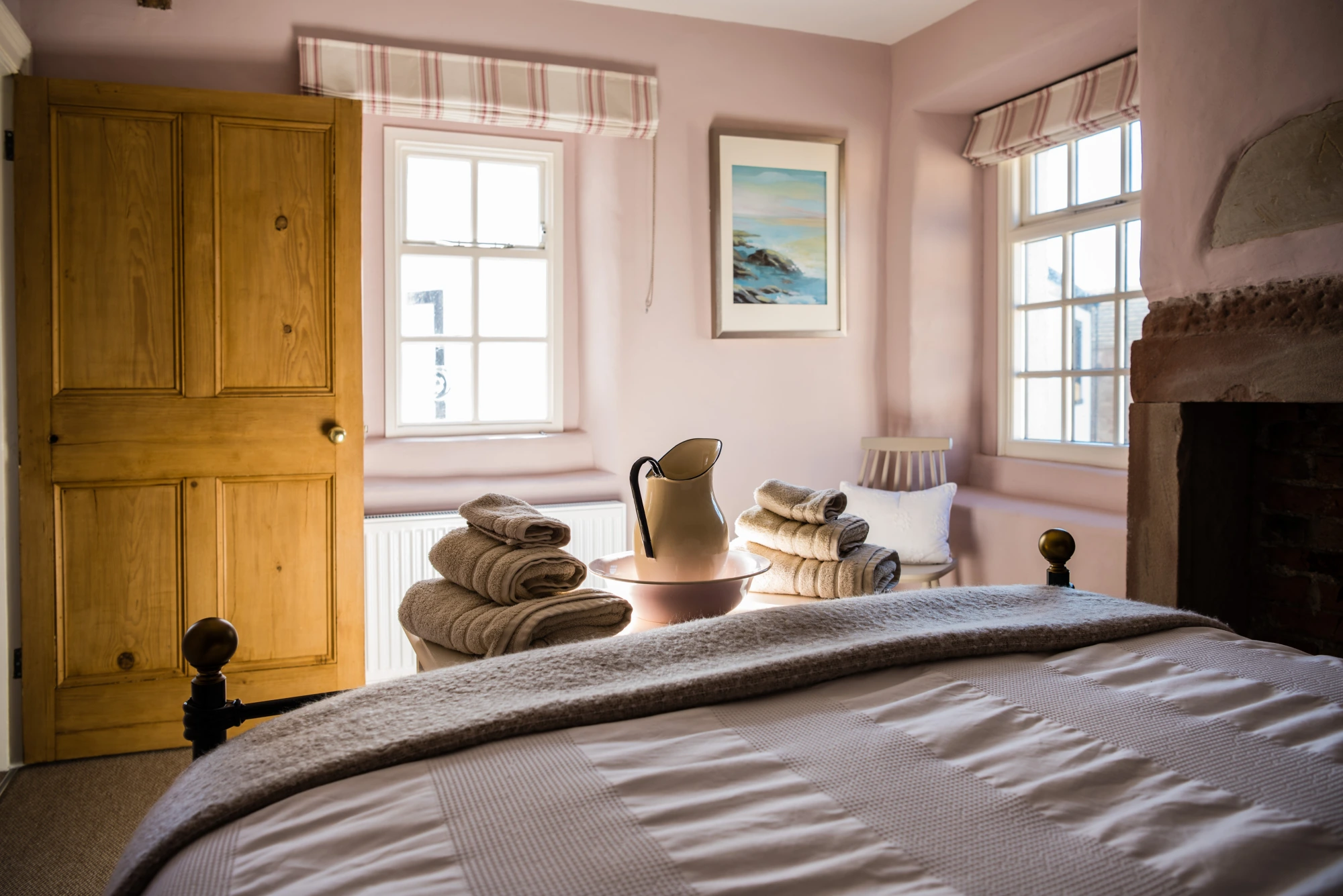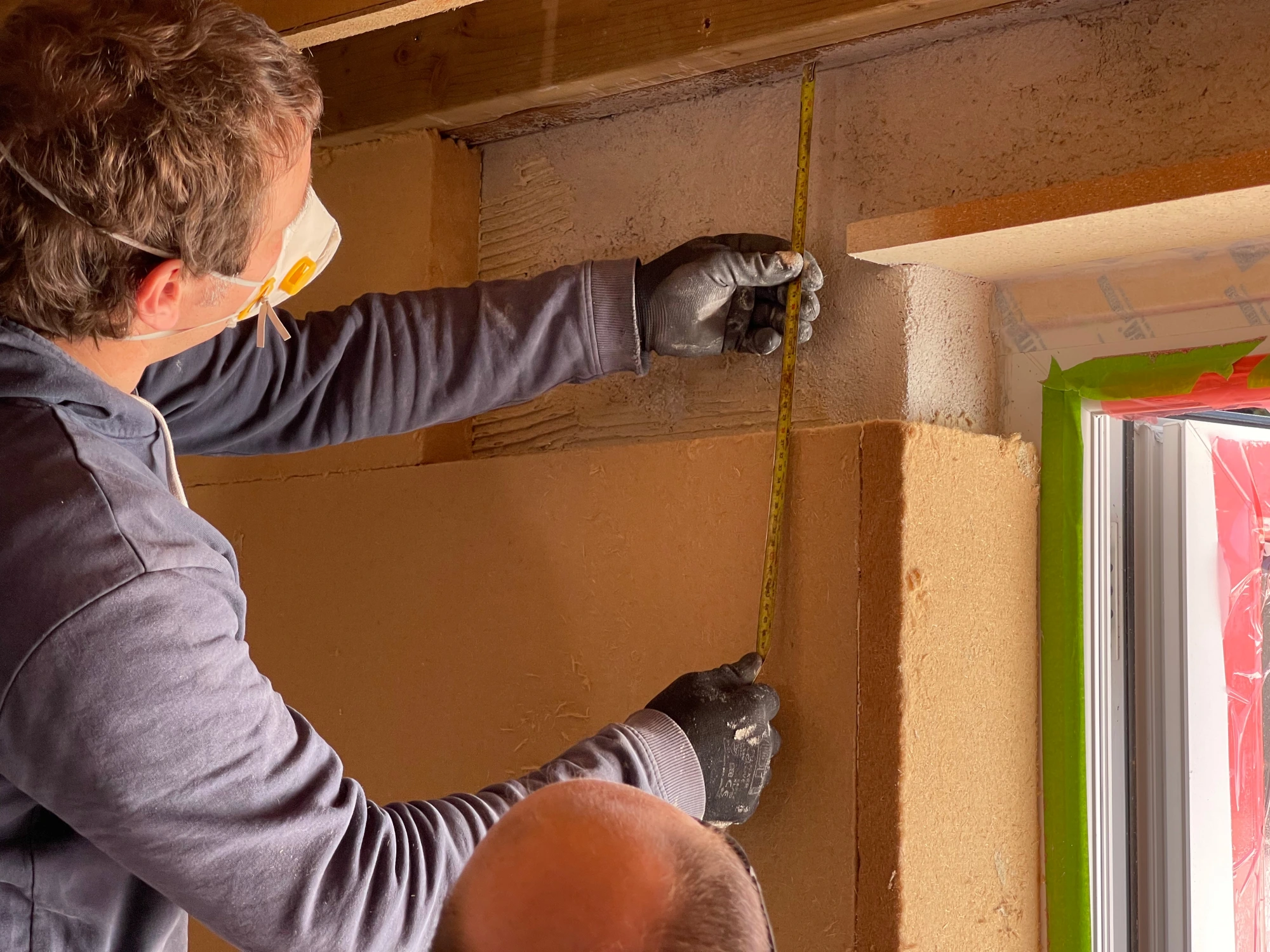 When renovating and retrofitting old and heritage properties, choosing materials that are ecologically sound but also deliver results is a delicate balancing act. With our specifically designed products and full solutions like Retro EcoWall®, you can ecologically maintain and preserve the original features and character of a building whilst ensuring effective insulation, breathability and moisture control.
Many historical and heritage properties suffer from poor energy efficiency, damp and moisture build-up. Insulation products such as Calsitherm board balance breathability with energy efficiency and damp protection, whilst allowing for the preservation of historical facades . Made from calcium silicate, it provides excellent insulation and moisture regulation with straightforward installation.
Insulation of suspended timber floors is also a popular method of improving energy efficiency in older properties, where heat loss through floors can be greater than through either walls or ceilings. Natural insulation products are a perfect choice for this application, as they improve thermal efficiency whilst still allowing breathability, preventing any secondary damp or condensation issues.
Thermal plaster systems allow you to maintain the original charm of uneven surfaces and rustic structures while providing defence against damp and thermal protection. Our Diathonite range of natural thermal plaster systems from Diasen provides everything you need to transform cold and damp heritage spaces into warm, dry and characterful interiors. Complete the renovation with sealing products that eliminate draughts and compromise airtightness around windows, door thresholds and other openings.
A complete low energy solution for internal wall insulation
Suitable for traditional solid stone and brick walls
Retro EcoWall®
Retro EcoWall® is an internal insulation system for traditional solid stone or masonry walls. It combines the breathable, insulating and sustainability benefits of each of its components to optimise thermal performance and safely manage moisture. When working with traditional solid walls, it is most important to ensure the insulation system is compatible thermally and from a moisture management perspective.
Retro EcoWall® provides the thermal benefit needed to meet U-value targets and provides effective moisture management. It does this by combining capillary active Diasen Diathonite cork lime thermal plaster with a high-performance vapour open Gutex wood fibre insulation board. With a breathable one-coat lime finishing plaster and natural paints on top, the entire system is ideally suited to the thermal and moisture requirements of a traditional building.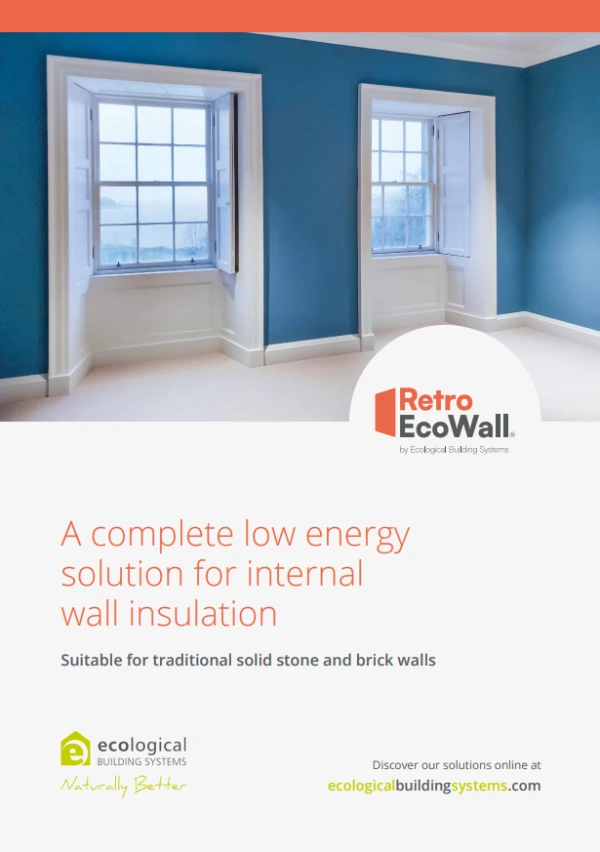 Download our Brochure
This system guide details everything you need to know about Retro EcoWall®
Download Now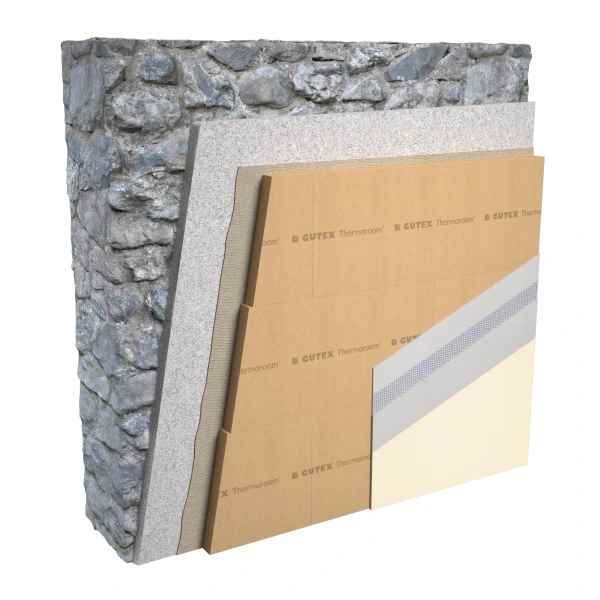 Solid stone or masonry walls are typically uneven and require levelling with a suitable lime plaster before they can be insulated internally with boards. A traditional lime plaster offers minimal thermal benefit and can lead to longer drying times and increased labour costs. It may also add to the overall thickness of the system producing a loss of precious internal space. By levelling the wall with Diathonite, which dries much faster, Retro EcoWall® can achieve improved U-values at reduced thicknesses and save on installation time. For example, combining just 30mm of Diasen Diathonite cork lime levelling plaster with 60mm Gutex wood fibre, improves the U-value for a traditional stone wall from 2.00W/m²K to just 0.35W/m²K.
Prior to the internal application of Retro EcoWall®, it is important to consider and protect exposed external masonry walls from wind driven rain and moisture. This can be achieved by applying a suitable lime plaster, thermal insulation, such as Diasen Diathonite Evolution, external breathable paint, or a breathable transparent surface treatment such as Diasen BKK Eco to the external brick or stone. It's also important to have effective drainage at ground level, with gutters, downpipes and lime pointing effective and well maintained.
The Retro EcoWall® system has also been verified using WUFI hygrothermal modelling on numerous projects by independent consultants and Ecological Building Systems.
Key benefits of the system:
Optimum use of space with low U-values
Increased speed of application
Protection against condensation, mould and building deterioration
Retains full breathability of traditional walls
Optimises internal comfort levels
Is a complete specification solution combining unique properties of insulating cork lime and wood fibre insulation
Contains natural insulating materials each with an EPD
Typical U-values for solid brick or stone walls.
Wall Type
Diathonite Levelling Plaster (mm)
Wood Fibre Thickness (mm)
U-value (W/m²K)
220mm (brick)

--
--
2.19*
220mm (brick)
20mm
40
0.49
220mm (brick)

20mm

60
0.39
220mm (brick)

20mm

80
0.32
220mm (brick)

20mm

100
0.28


500mm (stone)
--
--
2.00*
500mm (stone)

30mm

40
0.44
500mm (stone)

30mm

60
0.35
500mm (stone)

30mm

80
0.30
500mm (stone)

30mm

100
0.26
* uninsulated wall
If standard lime plaster is used on a stone wall (instead of Diathonite) with 60mm of Thermoroom, the U-value is 0.49W/m²K. With Diathonite, it is 0.35W/m²K.
Retro EcoWall® build-up
This example of the Retro EcoWall® concept for a brick wall, the components used are as follows (from exterior to interior):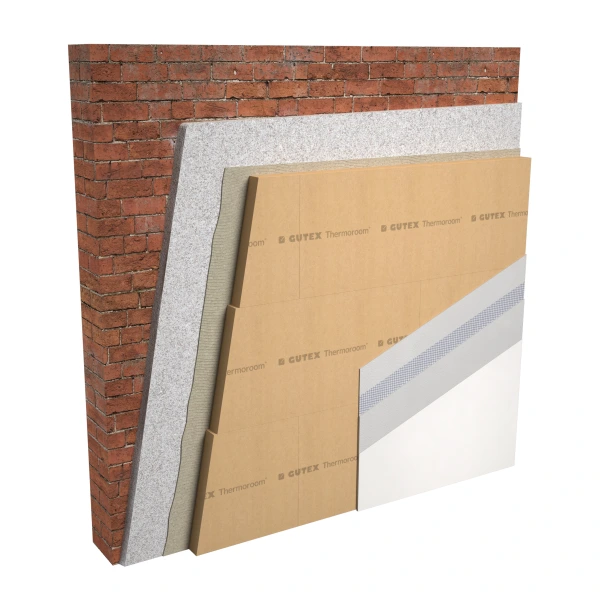 https://www.youtube.com/embed/R-MhldYEItk When renovating and retrofitting old and heritage properties, choosing materials that are ecologically sound but also deliver results is a delicate balancing act, that we can help with.