About Us
Our ethos at Ecological Building Systems is to achieve 'Better Building' by adopting a 'Fabric First' approach to design, with the use of more natural materials to optimise building performance and durability. We deliver quality products with full technical support.
Ecological Building Systems was set up in Athboy, County Meath, Ireland in 2000, the UK division was established in 2007 and is based near Carlisle in Cumbria. Ecological's parent company is MacCann & Byrne, a family owned company steeped in history having been established on the same premises in Athboy since 1906.
Our Mission Statement - To Support the construction sector in the creation of a better built environment through the supply of innovative, sustainable, ecological building materials and solutions and Deliver quality, affordable products and training.
Our core team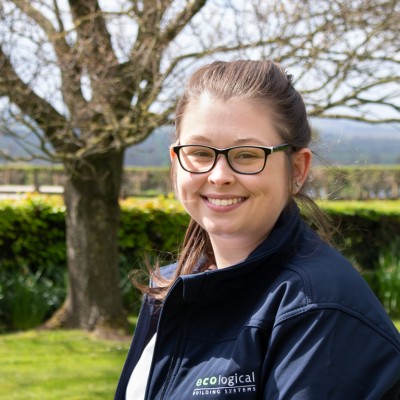 Lauren Athroll
Business Administration Apprentice
After leaving school with A Level and BTEC qualifications, Lauren worked in customer services and early years education. She joined Ecological in 2021 as a Business Administration Apprentice and is very much looking forward to getting to know and support our customers while learning more about the business. Outside of work, Lauren can be found browsing the high street and spending time with her new puppy, Milo.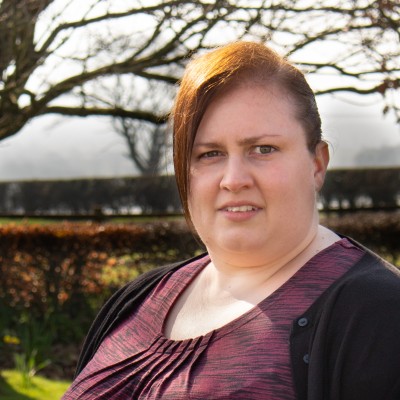 Diane Beattie
Transport & Sales Office Co-Ordinator
With over 10 years of sales and customer service experience and an education in Business and Human Resources, Diane joined Ecological in 2015 as a Sales Administrator covering everything from initial enquiries to despatch of orders and everything in between! Outside of work Diane can regularly be found at the gym or playing Netball.
Niall Crosson
Group Technical Manager (BTech, MEngSc, MIEI, CEPHC)
Niall was Ecological's first employee! He holds a Bachelor of Technology and a Masters in Eng.Sc. Niall has provided technical guidance on many award winning low energy projects and his knowledge and expertise has led him to being asked to speak at numerous conferences as far a field as Canada. Niall is on the Board of Directors of the Irish Green Building Council and is a certified Passivhaus Consultant. He has recently built his own Passivhaus for his family.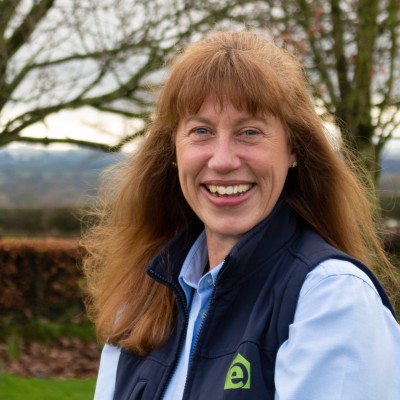 Lorna Graham
Deputy General Manager UK
With a background in Business Development and an interest in sustainability, health and well-being; Lorna joined Ecological as Sales and Marketing Executive in 2017. Away from work, Lorna enjoys competing with her horses, kayaking with her son, is learning dog agility with her Cockapoo, Fern, and is a member of a local running group.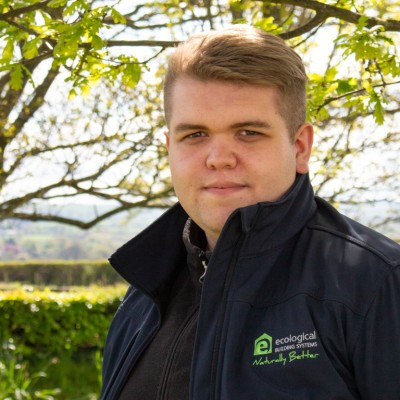 Adam Graham
Architectural Design Technologist (BSc Hons)
Adam joined the technical team in February 2021, graduating from Salford University in 2020 with a degree in Architectural Design and Technology. His hobbies include cycling, football and spending time with his boxer dog, Lenny. Adam also hopes to one day travel the entire length of the Icelandic ring road in a VW camper van.
Ilias Igoumenidis
Technical Support Engineer (MEng Civil Engineer, CEPHD)
Born and raised in Greece, Ilias graduated from the Polytechnic school of Civil Engineers of Patras University and for many years ran his own Design and Construction company prior to joining Ecological. Since 2013, he has been heavily involved with low energy consumption in building projects. He was the first person in the Hellenic Passive House Institute to gain the International Certification of a Certified Passive House Designer.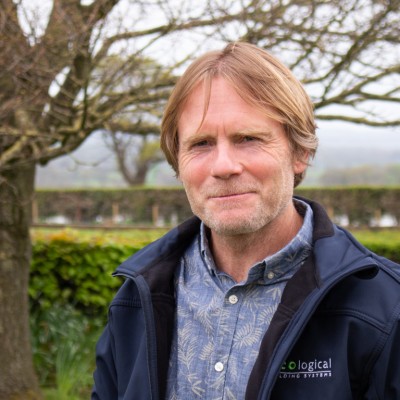 Dave Judd
Technical Sales Executive (BSc Hons, MSc)
Dave has extensive experience with energy efficiency retrofits and is well acquainted with the "fabric first" principles of integrating airtightness and insulation in both new-build and existing buildings. He has also worked within the domestic renewable energy sector. He has a Degree in Environmental Science and an MSc in Architecture: Advanced Environment & Energy Studies and recently qualified as a Certified Passive House Tradesperson with the Passive House Institute . Outside of work, Dave enjoys trail running and cycling, growing vegetables and being sociable.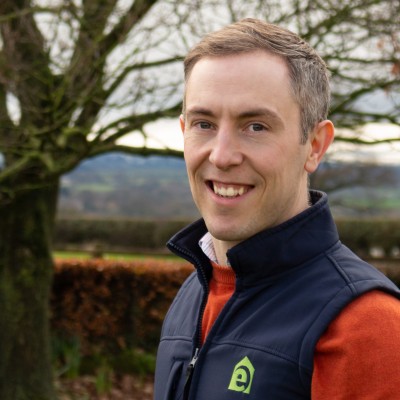 Phil Martin
Web Development & Digital Marketing
Phil has worked in ecommerce and software development for many years. Designing and developing user-friendly transactional websites and web apps for businesses and organisations of all sizes. His focus is on user experience, conversion optimisation, content strategies and digital marketing. Interests include, rock climbing, kung fu and making pizzas in his wood-fired pizza oven in the garden.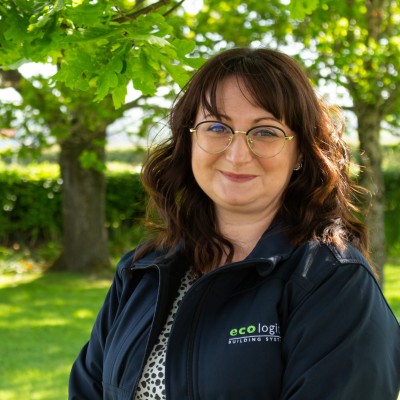 Lauren Mcgrath
Marketing Executive
With 4 years' experience of brand management and marketing in the giftware industry, Lauren looked after world-renowned brands online and at industry events. Working at Ecological, she will be helping our team promote the company and products as well as assisting with online training and more. Outside of work, she enjoys reading, cooking and recording a film podcast with her husband as well as spoiling their rescue cat, Angel.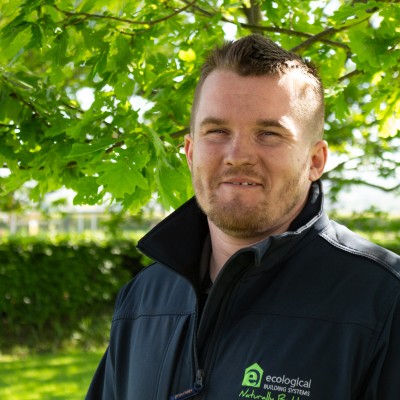 Oliver Percival
Warehouse Assistant
Oliver brings a wealth of experience to the team as a labourer, Machine Operator and Production Operator. Working with Mark in the warehouse, he ensures all orders are packed accurately and safely. Outside of work he enjoys spending time with his two young children and exploring the local attractions. He also keeps himself fit doing boxing twice a week and is an avid supporter and participant in a variety of sports.
Penny Randell
General Manager UK & Director
With over 20 years' experience in the sustainable building products industry and an education in business management, Penny joined Ecological in 2008 as General Manager and became a Director in 2015. Her interests outside work include preserving and developing her family's herd of native Cumbrian fell ponies, a responsibility that she has enjoyed with her family for generations.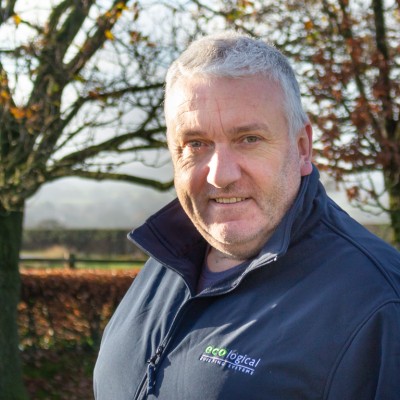 Mark Sykes
Warehouse Operative
Mark joined the team in 2020 as Warehouse Operative. He has a background as an auto electric diesel technician and during this career moved to Cumbria from the North East. He then began working in the warehousing and logistics sector. When he's not packaging parcels and pallets and keeping all our stock in good order, Mark sets off with his partner in their touring caravan to explore and enjoy the Lake District. He's also an avid rugby fan.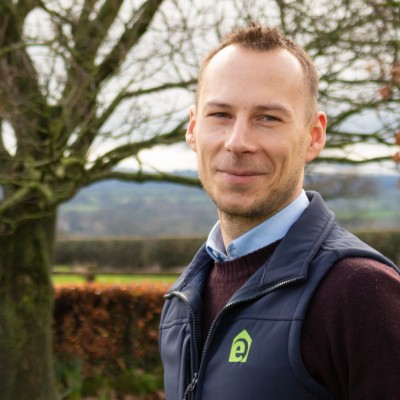 Krzysztof Szuba
Purchasing & Site Manager
Working for over a decade in sales, marketing and customer service in both the European and domestic market along with a degree in Marketing and Management, Krzysztof joined Ecological Building Systems in 2013 and looks after various aspects of business including sales, stock, logistics and customer service. Outside of work Krzysztof enjoys playing squash, basketball as well as watching other sports, reading and spending family time.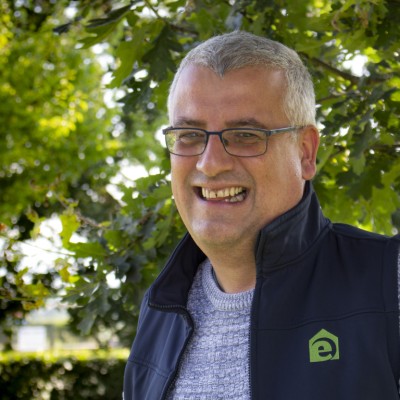 Neil Turner
UK Technical Sales Manager (BSc Hons)
Neil has a wealth of experience in the natural insulation sector, his technical expertise has led him to be involved in a number of technical approval bodies, this included him developing CEN (Comité Européen de Normalisation) European standards. He enjoys spending time walking with his two dogs, Missy and Teddy.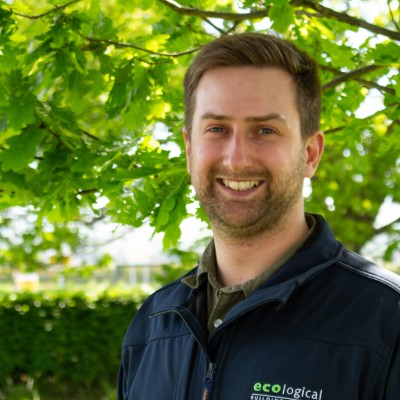 Tom Ward
Sales Office Administrator
Tom is joining the team with a wealth of experience and know-how. Becoming part of the Customer Service team, he brings with him knowledge gained from over a decade in both the retail and non-profit sectors. He will be assisting in enquires, order processing and general customer service. Outside of work he is very active in The Lakes, enjoying hiking, horse riding, Geocaching and tinkering with computers.
Sign Up to Our Newsletter