About Us
Our ethos at Ecological Building Systems is to achieve 'Better Building' by adopting a 'Fabric First' approach to design, with the use of more natural materials to optimise building performance and durability. We deliver quality products with full technical support.
Ecological Building Systems was set up in Athboy, County Meath, Ireland in 2000, the UK division was established in 2007 and is based near Carlisle in Cumbria. Ecological's parent company is MacCann & Byrne, a family owned company steeped in history having been established on the same premises in Athboy since 1906.
Our Mission Statement - To Support the construction sector in the creation of a better built environment through the supply of innovative, sustainable, ecological building materials and solutions and Deliver quality, affordable products and training.
Great Britain team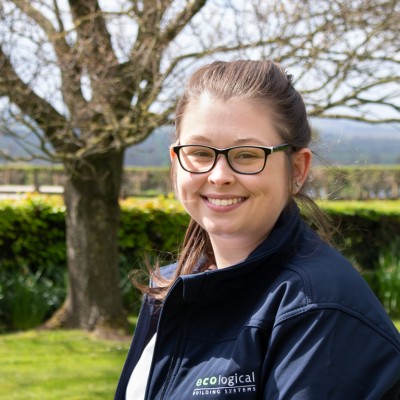 Lauren Athroll
Sales Office Administrator
After leaving school with A Level and BTEC qualifications, Lauren worked in customer services and early years education. She joined Ecological in 2021 as a Business Administration Apprentice and then became Sales Office Administrator. Outside of work, Lauren can be found browsing the high street and spending time with her puppy, Milo.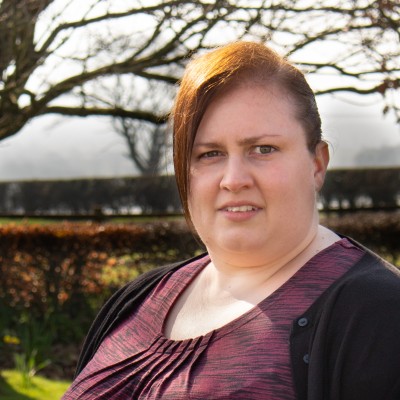 Diane Beattie
Transport & Sales Office Co-Ordinator
With over 10 years of sales and customer service experience and an education in Business and Human Resources, Diane joined Ecological in 2015 as a Sales Administrator covering everything from initial enquiries to despatch of orders and everything in between! Outside of work Diane can regularly be found at the gym or playing Netball.
Niall Crosson
Technical Director (BTech, MEngSc, MIEI, CEPHC)
Niall was Ecological's first employee! He holds a Bachelor of Technology and a Masters in Eng.Sc. Niall has provided technical guidance on many award winning low energy projects and his knowledge and expertise has led him to being asked to speak at numerous conferences as far a field as Canada. Niall is on the Board of Directors of the Irish Green Building Council and is a certified Passivhaus Consultant. He has recently built his own Passivhaus for his family.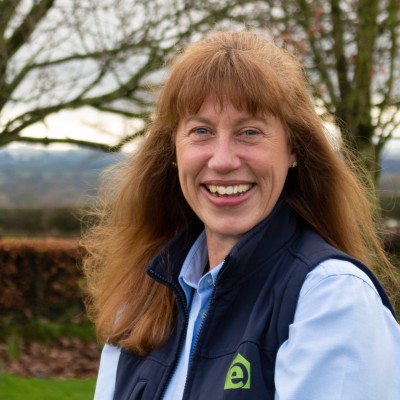 Lorna Graham
Deputy General Manager UK
With a background in Business Development and an interest in sustainability, health and well-being; Lorna joined Ecological as Sales and Marketing Executive in 2017. Away from work, Lorna enjoys competing with her horses, kayaking with her son, is learning dog agility with her Cockapoo, Fern, and is a member of a local running group.
Ilias Igoumenidis
Technical Support Engineer (MEng Civil Engineer, CEPHD)
Born and raised in Greece, Ilias graduated from the Polytechnic school of Civil Engineers of Patras University and for many years ran his own Design and Construction company prior to joining Ecological. Since 2013, he has been heavily involved with low energy consumption in building projects. He was the first person in the Hellenic Passive House Institute to gain the International Certification of a Certified Passive House Designer.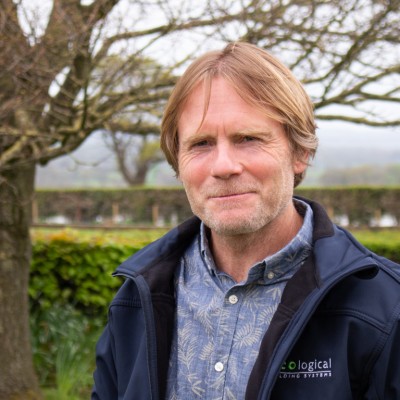 Dave Judd
Technical Sales Executive (BSc Hons, MSc)
Dave has extensive experience with energy efficiency retrofits and is well acquainted with the "fabric first" principles of integrating airtightness and insulation in both new-build and existing buildings. He has also worked within the domestic renewable energy sector. He has a Degree in Environmental Science and an MSc in Architecture: Advanced Environment & Energy Studies and recently qualified as a Certified Passive House Tradesperson with the Passive House Institute . Outside of work, Dave enjoys trail running and cycling, growing vegetables and being sociable.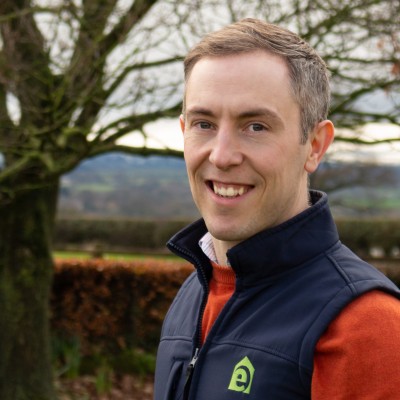 Phil Martin
Web Solutions Manager
Phil has worked in ecommerce and software development for many years. Designing and developing user-friendly transactional websites and web apps for businesses and organisations of all sizes. His focus is on user experience, conversion optimisation, content strategies and digital marketing. Interests include, rock climbing, kung fu and making pizzas in his wood-fired pizza oven in the garden.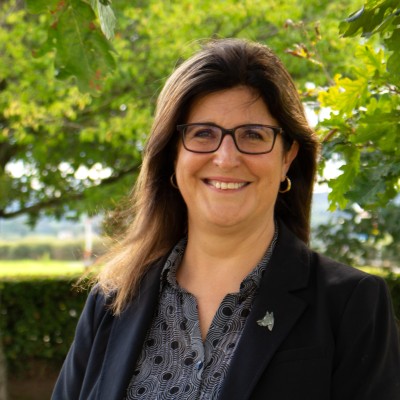 Penny Randell
General Manager UK & Director
With over 20 years' experience in the sustainable building products industry and an education in business management, Penny joined Ecological in 2008 as General Manager and became a Director in 2015. Her interests outside work include preserving and developing her family's herd of native Cumbrian fell ponies, a responsibility that she has enjoyed with her family for generations.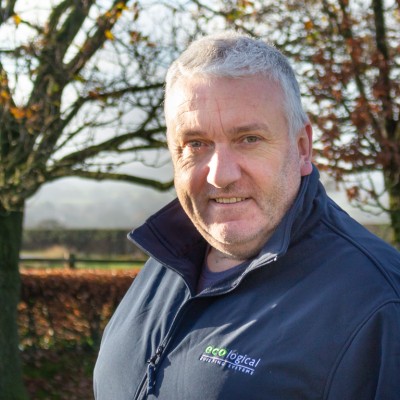 Mark Sykes
Warehouse Supervisor
Mark joined the team in 2020 as Warehouse Operative. He has a background as an auto electric diesel technician and during this career moved to Cumbria from the North East. He then began working in the warehousing and logistics sector. When he's not packaging parcels and pallets and keeping all our stock in good order, Mark sets off with his partner in their touring caravan to explore and enjoy the Lake District. He's also an avid rugby fan.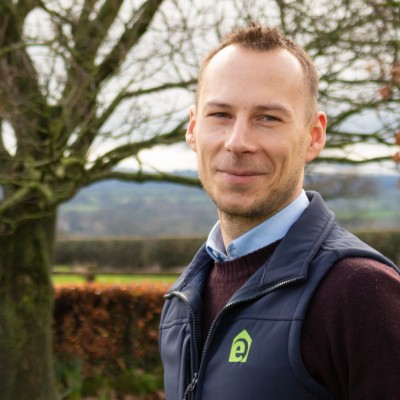 Krzysztof Szuba
Purchasing & Site Manager
Working for over a decade in sales, marketing and customer service in both the European and domestic market along with a degree in Marketing and Management, Krzysztof joined Ecological Building Systems in 2013 and looks after various aspects of business including sales, stock, logistics and customer service. Outside of work Krzysztof enjoys playing squash, basketball as well as watching other sports, reading and spending family time.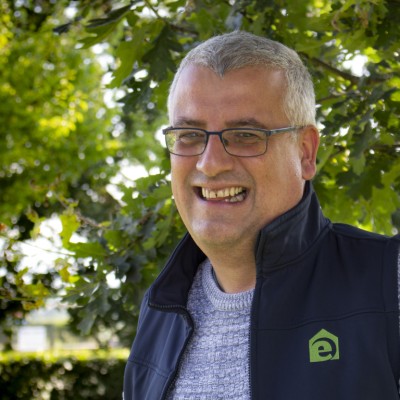 Neil Turner
UK Technical Manager (BSc Hons)
Neil has a wealth of experience in the natural insulation sector, his technical expertise has led him to be involved in a number of technical approval bodies, this included him developing CEN (Comité Européen de Normalisation) European standards. He enjoys spending time walking with his two dogs, Missy and Teddy.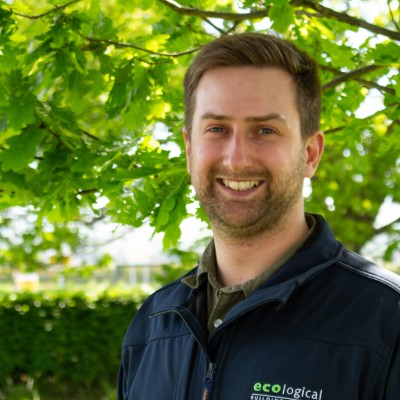 Tom Ward
Sales Office Administrator
Tom is joining the team with a wealth of experience and know-how. Becoming part of the Customer Service team, he brings with him knowledge gained from over a decade in both the retail and non-profit sectors. He will be assisting in enquires, order processing and general customer service. Outside of work he is very active in The Lakes, enjoying hiking, horse riding, Geocaching and tinkering with computers.
Ireland team
Des Bellew
Technical Sales
Des is a qualified Architectural Technician and has worked in various architectural practices before branching out into the glazing industry. Des was instrumental in developing and bringing 3 new brands of aluminium window systems to the Irish market and has extensive experience in specification and design detailing. Outside work Des enjoys golf, gardening and silversmithing.
Niall Crosson
Technical Director (BTech, MEngSc, MIEI, CEPHC)
Niall was Ecological's first employee! He holds a Bachelor of Technology and a Masters in Eng.Sc. Niall has provided technical guidance on many award winning low energy projects and his knowledge and expertise has led him to being asked to speak at numerous conferences as far a field as Canada. Niall is on the Board of Directors of the Irish Green Building Council and is a certified Passivhaus Consultant. He has recently built his own Passivhaus for his family.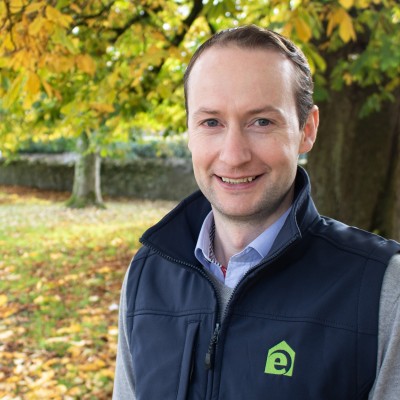 Adrian Crosson
General Manager Ireland & Director
Adrian qualified as a Building Services Engineer and joined Ecological in 2006. After 11 successful years, he was promoted to the role of General Manager for the Irish division. Adrian's spare time is about to be filled building a house for his family, but he will always find time for his passion - playing Gaelic football!
Joe Fitzgerald
Technical Specification Manager & NSAI Approved Thermal Modeller
Joe gained a degree in Sustainable Construction and Energy/Business Management followed by a Post Grad Diploma in Green Engineering. Latterly, Joe has become an NSAI Thermal Modeller and Passive House Contractor. Outside work Joe keeps a close eye on football especially when Liverpool are winning, but when he's not waiting for a call from Jurgen Klopp you'll find him walking his dog Trigger!
Fergal Flatley
Technical Sales & Certified Passive House Tradesperson
Fergal is both a qualified Passive House Contractor and trained construction project manager. Graduating from Sligo I.T with a degree in Advanced Wood & Sustainable Building Technology, he then went on to then attain an Honours in Construction Project Management before joining the team at Ecological. Coming from the west of Ireland , Fergal enjoys spending time fishing along the scenic coastlines of County Sligo.
Terry Gargan
Marketing
Terry graduated from D.I.T with a Degree in Construction Technology and worked in the building sector for a number of years before progressing into marketing. Since joining the company in 2019, he has gone on to complete a Postgraduate Diploma in PR & Communications. Outside of work Terry enjoys boxing, playing guitar and watching Meath win in the championship.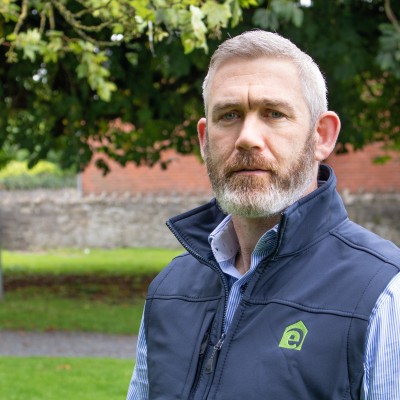 Cronan Kennedy
Technical Sales
Cronan has over 15 years experience in the construction sector across multiple technical roles, working with architects, engineers, county councils and local building merchants as well as providing technical installation training to contractors on site. In his spare time Cronan likes to go walking with his family and their dog Susie. Horses and rugby are his other passions.
Declan Loane
Technical Sales
Declan has over 20 years' experience in the construction sector, working closely with architects and other stakeholders. He has a background in people management and training and holds a BA (Hons) and MA in Human Resource Management. Outside of work he enjoys family time, opportunities to escape with them to Donegal, managing his Zwartbles sheep flock and coaching underage Gaelic Football at his home club.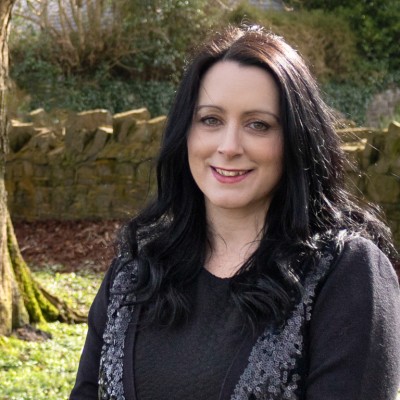 Lien Lynch
Sales & Marketing Admin
Lien comes from a business background and spent a number of years working as an Accounts Assistant before moving on to Human Resources and Community Development based roles in the private and not-for-profit sector. Outside of work she spends time with her 2 dogs and 5 cats, plays the fiddle and dreams of becoming a country singer.
Paul Mcgovern
Technical Sales
Paul is responsible for Auro natural paints and has been instrumental in developing this area with the installation of a paint mixing machine and lifestyle showroom. Paul graduated with a BA in Management, after which he gained over a decade of experience in the paint sector in management and technical positions. Paul spends most of his spare time keeping active in the gym, and dreams of Liverpool FC winning the league again!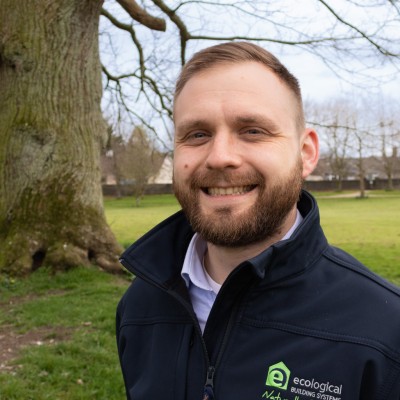 Stjepan Palfi
Sales Executive
Stjepan spent over a decade in the building sector and has a further 10 years' experience in client focused roles in the commercial retail sector. In his free time, Stjepan spends time playing with his daughters, blowing into his trumpet and representing Navan table tennis team. He also loves nature and outdoor activities such as mushroom picking and fishing.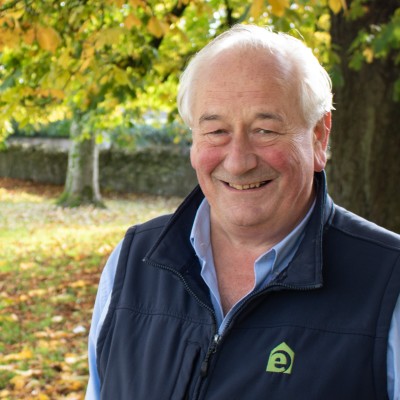 Peter Smith
Technical Support & Certified Passive House Tradesperson
Peter joined the team in 2004 and is a certified Passive House Contractor and Diasen special advisor. Peter is an expert on building conservation and retrofitting and delivers informative presentations to heritage groups and architectural practices around Ireland on proven conservation methodology. He now works just four days a week which gives him more time for his passions which include old buildings in general, playing guitar and singing with friends and other musicians, often in his local pub in Co Kildare, as well as having a lifetime interest in vintage cars and machinery.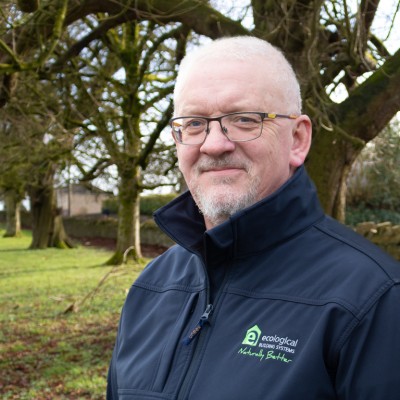 Pat Smith
Warehouse Manager
Pat moved to Ecological Building Systems in 2013 after working with McCann and Byrne, Ecological's parent company, for the past 20 years. Pat looks after the orders as they come in and deals with storage and transport logistics. Pat follows anything to do with motorcycles (from racing to touring) and is a huge Liverpool fan. He also plans on winning the lotto someday soon.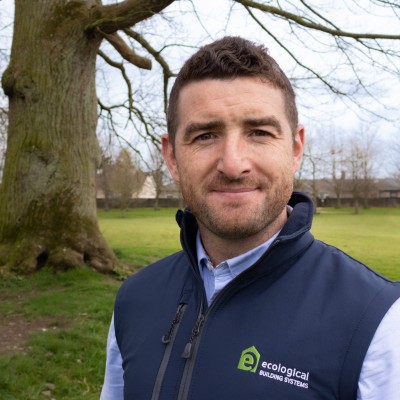 Joey Wadding
Technical Sales
Joey has over 16 years of experience in sales and developing client relationships, including over a decade in the construction industry. Joey is a former inter county footballer, serving ten years in the purple and gold of Wexford. Joey still plays for his local GAA club and is an avid sports fan who likes to play golf and keep fit while spending time with his young family.
Sign Up to Our Newsletter