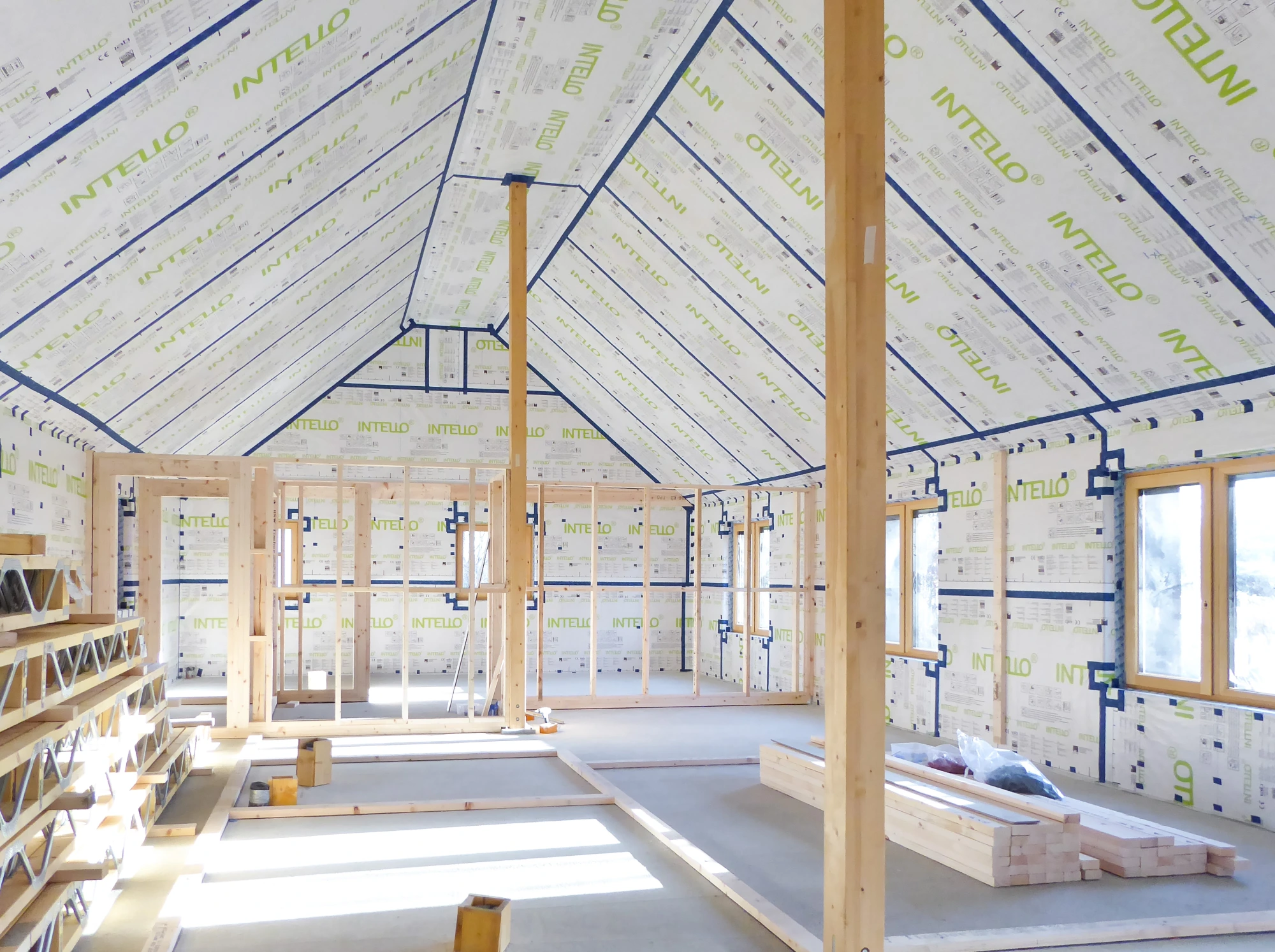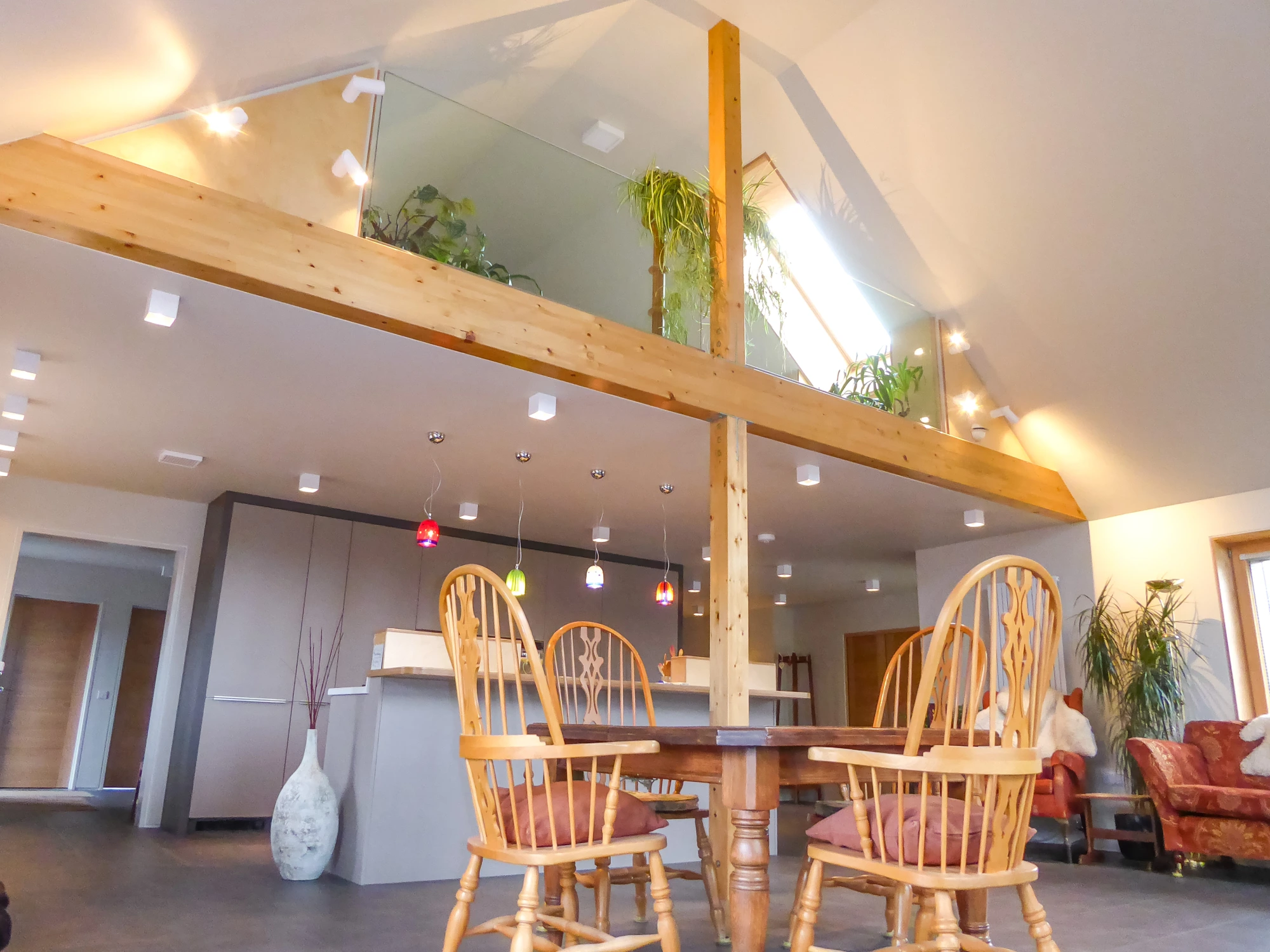 Ensuring your building is airtight and windtight not only improves its energy efficiency and reduces heating costs, but is key in order to meet eco-buildings standards such as Passive House. When combined with a robust ventilation strategy, making buildings airtight and wind tight make them more pleasant, healthier places to be, as unwanted draughts are eliminated, and thermal insulation is made fully effective.
Working towards a fully airtight building means designing and installing a continuous seal between the internal fabric and the exterior envelope of the building. This requires products such as tapes, sealants, and pipe grommets, to seal around necessary openings in the building as effectively as possible.
Installing an airtight vapour control membrane has the additional bonus of ensuring that the build-up of interstitial condensation is reduced, meaning the risk of damp, mould or rot is minimised.
Ensuring wind tightness in your building requires a similar attention to detail. Products such as the Pro Clima Solitex Plus breathable roofing membrane protect your building from high winds and pelting rain, with extreme water tightness and resistance to nail tears and other damage.
Airtight and windtight buildings are more pleasant, healthier places to be, as unwanted draughts are eliminated and thermal insulation is made fully effective