BEIS Guide to Best Practice for Internal Wall Insulation on Existing Buildings
Friday 11th March 2022
The BEIS (Government Department for Business Energy and Industrial Strategy) has recently published guidelines detailing best practice measures for internally insulating the external walls of existing buildings. Neil Turner, Technical Sales Manager with Ecological Building Systems, drawing from over two decades industry experience shone some light on his observations of this crucial document.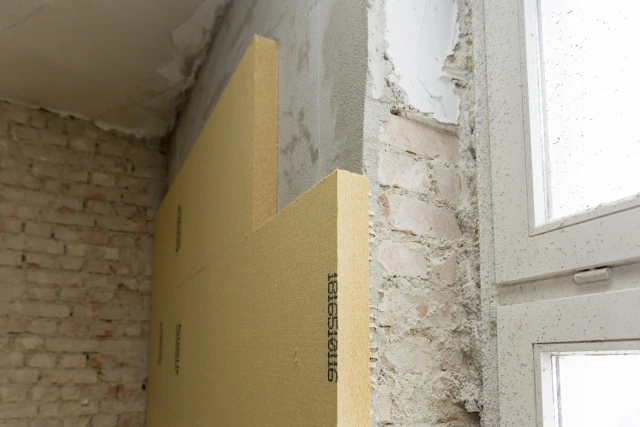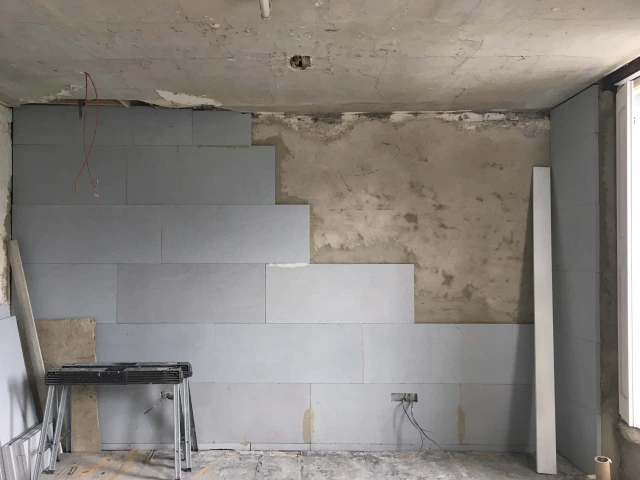 The aim of the recently published BEIS guidelines is to provide headline guidance for internally insulating existing buildings (and in particular, notoriously difficult to treat solid masonry walls) without creating a moisture or fire risk, and also maintaining or even improving indoor air quality. With an estimated twenty-five million existing homes in the UK needing to be energy retrofitted over the next 30 years to meet our 2050 carbon targets, this document has never been more timely.
It is encouraging from the outset that the document refers to a term we regularly use when referring to appropriate solutions for retrofit, "moisture open". The document emphasises the benefits of the use of moisture vapour diffusion open insulating materials, ensuring full contact between the insulation and the internal face of the wall with no still, unventilated air gaps and the use, in certain cases, of Intelligent airtightness membranes/lime plaster finishes as opposed to vapour barriers. It states that dynamic hygrothermal modelling (using software such as WUFI or Delphin) in accordance with EN15026 should be carried out in order to assess the potential for moisture risks with any proposed upgrade.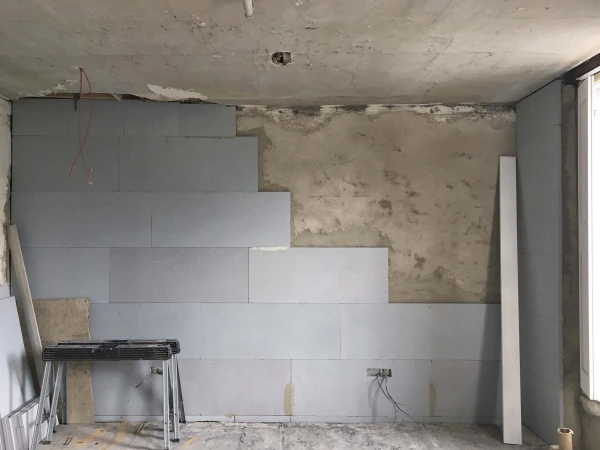 The guidance document also highlights that for the insulation to function as designed, then the avoidance of air convection induced thermal by-pass needs to be addressed by ensuring an airtight envelope is achieved (air sealing of junctions and openings). By combining high levels of airtightness with moisture vapour diffusion open insulation, and for enhancing indoor air quality, then sufficient mechanical ventilation should be employed. Crucially the document also explains the required measures to be taken on the external side of the wall (rainwater goods, water pooling at the ground, pointing of the external masonry etc.), as well as workmanship and the use of trained installers/builders.
Ecological Building Systems have provided extensive training and technical solutions with a range of moisture vapour diffusion open insulation products and airtightness products for almost two decades now which concur with the new BEIS guidelines for internal wall insulation. Their solutions, including Pro Clima Intelligent membranes, Diasen lime thermal plaster, Calsitherm climate boards and Gutex woodfibre are just a few examples of the solutions which are being specified and installed on many deep retrofit projects, several of which are heritage or certified to the Passivhaus Enerphit standard or similar. In addition to supplying products, Ecological Building Systems works closely with architects and specifiers during the design stage (including WUFI moisture calculations and thermal bridge modelling), and also are actively involved in training contractors in the installation of these products via site tool box talks, CPDs etc.
In conclusion I believe that the new guidance document is a highly valuable addition in terms of assisting the construction industry design, specify and implement internal wall insulation retrofit into the UK's existing building stock and help our industry achieve the goal of reduced CO2 emissions, reduced energy use, improved thermal comfort combined with good indoor air quality, whilst at the same time eliminating the risk of moisture issues.
Blog author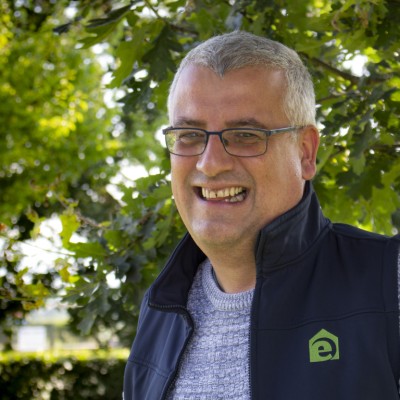 Neil Turner
UK Technical Manager (BSc Hons)
Neil Turner is Technical Manager at Ecological Building Systems. A former competent person of the BBA/TIMSA U-Value and Condensation Risk Calculation Competency Scheme, who has been involved in developing CEN (Comité Européen de Normalisation) European standards, Neil has extensive experience in the building products sector. Neil advises architects, contractors and timber frame specialists on the specification of sustainable insulation products and has been involved in numerous sustainable projects throughout the UK.