Construction and the Climate Debate: How Can the Industry Make Faster Progress?
Friday 2nd October 2020
As part of the United Nations Framework Convention on Climate Change (UNFCCC), many countries including the UK and Ireland agreed to work as part of a global response to limit the global temperature rise to no more than 2 Degrees above pre industrial levels, but we set our targets hopefully lower at 1.5 Degrees above pre industrial levels.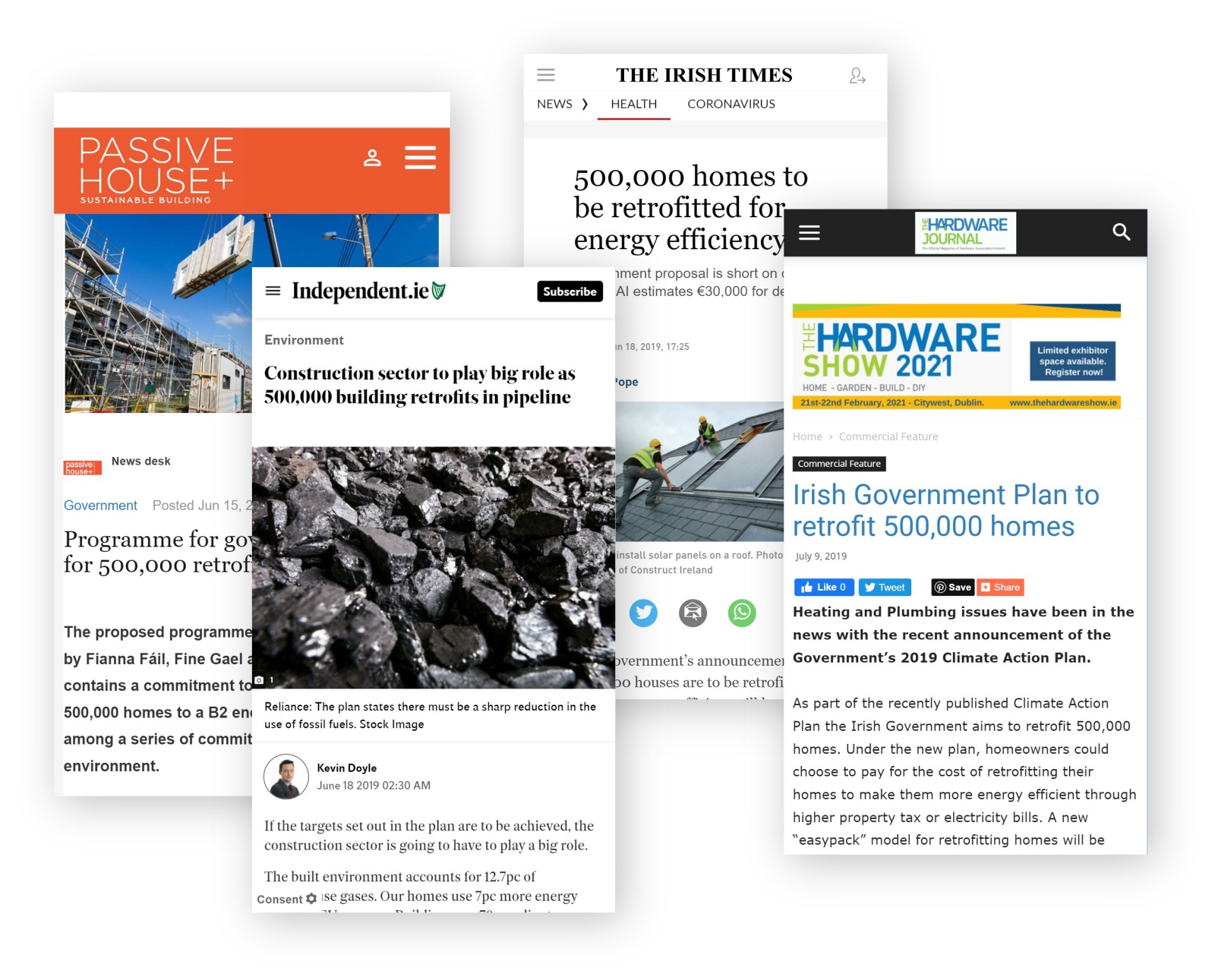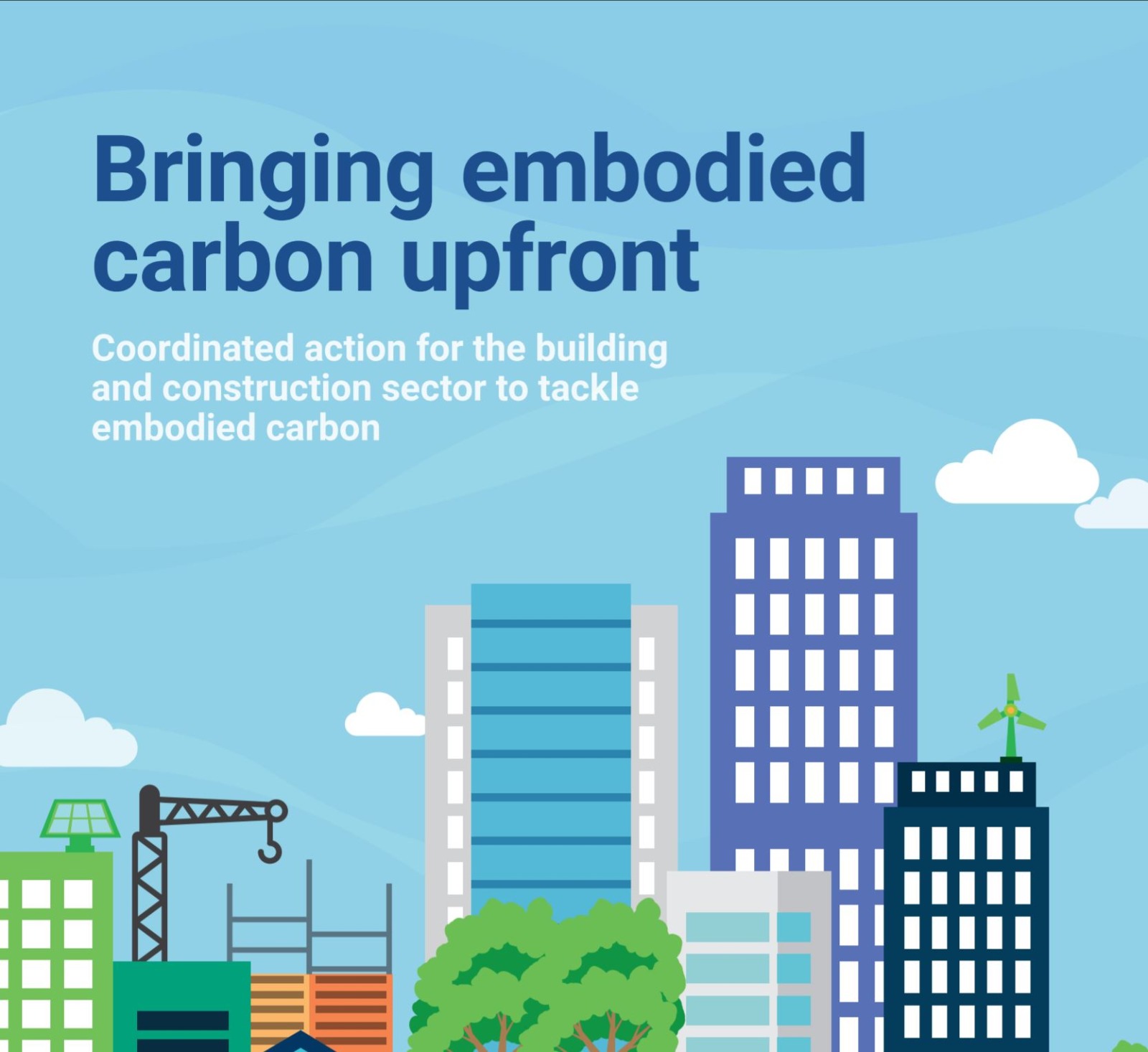 The so called safe level of CO2 tends to vary from article to article but 350 ppm (parts per million) is often referenced as the levels needed to stabilise the temperature rise to 1 degree Celsius above pre-industrial global temperatures and, 450 ppm is seen as the concentration likely to result in a 2 Degree rise and worse.
As of the 9th September 2020 (the time of writing), atmospheric carbon dioxide (CO2) levels were 411 ppm as illustrated in figure 1.
According to NASA we have recorded a temperature rise of little more than 1 degree Celsius with much of this increase happening in the last 30 years. Unfortunately, we are closer to the upper CO2 concentration than the lower and the global temperature increase appears to also reflect this with more and more visible consequences for life in 2020 including record temperatures in excess of 38 degrees Celsius above the arctic circle in the Siberian town Verkhoyansk.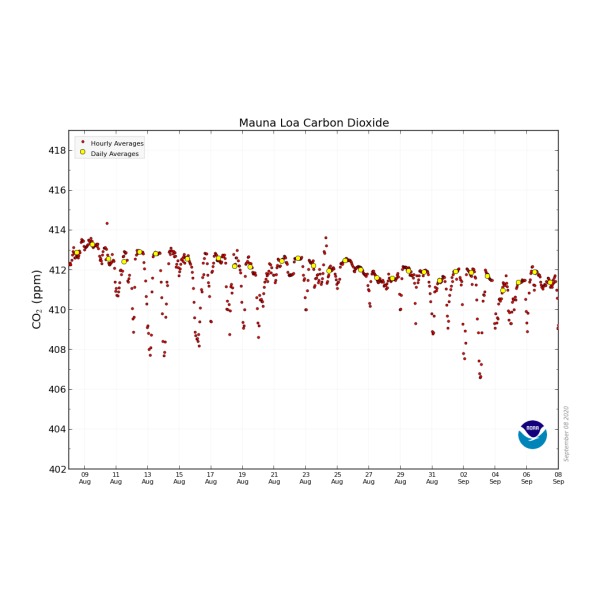 The Reaction So Far
Each sector has a role to play in solving the climate crisis by reducing their contribution of harmful emissions and therefore limiting the global temperature rise. Each industry has recognised the science and reacted with different measures. Many of the solutions put in place are well known and understood by now, for example:
Transport Sector: big moves toward electrifying cars and making the bigger cities more bicycle and pedestrian friendly
Agricultural Sector: Energy crops are incentivised, reforestation grants, agricultural waste is often used for energy
Energy Sector: Onshore and offshore wind energy and significant increases in renewables, closing fossil fuel power stations
Construction Sector: A-rated buildings, significant update in retrofit, Renewable Energy systems
The construction sector is a big slice of the problem and has a large part to play considering a UN Environment Global Status Report in 2018 claiming that:
"The building sector globally is responsible for 39% of global energy related carbon emissions"
Out of that total 39% contribution the report separates the responsibility into two categories:
28% Operational Emissions (Lighting, heating, cooling of building services etc.)
11% Embodied Emissions (The materials we use to create the buildings)
Up until now, the industry has primarily focused on the first category; Operational. In a period of just 3 decades, we have moved our buildings from a poor energy standard to a much higher level of energy performance. In theory we have pushed operational energy down significantly, hence the latest iteration of the Irish regulations being called "Nearly Zero Energy Buildings" or NZEB for short. We must also bear in mind that there is the potential for a performance gap, between what is designed and what is built, but that's a subject for another day.
People now understand that when building a new home, they are expected to achieve "A-rated" performance.
So, what is next for the industry if we can't go much further than what we now take for granted? How can the industry make faster progress when we are scraping the bottom of the operational barrel so to speak?
The Reaction We Need
An insightful article by Anthony Pak in a 2019 titled "Embodied Carbon: the Blindspot of the Buildings Industry" highlighted the issue of exclusively focusing on operational Carbon emissions by suggesting that we are only using half the equation needed to tackle climate change as an industry. Because we need faster progress, we cannot rely solely on trying to find improvements in building efficiency any more. We can however, give ourselves (a small!) pat on the back considering the improved building performance over a short 30-year period - although improvements are still required.
What we need now is to start using the second half of the equation and begin to legislate towards choosing lower carbon materials based on verifiable environmental performance and of course utilising low carbon build methods such as mass timber construction instead of the all too common steel and concrete structures which dominate towns and cities globally.
Here are some factors we think will help us to tackle the embodied emissions in the construction industry:
Environment Product Information
To help specifiers select the materials that can make a difference, guidance must be available and transparent so that it becomes second nature to make the right decisions. Thankfully, this process is well under way and thanks to organisations like the Irish Green Building Council (IGBC) providing information like Environmental Product Declarations (EPDs), specifiers now have a platform freely accessible for use. The ASBP, in the UK, have also published a range of useful briefing papers describing EPDs and how they may be used at the design stage.
The information within an EPD is often used at the design and planning stage as an input during a Life Cycle Assessment (LCA). They are like food nutrition labels for building products and contain transparent information that allows us to compare our impacts in order to drive them down. Material manufacturers like Diasen (for example), supply a natural range of lime and cork based thermal plasters such as Diathonite Evolution. An EPD for this product is now able to demonstrate the environmental indicators such as Global Warming Potential (GWP) associated with this product.
The platforms are easy and free to navigate and the information is available for download and use by design professionals. This data can now also be used directly in the Passivhaus design software known as the Passivhaus Planning Pack (PHPP) where a plug-in called PH Ribbon, developed by Tim Martel of The AECB (Association for Environment Conscious Building) allows for the direct entry of EPD data into the design phase of buildings as a means of comparing and accounting for the environmental indicators of multiple building design options.
The last few years has seen an encouraging rise in the amount of participating product manufactures developing EPDs for the products they manufacture - which of course is a very positive step and should result in future 'ecologically competitive` material manufacturing.
Retrofitting and Renovation
Architects and Specifiers have a key role to play at the earliest planning and design phase to reduce the embodied carbon of buildings. This is demonstrated very clearly in a September 2019 call to action climate report from the World Green Building Council titled "Bringing Embodied Carbon Upfront".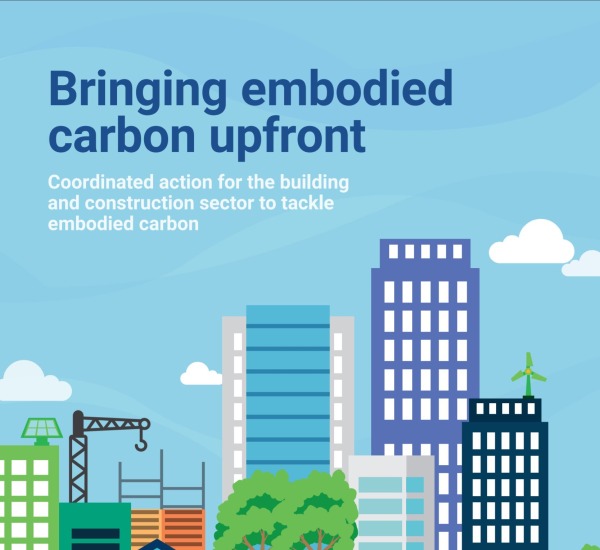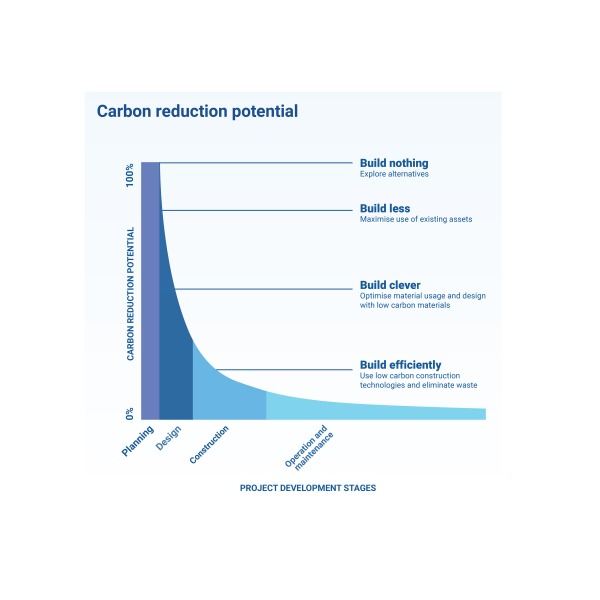 The graph in figure 2 can be explained from left to right by saying:
The less we build the more potential carbon we reduce: Occupying existing buildings, and retrofitting to an efficient standard helps us re-use what we have and prevent virgin material extraction
If we have to build, we should allow clever design to include lower impact materials and eliminate waste
It's great to see at national and international level, a huge spotlight slowly moving in this direction. For example, recently in Ireland many leading publications and news articles published details of the Program for Government describing the government's Climate Action Plan and Long-Term Renovation Strategy (LTRS). Submitted to the EU in March 2020, it outlines the industry's 2030 targets, including a whopping 500,000 residential retrofits being undertaken to a BER B2 standard or better, which is unprecedented growth in industry activity over the next decade. This is seen as the first step toward a 2050 target of completely decarbonising the entire built environment.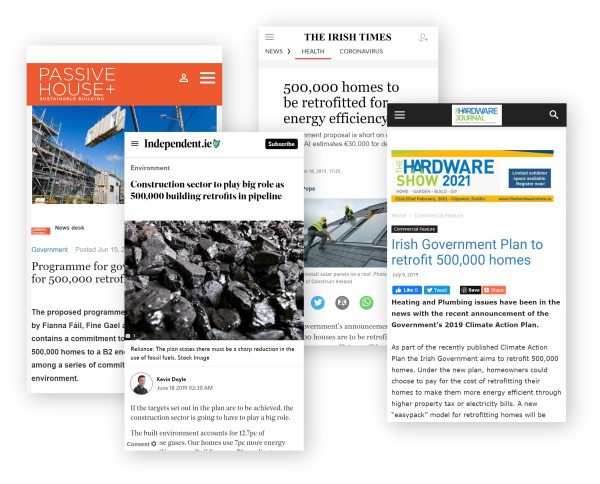 The Irish National Retrofit Plan is due to be published in line with the budget 2021 and early indications are suggesting that a 35 Billion Euro investment is necessary over the coming decade to complete the enormous task at hand. This huge opportunity to improve energy efficiency in the existing built environment will be the first step in decarbonising our building stock and should be applauded.
Train for Ecological Building Practices
There is also a significant skills gap within the construction industry where additional training in the field of airtightness, retrofit and the correct application of more sustainable materials is required. Such training is now available through registered training bodies such as the AECB in the UK with their Passive House Contractor training and the IGBC in Ireland, along with the range of training we provide at Ecological.
It's time to make use of the buildings we have, and source more sustainable materials to bring them into this century. There is an opportunity to embrace this big renovation wave on the horizon as a positive step for the construction industry to make faster progress.
Want to play your part in the fight against climate change? At Ecological Building Systems, we're passionate about climate-friendly building practices using natural materials. Contact our team to discuss your needs.
Blog author
Joe Fitzgerald
Technical Support Engineer & NSAI Approved Thermal Modeller
Joe is a trained Energy Manager and graduated from Athlone I.T with an Honour's Degree in Sustainable Construction & Energy Management. After this he went on to complete a Post Graduate Diploma in Green Engineering and joined Ecological shortly after. In addition to his academic studies, Joe has also spent many years as a tradesman and has completed the Passive House Contractor exam. Most recently, Joe became an NSAI approved Thermal Modeller after completing his examination in Dublin Technological University and is now certified to carry out thermal bridge assessments to evaluate heat loss in buildings.