Eco Design Award sponsored by Ecological Building Systems
Thursday 10th June 2021
The School of Architecture from Lancaster University and Ecological Building Systems UK formed a partnership in 2021 to award the best Eco-Design produced by first year students of the BA (Hons) Architecture at the University.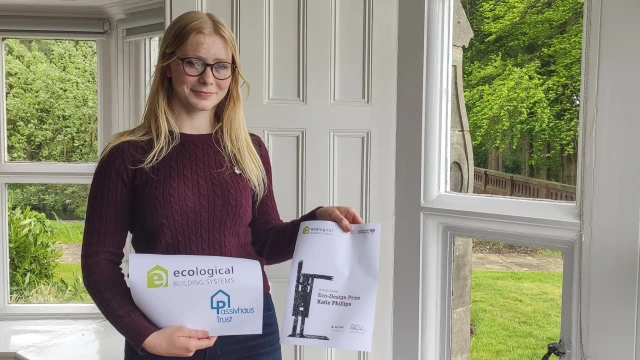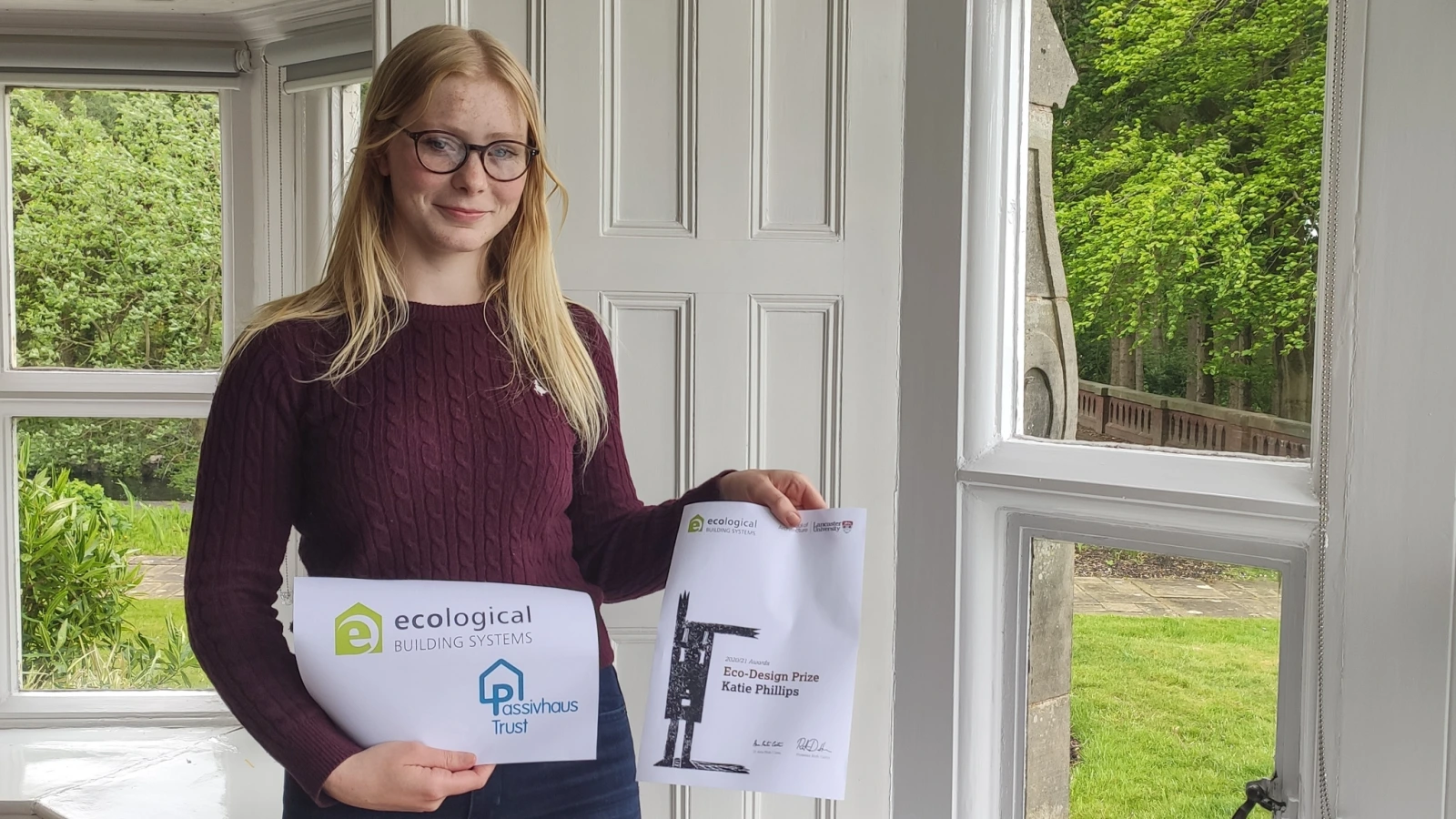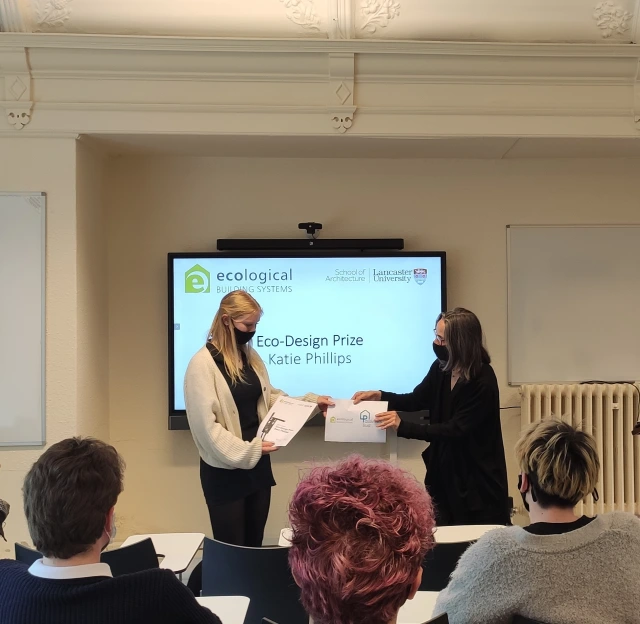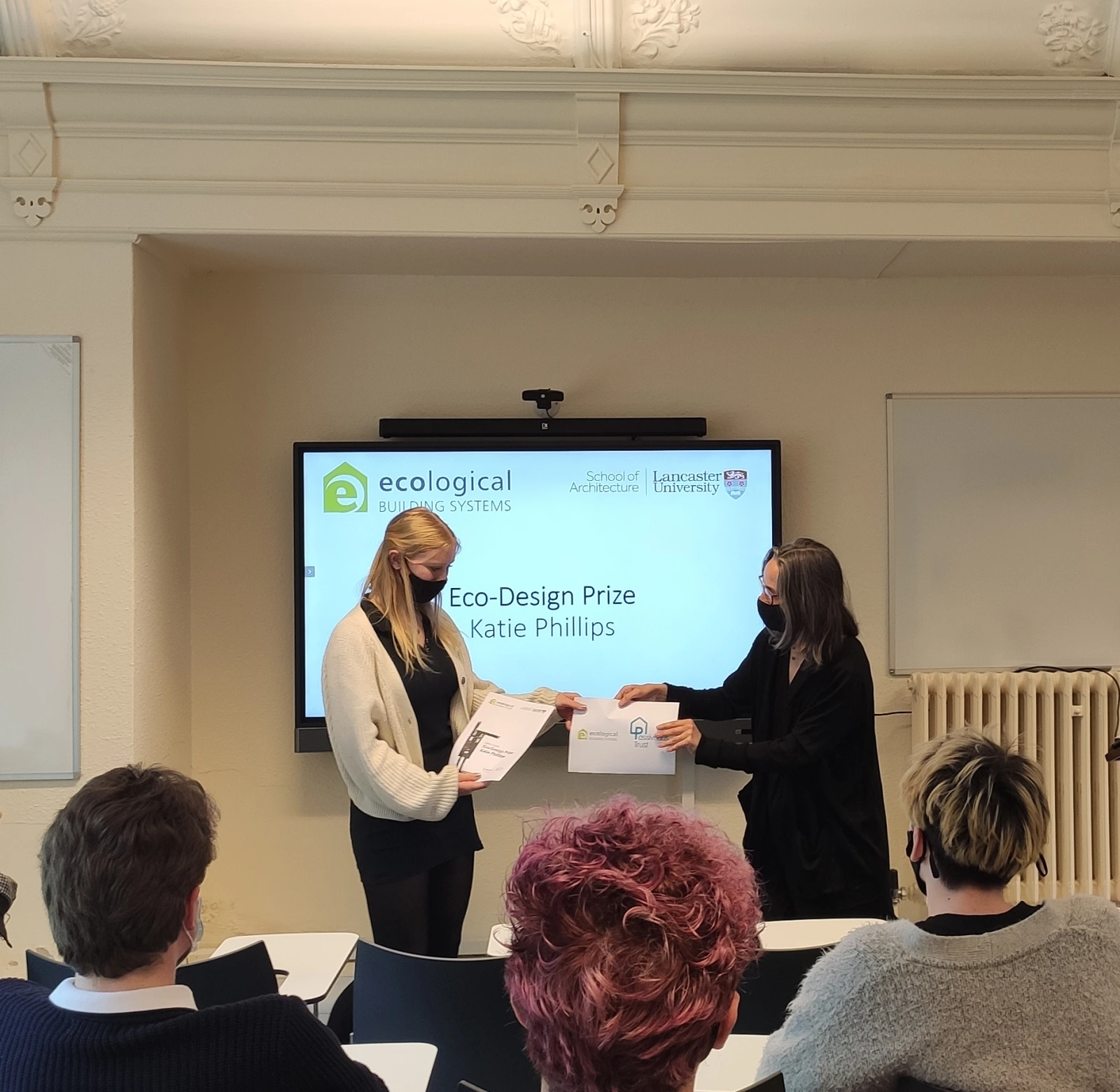 The Award went to Katie Phillips, her designs and portfolio showed that she was clearly thinking about usability and functionality and considered how this can integrate with the building structure and the ventilation proposals.
The prize, provided by Ecological Building Systems, was a one year membership to the UK Passivhaus Trust and a subscription to Passive House Plus Magazine.
Penny Randell (General Manager UK) commented; "We were delighted to work with Lancaster University to create the Eco-Design Award. We like to do as much as we can a business to support and invest in the future generation of architects particularly at this critical time as we move towards net zero carbon in the UK and of course we'd always encourage students to incorporate natural building materials. I am also particularly aware how difficult it can be also to recruit technical staff locally at our Head Office in Cumbria, so supporting a relatively local University is important for us. We hope that the prize given to Katie relating to all things Passivhaus, helps to encourage her to develop these principles within her career."
Course leader for the BA (Hons) Architecture, Dr Ana Rute Costa, said; "We are very pleased to develop this partnership with Ecological Building Systems. Setting a new course of Architecture at the University is quite challenging, but also a really exciting opportunity to shape the future of Architecture. Creating a supportive network of professionals, academics, industry and community is essential to respond creatively to what the market (and planet!) demands."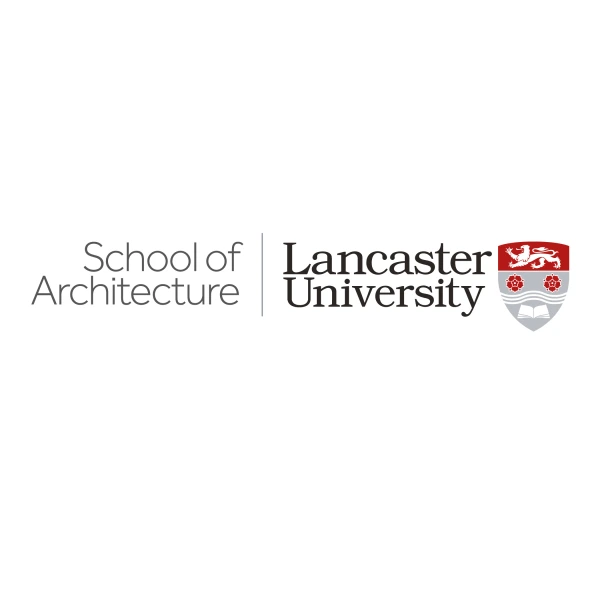 Blog author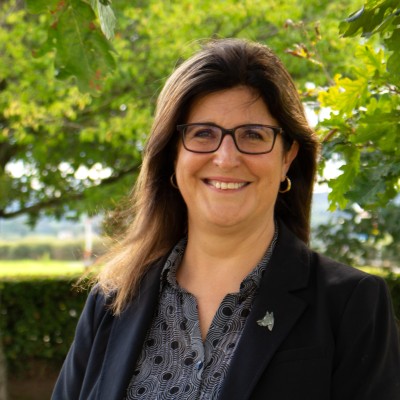 Penny Randell
General Manager UK & Director