Improving Your Air Quality At Home
Monday 5th September 2022
With World Green Building Week upon us, it is a great time to discuss the quality of air we breathe in our buildings and some of the key factors that can influence it. Let's take a look at the route to effective indoor air quality.
The dangers associated with poor indoor air quality are often underestimated, but in fact many illnesses can be directly associated with polluted indoor air. If we fail to bring in fresh air frequently it can lead to health issues such as aggravating the symptoms of Asthma sufferers. These pollutants take many forms, such as mould, VOCs, pesticides, carbon dioxide, natural gases (radon) and even nano particles from printers and photocopiers.
This nasty cocktail of potentially harmful chemicals is directly associated with high incidence rate of respiratory illness in Ireland, which is among the world's highest per head of population for Asthma according to the World Health Organization. In the UK the situation is very similar, with 1216 people dying from Asthma in 2014. To quote the Editor of Passive House Plus Magazine, Jeff Colley: "for a healthy population, we must start with healthy homes".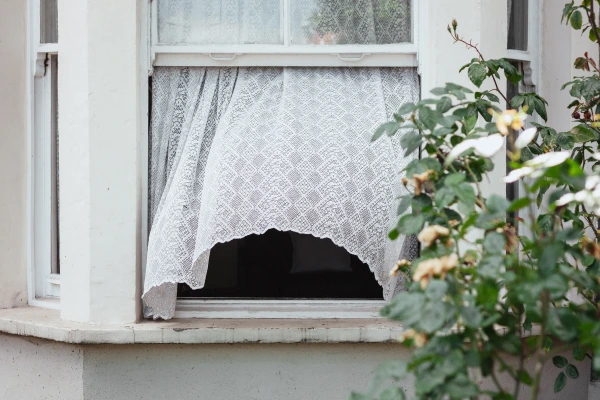 Many of the things we use to build or use daily in our homes, like paints or floor cleaners, have the potential to off-gas and affect indoor air quality. According to Nic Carslaw from the University of York at a recent presentation discussing the serious health effects of airborne pollutants, building materials and paints are major contributors to sources of VOCs indoors; in particular, benzene, formaldehyde, acetaldehyde, toluene and xylenes. These must all must be considered as priority pollutants owing to their adverse health effects. According to the research carried out at York University, paint typically contains many of these hydrocarbons, accounting for as much as 5 - 8% of the mix!
So apart from being mindful of the products and materials we bring into our lives how can we improve the indoor air quality in our homes? The lack of balanced fresh outdoor air is part of the issue and, in simple terms, we can dilute the chemical cocktail to less harmful levels by introducing fresh air into the building in a balanced and controlled way. Of course, opening windows can help but this type of ventilation relies mostly on wind pressure difference and is unpredictable. This is part of the reason why there is good evidence to show that this arrangement simply does not deliver appropriate levels of ventilation. Ventilation is the controlled replacement of stale indoor air with fresh outdoor air.
One great way to identify good or bad quality air inside our homes is simply by knowing how humid the air is. When our air is too dry (lower that 40% relative humidity), or too wet (more than 60% RH), this is a strong indicator that our indoor air quality is low. Therefore, it is important to not over ventilate or under ventilate but instead aim for a controlled balance of fresh air between the 40 -60% RH range. Some of us may have seen the Stirling Graph during the last few years since the outbreak of COVID 19. This graph clearly shows in the green central section that not much is happening between 40 and 60% RH, but if there is a noticeable increase in humidity then things like respiratory infections get much worse. It's clear then that a good ventilation strategy is essential to ensure good indoor air quality, avoid serious health implications for occupants, and minimise issues connected with long-term building durability.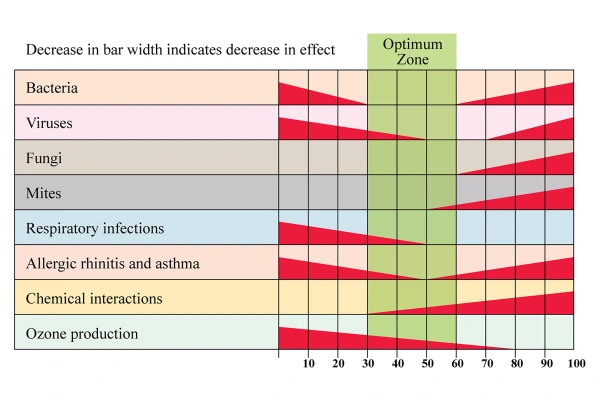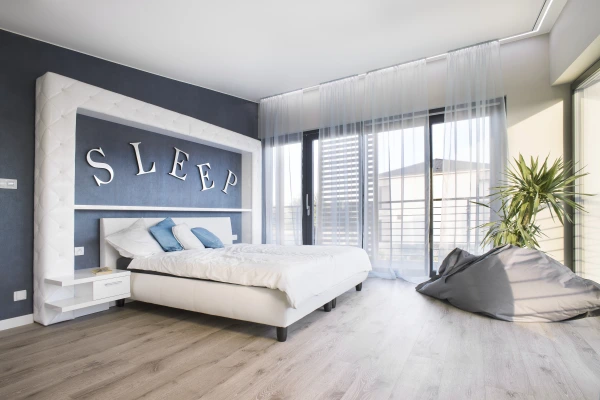 Controlled mechanical strategies such as single room heat recovery ventilation (SRHRV) can be balanced according to the building conditions, filtering the right amount of fresh air into the home without unnecessarily high heat loss. Decentralised systems like the one we supply from our partners in Germany mean it's possible to improve indoor air quality in buildings long after they have been constructed. Crucially, by using a system like InVENTer, we are not relying on unplanned air movement and waiting for the wind to blow, which had been the mindset for a number of decades.
It's not just modern airtight buildings that should be correctly ventilated - all buildings require adequate ventilation, but the more airtight we can make our homes in the process the more effective our controlled ventilation strategy can be. And remember - airtightness is not the bad guy! Older less energy-efficient buildings are usually quite leaky but that doesn't mean they have nice fresh air inside all the time.
Ventilation alone is not the only answer in planning an effective route to good indoor air quality. We also need to limit our exposure to VOCs in the first place if possible. Many building materials are 3rd party tested for VOC content, for example ThermoHemp CombiJute or Gutex woodfibre natural insulation. Even indoor planting can assist in breaking down VOCs and many everyday house plants have air cleaning potential. Vadoud Niri of the American Chemical Society and his team at the State University of New York have studied the benefits of surrounding ourselves with everyday houseplants and how effective they can be to combat the effects of potentially harmful VOCs and improve indoor air quality. In their study, all five plants tested were capable of removing Acetone from the air, which is the pungent chemical in nail polish remover. The bromeliad plant was particularly effective at removing VOCs, being capable of removing up to 80% of 6 of the 8 harmful VOCs monitored.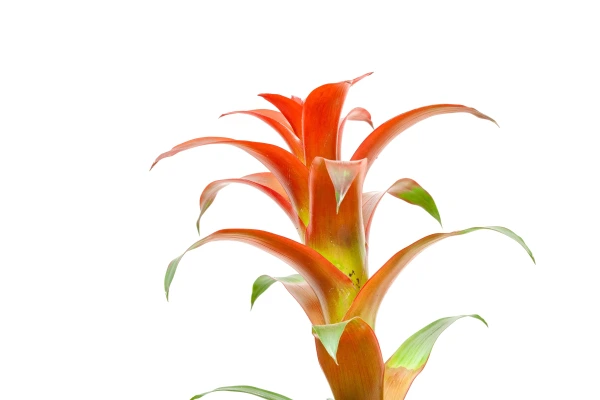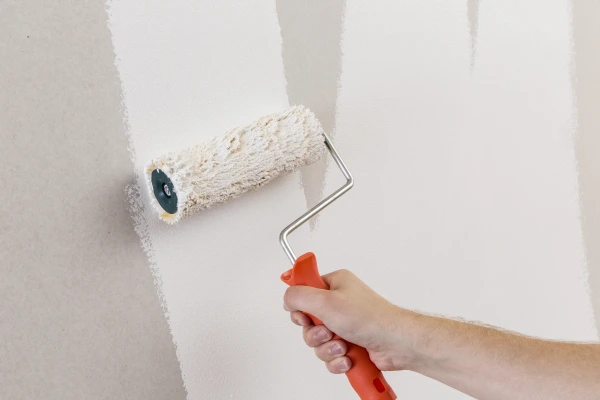 When it comes time to freshen up our homes and buildings the good news is that not all paint or household cleaning products are bad. Our partners at Auro have an excellent range of healthy finishes and natural products available made using plant extracts and natural raw materials. Even the paint binders are made from natural ingredients. These completely compostable products have full clarity of ingredients which show no harmful toxins are contained inside.
Another benefit to using this type of paint, aside from the low impact on human health, is the fact that it contains no plastic. An article published in 2021 said that "According to researchers, 1.9 million tonnes of paint end up in the oceans and waterways every year, which represents 58% of all the microplastics in the water, and outweighs other sources of microplastics, including textile fibres and tyre dust."
With World Green Building week approaching its important to keep statistics like that in mind so we are not only looking after ourselves, but our key resources also.
Blog author
Joe Fitzgerald
Technical Specification Manager
Joe has worked with Ecological Building Systems since 2017 after completing his studies, with undergraduate qualifications in both Sustainable Construction and Energy Management and a postgraduate qualification in Green Engineering. More recently, Joe has also added postgraduate qualifications in advanced thermal modelling and hygrothermal risk assessment.