Insulating an Old House - How to Increase Your Property's Value with Sustainable Renovation
Tuesday 1st December 2020
When it comes to property value, a number of factors are taken into consideration. Alongside location, size and type of property, energy efficiency is also an important factor when looking to increase your property's value. This is due to the fact that an energy efficient home usually has a more comfortable living space, lower energy bills, and well insulated homes have better protection on the structure of the building.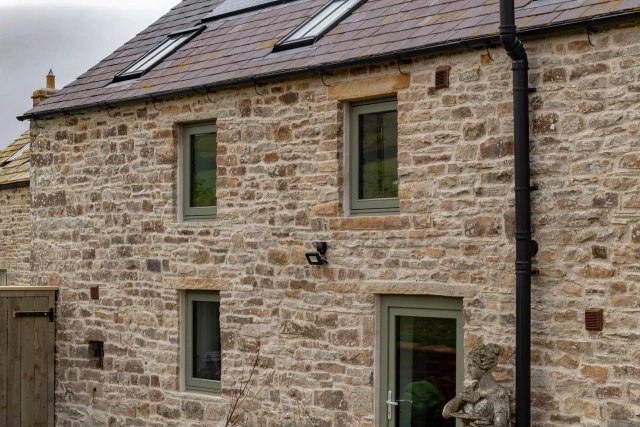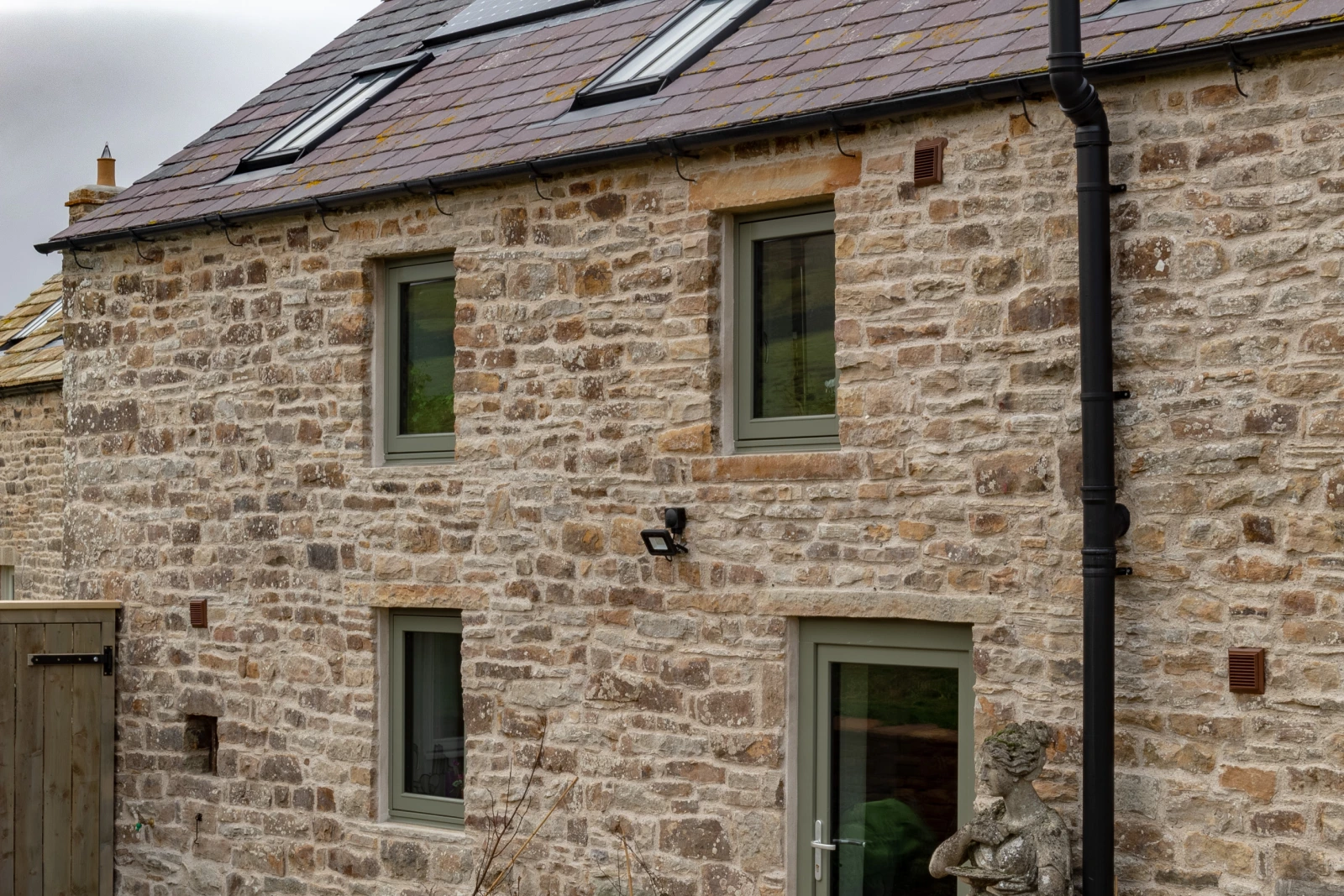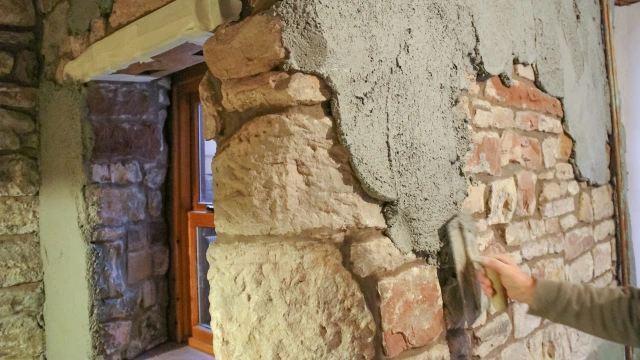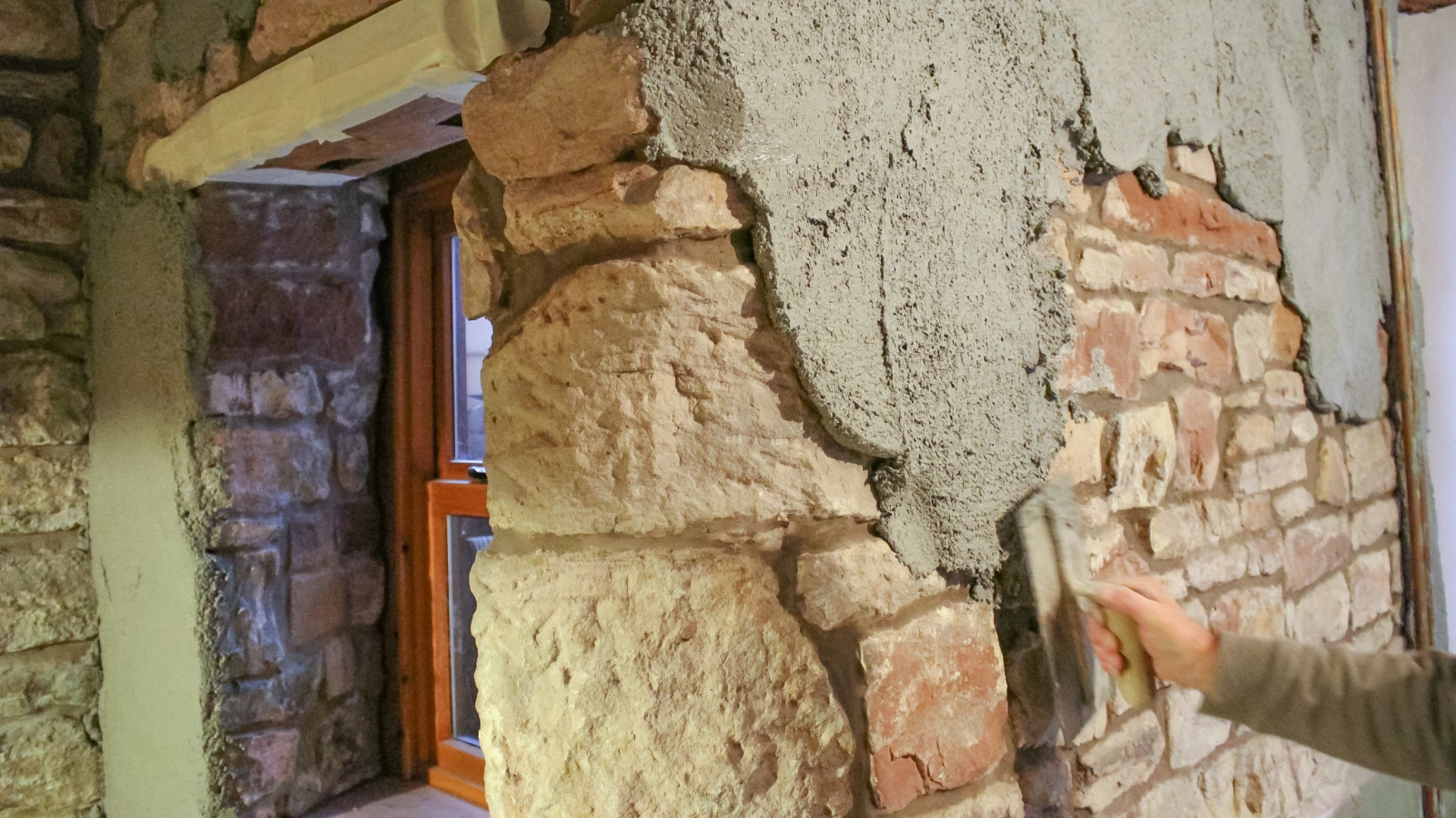 When looking to improve a property's energy efficiency, older buildings present a challenge. Sustainability should be considered in every renovation or construction project, but for older building it's especially important:
Older buildings, particularly those with single leaf walls (no separating cavity) will benefit from the use of appropriate natural 'breathable' materials which will allow for seasonal moisture movement, rather than using materials which will tend to inhibit and trap moisture. Moisture build-up often leads to serious dampness and the formation of mould with knock-on effects on the health of the occupants and the longevity and 'health' of the building itself.
Natural hygroscopic insulation materials, paints and clay or lime mortars and plasters have the ability to absorb and desorb moisture on a cyclical basis. These materials come in many forms such as lime based thermal plasters and natural fibre insulation materials. They are particularly appropriate for older buildings as they don't inhibit drying out and sit comfortably with the original fabric of the building.
There are immediate basic steps you can take which are low risk and don't involve serious expenditure:
Get to know what's using energy, and how its controlled. Turn off what you can and re-set timers. Seven-day timers are better than 24 hour ones.
Replace old technology such as bulbs and heaters with newer 'low energy' versions of the same.
Check for 'repairable' problems such as gaps around doors, windows, letterboxes, make use of existing unused window shutters and make use of heavy curtains. Draught-proofing is the 'elephant in the room'.
Wet materials conduct more energy. If the building fabric is suffering from damp ingress due to poor drainage or maintenance of water goods on site immediately remediate this with suitable solutions compatible with the building fabric. Avoid short term fixes which may accentuate the damp issues in the long term.
Step 2 - Attic Insulation
These insulations are primarily natural, sustainable and hygroscopic, they are able to absorb and store moisture and to dry out again without being degraded in any way. Given the right conditions they will continue to perform indefinitely. Remember to pay particular attention to the attic hatch which should be both draught proofed as well as insulated.
The long term performance of these natural fibre insulations can be enhanced by the installation of an airtight vapour control layer (VCL) with a variable diffusion resistance (SD value). This should be installed up against the warm side of the insulation. All overlaps, edges and service penetrations should be sealed with Tescon No1 or Tescon Vana tape at overlaps and Orcon F adhesive used on perimeter walls. On a retrofit, historic or protected structure project this may not be practicable, as it will require removal and replacement of ceiling fabric.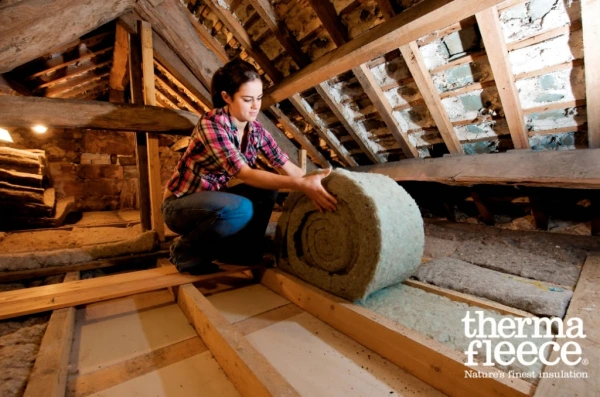 Step 3 - Wall insulation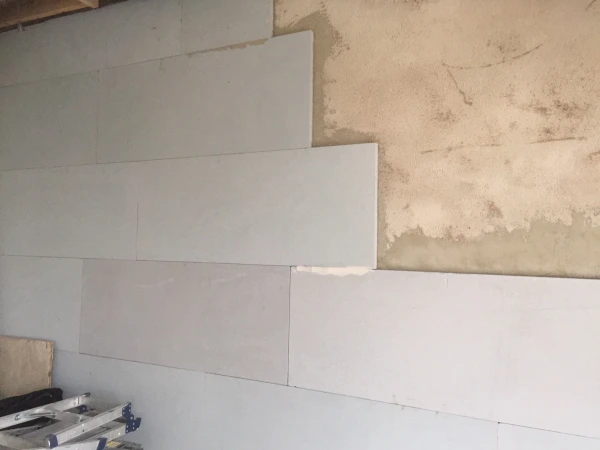 Wall insulation will require some consideration, as older buildings and modern buildings often require very different remedial methods. Older walls (often pre 1919) tend to be single leaf – no cavity or separation, were built to be 'breathable', in other words they could absorb and store moisture from either or both sides. This moisture would evaporate naturally, often aided by its breathable lime render on either or both sides. This variable moisture level is also affected by ground water as these old walls didn't have any damp-proof course.
Sadly, due to changing building practices over the intervening years, these old breathable walls were often rendered and continue to be rendered with non-breathable materials resulting in these once dry and breathable walls, suffering from high levels of moisture being trapped within non-breathable materials. By the same token the application of any non-breathable insulation to the outside will tend to keep moisture in, causing damp and mould, and application to the inside will make the wall colder, possibly leading to condensation and saturation.
The options - internally:
Diathonite Evolution lime based thermal plaster
Diathonite Thermactive lime based thermal plaster
Calsitherm Climate Board Calcium Silicate board
Gutex ThermoRoom woodfibre panels
A word of warning!
If old masonry walls are stripped of their external render, whether it be the (possibly inappropriate) sand and cement, or the original lime render, this may cause more moisture problems than intended due to exposure of the wall surface to wind driven rain. Breathable external plasters are the optimum protective layer for stone and brick walls from the prevailing rain and wind.
Possible solutions for exposed stone or brick walls would be to apply a lime render to replace the original or to simply consider application of a colourless, breathable water and rain repellent such as BKK Eco. This is particularly important if internal insulation is applied to the internal face of external walls; it may be necessary to treat externally – especially in the case of single leaf brick walls which can be extremely absorbent. NOTE: It is imperative that the wall is not sealed with an impervious layer externally, such as a cement or sealing paint. Such finishes will likely lead to increased moisture levels within the wall in the longer term.
The options – externally:
Diathonite Evolution lime based thermal plaster, or simply the application of a suitable lime render to protect the wall and to help control moisture levels.
Step 4 – Airtightness
Ensuring your building is airtight and windtight not only improves its energy efficiency, increases comfort and reduces heating costs, but is key in order to meet eco-buildings standards such as Passive House or nZEB. When combined with a robust ventilation strategy, making buildings airtight and wind tight achieves more pleasant, healthier places to be, as unwanted draughts are eliminated and thermal insulation is made fully effective.
The application of the plasterable Contega Solido SL tape around windows and door frames alone will make a sizeable contribution towards making most draughty homes more airtight. However, to improve the Building Energy Rating (BER) from perhaps a G rating up to a B rating is going to require a lot more than the application of a few fit for purpose airtightness tapes. It will require careful planning and costing. A good example of this is our featured Clane Retrofit project which was sympathetically restored from a G to an A2 energy rating!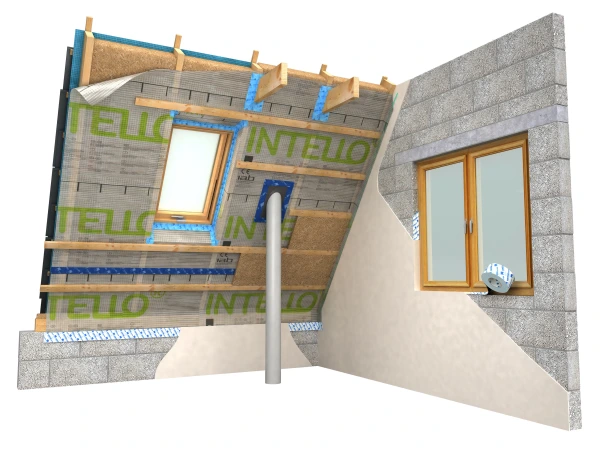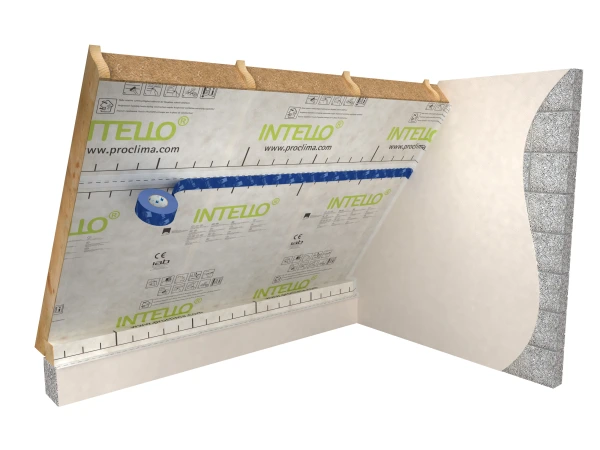 If a plan for retrofit is drawn up, this should incorporate the principle of creating a complete airtight envelope wherein draughts will be excluded, heat can be retained and fresh air ventilation can be made continuous. Making a building airtight introduces control, thus making way for a healthier more comfortable environment while radically lowering energy demand. To bring a building from one century into another century will require an amount of joined-up thinking, planning and expenditure.
Ensuring that there are no opportunities for air leakage or draughts is very important, and a system of an Intelligent airtight vapour control membrane, such as Intello Plus, sealed with window tapes, sealants for joist ends, tapes to seal overlaps and other materials is required to ensure that the Intelligent airtight membrane can work to its full potential. The new Ecological Building Systems website is full of useful easily accessible information and as always can be backed up by our Technical Team both in Ireland and the UK.
Now that Building Efficiency Ratings are a compulsory requirement to complete all house sales and rental agreements, this has highlighted a home's energy consumption in that a good rating can add substantially to the value of a home, possibly about 10%.
High energy consumption is also now often compared to the fuel consumption of a large car in that it is an ongoing burden which in turn makes a sale more difficult and less likely.
It seems fair to conclude that money spent on well researched energy upgrading of a family home has to be money well spent - the benefits will give a substantial return in improved living conditions, a drop in outgoings and the comfort of knowing that the sale value of the property has increased due to its having become a more attractive proposition because of its improved BER.
Blog author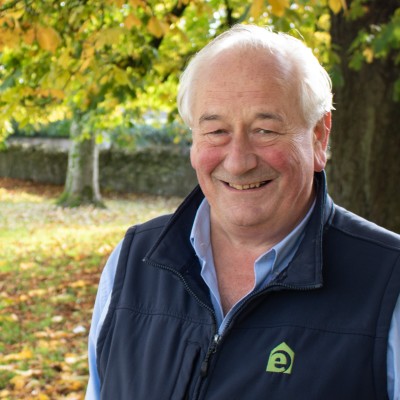 Peter Smith
Technical Support & Certified Passive House Tradesperson
Peter has been with Ecological Building Systems for the past 15 years and is a certified Passive House Contractor. Having previously gained over 10 years' experience as a project manager on new builds and significant conservation projects; Peter now delivers informative presentations to heritage groups and architectural practices around Ireland and is our specialist advisor in relation to the installation of Diasen products. Apart from his work on building conservation and retrofitting; Peter also provides direct site support where he gives builders and architects advice on achieving optimum airtightness and maximising thermal performance while minimising condensation risk.