Natural Insulation vs Synthetic – What to consider
Monday 6th September 2021
What are the key points to consider when deciding between natural and synthetic insulations?
We're often asked, "how good is natural insulation when compared with synthetic?"
For a long time now, many people have been put off using natural insulations due to a common misconception that they don't perform as well as manmade synthetic insulations. However, the truth is that in many cases they can not only match manmade insulations, but outperform them, too.
No doubt, there are some synthetic insulations which offer extremely high levels of insulation, and one may be forgiven for thinking that they are being energy efficient in choosing them, but in reality, many manmade synthetic fibres require vast amounts of energy to produce in the first place.
A more fitting question would be:
"What is the cost of using this insulation?"
We are not talking about a monetary value here; we are talking about an environmental value. By considering the entire life cycle of products and taking into account where they will eventually end up, waste generation can be prevented from the very beginning. This is called 'circularity' in construction and is something we will discuss a little later.
Increasing awareness
In recent years, there has been a noticeable cultural shift in people's attitudes and levels of awareness surrounding both the buildings they live in, and their personal environmental responsibilities.
Vernacular design principles (using natural, local materials and methods for the construction), once promoted an understanding of the buildings we occupy and the consequences of using materials which have a negative impact on the environment. Even though these buildings were constructed before specific building standards were enforced, many still boasted healthy indoor environments with high levels of thermal comfort and minimal environmental impact. However, over the past few decades, new materials were included which unfortunately caused an imbalance of heat and moisture within the building fabric and put the building and occupant's health at risk. Thankfully, the industry seems to be coming full circle and is once again embracing the principles of vernacular design.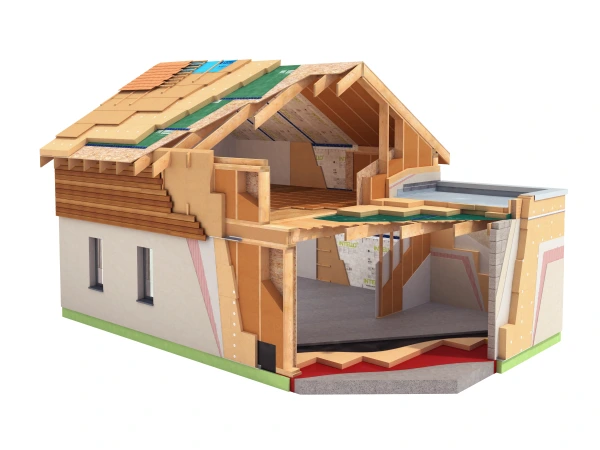 What should you consider when trying to chose an insulation?
1. Specific Heat Capacity
Specific Heat Capacity refers to the amount of heat energy required to change 1kg of insulation by 1o Celsius. This is particularly important in modern style, heavily glazed buildings which can overheat during summer. A large amount of glass not only requires an effective shading and ventilation strategy, but the material selection and insulation type will also have a critical role.
By choosing an insulation which is naturally able to store large amounts of thermal energy, the occupants can benefit from optimized thermal comfort all year round. Commonly found synthetic mineral wools, while largely comparable in terms of thermal resistance, have a thermal storage capacity of only 20 – 40% of natural insulations such as Thermo Hemp Combi Jute - an upcycled hemp and jute insulation with an impressive specific heat capacity of 2300 J/(kg•K).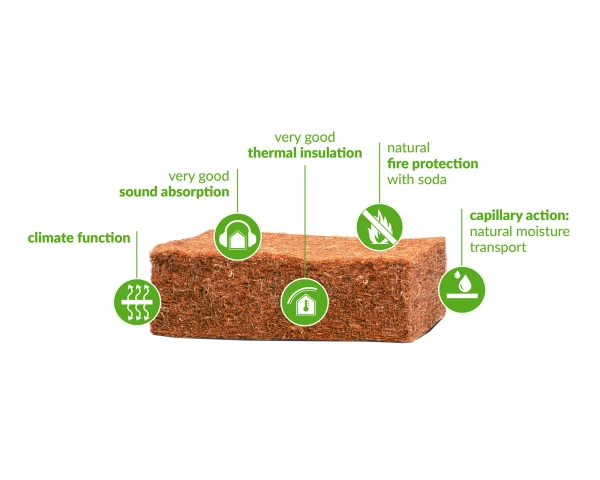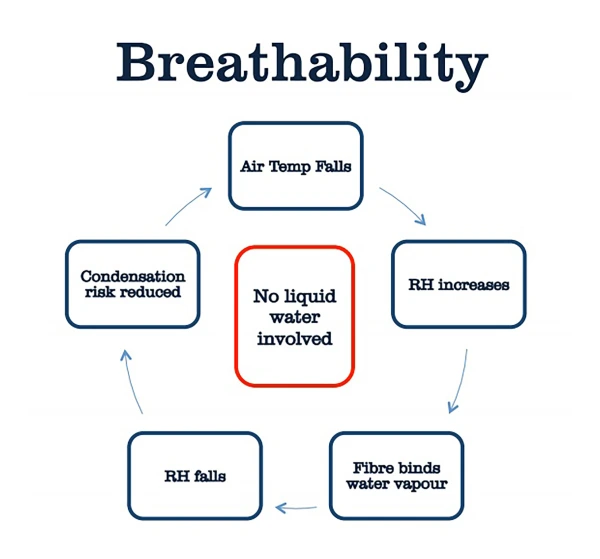 2. Breathability
It's important to be aware of the difference between "breathability" and "permeability". Breathable materials, due to their unique cellular structure, can absorb and safely release excessive moisture vapour when conditions allow without damaging the insulation's performance. Permeable materials on the other hand simply allow air and moisture to pass through and don't have the same moisture regulating properties which breathable materials have.
While synthetic products may have a similar performance in terms of air permeability, they are not breathable and may lead to issues such as mould and condensation. Natural fibres, thanks to their inherently breathable properties, contribute to more stable humidity and moisture levels within buildings. A good example of such is Thermafleece CosyWool, a natural sheep's wool insulation ideal for use in lofts, between studs and in suspended timber floors.
3. Thermal Performance
If your main priority is achieving a low U-value, then opting for a woodfibre based insulation is a great place to start. It's true that synthetic materials may achieve lower U-values, but you need to take into account the amount of energy used in their production. Gutex Thermoflex is made from recycled wood chips and is actually Carbon Negative – meaning more carbon is stored in the wood fibre than is emitted during manufacture. The wood chips are compressed into flexible batts and come with a very competitive thermal conductivity of 0.036 W/mK. This is comparable to, and even better than many mineral wool insulations on the market. It also has the added advantages of being non-toxic and safe to handle, unlike many types of synthetic insulation.
Wood fibre is also excellent at regulating peaks in internal humidity due to its ability to absorb and release up to 15 % of its weight in moisture – without the loss of insulation capacity.
According to the experts at Gutex;
"the humidity regulating mechanism inherent to wood naturally prevents mould and mildew, a decisive prerequisite for having a healthy indoor environment."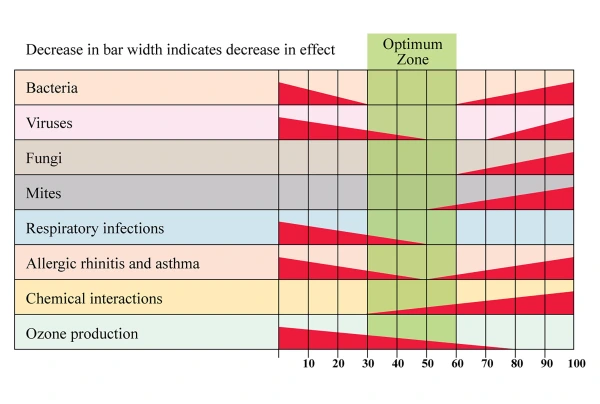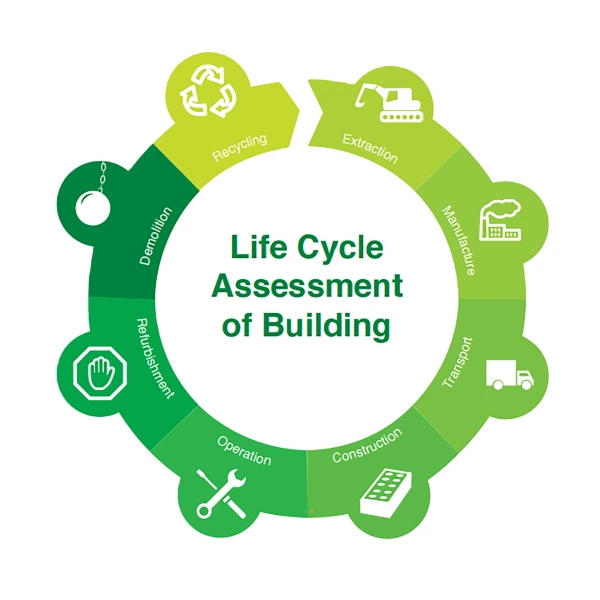 4. Environmental Impact
As people are becoming more conscious of the materials they choose, Governments too are beginning to actively push towards sustainability and energy efficiency in line with the EU's 'Circular Economy Action Plan'. This is all a part of the drive to promote 'circularity' within the construction industry. The logic behind this is that by minimizing the use of raw materials we use and by considering the entire life cycle of products, wasteful practices will be discouraged, so we will adopt better, more sustainable building practices. The idea of circularity is not a new one, but it is promising to see active steps being taken in implementing policy which will stimulate and underpin change.
Despite all this, one burning question remains:
"How do I know which products actually encourage circularity?"
With so many companies jumping on the 'environmental bandwagon' and offering ambiguous data, it can be difficult to know where to look for transparent, easy to understand information. Thankfully, great strides have been made in this area by both the Irish Green Building Council and the ASBP in the UK by providing 'Environmental Product Declarations' (EPDs).
EPDs detail the environmental factors of different products which should be considered at the design stage of construction - an example being a product's 'Global Warming Potential'. This will ultimately lead to the best fit products being specified where they are needed and an overall improvement of the quality and longevity of products available on the market.
Weighing up the options
When it comes to choosing the best material for you, performance considerations in relation to your project's criteria are vital. Delving into the heat capacity, breathability, thermal performance and environmental impact of materials can point you in the right direction.
The growing demand for more environmentally responsible materials is having a very positive impact on the variety of natural insulations available in Ireland and the UK, and as a direct result of this there is now a specific type of insulation available for almost all applications.
These days performance is a very real currency when it comes to materials and people now understand the importance of choosing materials that are fit for purpose.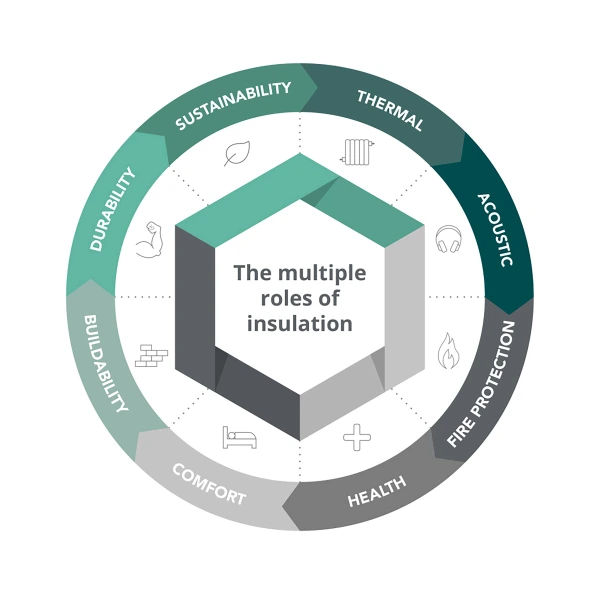 At Ecological Building Systems, we stock a range of insulation materials to suit numerous applications. For more information and expert technical advice on the best insulation product for your construction project, get in touch with the Ecological Building Systems team.
Blog author
Joe Fitzgerald
Technical Specification Manager
Joe has worked with Ecological Building Systems since 2017 after completing his studies, with undergraduate qualifications in both Sustainable Construction and Energy Management and a postgraduate qualification in Green Engineering. More recently, Joe has also added postgraduate qualifications in advanced thermal modelling and hygrothermal risk assessment.