Neil Turner promotion to UK Technical Sales Manager
Friday 3rd September 2021
Ecological Building Systems UK, is delighted to announce the internal promotion of Neil Turner to UK Technical Sales Manager. Neil has been with the company for over 5 years and his wealth of experience in the specification of natural insulations and airtightness products, and in-depth knowledge of associated standards and certifications make Neil the ideal person to directly manage and support the ever expanding UK Technical team.
Penny Randell, General Manager of the UK commented; "We are all delighted for Neil, the company continues to expand at a pace, and we are really pleased to be in a position where we have larger, cohesive teams, and Neil very much deserves this promotion to head up our technical division."
Niall Crosson, Group Technical Manager commented; "Since joining 5 years ago, Neil's expert knowledge and experience has being pivotal in the positive development of our product range, project support, training and technical solutions for our ever expanding technical team in the UK."
Neil commented; "I am delighted to be heading up our excellent UK Technical Sales Team and looking forward to continuing to help our clients achieve a better built environment with our fantastic range of Ecological products and Technical Support services."
Ecological Building Systems ethos is to achieve 'Better Building' by adopting a 'Fabric First' approach to design, with the use of more natural materials to optimise building performance and durability. They deliver quality products throughout the UK with full technical support.
Ecological Building Systems was set up in Athboy, County Meath, Ireland in 2000, the UK division was established in 2007 and is based near Carlisle in Cumbria. Ecological's parent company is MacCann & Byrne, a family owned company steeped in history having been established on the same premises in Athboy since 1906.
Blog author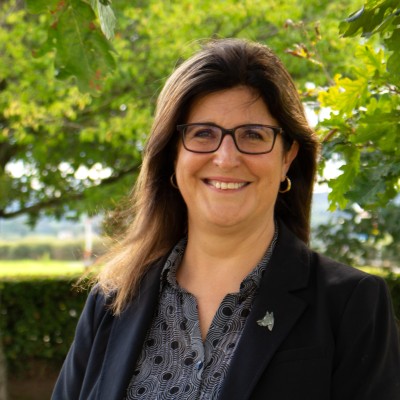 Penny Randell
General Manager UK & Director