Towards Net Zero Champions Announced
The winners of the inaugural Towards NetZero Ireland Construction Awards were announced at a luncheon presentation ceremony in the RDS, Dublin, on November 18th. Ecological Building Systems was pleased to sponsor the Retrofit category at this year's event.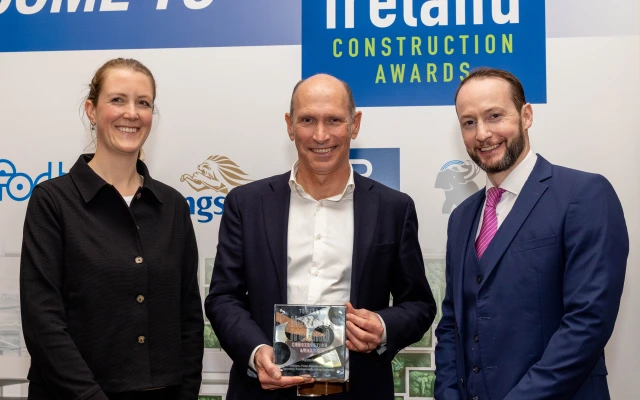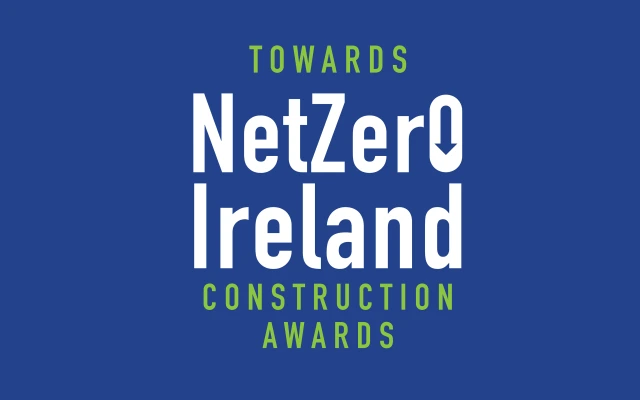 Low-energy building has been gaining significant attention across the construction industry as sustainability increasingly becomes a guiding principle for architects, construction companies, engineers, and manufacturers. The Towards NetZero Awards were designed to recognise companies making strides in this area, and acknowledge their input in helping drive the industry towards NetZero building.
The award categories were structured around green building; covering areas such as energy efficiency, carbon reduction and industry best practice. Ecological Building Systems were proud sponsors of the 'Retrofit of a Building' category, which recognises projects bringing under-utilised building stock back to life. This category was won by Architect Peter Nickels for his project 'The Willows', while the Dockline (New Century House) refurbishment by Axiseng was Highly Commended.
'The Willows' was an ENERphit project in the Dublin suburbs which saw Nickels deep retrofit and extend a 1970s dwelling into a contemporary home and office space. The project involved partially demolishing the existing structure and adding a second story, with the overall intention being to construct a taller, more energy efficient building with lower carbon emissions. The resulting embodied CO₂e emissions for the building were calculated at 79.1t CO₂e, or 282 kg CCO₂e /m² GIA.
As the industry moves towards a Net Zero future, projects such as this which utilise and improve on existing building stock will be key in reducing embodied carbon emissions. To learn more about low-energy building, Ecological Building Systems deliver online training sessions which give advice on all aspects of nZEB in new build and retrofit. These courses run throughout the year and are free to attend.
Award Winners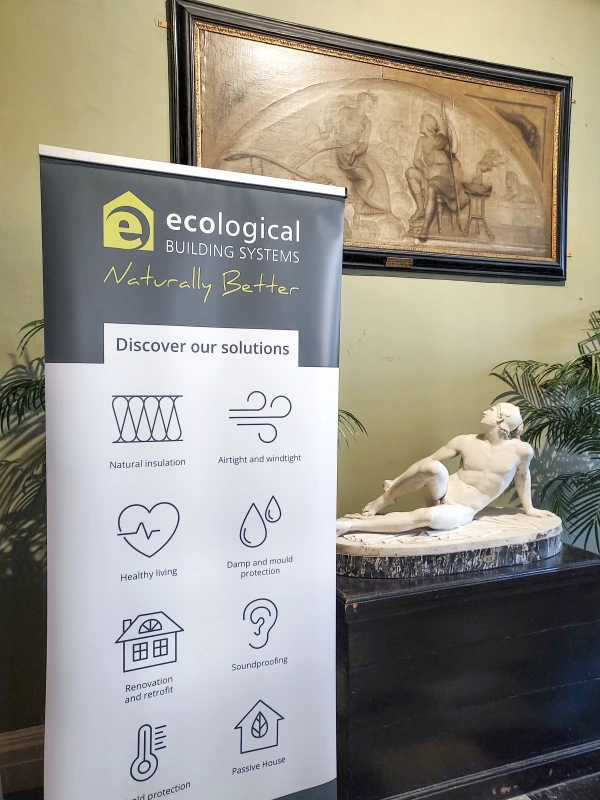 Retrofit of a Building
Winner: 'The Willows' by Peter Nickels Architects,
Highly Commended: 'Dockline/New Century House' by Axiseng
Housing Development
Winner: 'Highfield Park' by DTA Architects,
Highly Commended: 'Kilbride Court' by COADY Architects
Commended: 'Jameson Heights' by Cleary Doyle
Commercial Building
Winner: 'ESB Offices, Commercial Block' by BDP
Highly Commended: 'Wren Urban Nest Hotel' by BDP
Commended: 'Gas Networks Ireland Services Centre' by Denis Byrne Architects
Public Building
Award Winner: 'Donegal Town Garda Station' by Rhatigan Architects
Design Practice
Award Winner: 'Donegal Town Garda Station' by Rhatigan Architects
Net-Zero Champion
Net Zero Champion 2022: Tomás O'Leary, MosArt
Highly commended: Jason Smith, Lawler Sustainability