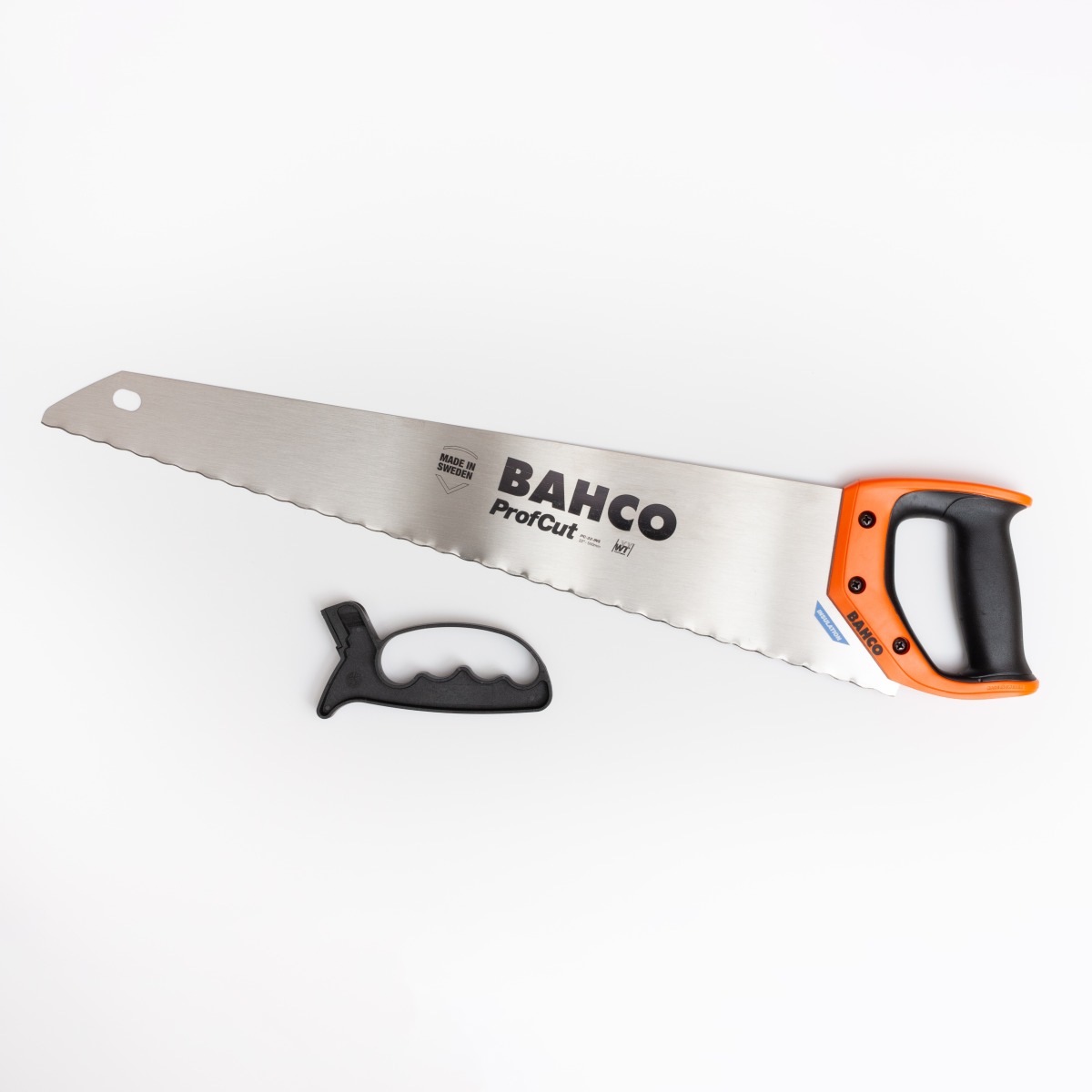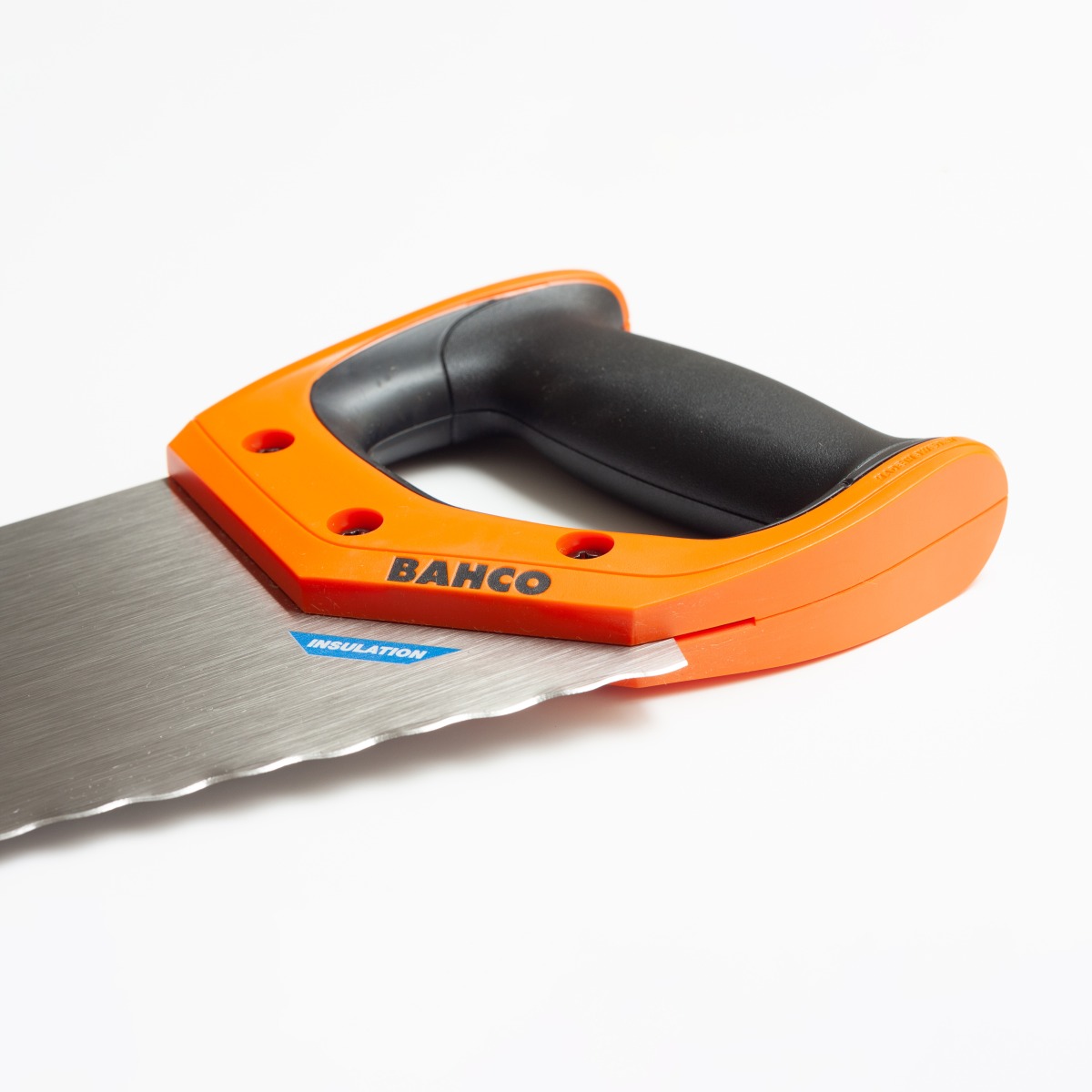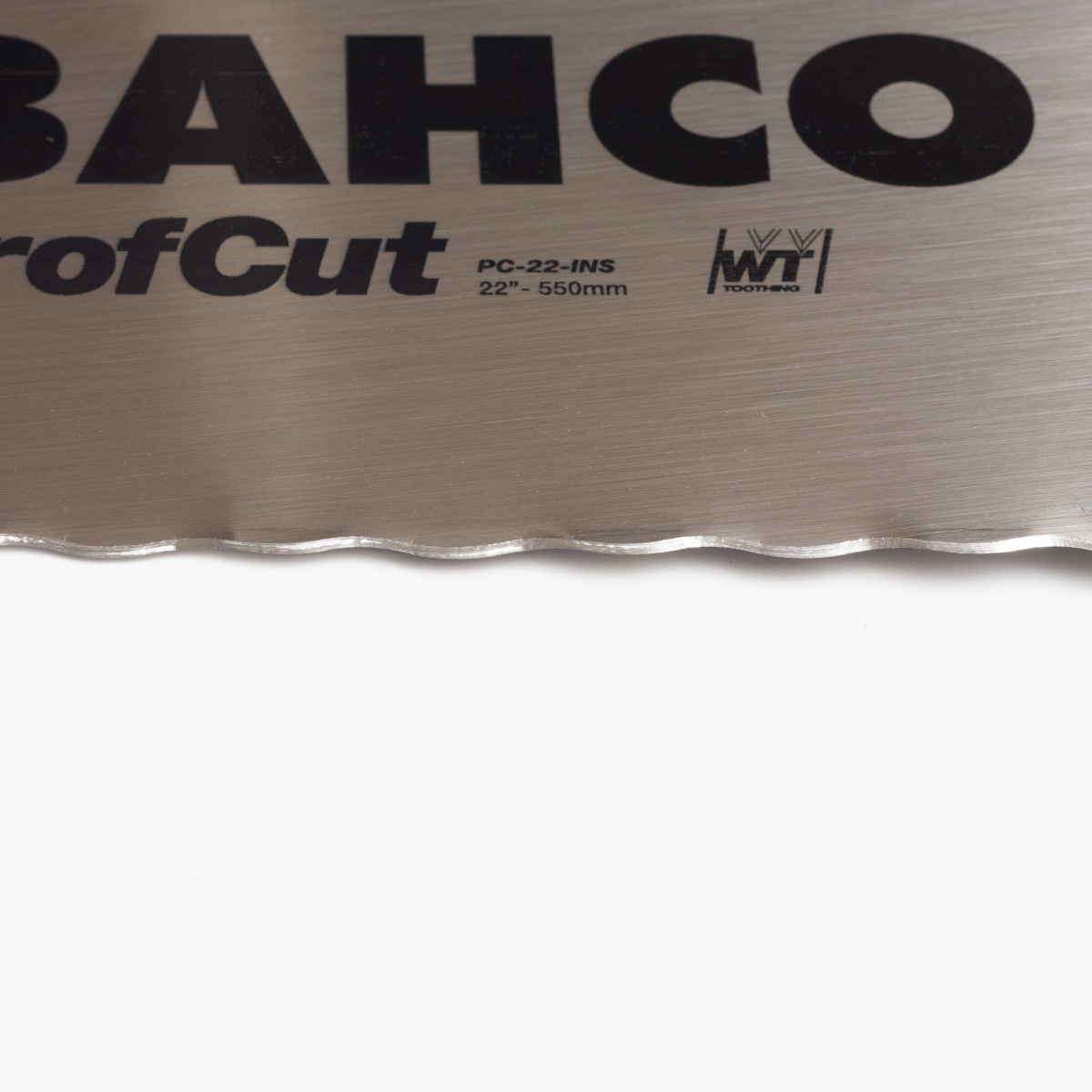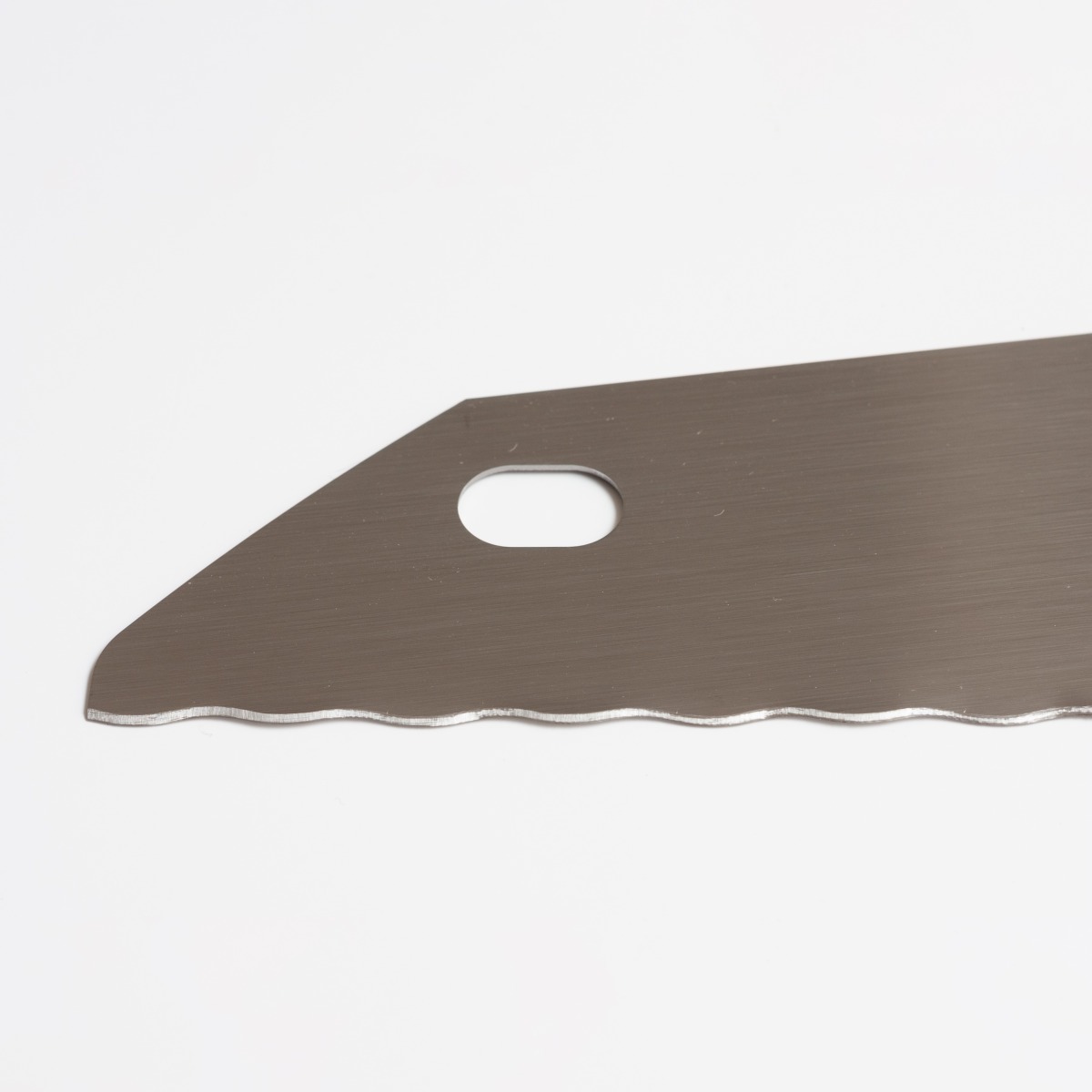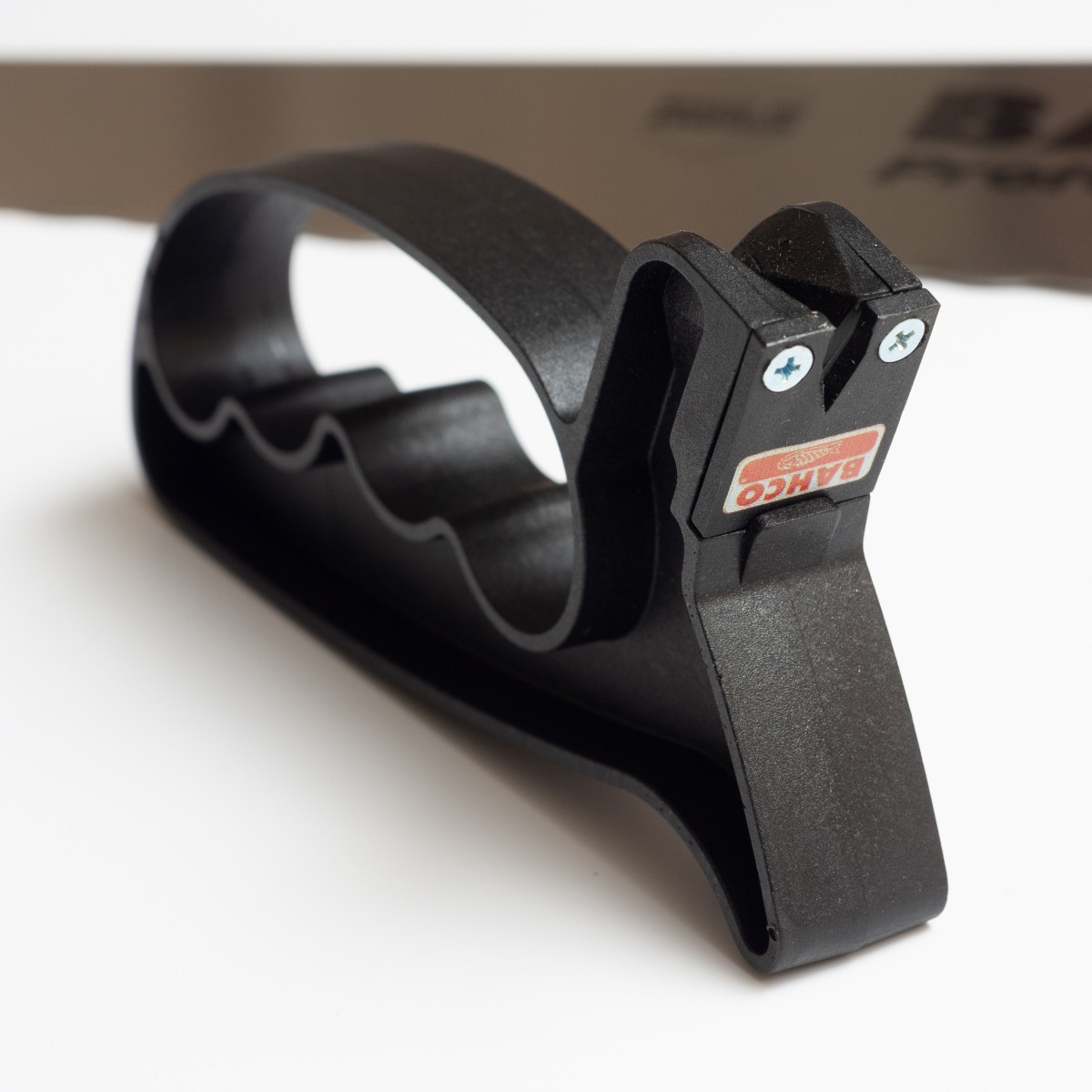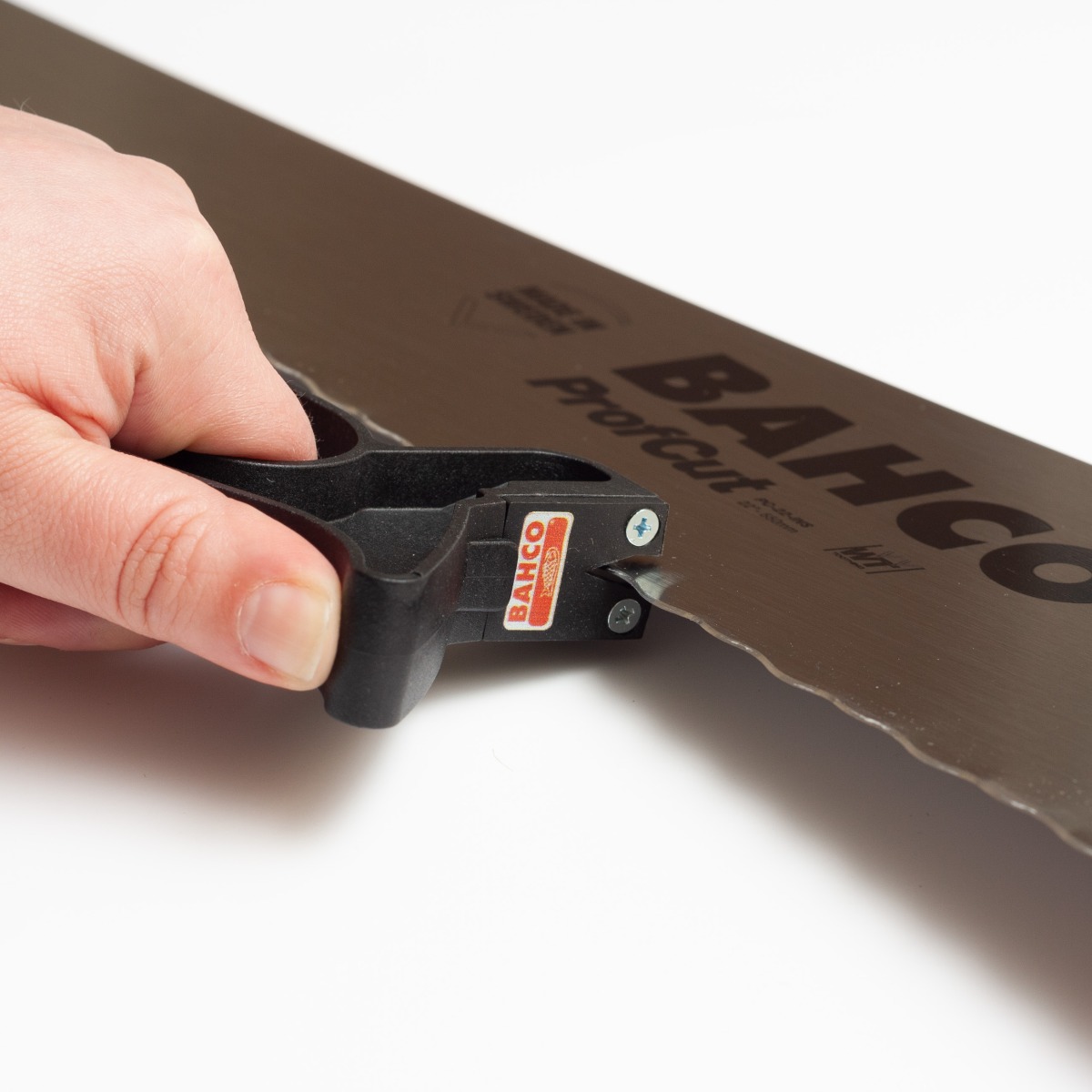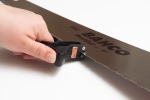 Bahco Profcut Insulation Saw with Sharpener
Main purpose
Easy cutting of flexible insulation materials
Use it on
Flexible natural insulation mats made from Hemp, Jute, Sheeps wool and Wood fibre. Also cuts mineral wool and XPS/EPS insulation boards upto 75mm thick.
Overview
Bahco Profcut is a long-lasting high performance hand saw for effortless cutting mats of flexible insulation. It is supplied with a sharpener and can be re-sharpened many times to provide years of high-quality results. The saw features a 550mm (22 inch) long blade and has a wavy cutting edge for optimal cutting of fibrous, flexible and semi-flexible insulation materials with minimal waste.
It easily slices through natural Hemp, Jute, Sheeps Wool and wood fibre flexible insulation mats. It can also cut mineral wool and XPS/EPS insulation boards upto 75mm thick.
Before first use, please sharpen thoroughly with the supplied sharpener and re-sharpen often to ensure effortless results each time.
Features
550mm long
Comfortable rubberised handle
Supplied with sharpener
Regular re-sharpening provides constant high quality cuts
Benefits
As a resharpenable saw, it is a more sustainable tool that can last for many years; much longer than non-resharpenable saws that must be disposed of when blunt.
Speeds up installation and lowers the effort needed to cut flexible insulation
Provides neat clean edges that help the insulation stay in place once friction fitted between wall studs and rafters
Questions
There are currently no questions and answers published for this product
Technical Details
Key Technical Data
Installation Guide
How to use
For optimal results, it is important to thoroughly sharpen the saw before using it. Sharpening is also required prior to first use as Bahco do not supply the saw fully sharp for safety reasons during transit.
For sharpening, we recommend you lay the saw on a flat surface and hold it steady by the handle or grip the saw blade in a vice with the cutting edge upright. If a flat surface or vice is not available, hold the back of the blade (half way up) in one hand and brace the handle of the saw (sharp edge facing up) against your body.
Hold the sharpener (in your other hand) by the handle. Grip the handle so all fingers are protected behind the finger guard and cannot contact the blade. Place the v-shaped notch of the sharpener on the end of the blade furthest away from the handle. With constant light but firm pressure, carefully draw the sharpener towards the handle along the whole length of the blade. The sharpener must stay in contact with the blade at all times. For the initial sharpening repeat thirty times. For subsequent re-sharpenings during use, 5-10 repetitions should be fine.
When correctly sharpened, the saw will cut natural insulation material cleanly with minimal pressure; the weight of the blade itself should be enough. If you find more pressure is required or cutting is slow or hard work, the blade needs to be sharpened some more. The blade will dull quickly with use, so re-sharpen it regularly to maintain the edge. In our testing with Thermo Hemp Combi Jute (100mm thick), we found re-sharpening after each 2m of insulation was cut, provided optimal results.
To protect the blade from damage and rust, always store the saw in the supplied cardboard sleeve.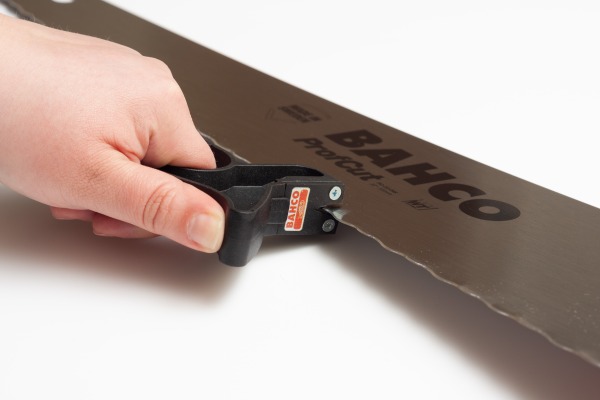 https://www.youtube.com/embed/pYbs-ExpfR8?rel=0