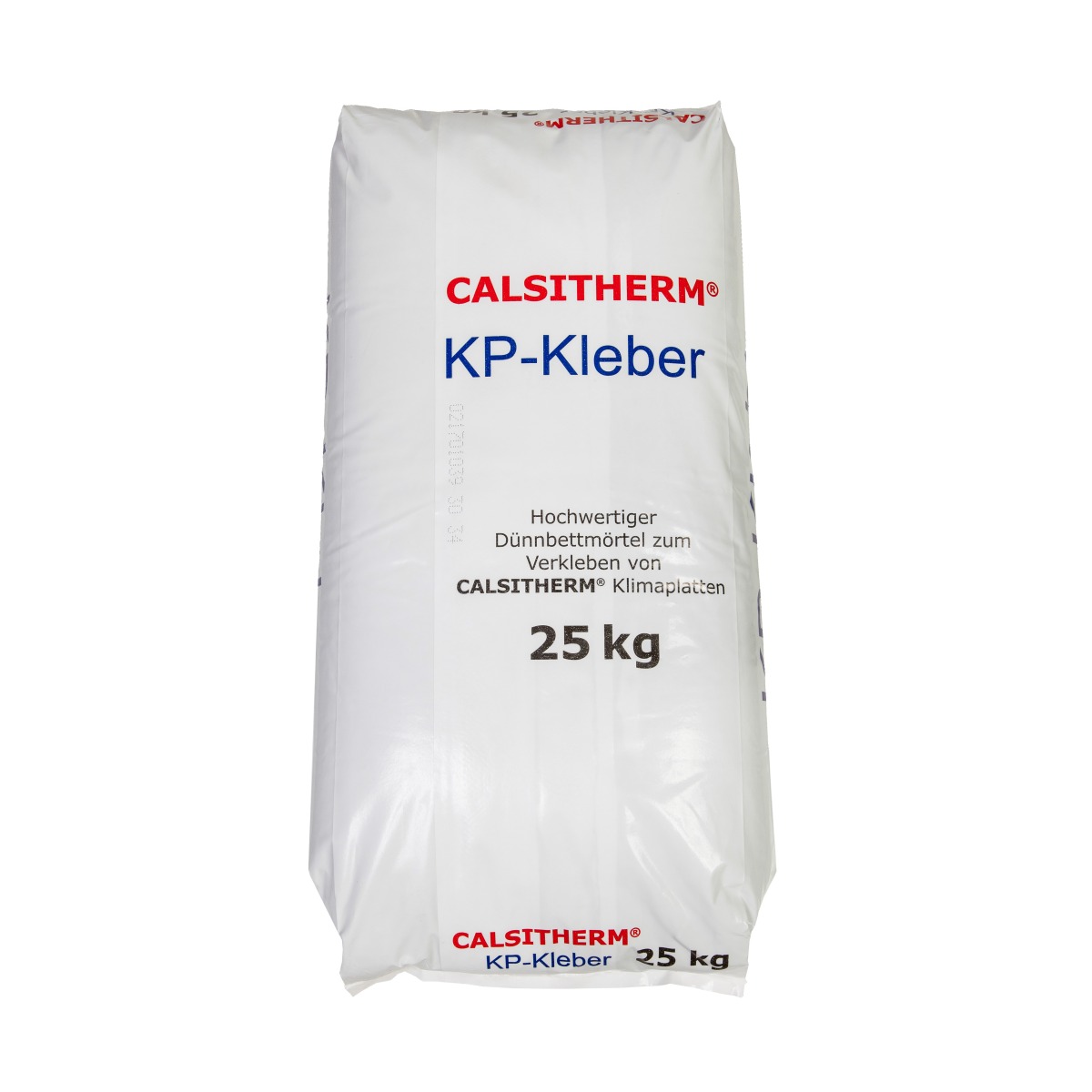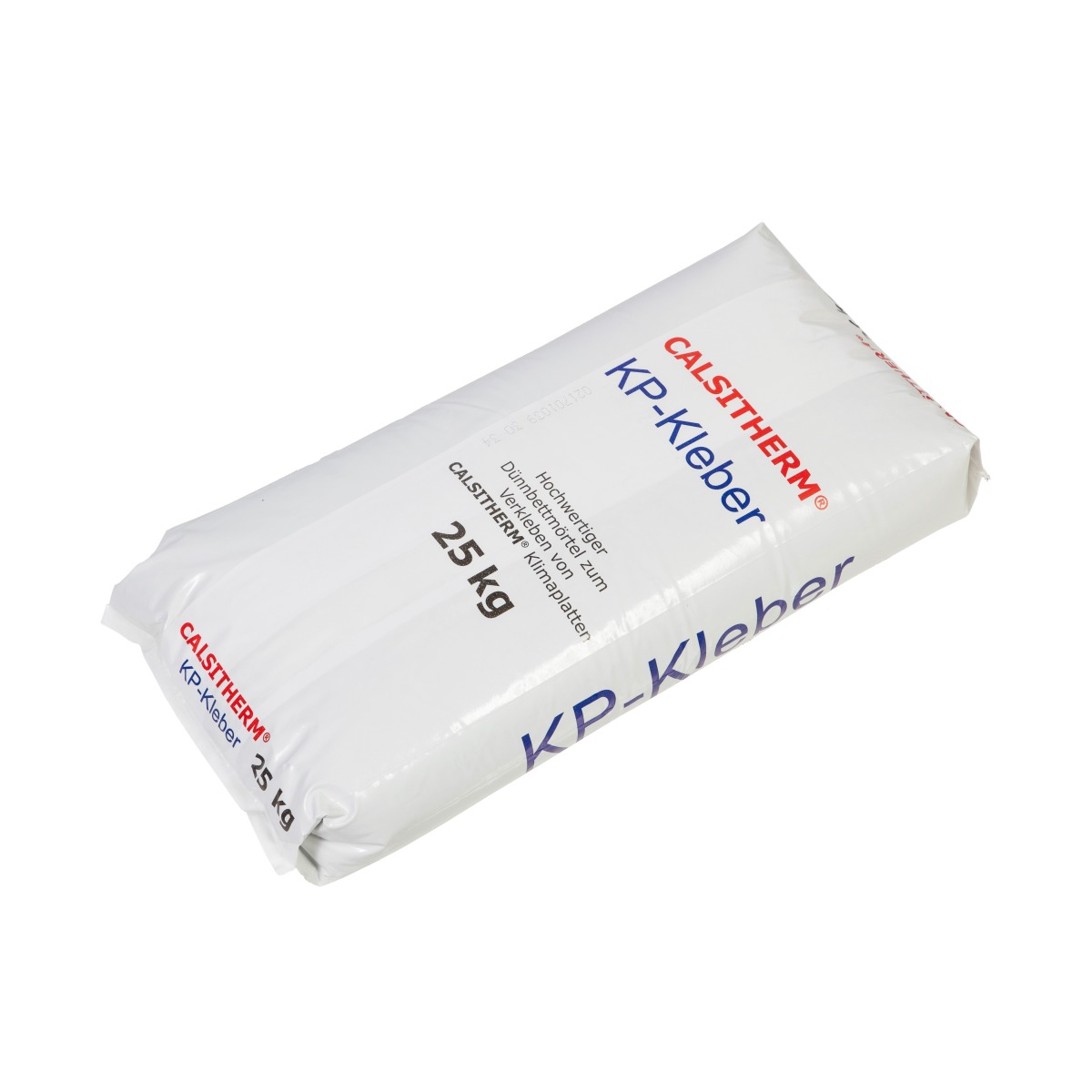 Calsitherm Climate Board Adhesive Mortar
Calsitherm Climate Board Adhesive Mortar
Adhesive mortar for use on Calsitherm climate boards
Main purpose
Adhesive for bonding Calsitherm climate boards to walls previously levelled with a breathable lime-based plaster. Perfectly maintains the moisture control properties of the entire Calsitherm system.
Use it on
Interior side of external solid stone or masonry walls, solid concrete walls, solid concrete ceilings and waterproofed basements with a cement based tanking system.
Overview
Climate Board Adhesive is a capillary active adhesive for bonding Calsitherm Climate Boards to level internal walls. This adhesive is essential for maintaining the breathable integrity of the entire Calsitherm system being installed.
Where to use it
The adhesive should be used for sticking Calsitherm Climate Boards to level internal walls.
What it does
Climate Board Adhesive is an essential component of the Calsitherm Climate Board system. It is capillary active and vapour controlling so the Calsitherm Climate Boards work to the highest possible level of performance.
Why we love it
The adhesive is workable for up to 2 hours once mixed, allowing ample time to install the boards. It is also extremely easy to mix with water and has an extremely workable consistency.
Features
Capillary Active
Easy application
Benefits
Ensures Calsitherm's capillary active properties are optimised whilst protecting the wall against condensation.
Actively transports moisture away from the wall into the Climate Board allowing it to dry harmlessly to the interior.
Straightforward application on a level surface which saves on installation time.
Questions
There are currently no questions and answers published for this product
Finishing Plaster
Always use mesh to maximise strength and achieve a long-lasting quality finish
Ideal formulation for Calsitherm boards
Ensures maximum effectiveness of the entire system
Provides a smooth finish
Lime based
Technical Details
25kg Bag
Key Technical Data
Installation Guide
How to Install
The adhesive is very easy to mix with approximately 7.5 litres of fresh water for a minimum of 3 minutes. You will require approximately 4kgs of adhesive mortar per m2. The adhesive mortar should be applied to the wall by comb/serrated trowel to a depth of 5-8mm just before the boards are put onto the wall. Only apply as much adhesive as necessary to mount one board.
The adhesive is workable for up to 2 hours once mixed. Apply the adhesive in small sections (enough for a few boards) then install the Climate Boards immediately so the adhesive can't dry on the wall before a board is installed.
The entire surface of each Climate Board must be in contact with the adhesive for the best performance of the Calsitherm insulation system, so a "dot & dab" installation method should never be used. Any air-gaps behind the Climate Boards may cause cold spots and condensation.
The joints between boards should be butted together without adhesive and no gap left between the panels.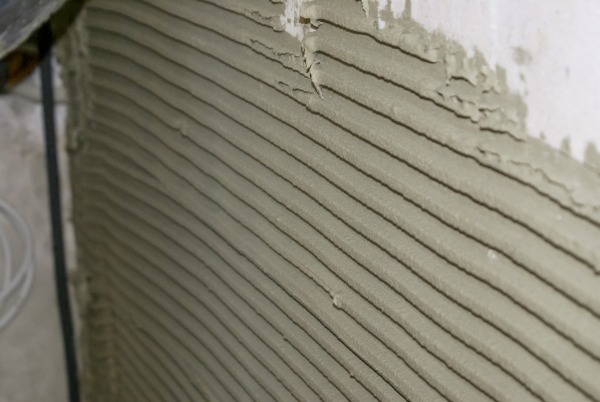 Hints & Tips
If the existing plaster on the wall contains gypsum, it must be removed first. If the plaster is lime or cement based and firmly attached, the plaster may remain.
If plaster is not being removed first, ensure that any non-breathable paint and/or wallpaper is removed before applying the adhesive.
Calsitherm Climate Boards are rigid and can only be installed on to a level surface. If the plaster on the wall has been removed or the wall is not level, it must first be made level with Diathonite Plaster (for additional insulation benefits) or a lime based plaster.