Pro Clima Tescon Naideck
Main purpose
For maintaining a watertight seal around nails and screws when fixing timber battens on top of an airtight or wind-tight breather membrane.
Use it on
Masonry, timber, wood-based panels or boards and membranes.
Overview
Pro Clima Tescon Naideck is made of non-ageing, bitumen-free butyl rubber. Naideck's butyl rubber creates a permanent high strength and durable bond that penetrates deep into the pores of membranes, fibreboards and timber surfaces. Sandwiched between the membrane and timber, fixings go through the batten, Naideck and membrane. Naideck seals the membrane puncture instantly and makes it impossible for water to seep in or air to leak.
Where to use it
Tescon Naideck nail sealing tape should be used where screwing or nailing through one piece of timber into another would penetrate an airtight or windtight membrane installed between the two. E.g. when a timber batten is to be secured to a roof covered with a membrane, the batten and membrane should have Tescon Naideck in-between to ensure the nails or screws will pass through the Naideck as they are driven into the roof timbers below.
What it does
Tescon Naideck creates a waterproof, air and windtight seal for holes in membranes created by screws and nails. It promotes extremely high levels of build quality by acting as an additional layer of weather protection around vulnerable fixing points. This is particularly beneficial in low pitch (less than 20° of slope) roof situations where fixing points are often a weakness in the construction.
Why we love it
Tescon Naideck is very easy to use. Its butyl rubber is the best material for waterproof sealing of vulnerable, and often hidden / hard to locate, penetrations made at fixing points.
How it works
The elastic nature of butyl rubber means that when nails or screws penetrate the tape it forms a bond and tight seal that moves with and surrounds the fixing.
System warranty
Pro Clima provide a limited system warranty, backed-up with public liability insurance, for all airtightness system, roof and wall sealing system and construction products that they supply. A 10-year warranty is provided for these products when correctly installed in combination with approved thermal insulation materials and other Pro Clima system products. When correctly installed in combination with other manufacturers' products (not made by Pro Clima), a 6-year warranty is provided.
Features
Self-Sealing
Water resistant and airtight
Very strong
Strong adhesion
Benefits
The elastic nature of butyl rubber seals around nails and screws that penetrate the tape.
Nail and screw fixings are a weak point; sealing with Naideck here prevents water penetration especially on roofs with lower angles of pitch.
Thanks to the reinforcing layer, this tape is highly durable and difficult to rip or tear.
On suitable prepared surfaces, Naideck will make a super-strong permanent bond to ensure the tape lasts for the lifetime of the building.
Questions
There are currently no questions and answers published for this product
Technical Details
Key Technical Data
Position the tape, remove the first release film and press firmly with a Pressfix tool to ensure good contact is made on the membrane surface or the batten.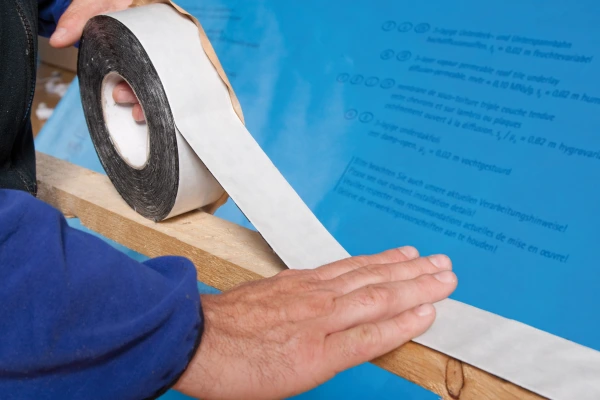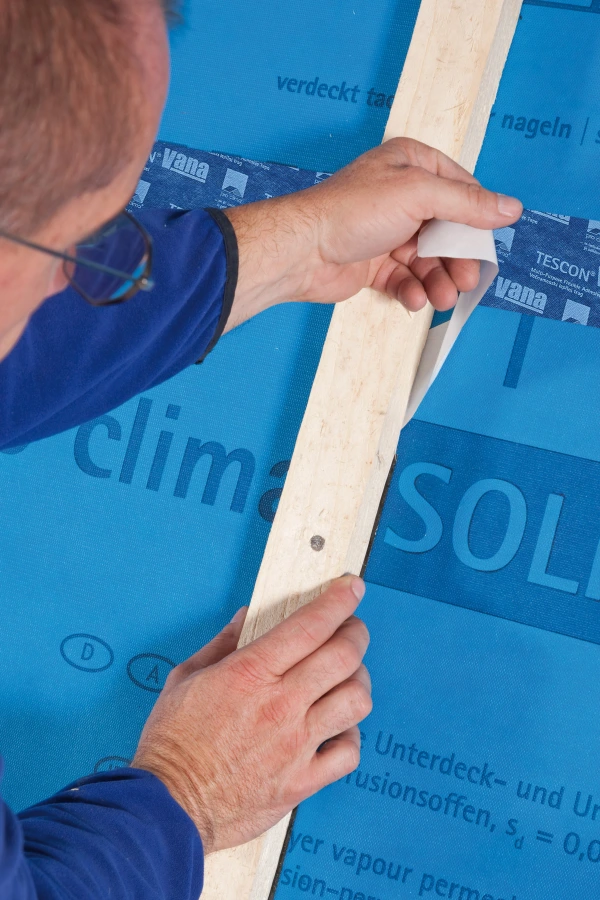 Remove the second release film and press the batten firmly into place. The second release film can be removed before fitting the batten or, to minimise any potential dust/debris contamination, the release strip can be gradually removed as you work your way along the batten pressing it down as you go.
Naideck sealing material is pulled into the hole created when a nail or screw is fitted.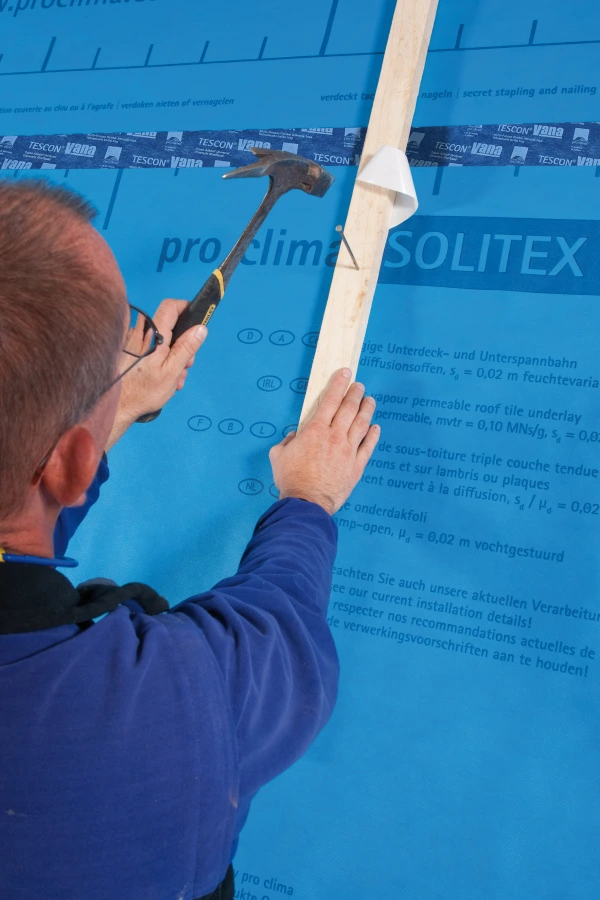 Tescon Naideck seals around the nail or the screw.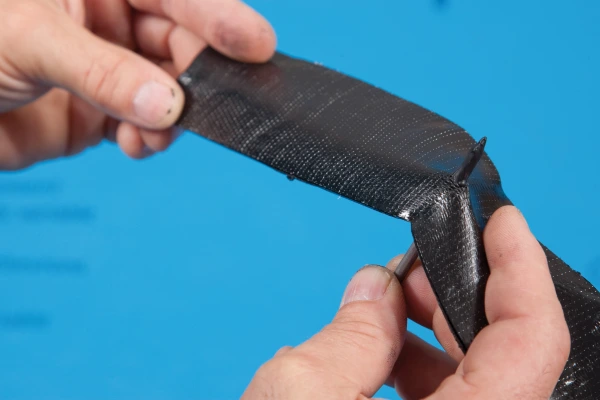 Hints and Tips
Surface preparation must be carried out before using Tescon Naideck. The surfaces need to be stable, dry, smooth and free from dust, silicon and grease. This will ensure the best possible outcome.