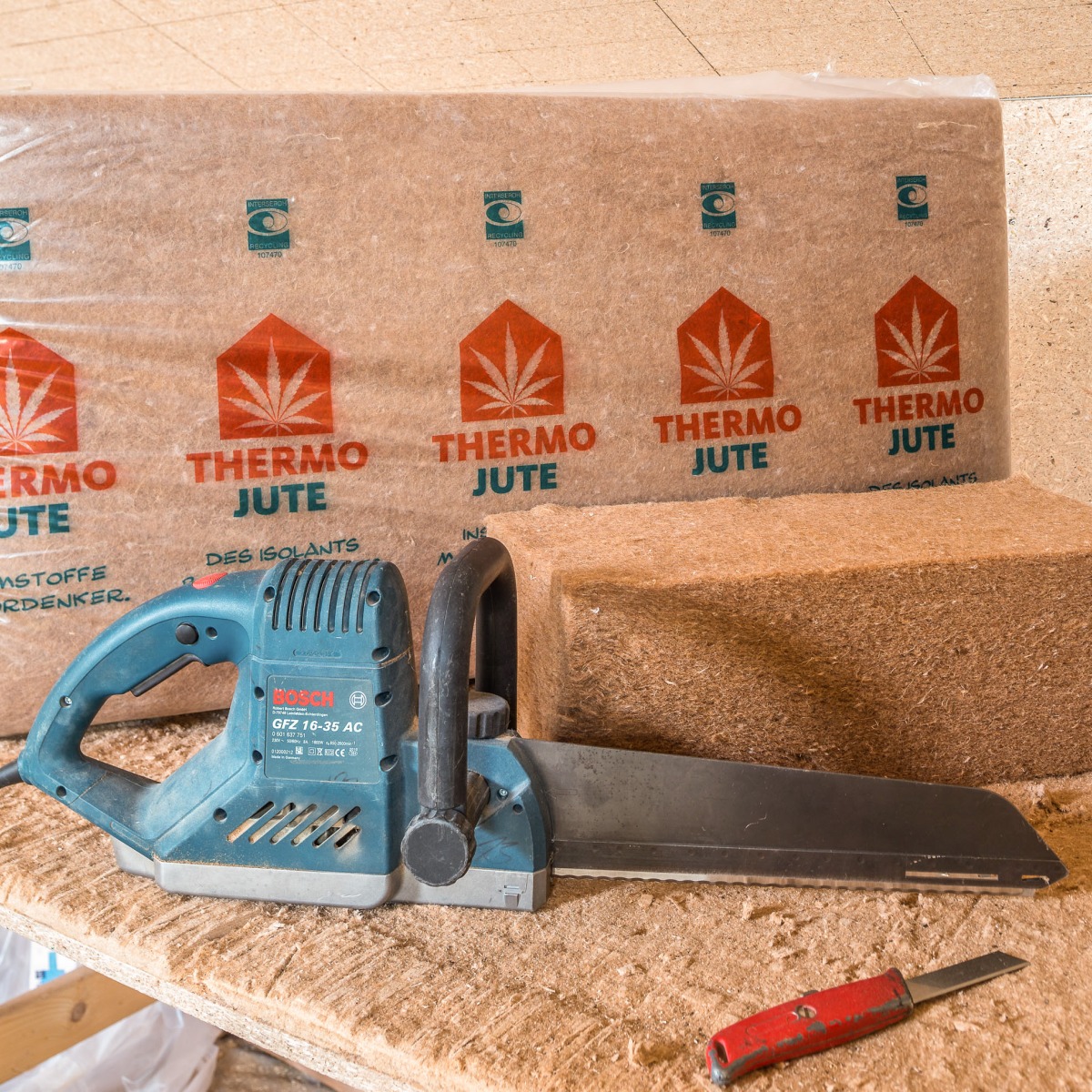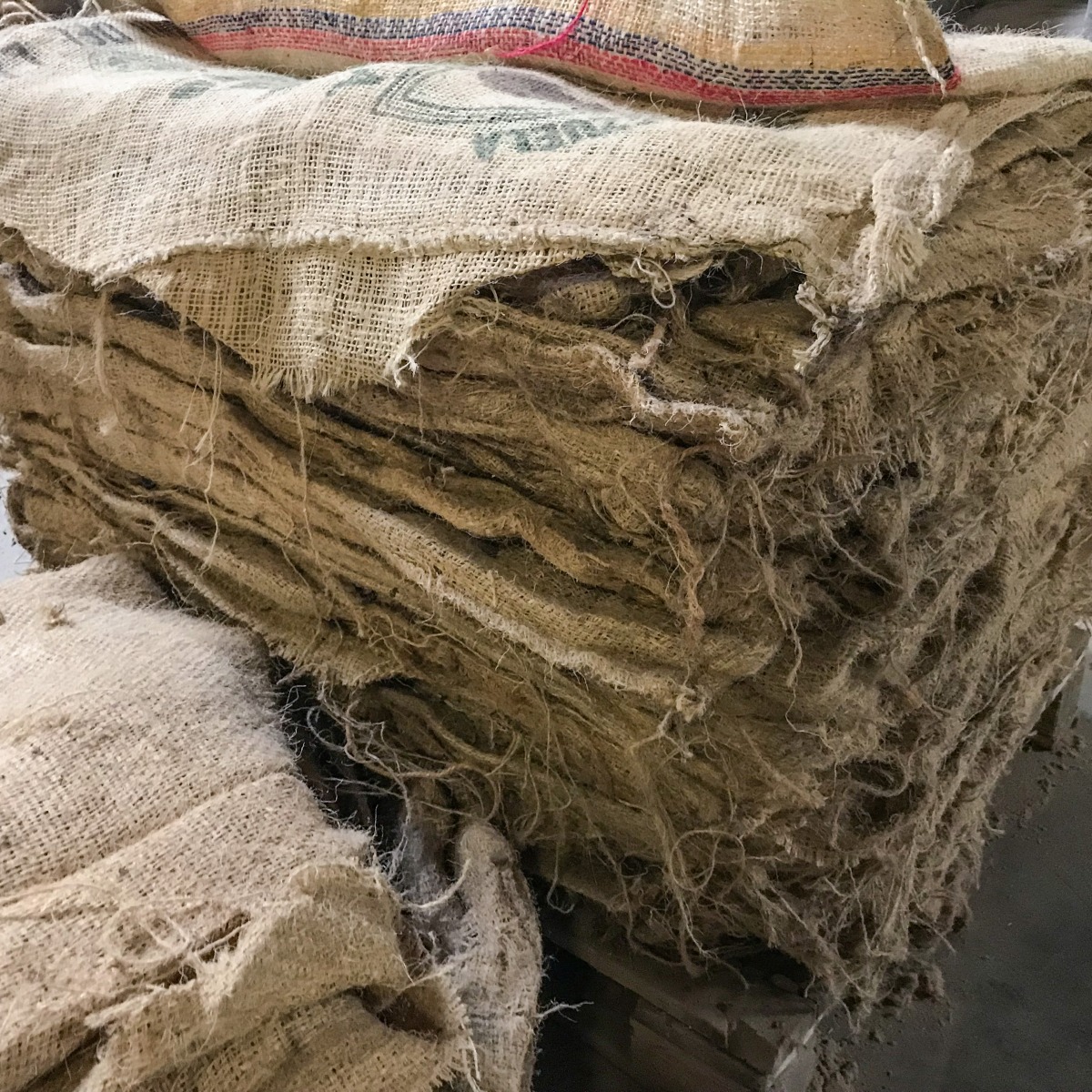 Thermo Natur Thermo Jute


Thermo Natur Thermo Jute
Natural flexible insulation made from Jute fibres
Main purpose
Insulating buildings sustainably with safe, natural and breathable materials. Protects buildings from cold in winter and overheating in summer.
Use it on
Timber frame roofs, walls and floors and as loft insulation installed between ceiling joists in a loft space.
Overview
Thermo Jute is a natural upcycled insulation made from natural jute fibres. Manufactured from discarded cocoa and coffee bean bags and processed with 100% renewable solar energy, Thermo Jute is a unique high-performance insulation. It is ideal for both new-builds and renovations (retrofit). It is totally safe to handle with no special equipment or precautions required, making it an easy and effective DIY product, particularly as a loft insulation.
Where to use it
Thermo Jute can be installed between rafters and joists to insulate roofs, walls and floors. It is suitable for pitched roofs of any angle, flat roofs and internal or external timber frame stud walls. It is also a perfect solution for insulating suspended timber floors.
What it does
In both new build timber frame and existing home refurbishment, Thermo Jute provides a warmer more cost effective building that conserves energy. When cut slightly oversize and squeezed in to place, the flexibility and spring of Thermo Jute allows it to fill the space and stay in-place whatever the angle of wall, ceiling or roof. It provides some of the best summer overheating protection possible due to its high heat storage capacity.
When compared to mineral wool insulation, you would need less than half as much Jute (240mm versus 527mm) to provide the same overheating protection benefit. As a natural non-hazardous material, Thermo Jute is the perfect DIY and self-builder insulation, and is one of the most cost effective natural insulations available.
How it works
Thermo Natur Thermo Jute has extremely high thermal resistance and can absorb and release moisture without affecting thermal performance. Jute fibres readily absorb water vapour, and are hygroscopic which helps regulate and manage humidity to prevent any damaging moisture from being trapped in the insulated space. Thermo Jute is entirely mould resistant having achieved the highest score of "0" (zero mould growth) in EN ISO 846 tests. It therefore creates the safest and healthiest living environment for you and your home.
Its bulk density of between 34-40 kg/m3 means it is flexible and light enough to remain stable wherever it is installed. It won't slump, fall out or lower its thermal performance when installed between vertical timber frame studs or in ceilings. It also offers good sound proofing properties when used in these areas.
Why we love it
Thermo jute is an upcycling success story pioneered by the chocolatiers at Ritter Sport. Since 2009, in partnership with the Ritter family, Thermo Natur have turned the vast quantities of single use cocoa bean sacks into one of the most talked about natural insulation products on the market. The manufacturing process converts the woven fabric of cocoa bean bags into fibres which are then formed into a stable and tear resistant jute matt (also known as a batt). This state-of-the-art process uses 100% renewable solar electricity and is zero carbon.
Thermo Jute has been independently tested, verified and approved with European Technical Approval (ETA-14/0479). It also has natureplus® certification proving its inclusion of the highest natural and safe standards.
Features
High performance natural thermal insulation
Made from upcycled cocoa and coffee bean sacks
Carbon neutral
Mould resistant
All year round cold and heat protection
Insect and rodent proof
Fire resistant
Breathable, odourless and contains no harmful substances.
Benefits
Reduces home energy consumption to reduce heating bills.
The raw material does not promote mould growth.
High "Specific Heat Capacity" which prevents summer overheating but retains heat in winter.
Lasts for decades due to the stable and tear resistant jute fibres.
No nutrients to support rodent or insect life.
Contains fire-retardant and complies with building regulations.
No worry of skin or respiratory irritation during installation. Can easily dispose of offcuts.
Allows moisture to evaporate, reducing the risk of condensation and improving indoor air quality.
Questions
What is the best way to cut Thermo Jute if I need to?
Thermo Jute or other natural fibre insulations can be easily cut with a Jute knife or similar large serrated knife or a manual insulation saw similar to this. It can also be cut with a mechanical saw like this.
Cuts flexible insulation quickly
Minimum effort required
Sharpener included
550mm long
Suspended Timber Floor - Wind & Airtight Sealing
An airtight installation maximises the insulation performance
Best Practice Installation
Maximises airtight adhesive bond of tapes
Provides best and most long-lasting results
Evenly applies pressure to tape and is easy-to-use
Technical Details
Key Technical Data
Ceilings, Interior side of external walls, Internal stud walls, Loft / roof spaces, Suspended timber floors, Walls (timber frame)
Insect / beetle resistant, Rodent resistant
Sound insulation, Thermal bridge prevention, Thermal insulation
Recycled coffee and cocoa bean sacks
Installation Guide
How to Install
The matt of jute insulation can be easily cut with a Jute knife or similar large serrated knife. Simply measure the space between the rafters or studs and cut a piece 2cm larger than you need. The insulation should then be squeezed into place.
375mm wide Thermo Jute 100 can be compressed by up to 10mm without compromising the effectiveness of the insulation.
580mm wide matts can be compressed by up to 30mm.
The friction between the insulation and the studs/rafters plus the spring of the Jute fibres mean the installation will stay in place without slumping or falling out.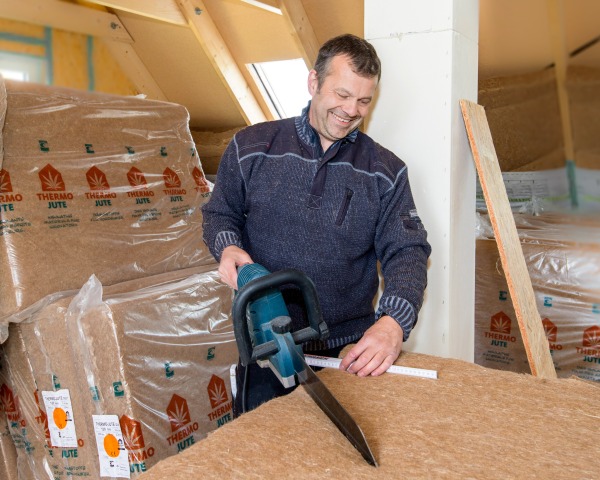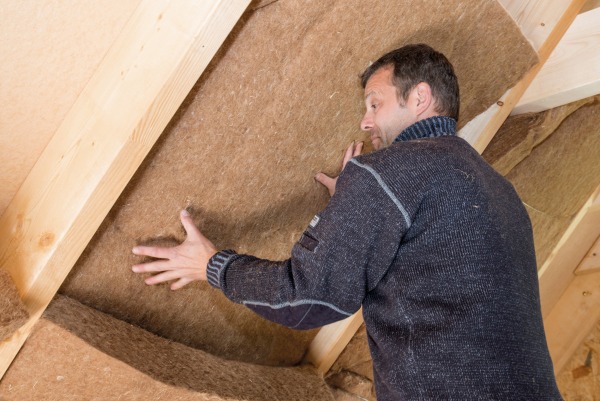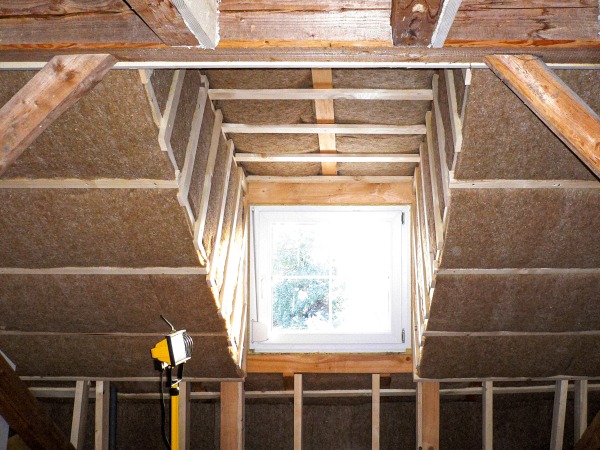 Hints & Tips
Thermo Jute 100 contains natural materials and is 100% safe to use. No dust mask, gloves or protective safety equipment is necessary to handle or install the product. A loft or attic is a dusty place, so we would still recommend wearing a dust mask when working.
Thermo Jute 100 is the perfect insulation for suspended timber floors. Read our blog on how to achieve this.