Diasen Watstop
Main purpose
Waterproof tanking plaster that can be applied by brush, roller or trowel. It can also be used as a vapour barrier on concrete surfaces.
Use it on
Concrete, Cement, Metal, Stone, Plaster, Render, Timber and Tiles.
Overview
Watstop is used to stop rising damp and water infiltration by creating a damp-proof membrane wherever it is applied. The materials used to make Watstop mean it can be applied internally and externally directly onto any kind of surface including those that are wet. It is 100% solvent free and can be diluted with water where necessary.
Where to use it
Diasen Watstop tanking plaster can be applied directly to any kind of wet or dry surface both internally and externally to make it waterproof. It is suitable for use in new-builds and refurbishment (retrofit) projects where the infiltration of rising damp or moisture from walls that are in contact with the ground needs to be controlled.
For optimal performance and longevity of any internal wall insulation system, it is crucial to evaluate the suitability of the wall and rectify any problems before installation begins. Please read our guide: "How to prepare traditional solid walls for IWI Installation" to ensure you achieve the best results.
What it does
Watstop is most commonly used internally on walls and floors, that are affected by rising damp. Due to the materials composition it works as a damp proof membrane, vapour barrier and primer for the wall or floor being treated. Even when applied only a few millimetres thick, Watstop blocks the penetration of moisture into a building.
Watstop provides the perfect waterproofing solution for basements, and underground rooms that have water trying to penetrate the building from the opposite side of the wall (negative hydraulic thrust). This is the kind of water infiltration that can lift paint or other less effective waterproofing treatments off the wall. Watstop can also be applied on the outside of exterior walls to prevent water ingress and contain water externally so it can't enter the building (positive hydraulic thrust).
How it works
Watstop is an epoxy-cement resin which is used against rising damp and water infiltration. It is a three-part epoxy resin which is comprised of an epoxy mortar, catalyst and cement compound. Once mixed, it remains workable for two hours so we recommend you only mix up as much material as you need.
Coverage will depend on the intended use and applied thickness. Used as a vapour barrier the coverage is 0.6kg per m², whereas for a rising damp solution this will be 1.0kg per m² and as an underground waterproofing solution this will be 2.0kg per m².
Why we love it
Thanks to the epoxy resin used, Watstop guarantees its performance even at low thicknesses. Watstop can be applied both internally and externally on floors and walls, on any type of surface wet or dry.
With Watstop's simple application method, either brush, roller or spatula can be used. Depending on the size of the area and thickness being applied; an airless sprayer can be used to cover large areas quickly. Watstop can be applied all year round in temperatures ranging from 5° C to 35° C.
Features
Stops damp, water & salt penetration
Versatile & easy to apply
Waterproof
Solvent free
Available in 2 colours (black or white)
Benefits
On vulnerable walls

above and below ground level, Watstop c

reates a damp-proof tanking layer

to stop water penetration and prevent salt deposits. Resists up to 9.5 ATM of negative pressure (counterthrust).
Can be plastered, painted or tiled over directly.
Can be used as a primer on problematic walls prior to plastering.
No specialised equipment is needed. It can be applied by brush, roller or trowel.
Being solvent free, Watstop avoids the risk of VOCs being emitted.
Questions
There are currently no questions and answers published for this product
Technical Details
Key Technical Data
How to Install
Please ensure the surface being treated is solid, stable and free of grease, silicone or loose material. For easy application and optimised coverage, the surface should ideally be level. If the surface is very uneven it should be leveled with Diathonite Regularisation or with some other suitable lime-based plaster.
Watstop is an epoxy based material that will only remain workable for two hours once mixed. Therefore, we recommend you only mix up as much as you need for each coat being applied.
Apply one coat of Watstop by brush, roller or trowel, taking care that the product penetrates well into the surface and it is completely covered. The area being treated should extend at least 500mm beyond the area that is wet or damp to provide the optimum level of protection.
A second coat should be applied within 24 hours. The next plaster or paint layer to go on top of the Watstop must be applied within 48 hours. After 48 hours, plaster and paint may not stick to the Watstop anymore.
If the next layer of plaster or paint is not applied within 48 hours, an additional thin layer of Watstop (0.3kg per m²) should be applied as primer. Then within 24-48 hours, the next plaster or paint layer can be applied.
Coverage
Waterproof tanking: 2kg per m² to be applied in 1-2 coats. 5kg tub covers 2.5m², 10kg tub covers 5m².
Vapour barrier on concrete: 0.6kg per m². 5kg tub covers 8.3m², 10kg tub covers 16.6m².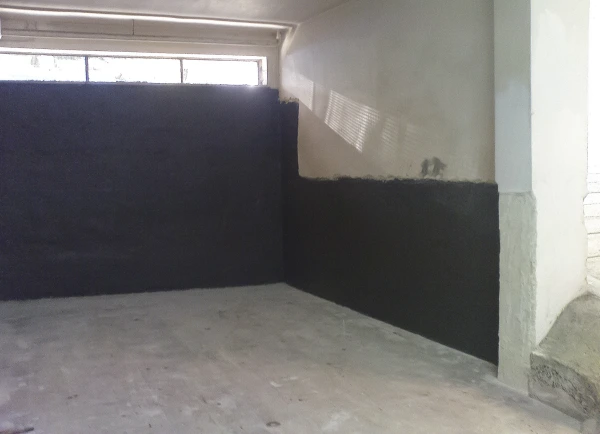 Hints & Tips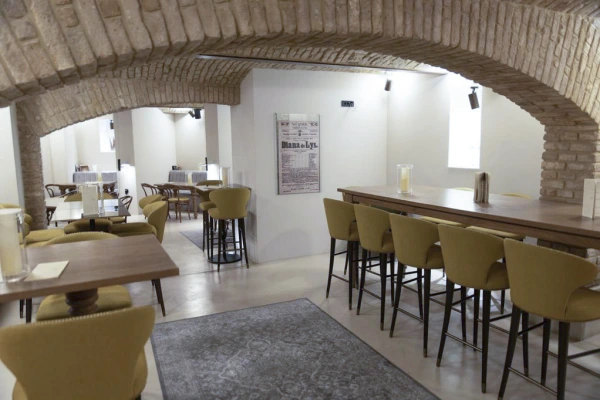 If it starts raining on to externally applied Watstop that hasn't had time to fully dry, carefully inspect the coating to ensure it has not been compromised. If there are any signs of problems or breaks in the coverage, recoat in 24 hours (when it isn't raining).
Watstop is an epoxy based material that will only remain workable for two hours once mixed. Therefore, we recommend you only mix up as much as you need for each coat being applied.
Mix the Watstop with an electric mixer or professional drill mixer.
To apply Watstop with a trowel, add a weight of water equal to 10-20% of the weight of the Watstop being used. If you are using a brush or roller to apply it, the proportion should be 30-40%.
Don't close the lid after mixing; Watstop creates an exothermic reaction after mixing (it releases heat and warms up) so the lid should stay off to avoid any pressure build up in the tub.