Ecological adds Inventer Ventilation to its Building Solutions
Friday 19th November 2021
Ecological Building Systems is delighted to officially announce its exclusive partnership with Inventer GmbH in the supply and distribution of their innovative ventilation systems. The announcement comes on the back of Inventer's success at the Architecture & Building Expo in Dublin, where the IV-14 Zero, an ultra-quiet single room heat recovery ventilation unit, won 'Best Interior Product' in the much-coveted Architect's Choice Awards.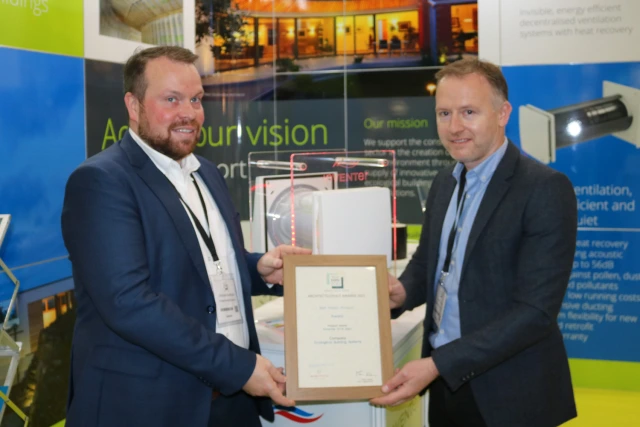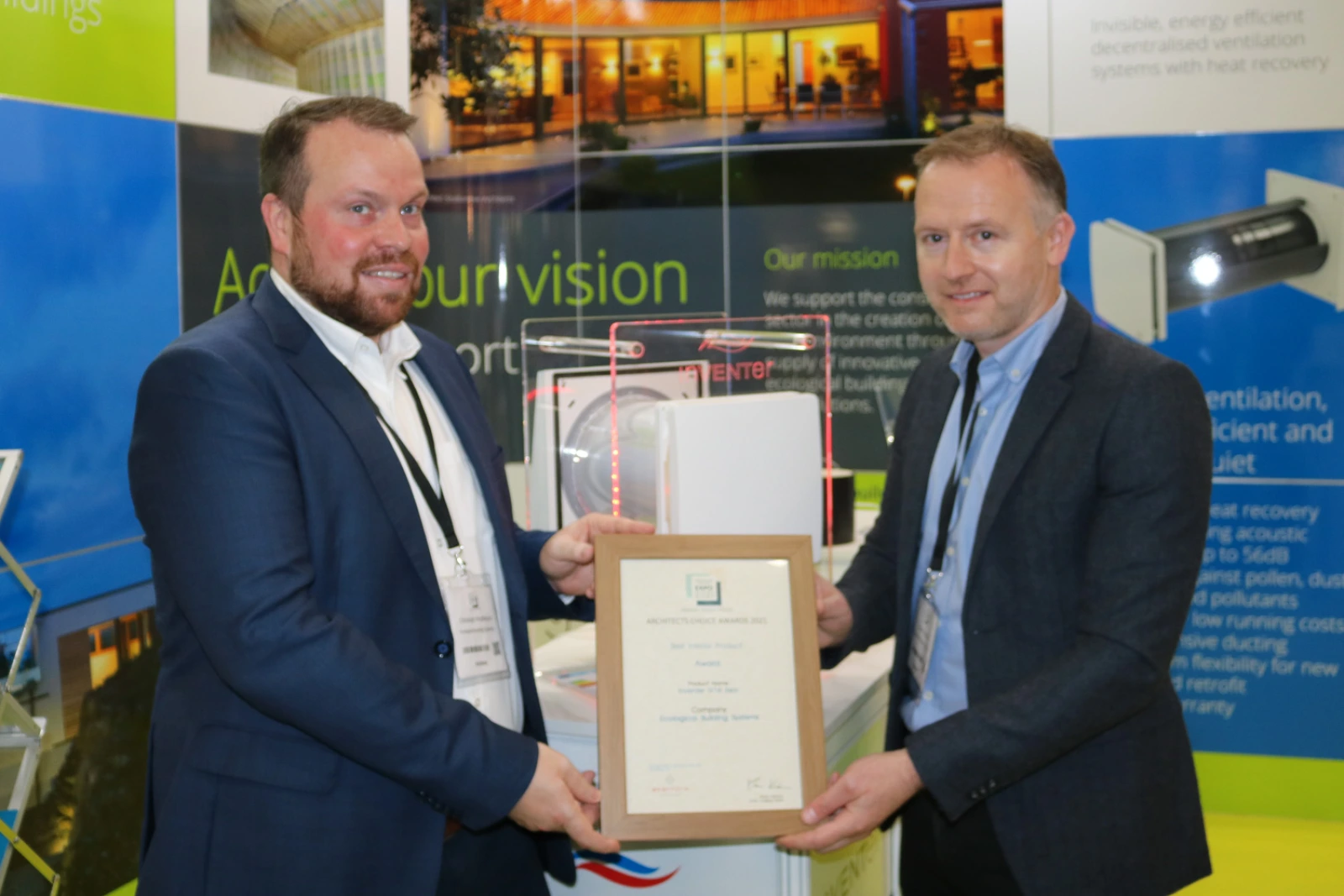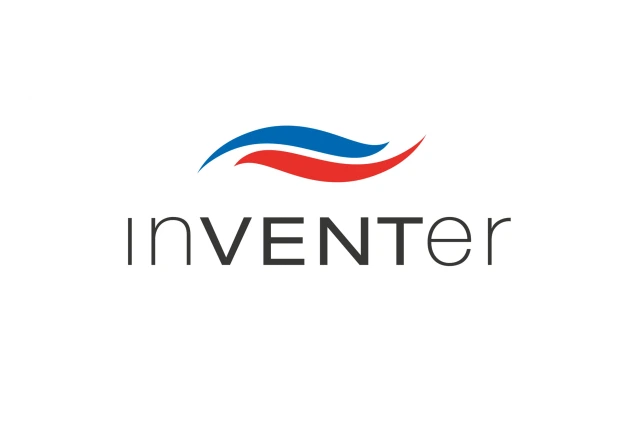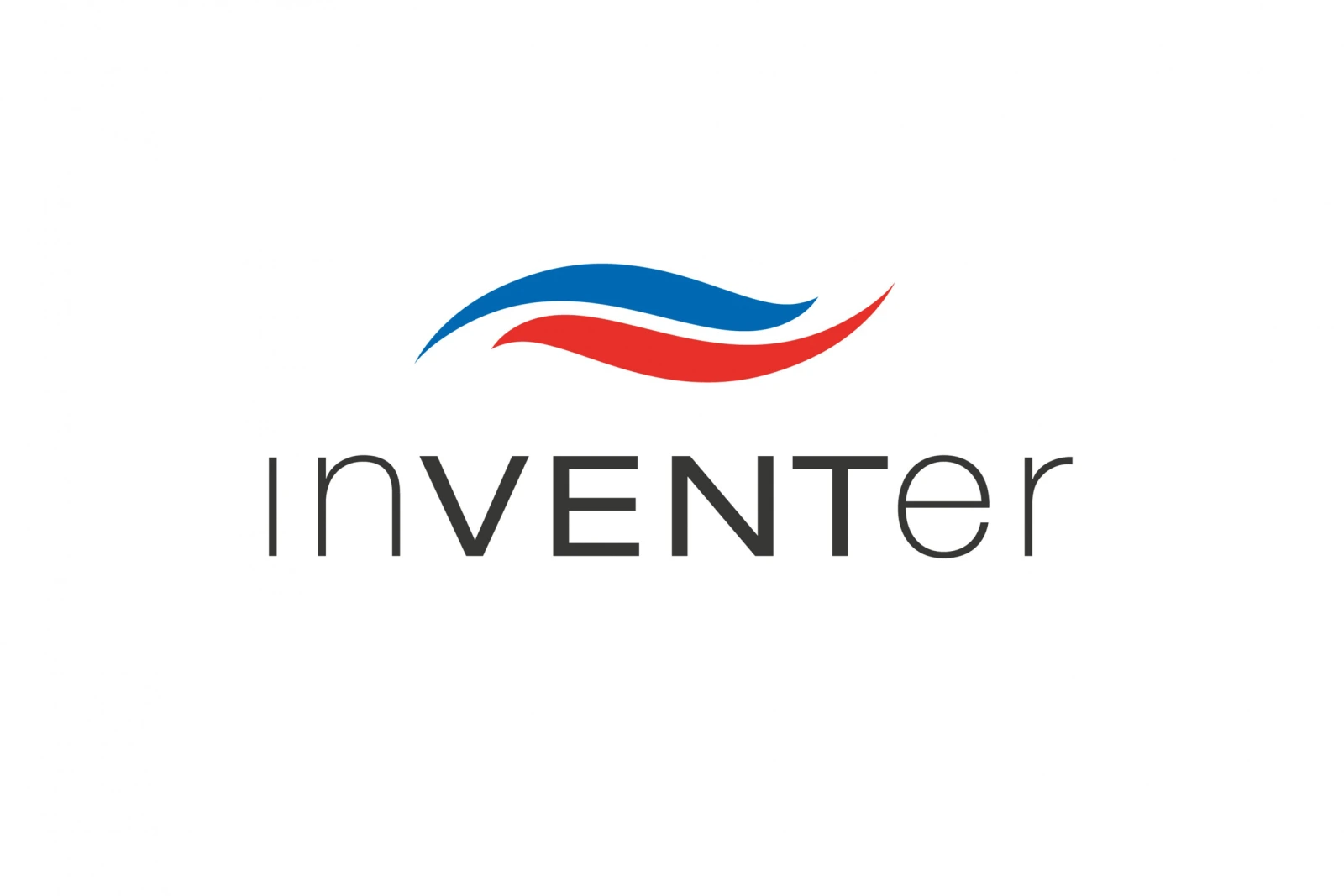 As we are spending more time than ever in our homes there has been a steady increase in awareness of the importance of "building tight and ventilating right". Ventilation has always been key in the technical guidance provided by Ecological Building Systems, and having established Pro Clima airtightness solutions for over 2 decades, adding a ventilation system to its range was a natural next step.
Inventer, based in Germany, has been in operation since 1999 and is a pioneer in the creation of decentralized ventilation systems. The heat recovery core is made of a honeycomb structure which is 80% air and 20% ceramic. Ceramic can accumulate and store heat very easily. This means that a low-energy method of heat recovery can be used to warm the incoming fresh air.
Niall Crosson, Group Technical Manager with Ecological Building Systems comments:
"As a company we have spent many years evaluating the range of ventilation system manufacturers on the market, and we are confident that Inventer offer the same high standard of quality product, backed up with world class technical support with sustainability to the fore"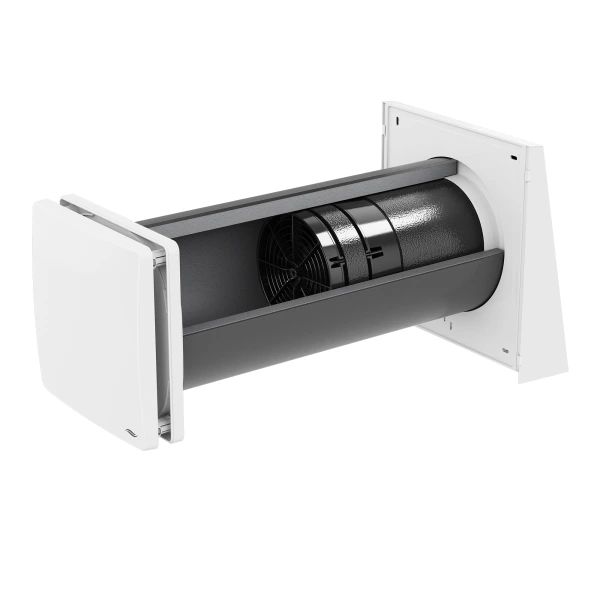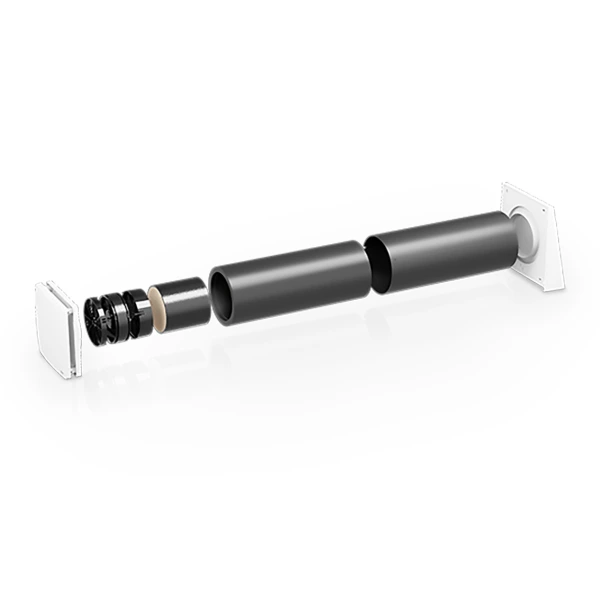 The innovative technology from Inventer includes the Xenion® fan, which helps prevent the passage of external noise, as well as patented sound insulation. The IV-14 Zero runs on a whisper quiet fan of 10-31 dB (A), making it ideal for bedrooms and in areas where noise is a concern. The use of an energy efficient 3W fan also means that both running costs and carbon emissions are reduced, while 87% of heat is recovered from the extracted air.
Ecological Building Systems in-house technical support and design team provide detailed guidance on the correct installation of the ventilation system, ensuring optimum heat recovery efficiency, consistent indoor air quality, and comfort. Members of the Ecological technical team have received advanced training from their German partners at Inventer and completed the 'Part F' ventilation design course, ensuring specifications are compliant with Irish building regulations.
For free design guidance or additional information about the Inventer range of ventilation solutions please contact us.
Blog author
Niall Crosson
Technical Director (BTech, MEngSc, MIEI, CEPHC)
Niall is the Technical Director for Ecological Building Systems and was also the company's first employee. Niall holds a first class honours degree as a Bachelor of Technology and a Masters in Eng.Sc. Niall is a certified Passivhaus Consultant and has provided technical guidance on many award winning low energy projects in Ireland and the UK, and has authored or co-authored several chapters in both the Passivhaus Handbook and the Passivhaus Designers Manual. Niall is also on the board of directors of the Irish Green Building Council and provides guidance on several national standards committees. Along with this, Niall has contributed to several construction publications including The Journal of the RIAI.