How to build your own Eco Home
When beginning a self-build eco-home project, it's important to ensure that you've carried out extensive research and you're prepared before breaking ground. The popularity of self-building could be due to the flexibility and customisable nature of design, allowing self-builders to design homes that meet their needs and help them to live more sustainably, meaning many self-build properties are designed around ecological practices and renewable materials.
The benefits of building an Eco-Home
Building a home that is designed around sustainability and protecting the environment can offer a plethora of benefits:
Reduced impact on the environment – looking at the wider societal implications of building an eco-home means a reduced contribution to pollution, unsustainable construction practices, and reduced emissions. Selecting building methods and materials which have a lower environmental impact reduces embodied carbon emissions which are often underestimated. For example, using more timber and natural insulation such as woodfibre or Jute are effective means of offsetting the significant environmental impact of building.
Reduced energy bills – designing a home to be eco-friendly often means ensuring that it's well-insulated with preferably natural materials, and using renewable energy sources, meaning consumption and therefore bills can be dramatically reduced.
A healthier home – using more sustainable materials in construction often means using more natural building systems, which in turn helps to provide a cleaner, healthier interior climate.
Do your research
Before designing your eco-home, take the time to look at the different possibilities out there. Research the different principles of sustainable building, whether PassivHaus, Holistic design, Earthship biotecture, or any other green construction method.
Doing the research into the benefits of different design methods, as well as looking at homes that have been built using different ecological principles can help you to decide on the style of building that suits your ambitions for your self-build home.
Finding out how the construction methods you're considering impact the end comfort and practicality of your home, as well how they affect budget, build time, and specialist expertise, can help you to be prepared and avoid any nasty surprises further down the line.
Designing your eco-home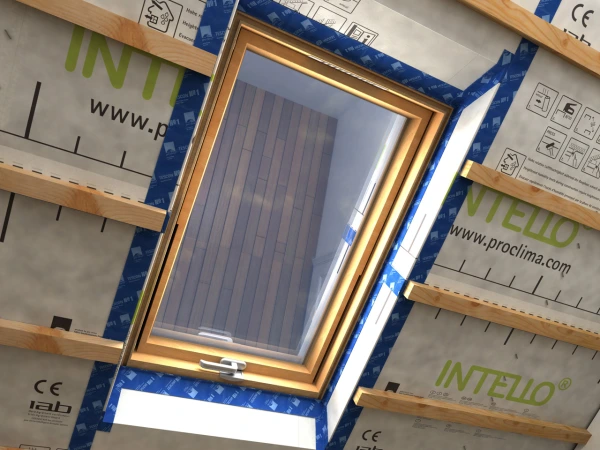 Whether you're choosing to customise an existing design, working with an architect, or designing your home yourself from scratch, it's important to consider various elements that will impact the comfort, ecological credentials, and practicality of your home.
Reasoning - Think about why you want to build your own home and what you want to achieve. What eco elements are important to you and how will they impact your lifestyle?
Energy usage – how will your home function underneath the bonnet? Think about insulation, airtightness, ventilation, heating, preventing overheating, electricity, water usage, sewerage… all the things your home will need in order to be practical and comfortable.
Layout and Style - Also think about the style of house you're comfortable in: this is going to be your home so think carefully about layout, size, positioning/location, light, acoustics, what outdoor spaces you want, and facilities (e.g. en-suites, utility rooms, parking etc).
Aesthetics – There's no point going to the expense and effort of building your own home if you don't love the end result. Think carefully about the home you see yourself living in and what it looks like both internally and externally.
Choose your partners
Working with the right team of people is vital to ensure the end result resembles what you originally dreamed.
Vision - Look for architects, designers, contractors, suppliers, and project managers who share your vision on the project and take the time to explain your reasoning behind the project and what is important for you. Finding a team who understand the project can make the whole process run more smoothly.
Trust – This is vital – make sure you've done your research on the people you're working with, and gather testimonials from previous clients to ensure you can trust your team to do the best job possible. It's essential to ensure your contractors and builders have proven experience with the systems and style of construction you have designed.
Attitude – building a house from scratch can take time, and you may be working with these people for an extended period. It's important to make sure you can see yourself working well with the partners you choose, and who have a good attitude towards the project.
Choose your materials
Using your design and the research undertaken, it's important to make sure that the materials you use for the construction of your eco-home are suitable.
Performance – in order to build a home that will stand the test of time and deliver the environmental and sustainable benefits that you want, it's vital to buy materials that are proven to perform. Look at the credentials of the material, certification, whether it's won any awards, and compare its statistics and performance data with similar products.
Supplier – Where you're sourcing your materials is also important. You need to be able to trust your supplier, access support and advice on installation and performance, and consider the transport distance for materials to be delivered.
Be thorough – Being fastidious with your building materials not only applies to structural materials and insulation, but also roofing materials, windows, doors, wastewater systems, heating systems, ventilation and design elements like paint, and flooring.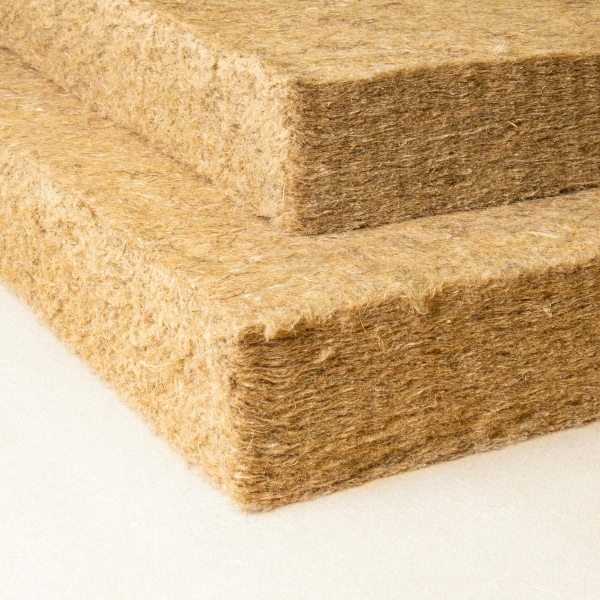 Budget
It's essential to be on top of your budget. Try to ensure that all your funding is in place before starting any major works to ensure that the construction does not have to be abandoned part-way through while funding is sourced.
It's also vital to ensure you build a healthy contingency into your budget to cover any unexpected costs, and always be prepared for your final project to come in over budget.
Remember - Preparation is Key!
However large or small your sustainable construction project is, it's important to ensure you've done your research and planned for all conceivable eventualities. Going into your project well-informed and with a team of like-minded people around you will pay dividends in the long-run.
Building your own eco-home? Brush up on your sustainable building knowledge with our training courses, or take a look at our range of sustainable building systems and materials.