Why is it important to use a natural paint in a kid's bedroom?
Friday 9th July 2021
In my line of work, it's important that I know the difference between a true natural paint and a conventional chemical, plastic paint. Knowing this, and as a parent, I would absolutely not use anything but a natural paint for my child's bedroom.
The home is where we spend a large amount of our time, and the bedroom or nursery in particular is where kids spend the majority of their hours, whether it's sleeping at night, or naps during the day. As parents, we all want the best for our little ones, and we want to know that the air they are breathing is as clean, healthy, and as free from toxins as possible.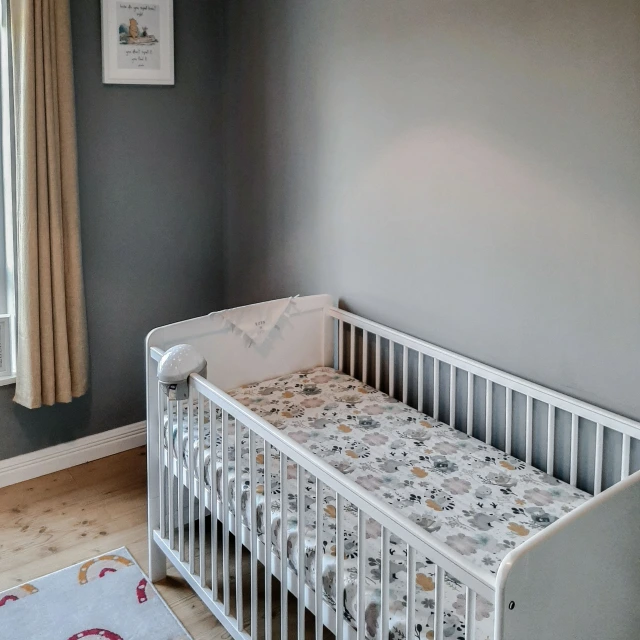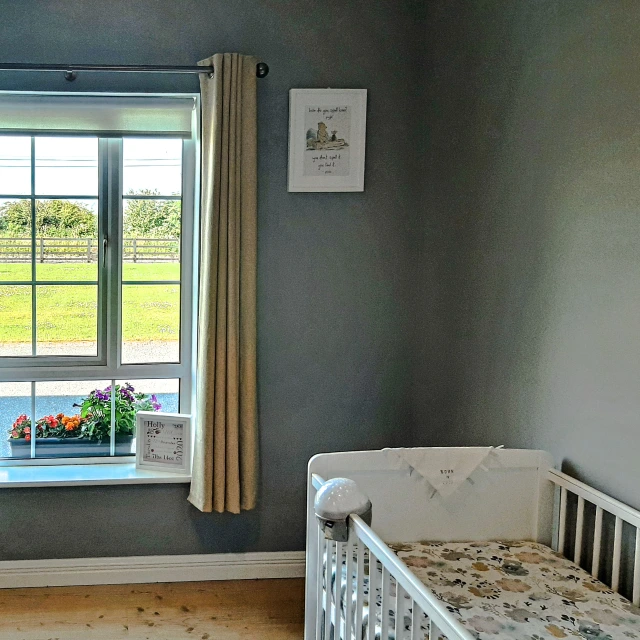 How does paint affect air quality?
As many parents do, when my wife and I found out that we were expecting our first child, we began planning to convert our spare bedroom into a nursery. As part of our planning, we needed to consider what paint to use on the walls and ceiling. As this accounts of the largest surface area in the room, it was important that we knew what effect our paint choices would have on our child.
Conventional paints can contain volatile organic compounds, commonly knowns as VOCs. VOCs have been known to aggravate or cause respiratory illnesses such as asthma, and the rise in conditions caused by allergies such as asthma and eczema may be largely attributed to the use of petrochemical products (found in conventional paints). And these conditions are relatively widespread: in Ireland 1 in 5 children experience asthma at some stage. These VOCs are not only released when the paint is being applied and drying but continue to be released months to years after application, so choosing a paint product that is free from VOCs is important for the future health of your child.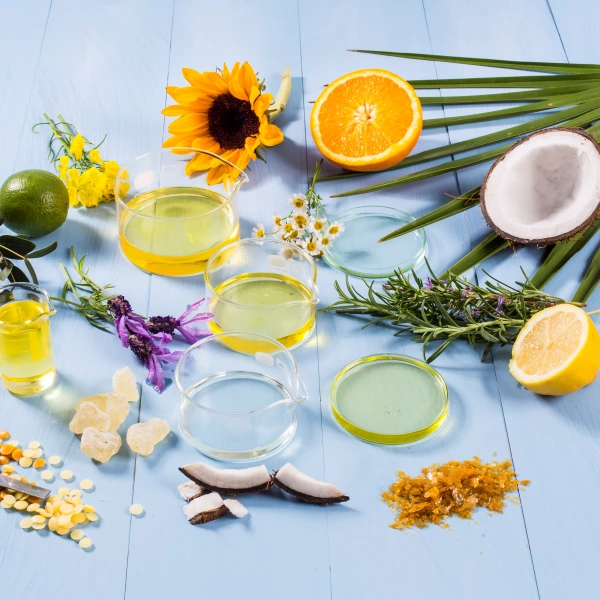 What makes a paint natural?
Natural paints contain all-natural ingredients, without harmful chemicals or additives.
It is worth highlighting here that just because a paint is water based does not make it eco-friendly or healthy. Water based paint can still contain harmful VOCs, additives, or plastics, and it can be misleading when a paint brand describes their product as eco-friendly when harmful additives are present.
When picking your paint, my recommendation is look for the list of ingredients. No ingredients? Then ask yourself why has the paint manufacturer decided not to display their ingredients? It's a tell-tale sign that can help you to select a natural, healthy paint. For instance, Auro Natural Paint, the market leader in real eco-friendly paint, ensures that their ingredients are very clear - they are displayed on the tin, on the data sheet, and on the website, showing that their products are healthy and ecologically sound.
Choosing a colour
Thankfully, with natural paints, there are just as many colours and shades available as with conventional paints, so the hardest part was not finding the colour we wanted, but picking one from Auro's extensive range.
Did we find out the gender? Pink or Blue? We left it as a surprise, and choose a neutral shade of Grey for our nursery (when I say we – I mean my wife picked a grey – and I applied it!)
Auro can boast having the largest selection of ready mixed colours using natural earth and mineral pigments in Ireland. With approximately 800 colours to choose from there is a colour to suit everyone's needs and every room. Colour accuracy is guaranteed every time as Auro have developed natural pigments which are used in conjunction with an automated tinting machine. 100ml samples are available which is great to be able to try out. These are all packaged plastic free and delivered to your door.
Interestingly Prince Harry and Meghan Markle chose Auro Paint when they were expecting their new arrival; they obviously researched what is the best for their new royal.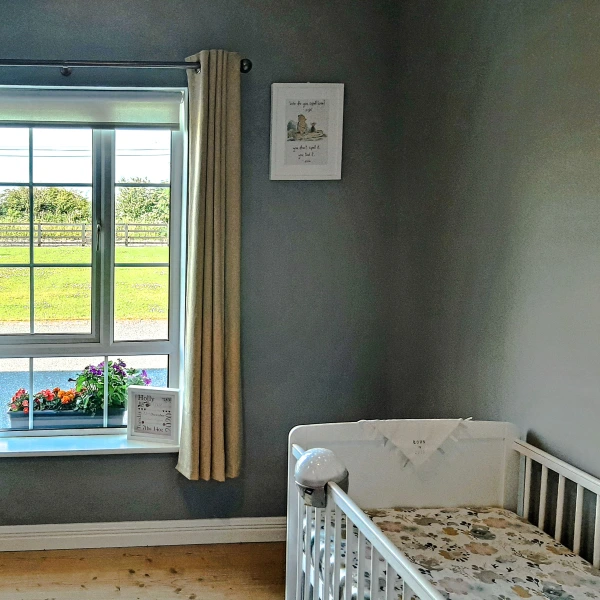 It is time to do what's best for the little ones in our lives; choose a natural paint which is free from harmful ingredients. To make sure your child's room is a safe and healthy place to sleep and play, take a look at our full range of Auro paints, and choose from over 800 colours.
Blog author
Paul Mcgovern
Technical Sales
Paul is responsible for the Auro natural paints department and has over a decade of expertise in the industry. Paul graduated from Athlone I.T with a BA in Management and previously worked in the paint sector for over 7 years in both Sales and Management, he has brought a great wealth of knowledge and experience with him when he arrived at Ecological in 2017. As the paint sector is rapidly evolving, Paul is at the forefront with regard to training, insights and awareness of sustainable products.