Diasen Aquabond Primer
Main purpose
Priming smooth surfaces so Diathonite plasters can be applied and achieve optimum adhesion.
Use it on
Smooth plasters and mortars (cement or lime-based), timber, glass, stone, metal, polystyrene or cork insulating panels, plasterboard, unglazed tiled surfaces, slate and bituminous membranes.
Overview
Aquabond is a water-based breathable primer with added aggregate granules. It can be used on all types of building surfaces to provide excellent adhesion of Diasen plasters. It is a ready-mixed liquid and is easy to apply in one coat by brush, roll or airless spray. It comes in 5kg and 20kg buckets and is light green colour.
Where to use it
Aquabond plaster primer can be used on all types of building surfaces e.g. smooth plasters and mortars, cementitious or lime-based, timber, glass, stone, metal substrates, polystyrene and cork insulating panels, plasterboard, tiled surfaces (unglazed), slated or bituminous membranes. It can be used internally and externally.
Aquabond may also be used on painted surfaces if the next coat will be a normal thickness paint (i.e. not a thick textured coating).
What it does
Diasen Aquabond is an adhesive primer with added aggregate granules. It can be used as a component of the Diathonite system to ensure adhesion of Diathonite over smooth surfaces. When Aquabond dries, it provides a semi-smooth (gritty) surface.
How it works
The aggregates act as a bonding agent in order to provide excellent adhesion between the surface being primed and the covering material. It provides an excellent key for all Diasen plasters.
Aquabond is a liquid material of a light green colour. It is easily diluted with clean water (typically 5% added water) and can be applied by brush or roll in one coat. Drying time is 30 mins at 20°C and 40% relative humidity. More coats can be applied, if necessary, once the first coat is dry.
It has low vapour resistance and retains the breathability of the wall. It is water based and in combination with Diathonite plasters it provides a suitable system for new-builds and retrofits, including Heritage and Listed buildings.
Why we love it
It is a water-based natural material, is solvent free and non-toxic. It dries quickly so the application of the next material is not delayed.
Features
Ready mixed liquid
High vapour permeability
Natural materials
Non-flammable
Benefits
Easily applied in one coat with a brush, roller or airless sprayer and dries quickly.
Keeps the wall 'breathable.'
Non-toxic and solvent free, suitable for use in low-impact, environmental projects.
Does not burn or emit smoke.
Questions
There are currently no questions and answers published for this product
Technical Details
Key Technical Data
How to install
The surface being primed must be stable and clean. Dilute with approximately 5% water. The amount of water mentioned on the packaging is indicative. With different amounts of water, the viscosity can be adjusted to suit the specific application. Never add anti-frost products, cement or aggregates. The product comes in buckets of 5kg (covering approximately 20m2) and 20kg (covering approximately 80m2) depending on the absorbency of the surface.
Apply Aquabond in one (or two) coats by brush, roll or airless spray, making sure the surface is fully covered. At 20°C and 40% relative humidity, the product dries in 30 minutes. Drying time may be significantly different in different environmental conditions.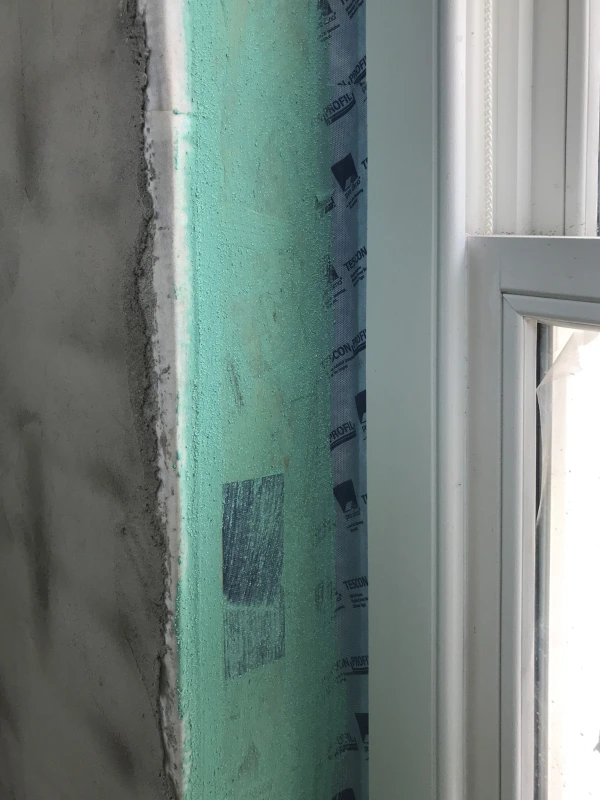 Hints and Tips
Do not wet the primed surface before the application of plaster. If the surface gets wet (e.g. rain) before it is fully dried, check the surface prior to the plaster application for any areas that are not adequately covered with Aquabond. If there are any doubts, apply one more coat.
Once Aquabond is dry, the next material must be applied within 30 days.