Diasen Diathonite Acoustix
Main purpose
Noise reduction and sound absorption with additional moisture regulation and thermal benefits.
Use it on
Brick, any type of plaster, concrete, stone, masonry or wood onto external or internal walls, party walls, partition walls and ceilings.
Overview
Diathonite Acoustix is a sound absorbing and insulating plaster, formulated with cork, clay, diatomaceous earth and natural hydraulic lime. It is a biologically pure and environmentally sound plaster used for improving the acoustic performance of building facades and external or internal walls. It can be used to create sound-absorbing acoustic coverings that preventing echo and reduce sound reverberation from hard surfaces.
Where to use it
Diasen's Diathonite Acoustix can be used on practically any surface internally or externally whether to prevent noise transfer between rooms or to reduce external noise nuisance from getting inside, it is a highly versatile product.
All surfaces made from brick, masonry, stone, rough concrete, old plaster and untreated wood can have Acoustix applied. Smooth concrete and smooth plaster will need Aquabond primer applied first. You may score the surface of smooth plaster instead of using a primer if you prefer.
An adhesion test is recommended for old plasters or treated wood and treated wooden panels before commencing work. If adhesion is poor, Aquabond primer can be used.
It has been used on concrete barriers of large motorways in Bologna, auditoriums and libraries in Milan Universities and at Brú Na Bóinne visitors centre at the UNESCO world heritage site in Co. Meath Ireland.
What it does & How it works
In addition to its acoustic insulation and sound absorption properties, Diathonite Acoustix has good thermal insulation characteristics and high dehumidifying capacity. This can help the building owner/occupier reduce energy bills and avoid condensation and mould growth problems. These benefits and high levels of performance ensure great value for money.
The unique natural ingredients within Diathonite Acoustix means that when mixed with water it can be applied directly onto surfaces resulting in a joint/gap free sound insulating barrier that performs excellently even at low thicknesses. It stops reverberation of noise and echo and absorbs up to 70% of the sound waves impacting it.
Why we love it
This plaster is made from completely natural materials like Cork, Diatomaceous earth and hydraulic lime binders. For environmentally conscious consumers, this is a great choice. Diathonite Acoustix is completely non-toxic and an Environmental Product Declaration is available. Choosing this plaster can contribute toward up to 43 LEED credits (Leadership in Energy and Environmental Design) which is an environmental certification standard for buildings. With the primary function of the plaster being to reduce noise, it also benefits users looking to reduce energy bills and control moisture within their homes and buildings. This is due to the good thermal insulation characteristics and high dehumidifying capacity of all its materials.
Diathonite Acoustix can be applied by hand or optimally by a plaster machine over most even or irregular background surfaces. It's very easy to follow contours or straighten to right angles and its application will be a similar to that of standard commonly used plasters. Diathonite Acoustix can be applied to walls and ceilings of any kind of shape. The application requires no specialised manpower, no grids, fixing plugs or glue. The final result is an elegant, continuous and seamless surface.
Features
A natural acoustic solution
Thermal benefits
Copes with undulations and design features
Fire resistant
Natural and environment friendly solution
A host of different applications
Benefits
The unique natural ingredients result in a sound insulating barrier that performs excellently even at low thicknesses.
Combines the benefits of thermal insulation with sound insulation, helping to improve the comfort of the building.
Ideal for round, curved or complex geometric structures.
With the best fire resistance class A1, it does not burn or emit smoke.
Natural and stable material offers a life-long solution for acoustic and thermal benefits.
Its ability to absorb humidity offers an ideal solution for wet areas, such as swimming pools, SPAs and gyms.
Questions
There are currently no questions and answers published for this product
Technical Details
Key Technical Data
How to Install
https://www.youtube.com/embed/PwTWv0rKhDk?rel=0 Application by hand:
If no primer is being used, the surface must always be wetted before applying the Acoustix plaster especially in the summer or if the wall is exposed to the sun.
The first layer should be applied by trowel to a depth of 15mm. Subsequent coats can be applied when the plaster appears dryer and has lightened in colour after about 12-24 hours. When building up the thickness with multiple layers, each layer cannot be more than 25mm thick. If the total thickness will exceed 60mm, Polites 140 Reinforcing Mesh should be installed once half the thickness is applied.
When smoothing, do not push or compact the plaster. You must use a straight edge to level and smooth it. This preserves the porosity and optimises its acoustic and thermal performance.
For ceiling applications application by plastering machine is essential. Hand application to ceilings is not recommended.
Application by machine
Please see the datasheet for guidelines on spray application by plastering machine.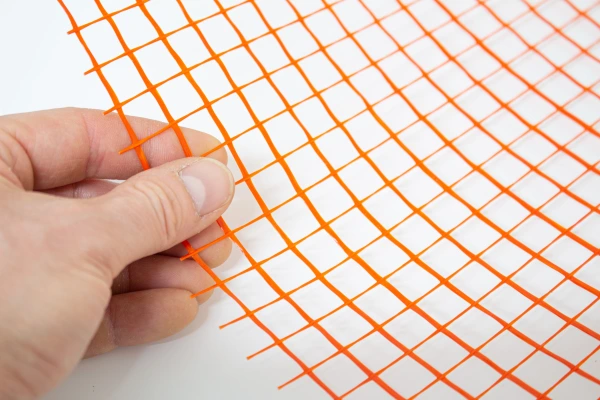 Hints and Tips
All application/yield figures quoted are based on application to a smooth level surface.
Follow the recommended guidance given on the Technical Data Sheet and for large projects its best to contact a trained applicator who can machine apply the plaster. This will ensure a more consistent plaster application in a more efficient manner.