Pro Clima Kaflex Post
Main purpose
Creates a permanent airtight seal around cables and pipes so that they can safely penetrate a building's airtight layer.
Use it on
Internal or external roofs, walls and floors on pipes and cables (upto 20mm diameter) when you don't have access to a disconnected end of the pipe/cable. I.e. where you can't slide a Kaflex or Roflex grommet onto the end of a pipe/cable during construction.
The grommet will stick to any pipe/cable, wind or airtight membrane, smooth timber, planed or painted timber, wood-based panel or board, concrete, metal and plastic.
Overview
Proclima Kaflex Post is an airtight pipe and cable sealing grommet for sealing around pipes and cables of upto 20mm diameter. It is made from Tescon Vana tape that has been 3rd party tested and proved to remain airtight for at least 100 years. Kaflex Post is especially useful during refurbishment (retrofit) projects where you are installing new airtightness membranes to a floor, wall or loft and the existing pipes and cables (that can't be moved easily) will penetrate the membranes and need sealing in-place.
Where to use it
Pro Clima Kaflex Post can be used on any pipe, cable or conduit of up to 20mm diameter. It will permanently stick to all Pro Clima airtight and windtight membranes, wood-based panel/board like OSB, plywood or MDF, smooth planed or painted timber, metal or plastic.
What it does
Kaflex Post is a patch of Tescon Vana airtight tape that can be wrapped around pipes and cables to easily seal them airtight to internal or external airtight and windtight membranes.
How it works
There is a slit along one side of the Kaflex Post so it can be positioned around a pipe or cable without needing access to either end. This is different to Pro Clima's Kaflex Mono, Kaflex Duo and Kaflex Multi or Roflex grommets that all require you to insert a disconnected end of the pipe or cable through a circular hole in the middle of the grommet to complete the installation.
Why we love it
Kaflex Post is perfect for retrofit projects where tricky airtightness details occur and when the existing pipes and cables in a building need sealing airtight but they cannot be moved or disconnected easily.
Features
Perfect for retrofits
Quick professional or DIY solution
Seals pipes and cables of upto 20mm diameter
Use internally or externally
Benefits
Saves time and makes sealing penetrations really easy
Wraps around pre-installed pipes and cables to seal them airtight
Access to a disconnected end of the pipe/cable is not required
Avoids the use of poor sealing alternatives like expanding foam or silicone that do not remain airtight over time.
Questions
There are currently no questions and answers published for this product
Technical Details
Key Technical Data
Installation Guide
Surfaces where the Kaflex Post will be stuck must be stable, dry and free of dust, silicone and grease. Use a brush, vacuum cleaner or damp cloth if required to prepare the surfaces. If the grommet will be stuck to rough timber or masonry, use Tescon Sprimer to prime the surface and obtain maximum adhesion.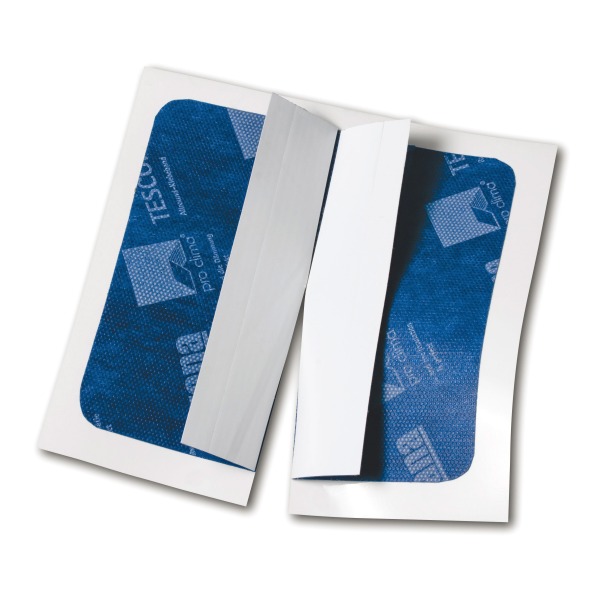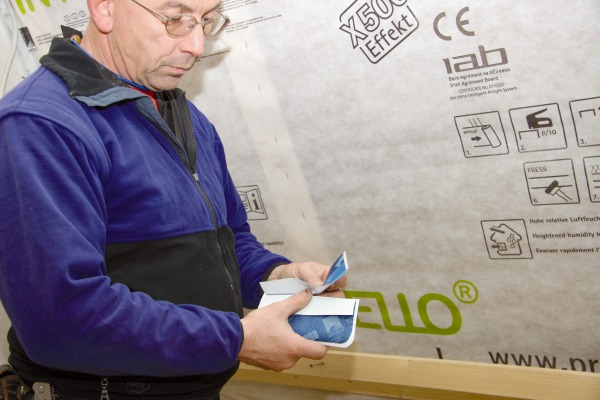 Kaflex post has a slit and opening in the centre for the pipe or cable to be located. Gently pull the grommet apart at the slit.
Guide the pipe or cable into the centre of the grommet through the slit.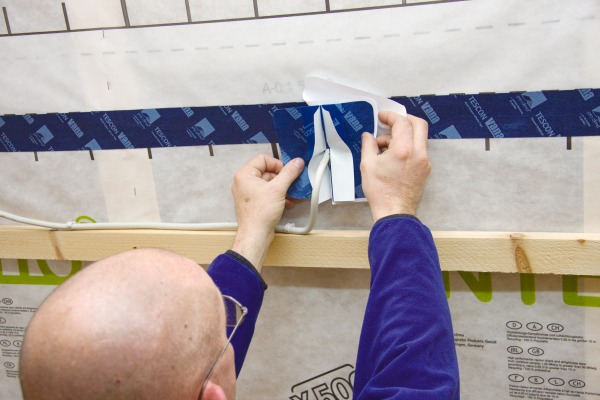 Gradually remove the release paper on the back of the grommet. Guide the grommet down the cable/pipe onto the surface and stick it in place all the way around. Press the grommet firmly to the surface with a Pressfix Tool.
Once the main part f the grommet is stuck to the surface, remove the release paper from the folded strips.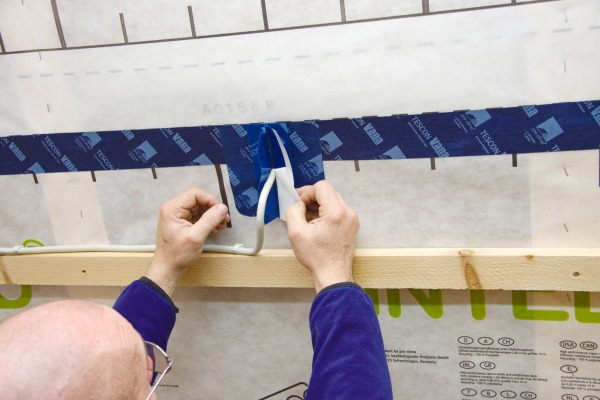 Note: once the folded flaps are stuck to the pipe/cable, you will not be able to reposition or move the cable. Ensure the pipe/cable is in the correct position before completing the installation of the grommet.
Push the folded flaps together firmly with no wrinkles. Press into the corners tightly around the pipe/cable to ensure a good airtight seal.