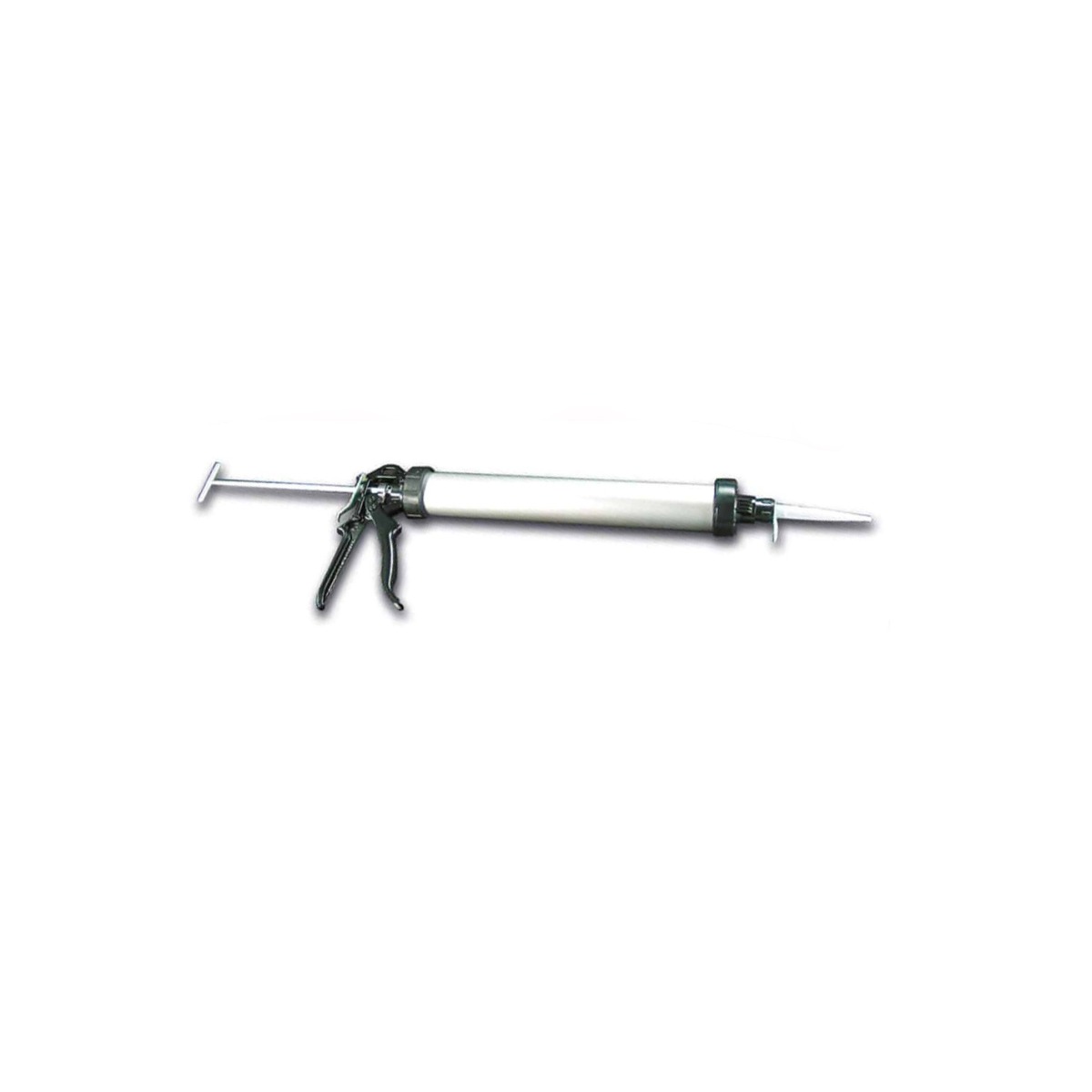 Pro Clima Orcon F Extrusion Gun
Main purpose
For the swift application of larger capacity foil cartridges to reduce plastic waste on site caused by using smaller 310ml extrusion gun cartridges.
Use it on
Orcon F 600ml foil tube cartridges or other 600ml sealant / caulking cartridges.
Overview
The Pro Clima Profi Extrusion gun is a simple, easy to use tool for the application of Orcon F and other sealants and caulking supplied in 600ml foil cartridges. Using 600ml foil cartridges reduces the amount of packaging and plastic waste on site when compared to the use of standard plastic 310ml cartridge tubes.
Where to use it
The Pro Clima Profi 600ml Extrusion gun can be used for the application of Orcon F from 600ml foil cartridge. It can also be used with other sealants, caulking and mastics supplied in 600ml foil cartridges.
What it does
Allows easy application of Orcon F, mastics and glues for sealing gaps and applying silicone beading etc. Empty foil cartridges produce much less plastic waste on site than smaller 310ml plastic cartridges.
Why we love it
The adjustable design of this extrusion gun allows for anyone to use it easily; it can be setup for different sized hands for better comfort and ease of use. The high-quality manufacturing and impact resistant materials ensure the risk of damage on site is minimised.
How it works
Simply withdraw the plunger all the way back, unscrew the end of the gun and insert an opened foil cartridge. It is then ready to use.
Features
Adjustable design
Poly-carbonate cylinder
Automatic disengage feature
Benefits
Larger 600ml cartridges reduce plastic waste on site.
May be adjusted to suit different hand sizes and the angle of application.
Impact resistant ensures durability on site.
Automatically disengages to reduce risk of the materials being wasted.
Questions
There are currently no questions and answers published for this product
Technical Details
Key Technical Data