Pro Clima Tescon Primer RP
Main purpose
To ensure airtight tapes have a robust and permanent bond on almost any surface.
Use it on
Brick, block, concrete, plaster, smooth timber and wood fibre insulation boards.
Overview
Tescon Primer RP is a solvent free, ultra-low VOC primer for priming surfaces before using airtight tapes. It stabilises and prepares absorbent surfaces, masonry, dust producing surfaces, fibrous surfaces or any surface that can separate (come away/break) when forces are applied to the bond. On all the surfaces commonly found on a building site, Tescon Primer RP makes sure the adhesion of the tape will be successful.
Where to use it
Tescon Primer RP can be used on wood fibre insulation boards, smooth timber, concrete, plaster, block and brick.
What it does
This airtight tape surface primer can be used in new builds or refurbishment projects (retrofits) to prepare surfaces for the effective application of airtight tapes and airtight adhesives.
Tapes can be used over the primed area immediately. There is no need to wait for it to dry. When wet, Tescon Primer RP is a white milky colour. When it is fully dried, it is transparent.
Why we love it
Pro Clima Tescon Primer RP can be easily applied with a brush or roller and tape can be immediately applied (before it dries).
It is also easy to achieve a precise application, exactly where you need it, when using a brush or roller.
Tescon RP Primer comes in a 1 Litre squeezable bottle, that keeps the primer clean and dust free prior to use, or a 2.5 Litre tin. The larger tin is more economic for use on larger areas; just make sure to replace the lid and avoid contamination of the primer with onsite dust or debris (while the lid is off).
System warranty
Pro Clima provide a limited system warranty, backed-up with public liability insurance, for all airtightness system, roof and wall sealing system and construction products that they supply. A 10-year warranty is provided for these products when correctly installed in combination with approved thermal insulation materials and other Pro Clima system products. When correctly installed in combination with other manufacturers' products (not made by Pro Clima), a 6-year warranty is provided.
Features
Versatile
Easy and fast application
Solvent free
Benefits
Can be simply brushed/rolled onto the required surface and adhesive tapes can be applied directly to the damp primer on an absorbent surface
Solvent free primer with no off-gassing or VOCs prevent irritation & health concerns in the home
Can be used internally or externally and is suitable with all Pro Clima tapes
Questions
There are currently no questions and answers published for this product
Technical Details
Key Technical Data
How to Install
Prepare the surface by brushing off or wiping down if necessary, this will ensure any debris or contaminants present will not affect the performance of Tescon Primer RP.
Shake the bottle or stir the tin well before use. If you are using the 1 litre squeezable bottle, you can apply the primer directly to the surface then spread it out with a brush. Otherwise just paint it on to the surface and then apply the tape. You don't need to wait for it to dry.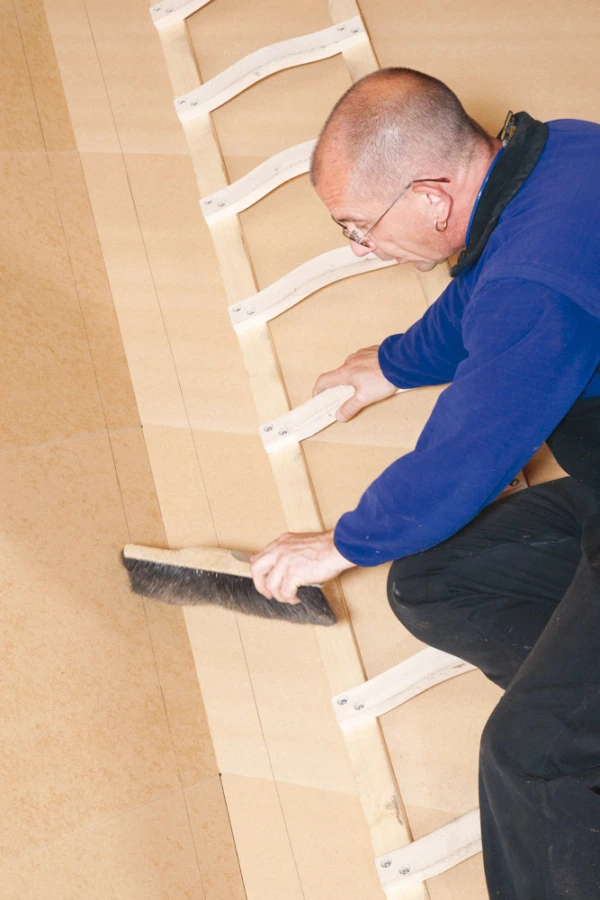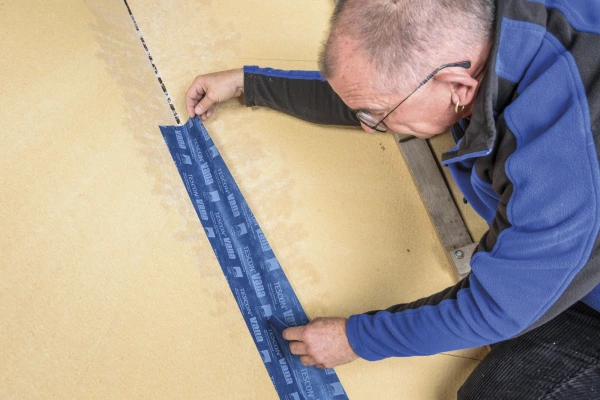 Tescon Primer RP must be applied to wood fibreboard before sealing with Tescon Vana.
Hints & Tips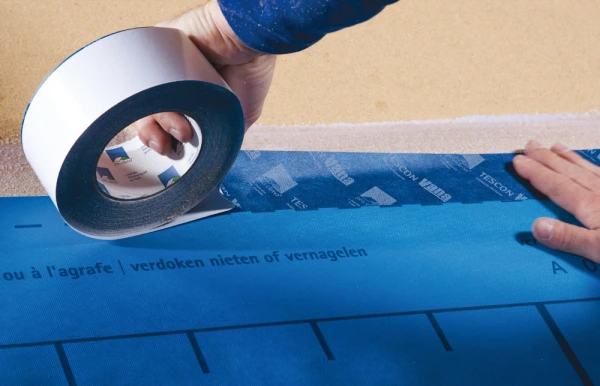 Frozen or water-soaked surfaces are unsuitable. Ensure the surface is dry and unfrozen before applying the primer. Once fully dry, the primer and tape bond will be at maximum strength. Wet primer will have a white milky colour and it must be protected from rain until fully dry. Tescon Primer RP will become transparent once it is dry.
Applying Tescon Primer RP
https://www.youtube.com/embed/d-KKolfC7lo