Pro Clima Tescon Sprimer
Main purpose
To ensure airtight tapes have a robust and permanent bond on almost any surface.
Use it on
Brick, block, concrete, plaster, smooth timber and wood fibre insulation boards.
Overview
Pro Clima Tescon Sprimer is a spray-on primer used before applying airtight tapes. It prepares and stabilises absorbent surfaces, masonry, dust producing surfaces, fibrous surfaces or any surface that may separate (come away/break) when forces are exerted on the bond. It ensures the adhesion of tapes is successful on all the surfaces commonly found on a building site.
Where to use it
Tescon Sprimer can be used on wood fibre insulation boards, smooth timber, concrete, block and brick.
What it does
This spray-on surface primer can be used in either new builds or retrofits to prepare surfaces prior to the application of airtight tapes and airtight adhesives.
Why we love it
Tescon Sprimer has made on site application hassle free due to the ease of application and its portability around a site. For airtightness installers, the use of a sprayable primer has cut down on application times and wastage on site as brushes and brush cleaning products or cleaning stations are no longer required.
Its portability has made working at a height or up a ladder much easier; the can of primer can be easily transported in a tool belt, avoiding the need to carry two or three items into difficult to reach areas that require priming.
System warranty
Pro Clima provide a limited system warranty, backed-up with public liability insurance, for all airtightness system, roof and wall sealing system and construction products that they supply. A 10-year warranty is provided for these products when correctly installed in combination with approved thermal insulation materials and other Pro Clima system products. When correctly installed in combination with other manufacturers' products (not made by Pro Clima), a 6-year warranty is provided.
Features
Easy-to-use spray can
Versatile primer
Works on all building site surfaces
Benefits
Convenient, super-fast, one-handed application saves time on site with no brushes needed.
More practical solution for inaccessible areas; ideal for taking up a ladder.
Sealed can keeps primer clean, eliminates contamination and can't dry out.
Highly versatile; Works on dry, or slightly damp surfaces and on any commonly found material onsite.
High quality primer penetrates deep into materials to maximise bond strength and stabilise surfaces.
No wasted time waiting for it to dry. You can apply tape immediately.
Questions
There are currently no questions and answers published for this product
Technical Details
Key Technical Data
How to Install
Prepare the surface by brushing off or wiping down if necessary, this will ensure any debris or contaminants present will not affect the performance of Tescon Sprimer.
Shake the can vigorously for 20 seconds then spray from a distance of 20cm ensuring an even coat is applied.
The direction of the spray nozzle can be adjusted to spray horizontally or vertically for easier of application in difficult areas.
Pro Clima tapes can be applied immediately to the primed surface without waiting for the Sprimer to cure.
Frozen or water-soaked surfaces are unsuitable. Ensure the surface is dry and unfrozen before applying the primer. Once fully dry, the primer and tape bond will be at maximum strength. Tescon Sprimer will become transparent once it is dry.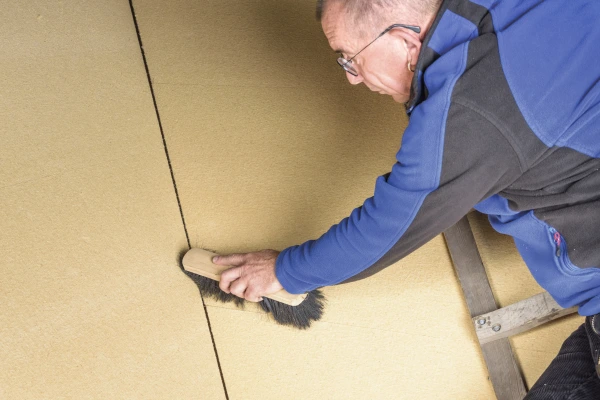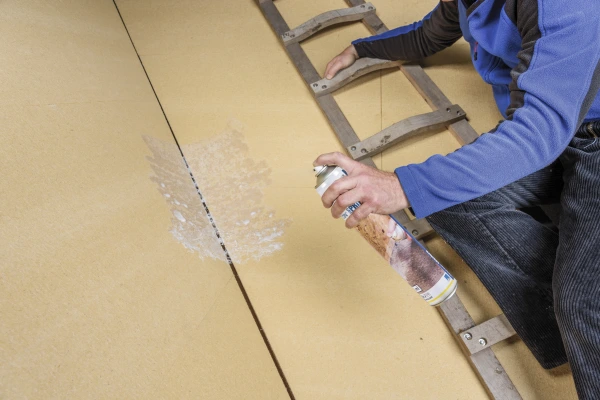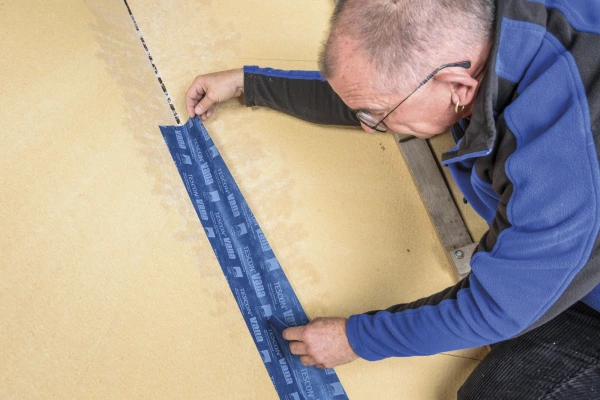 Hints & Tips
It's essential to prepare the surface of wood fibreboards using Tescon Sprimer prior to applying tape.