Airtightness at Window Junctions: Sealing with Tape or Liquid Membrane?
Monday 11th April 2022
Over the years manufacturers like Pro Clima have developed solutions to make airtightness as easy as possible for the end user. Airtightness tapes have long been established as a useful solution to a wide range of airtight detailing, from bonding membranes overlaps to sealing gaps between walls and windows. However, in more recent years we have seen the rise in popularity of airtight liquid membranes, also known as 'airtight paints'. Seeing as most air leakage occurs around windows and doors, is it better to stick to the traditional airtightness tape or paint on a liquid membrane?
How are things usually done?
You can make any building airtight with simple materials; from small bungalows to large mansions, and traditional builds to passive houses. It only really takes a select few materials to get the job done once you know where it all needs to go. It's like a big game of join the dots with the aim being to find the breaks in air barrier line, which can then be addressed to prevent air leakage. The better we do this the better the building will perform in terms of energy conservation.
As airtight window tapes have been on the market for a number of years it's safe to say that they are the go-to option for most people looking to seal around windows. People intuitively know that they are dealing with a very permanent adhesive tape with a peelable backing paper. In fact, most people are actually capable of very high-quality airtightness installation, so long as they take enough care not to stick the tape to themselves or the wrong surface!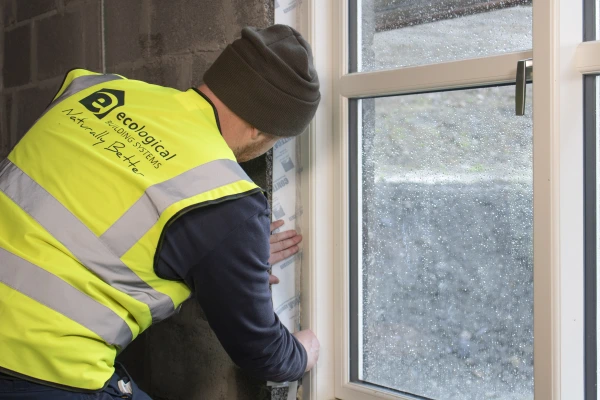 What about liquid airtight membranes?
While it has been long established that the humble airtight tape can make most of a project airtight on its own, more recent developments have seen liquid airtight membranes emerge, for example, the Aerosana Visconn range from Pro Clima. These airtight liquid membranes are extremely useful for a wide range of applications and can be used instead of airtight tapes in most situations.
With airtightness, we are always trying to simplify things to both save time and get the best results. Avoiding complications is key to ensuring the process goes as smooth as possible. So, if we recognise the correlation between simplicity and airtight quality, then we should try to look closer at airtight tapes and liquid airtight membranes to compare their benefits.
Let's take a look at two common products used on most projects:
Cost vs. Coverage: How do they stack up?
Both Contega Solido SL and Aerosana Visconn Fibre can be used in almost all the same applications: from floor-to-wall junctions, to sealing service penetrations, to simply covering gaps at openings. It's worth noting that with airtightness, cost is very much connected to time spent during the application process, so the trick is to simplify everything as much as possible, resulting in a better quality outcome for lower investment.
The coverage of the liquid membrane depends on the surface it's being applied to (rough vs smooth), with a yield ranging from 400 – 800ml/m2. The coverage of airtight tape is generally simpler to calculate as it's not affected by the substrate to the same degree. Here is a very quick look at the difference in coverage.
A standard roll of 80mm wide Contega Solido SL covers a distance of 30m
A 5Kg tub of Aerosana Visconn Fibre covers 6m2, and can be painted on at 80mm wide over a distance of 75m
In other words, the 5kg tub used with an 80mm paintbrush will cover over twice the amount as a tape
It's then quite straightforward to compare the costs of these two materials. The liquid airtight membrane comes in approximately 40% more expensive than the 30m airtight tape. However, you must keep in mind that the airtight tape may require a primer which is an additional cost. Also, it's fair to suggest that the liquid membrane is easier to apply - and this is where the real saving can be!
So, a liquid airtight membrane is more cost beneficial in most situations, but how about for specifically sealing around windows?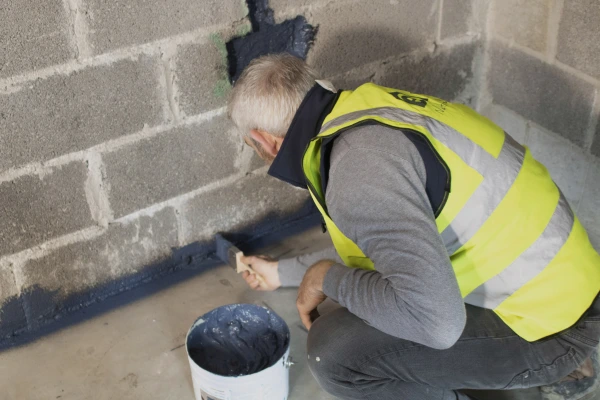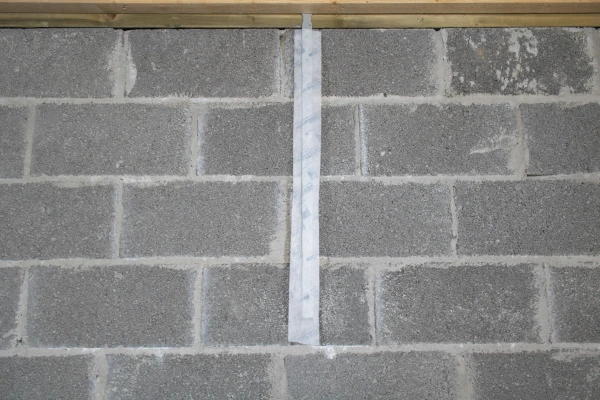 Suitability: Do what's best for the situation
Although liquid membranes have really simplified many tricky-to-tape details, such as the floor to wall junctions and service chasings, it is in fact fairly difficult to use at window and door openings unless plenty of care and attention is taken. This is because the liquid membrane can end up in visible locations such as on the window frame and is extremely difficult to remove unless acted on immediately. Depending on the skillset of the person applying the solution it is still possible to use the liquid membrane in these areas, but in keeping with the 'keep it simple' approach, it's easier and quicker to use a window sealing tape like Contega Solido SL. It is just easier to control a tape edge than a thick, wet liquid airtight membrane.
For most other common details though, the fibre reinforced liquid membrane will be a great option for quickly detailing more difficult junctions. To simplify the application process even further, Pro Clima have even developed a sprayer tool called Aerofixx which connects to an air compressor and can be used to quickly apply controlled beads of liquid membrane over linear gaps, or sprayed over hard-to-reach areas.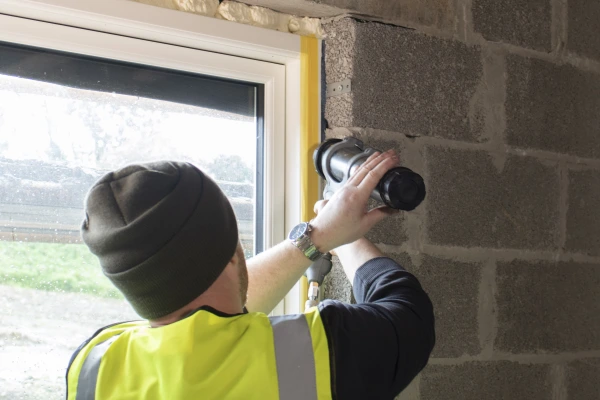 To sum things up:
The good news is that it is difficult to go wrong with airtightness and it's still right to use either option - airtight window sealing tape or liquid airtight membrane. In fact, it often depends on user preference. The main cause of poor airtight quality comes from poor understanding, which in turn leads to poor detailing. Regardless of which option you choose, never underestimate the importance of using high quality airtight material like the Pro Clima suite of solutions.
Blog author
Joe Fitzgerald
Technical Specification Manager
Joe has worked with Ecological Building Systems since 2017 after completing his studies, with undergraduate qualifications in both Sustainable Construction and Energy Management and a postgraduate qualification in Green Engineering. More recently, Joe has also added postgraduate qualifications in advanced thermal modelling and hygrothermal risk assessment.