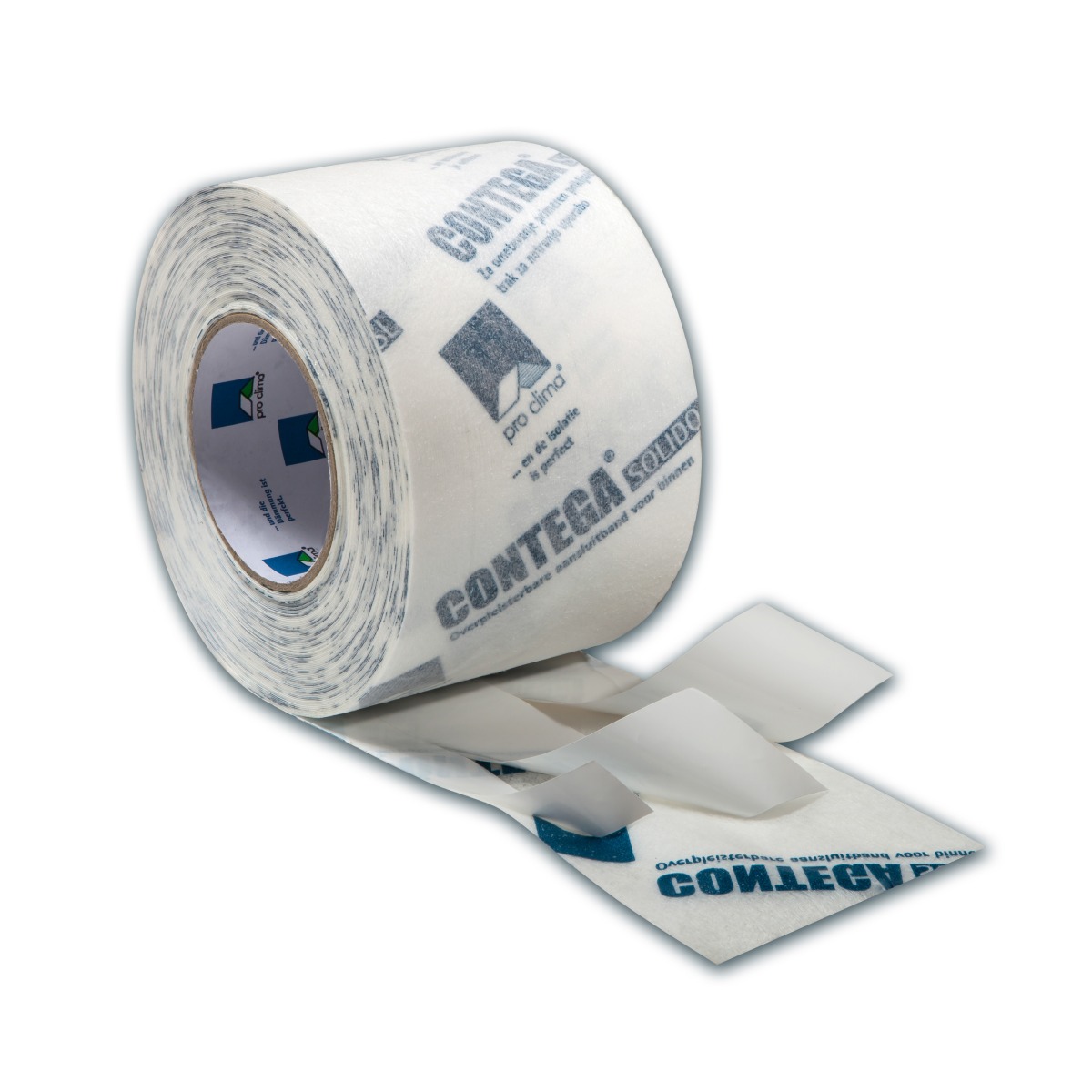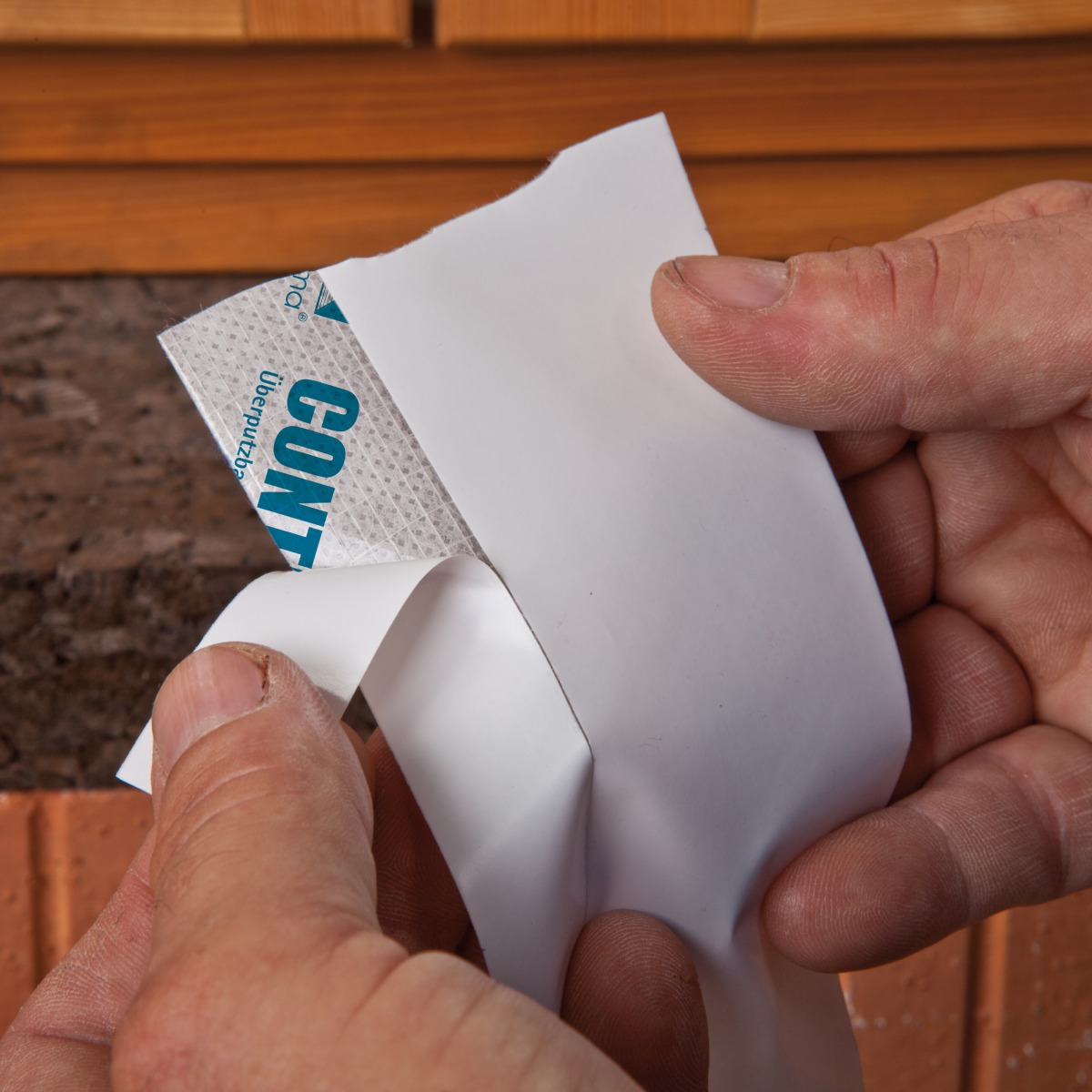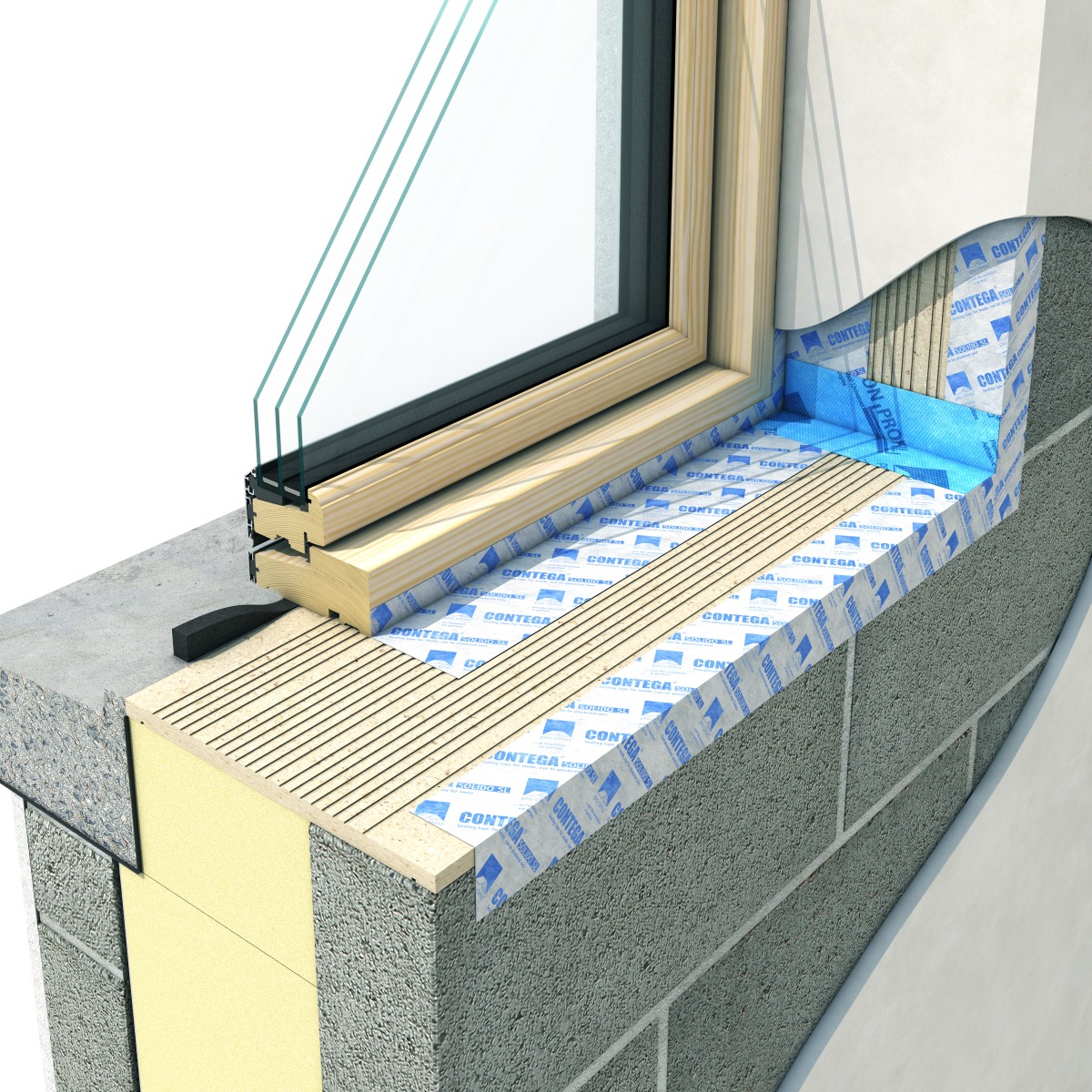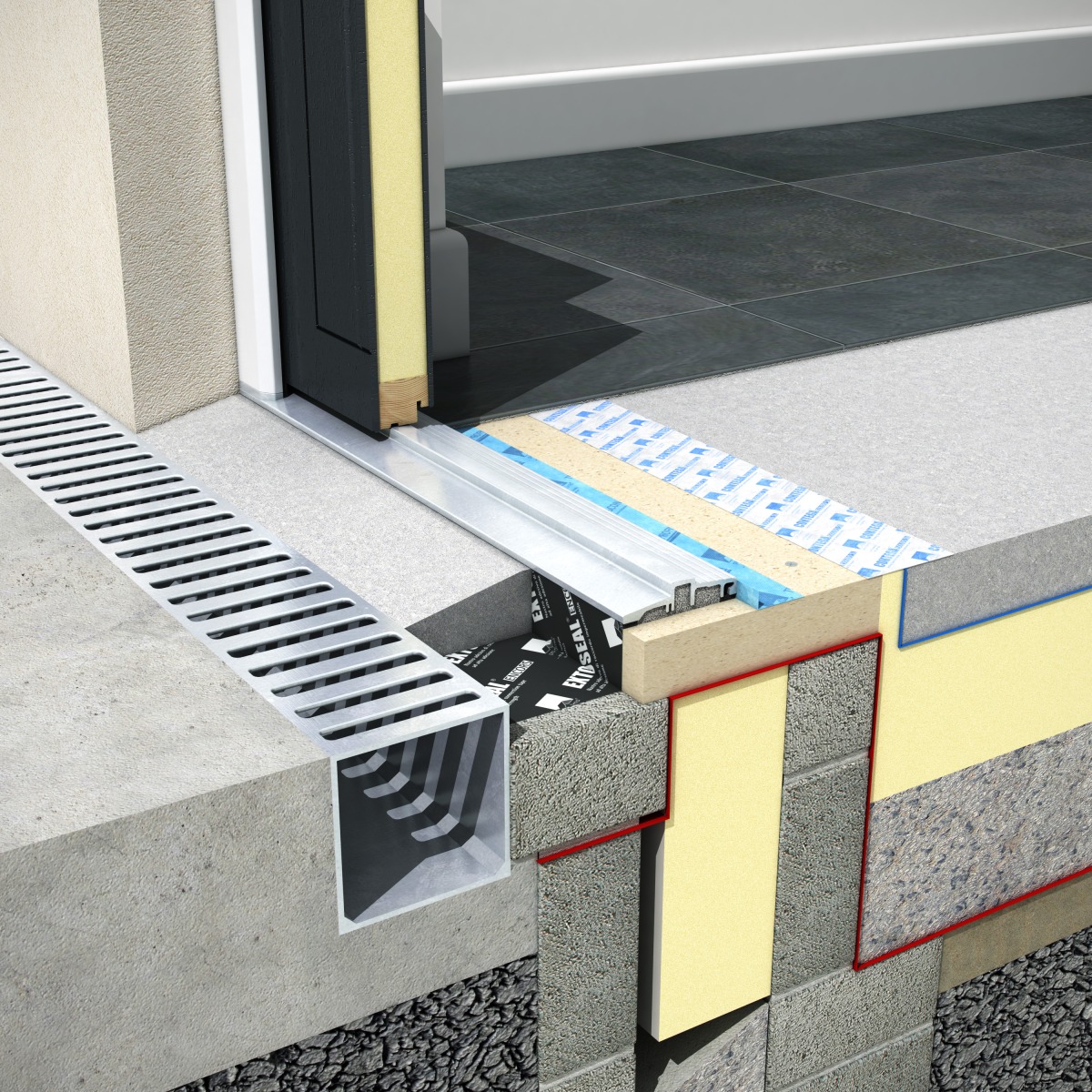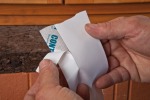 Pro Clima Contega Solido SL
Pro Clima Contega Solido SL
Airtight masonry to membrane, door and window sealing tape
Main purpose
Airtight sealing tape for sealing membrane to window frames, to door frames and to masonry walls, floors and ceilings. Can be plastered over.
Use it on
Internal wall, floor or ceiling junctions. Permanently sticks to concrete, stone or masonry. Also to timber, PVC, wood or aluminium windows and doors and all Pro Clima airtight membranes.
Overview
Pro Clima Contega Solido SL is an interior airtight tape designed for airtight sealing of window and door frames and also sealing membranes at masonry junctions (wall to floor, wall to ceiling) prior to wet plastering over. Its fleecy backing gives an excellent key for wet plaster.
Where to use it
Contega Solido SL will permanently stick to stable concrete, plaster, masonry, blockwork, bricks, timber, PVC or aluminium. Use it where the window and door sealing tape used will be plastered over and when you will apply the tape to the windows and doors that have already been installed into the building (post-installation sealing).
What it does
Passivhaus certified as part of the Pro Clima Intello Plus system, Contega Solido SL is specifically designed for the airtight sealing of windows and doors and also masonry wall junctions. It will seal the gap between a window or door frame and the wall or a Pro Clima membrane and a wall to ensure there will be no air leakage.
When doing the airtightness detailing for a loft or suspended timber floor insulation refurbishment, Contega Solido SL is ideal for sealing the perimeter of the membranes to masonry walls that have been primed with Pro Clima Tescon Sprimer.
Contega Solido SL has a fleecy top layer which is an excellent key for plaster to be applied over the top. The plaster applied to the interior side of the wall (covering the tape) completes the airtight seal for the window or door.
Why we love it
Installing Contega Solido SL to the windows after installation makes the sealing of windows and doors neater and easier. With Contega Solido SL, the seal is made after the window or door is installed so up to 20mm of the tape will be stuck to the front surface of the frame.
Contega Solido SL is a perfect alternative to the common use of expanding foam around windows and doors. Foam, is a gap filler, and may not be permanently airtight and may degrade after a period of time. Contega Solido SL is fully airtight and permanent.
Window and door openings are one of the main culprits for air leakage; the correct sealing of these openings will ensure your the overall airtightness of the building will not be compromised.
Contega Solido SL is also an excellent tape for sealing masonry wall junctions prior to them being wet plastered. Very often when wet plaster is used as an air tight layer, subsequent cracking can occur at junctions (wall to floor, wall to ceiling). The application of Contega Solido SL at junctions prior to wet plastering means that even if cracks occur at the junctions, then the junction remains is still air tight.
System warranty
Pro Clima provide a limited system warranty, backed-up with public liability insurance, for all airtightness system, roof and wall sealing system and construction products that they supply. A 10-year warranty is provided for these products when correctly installed in combination with approved thermal insulation materials and other Pro Clima system products. When correctly installed in combination with other manufacturers' products (not made by Pro Clima), a 6-year warranty is provided.
Features
Time saving
Perfect for window and door connections
Seals membrane to masonry junctions prior to plastering
Can be plastered over
Reliable, strong, full surface adhesion
Benefits
Achieves airtightness immediately at the joint and can be subjected to loading.
Can be applied to the front internal face of a window frame and then the reveal plastered over.
Passivhaus certified as part of the Intello airtightness system.
Its suitability has been Independently tested in accordance with MO-01/1 passed at IFT in Rosenheim (DE).
Excellent values in the hazardous substance test, according to the ISO 16000 evaluation scheme.
Questions
There are currently no questions and answers published for this product
Surface Primer
Use a primer for maximum adhesion to concrete/masonry and wood fibre
Stabilises masonry and fibrous surfaces
Maximises adhesion and lifetime of airtight bonds
Flexible airtight glue
Sticks membrane to uneven surfaces
For primed brick, concrete and masonry
For primed wood fibre insulation
Best Practice Installation
Maximises airtight adhesive bond of tapes
Provides best and most long-lasting results
Evenly applies pressure to tape and is easy-to-use
Technical Details
Key Technical Data
Door frames, Solid floors, Window frames
Historic or listed building, Massive construction (thick concrete), Solid walls (stone, brick or masonry), Timber frame
Has the same adhesive as Tescon Vana; a tape which is airtight for 100 years.
Polypropylene (PP) copolymer, Polypropylene (PP) microfibre fleece
Aluminium, Chipboard, Hard plastics, MDF, Metal, OSB, Painted timber, Plywood, Pro Clima membranes, Smooth planed timber, Solid stone, brick or masonry
Dust producing surfaces, Gypsum plaster, Lime plaster, Rough/uneven surfaces, Smooth cement (plaster or render), Smooth concrete, Surfaces that may come-away or delaminate, Wood fibre rigid insulation boards
Door thresholds, Timber wall to masonry floor junction (in timber frame), Window heads, Window sills
Airtightness, Moisture management
10 years (when correctly installed with Pro Clima system products only), 6 years (when correctly installed with non-Pro Clima products)
Installation Guide
In the majority of cases, Contega Solido SL is installed after the door/window has been fitted. Ensure the frame of the door/window is clean and free from dust and grease. Remove the backing from the 20mm section.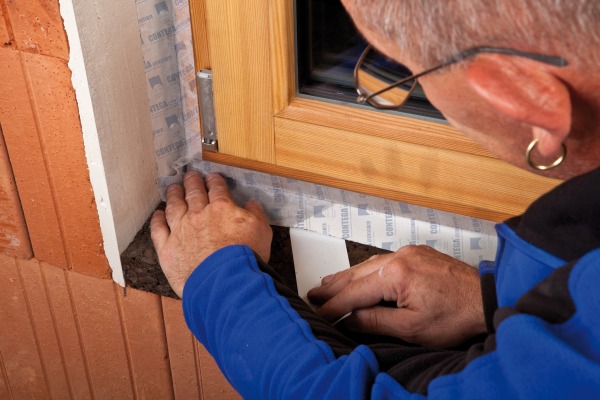 Adhere 20mm of the tape onto the front internal face of the window frame and the remainder back to the reveal.
Use a Pressfix tool to make sure the tape is strongly bonded to the frame. When the window/door is installed in the building, make sure the reveal (where the tape will be stuck) is clean and free of dust. If the surface is crumbly or produces dust, use Tescon RP Primer or Tescon Sprimer to stabilise the surface and obtain the best permanent adhesion.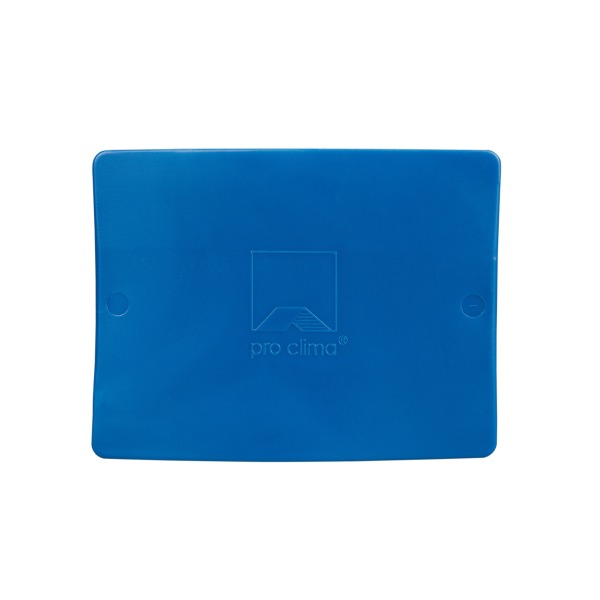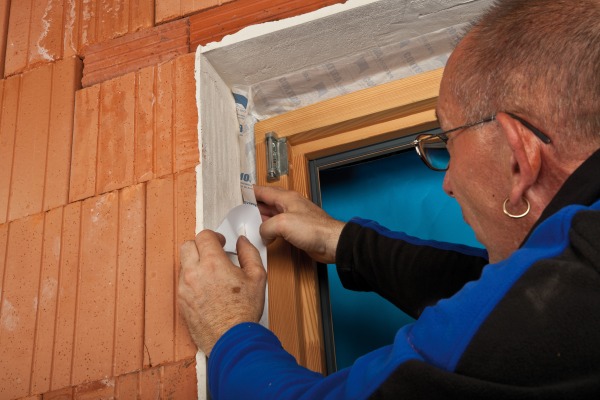 Remove the backing release paper gradually and firmly press the tape to the reveal with a Pressfix tool. The full area contacting the reveal should have pressure applied to it to ensure a strong bond is made between the tape and the blockwork/concrete of the reveal.
The width of the adhesive tape that is to be plastered over should generally not exceed 60 mm (2 3/8") or 50% of the soffit area.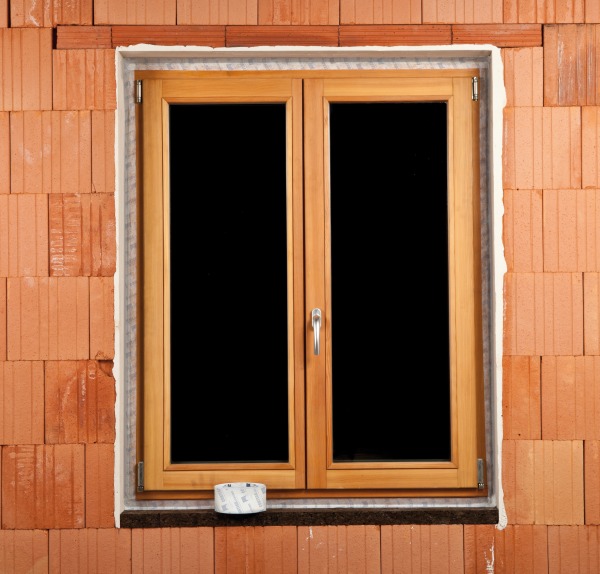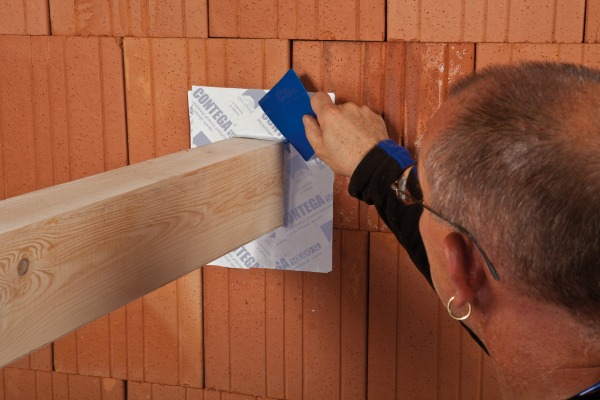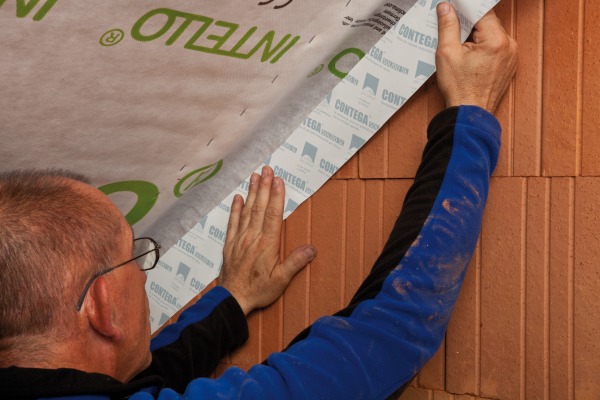 Hints & Tips
Hints & Tips
The use of Tecscon RP Primer or Sprimer on the reveal is always recommended to ensure the surface is in an ideal condition for a perfect bond that will not be compromised.
Particular care is needed to ensure too much tape is not applied to the window/door frame as it will extremely difficult to remove at a later stage.