Is your home healthy? The Benefits of Natural Paints
Friday 16th October 2020
It is estimated that we spend on average 90% of our time indoors. In that time, the average human while resting breathes 11,000 litres of air per day. But do we really know exactly what's in the air we're breathing?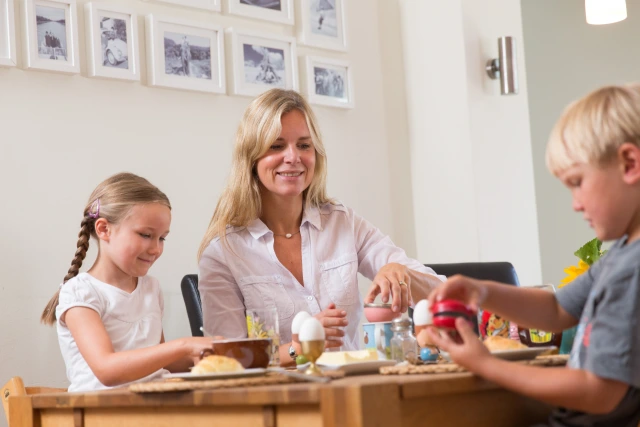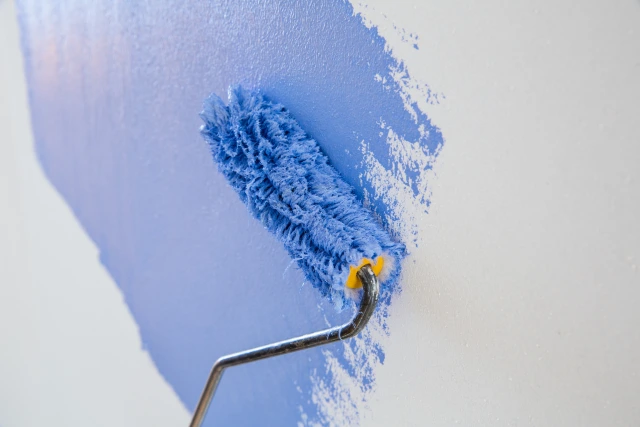 Our homes are the place where we should feel safest and in control. We are in control of the environment around us, from furnishings to decorations, to the sort of paint we use on our walls and ceilings. However, many of us don't consider the affect that those choices have on the quality of the air we breathe – in fact if we were told that the air in our homes is actually actively harmful to our health, many of us would very quickly be looking at ways to fix it.
When you know the difference between a natural, breathable paint made without any oil based or plastic additives and manmade paint with higher levels of toxicity, suddenly you realise how important choosing a paint coating can be for your wellbeing. With the majority of surfaces in our homes coated with some form of paint, oil, varnish, wax or other coating - from walls, ceilings, doors, floors, furniture, window frames…- it's not surprising that the air in our homes can be affected.
However, by opting for natural paints and coatings throughout your home, you can greatly reduce the volume of toxins and potentially harmful substances in the air you breathe, as well as reaping the rewards of a number of other benefits, too. In fact, choosing natural paints can not only protect the health of you and your family, but it can also protect your building and the planet, without compromising on performance.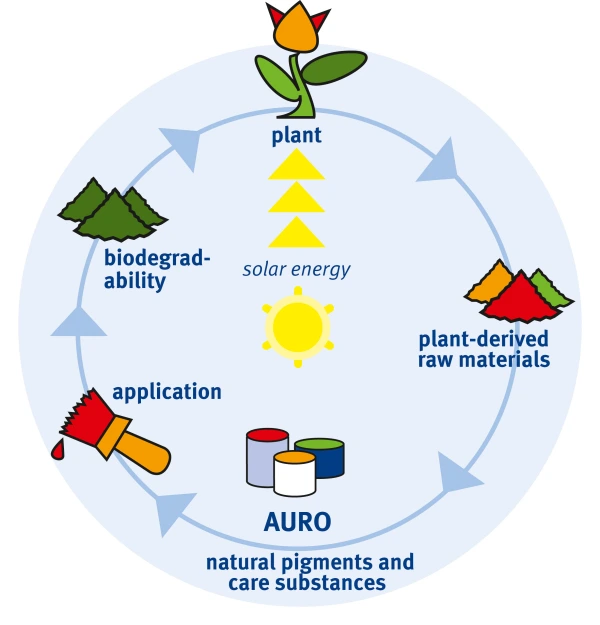 Good for People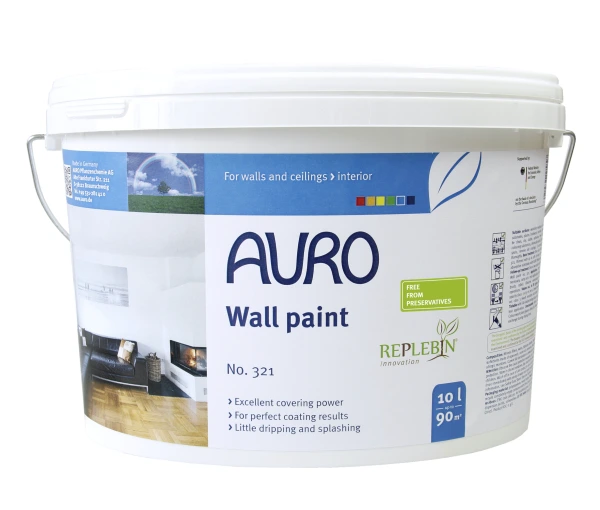 Natural paints are made from natural raw materials and minerals such as linseed oil, clay and plant extracts, and comprise ingredients that are not alien to our bodies and are free from harmful chemicals which have been proven to cause health problems. The recent rise in allergies such as asthma and eczema may be largely attributed to the use of petrochemical products (found in conventional paints) combined with inadequate ventilation. In Ireland 1 in 13 people currently have asthma and 1 in 5 children experience asthma at some stage in their life, while in the UK it is 1 in 12 adults compared to 1 in 11 children.
However, natural paints can be kinder towards allergies and other conditions. For example, the best-selling paint on our Ireland website: AURO white emulsion Classic Wall and Ceiling Paint - 321, is classified as 'Suited for Allergy Sufferers' by the Institut Fur Umwelt und Gesundheit - IUG (Germany) along with many other products in the AURO range.
As well as this, many AURO paints have been tested and certified 'Safe for Toys' and 'Saliva and Perspiration Proof'. This means you can be confident that surfaces such as cots and kids' beds can be treated using AURO products without any damage to health.
Additionally, many natural wall and ceiling paints are virtually VOC free. VOC stands for volatile organic compounds, which are carbon based chemical compounds found in most paints. VOCs can be harmful to health and the environment and can badly affect the indoor air quality, often continuing to emit gases months after a surface has been painted.
Gentle on Buildings
In many cases, instances of mould growth, damp, and flaking or cracking paint can be linked to the lack of breathability within the paint itself. Conventional paints often contain plastics such as acrylic, vinyl or latex, which forms an impermeable layer on top of the painted surface, trapping moisture and causing damage to the fabric of the building. Natural paints, including products within the AURO range, are designed to allow surfaces such as wood or plaster to breathe, meaning that moisture doesn't become trapped and cases of mould or damp are less likely.
Additionally, while many conventional paints claim to contain low/no VOCs, they could contain other harmful ingredients and plastics which can harm both the building and its occupants.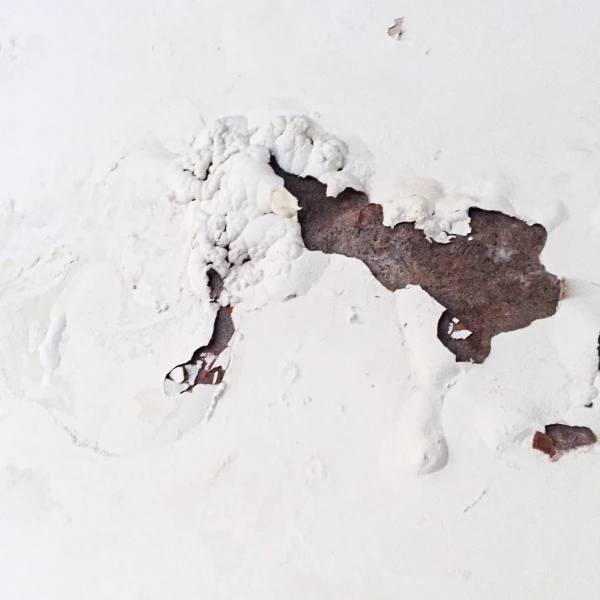 Kind to the Environment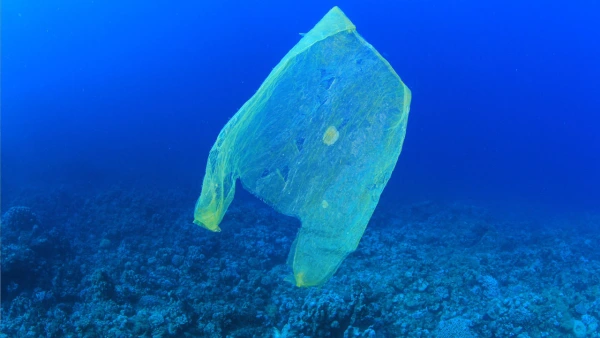 Climate change, plastic pollution and the erosion of our natural world are growing issues, and many people are looking to switch to greener, healthier, more sustainable products in every area of their daily lives. Paints are no different, and the environmental impact that conventional paints can have through all stages of production, use, and disposal, is significant.
The production of conventional paint creates vast amounts of toxic waste, thanks to the synthetic and plastic-based materials used. They're also harmful once applied - a lot of people are not aware that most conventional paints contain microplastics. A Norwegian study comes to the conclusion that "approximately 17% of microplastics generated worldwide originate from the abrasion of paints and lacquers on exterior surfaces that were produced with plastic-based binders containing pure acrylates, silicone resins, styrene acrylate or similar."* To dispose of conventional paints, another large amount of
toxic waste is produced, harming the environment further.
*Norwegian Environment Agency (Miljodirektoaret): "Sources of microplastics-pollution to the marine environment", 2014
Natural paints, however, are much kinder to the environment. Using the AURO range's life cycle as an example, sustainability and responsible use of natural materials is a more environmentally friendly option throughout production, use, and disposal.
The raw materials used to create AURO paints are all extracted and processed in a sustainable manner. Using the products presents a much cleaner alternative to conventional paints - AURO paints have passed some of the strictest air quality tests in the world, meaning they don't emit harmful gases into the atmosphere, and in 2007 AURO was the first paint manufacturer worldwide to be certified as a carbon neutral company.
In disposal, the natural ingredients are all compostable, leading to a closed loop life cycle. AURO's newest product Ecolith Mineral Paint has been awarded "Cradle to Cradle GOLD" certification which confirms the product's sustainable, green product lifecycle.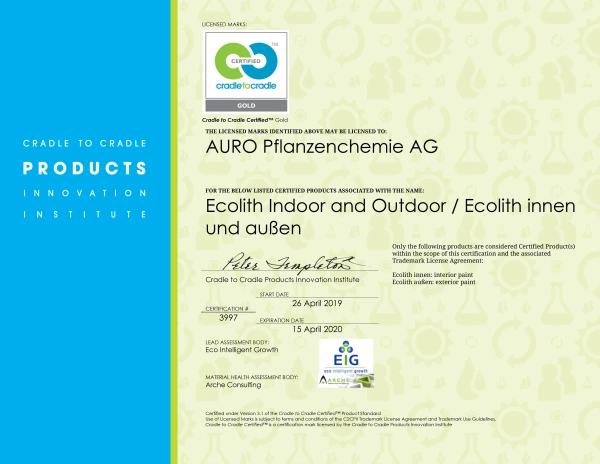 Excellent Performance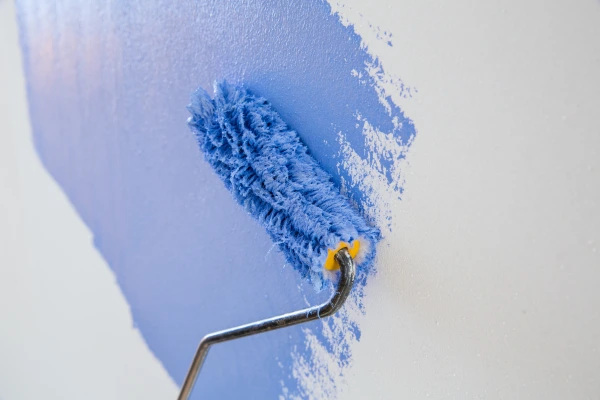 For any paint to be a viable option for widespread use, it needs to perform – and natural paints do exactly that. Technology around natural paints and coatings, as well as the naturally occurring properties within the raw materials, means that quality and performance are in no way compromised.
In terms of breathability, natural paints are incredibly effective thanks to their lack of plastics and the inclusion of ingredients containing naturally breathable properties. Some products are available with an SD value (air layer resistance measuring how easily water vapour can pass through the product) as low as 0.015m, while others have a class 1 abrasion resistance which is the most washable standard of any paint.
Colour choice is also plentiful. The AURO range, for instance, has the largest range of natural paint ready mixed colours, so your design ambitions and overall aesthetic will not be compromised by choosing a healthier paint option.
The range of finishes and types of natural coatings is also wide, including emulsions; clay and mineral paints; wood finishes including satin, gloss and wood stain; oils, waxes and varnishes for floors and furniture.
Want to make the switch to natural paints? Take a look at the AURO range, or for more information about the benefits of using natural paints and cleaners, read: Natural Cleaning Products
Blog author
Paul Mcgovern
Technical Sales
Paul is responsible for the Auro natural paints department and has over a decade of expertise in the industry. Paul graduated from Athlone I.T with a BA in Management and previously worked in the paint sector for over 7 years in both Sales and Management, he has brought a great wealth of knowledge and experience with him when he arrived at Ecological in 2017. As the paint sector is rapidly evolving, Paul is at the forefront with regard to training, insights and awareness of sustainable products.