Refurbishment of 19th Century Cavan Courthouse
Refurbished by Cooney Architects, this fine 19th century courthouse in Co. Cavan features natural, breathable insulating plaster supplied by Ecological Building Systems.
Photography by Donal Murphy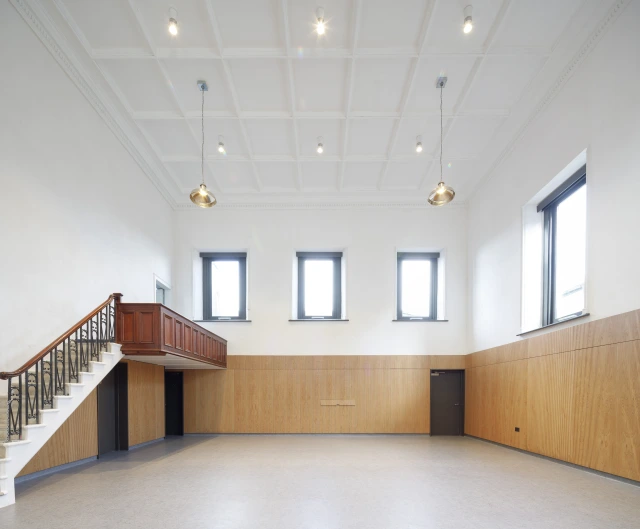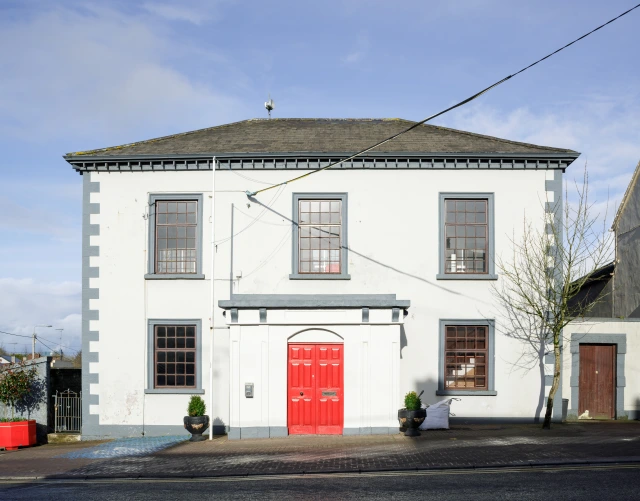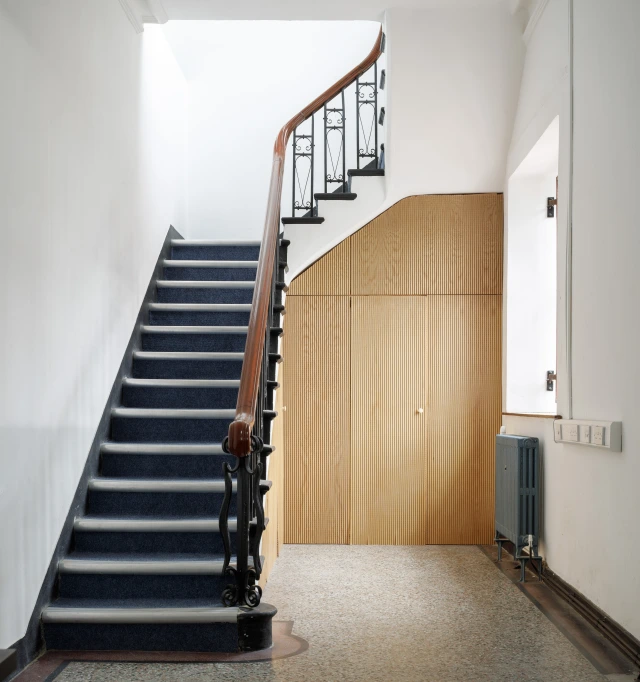 This two-storey courthouse found in the quaint Co. Cavan town of Bailieborough, was originally built in 1817 and remained in use by Cavan County Council up to as recently as 2015. Despite the flat-roofed entrance porch being added a little later in 1927, the building retains much of its earlier fabric and makes a valuable contribution to the historic character of the town.
The aim of this redevelopment was to provide a cultural and tourism hub for Bailieborough, which would serve as a space for local artists to display their products, along with catering for youth activities and events. The attached Bridewell Jail, which dates back to 1833, has also been earmarked for redevelopment and has the potential to become an important tourist attraction in the region.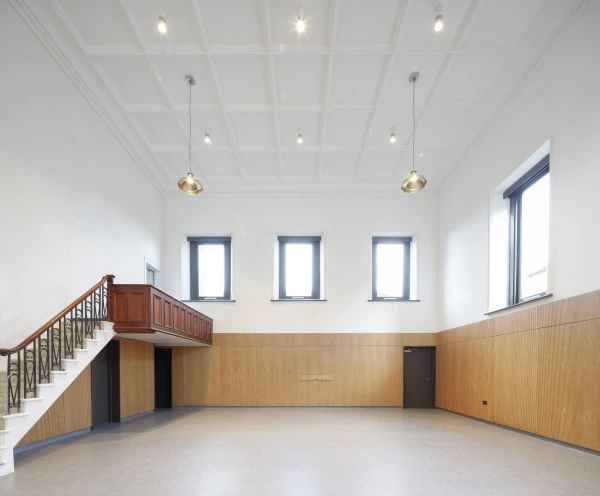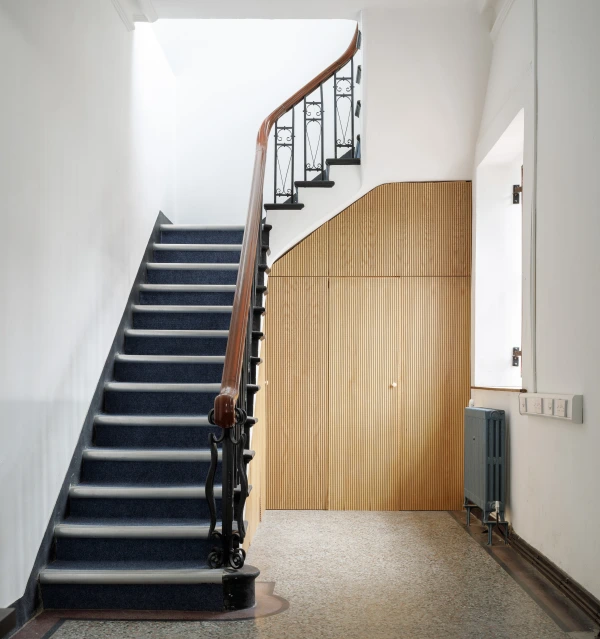 Following consultation with the Technical Support team at Ecological Building Systems, it was recommended to apply Diasen Diathonite Deumix + internally on the walls in areas which are traditionally affected by damp. This cork lime insulating plaster is ideally suited for masonry walls where there are high levels of residual moisture, or where salt deposits are present.
After the source of damp had been identified and remedied; Diasen Diathonite Evolution, a capillary active cork & lime insulating plaster, was applied elsewhere to increase the thermal performance of the building. The application of just 50mm of Diathonite Evolution reduced the U value from 2.00 W/m2K to just 0.60 W/ m2K - an incredible reduction in heat loss of over 300%. The application of a thermal plaster with such a level of performance drastically reduces energy costs, while at the same time allowing the wall to breath and improving comfort levels.
The thermal plaster was then finished with Diasen's Argacem HP breathable lime finishing plaster, which is ideal for use on retrofits and Listed Buildings. This sequence of thermal plasters allowed for the continual drying out of residual moisture while at the same time ensuring that the breathability of the walls was not compromised.
Finally, Auro breathable natural paint was applied to the walls to ensure that moisture would not become trapped in the building fabric, a problem often observed with plastic/synthetic paints. Auro paints are VOC free and made from natural ingredients and minerals, therefore their addition will not only increase the breathability of the walls but will also help improve indoor air quality,
Overall, using breathable natural materials, Ecological Building Systems and Cooney Architects were able to sympathetically bring this dilapidated structure back to life and give what will be a beautiful multi-functional and multi-use centre back to the community.
For more images click here