Thermal Comfort: A Natural Approach
Wednesday 11th September 2019
One of the huge challenges facing social housing providers is the need to reduce fuel poverty amongst tenants, particularly in thermally inefficient, older properties.
Much has been done to improve energy efficiency across the social housing asset base, but energy saving measures are only part of the solution to driving down bills and enhancing comfort.
Energy saving measures should be combined with a fabric first approach to improving properties' thermal performance, with heat retention in winter and resistance to solar gain in summer ensuring a comfortable indoor environment all year round.
By specifying natural materials, housing associations can ensure that these improvements avoid the risk of secondary issues, such as condensation and mould, thereby reducing maintenance, extending the property's service life and supporting tenant wellbeing.
Performance Gaps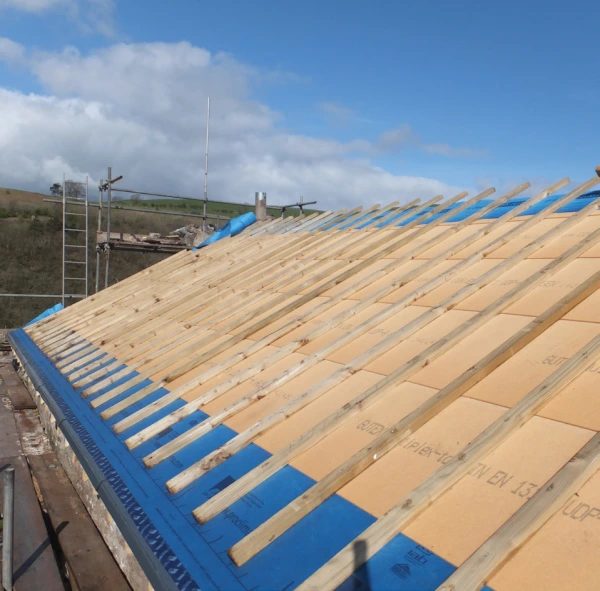 Specification of insulation is traditionally based on the thermal conductivity of the material, which is expressed as a Lambda value (λ). The lower the conductivity of the material, in theory, the less heat will escape. Consequently, the specification of social housing refurbishment projects usually focuses on selection of an insulation material with very low thermal conductivity - typically foil-backed foam board - because, theoretically at least, a thinner profile will be required to reduce heat loss through the wall or roof area.
However, there are two key issues with specification of insulation based solely on the thermal properties of the material. Firstly, not all of the building envelope can be encapsulated with the insulation material because of the need for windows and doors. Increased thermal conductivity in these areas can cause thermal bridging that could, potentially, compromise the calculated thermal performance of the installed insulation system. It may also cause condensation, which in the long term can have an impact on indoor air quality, occupant health and the building structure. Secondly, even a small gap as little as a few millimetres between insulation panels can dramatically alter the thermal performance of the whole installation due to heat loss caused by convection. If the building is not airtight, warm air can escape, regardless of the thermal properties of the insulation, which means that the building's thermal performance in practice could be significantly lower than the designed U-value at specification.
Natural Benefits
Natural insulation materials, such as wood fibre and jute, provide an opportunity for improving a home's thermal performance through the external or internal retrofit of roof, wall or floor elements. With systems designed specifically for refurbishment projects, they offer a breathable solution that allows moisture to escape while trapping warm air, reducing the risk of humidity or condensation related damage. Not only do these materials exploit natural properties to offer both excellent Lambda values and breathability, but they are free from harmful chemical additives and provide excellent long-term building comfort; an ideal combination for social housing providers.
Made by processing timber offcuts grown in sustainable forests, wood fibre systems such as Gutex can be fabricated with tongue and groove edges to facilitate a gap free installation, ensuring excellent airtightness is achieved to aid U-value performance.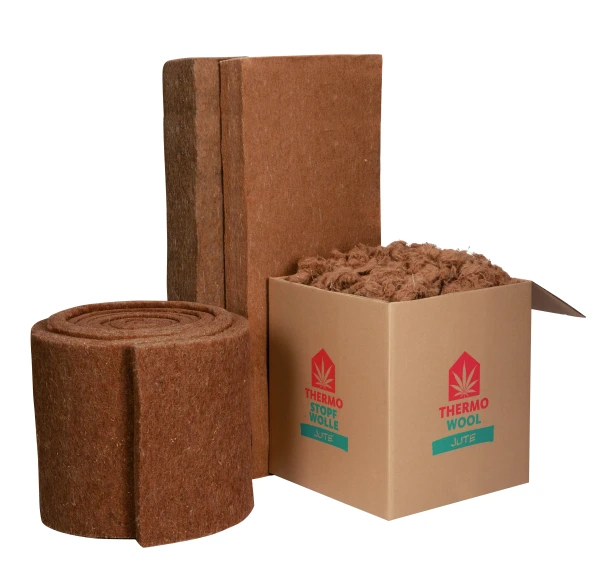 Meanwhile, natural jute insulation, such as Thermo Jute 100, is manufactured from recycled 'gunny bags' used to transport cocoa to Europe. The fibres contain no protein, which reduces the risk of mould growth or insect infestations. The insulation material is soft and flexible, enabling it to be used for a snug fit in a variety of locations, including between rafters, ceiling joists and floor joists and in partitions and stud walls. Indeed, wood fibre and natural jute are often used in combination or because the rigid wood and flexible jute have varying advantages for different areas of the building. As a specialist in natural building materials, Ecological Building Systems can advise on the best combination of materials for each installation, ensuring a fabric first approach that reduces air loss and thermal bridging for more thermally-efficient, comfortable homes with reduced maintenance and improved service life.
Blog author
Fintan Wallace
Architectural Technologist (Bsc Hons, CEPHC, CEPHT)
Fintan Wallace is an Architectural Technologist at Ecological Building Systems. Graduating from Dublin Institute of Technology in 2011 with a B.Sc (Hons) in Architectural Technology, it was here in D.I.T's Bolton Street where Fintan developed a strong interest in low energy and Passivhaus design. From here he continued his studies becoming both a Certified European Passivhaus designer and tradesperson. Fintan has travelled to Baden Württemberg in Germany to study passive housing and sustainable energy technology, gaining significant knowledge regarding the use of natural insulations in timber frame and solid wall constructions. Fintan has been involved extensively in a deep energy retrofit of a property to the Enerphit standard in the west of Ireland and now advises on numerous projects throughout the UK for newbuild and retrofit.