Optime Airtight Downlight Protector
Main purpose
To prevent air leakage, condensation and heat loss when installing light fittings or speakers in an airtight building.
Use it on
Ceilings or walls in any building where the installation of downlights or speakers may affect the insulation performance and airtightness in both newbuilds and refurbishments (retrofit).
Overview
Optime Downlight Protectors ensure the airtightness and insulation of a building is not compromised by the installation of downlights. These easy-to-install flush mounted airtight boxes are easily sealed to an airtight membrane or airtightness layer. They prevent condensation and mould within the attic space by providing a continuous insulation layer with no gaps.
Where to use it
Suitable for use in any kind of ceiling (directly under the roof or attic space), or in walls where light fittings or built-in speakers would penetrate an airtight membrane.
The housings are available in 3 sizes. The largest (Maxi) size can fit a light fitting and transformer. The Mini and Mini 90 sizes are narrower and ideal for when space is limited.
What it does
Optime Downlight Protectors are box-shaped airtight housings made from non-flammable recyclable material. They make it easier to perfect an airtight seal around electrical cables required for lighting.
How it works
The sides of the housing have blanked off holes that can be punched out for cables to pass through.
The Maxi box has five 16mm and four 20mm hole blanks on two sides (18 in total).
The Mini has four 16mm and two 20mm hole blanks on two sides (12 in total).
The Mini 90 has four 16mm and two 20mm hole blanks on two sides (12 in total).
Why we love it
Being box shaped, an Optime Downlight Protector allows up to 200mm of additional insulation to be applied directly on top of the downlight protectors. This ensures the construction is much safer whilst reducing the risk of heat loss, air leakage and condensation in an attic or roof space.
Optime Downlight Protectors have been tested for fire resistance to comply with stringent European Standards and have achieved the CE mark.
Features
Prevents uncomfortable draughts
Maximises insulation performance
Can be covered by insulation
Prevents dust and insects falling into the room
Reduces the risk of condensation in the attic
Fire resistant
Very simple to install using just airtight tape and grommets
Benefits
Solves the common problem of air leakage around downlights.
Eliminating air leaks allows insulation to perform at its best.
Insulation can be safely installed over the downlight ensuring continuity, thereby reducing heat loss and heating costs.
Improves comfort and indoor air quality.
Helps maintain a dry stable attic environment which reduces the risk of mould in the attic.
Fire resistant materials improve safety for building occupants.
No specialist installation skills required.
Questions
There are currently no questions and answers published for this product
Technical Details
Key Technical Data
How to Install
A suitably sized hole should be cut in the membrane or airtight layer before the Optime Downlight Protector is put in place. The lip of the downlight protector should overlap the membrane or airtight layer and be airtight sealed to it using airtight tape. The lip also has pre-drilled holes so it can be securely fixed to timbers in the ceiling or wall with screws when required.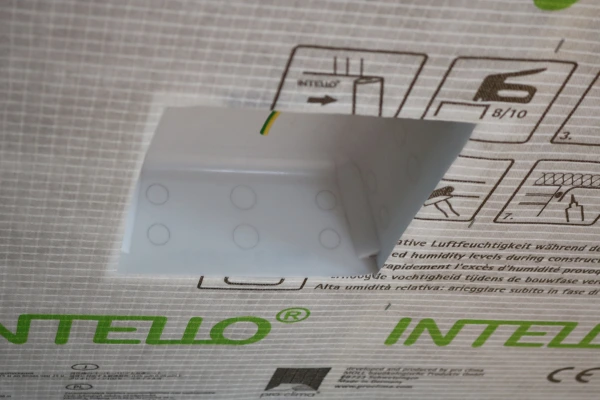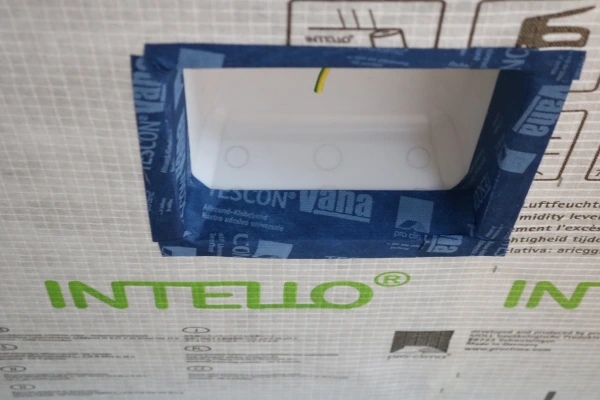 The cable holes are most easily sealed with Pro Clima Stoppa Grommets. These are tight fitting rubber plugs that go in to each hole to hold the cable securely and provide an airtight seal. The Stoppa should be pierced with a sharp point to allow the cable to be inserted. Stoppa's also allow the cable to move or be pulled through if required.
If the holes on the side are not convenient, multiple holes or one large hole can be drilled or cut in the top or side and a suitable Kaflex grommet can be used to provide an easy and quick seal. Alternatively, the cables can be sealed to any of the 16 or 20mm holes with airtight tape or Orcon F airtight sealant. Using tape or sealant means the cables are fixed in position and can't be adjusted, pulled or moved once installed.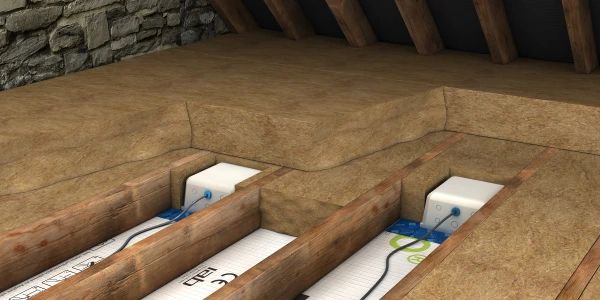 Hints & Tips
If non-LED bulbs are used, 50w is the maximum power rating allowed. We would only ever recommend using low wattage LED lightbulbs.
Optime downlight protectors can only be used in a wet room if the light fitting is specifically designed and IP rated for safe use in that location. Check with the light fitting's manufacturer beforehand for clarification.