Redstone Calsitherm Luno Climate Board Smooth Finishing Plaster
Main purpose
Provides a smooth finish that's ready for painting on Calsitherm Climate Boards.
Use it on
Calsitherm Climate Boards, Soffit and Tapered Climate Boards.
Overview
Smoothing plaster is the final step to complete a Calsitherm Climate Board installation. Calsitherm Smoothing Plaster is fully compatible with the entire Calsitherm system and provides a smooth and pleasing aesthetic appearance to the finished insulation boards. It is a breathable lime based plaster suitable for painting with natural breathable paints.
Please Note: In the UK, Calsitherm Smooth Finishing Plaster will be supplied in an equivalent quantity of 30kg bags. The "Lunu" branded 15kg bags will be dispatched when stock of 30kg bags has ran out. It is the same plaster, just in a different bag.
Where to use it
Calsitherm Smoothing Plaster can be used on Calsitherm Climate Boards, Soffit Boards and Tapered Boards.
What it does
This Calsitherm finishing plaster has excellent adhesion to Calsitherm's range of Climate boards. Calsitherm boards are pre-primed and ready for plaster to be applied. Calsitherm Smoothing Plaster provides a smooth final finish that can be painted with natural breathable paints like Auro. Calsitherm Smoothing Plaster is lime-based and breathable (vapour diffusion open) so ensures the performance of the Calsitherm Climate Boards underneath is optimised.
Why we love it
Calsitherm Smoothing Finishing Plaster completes the wall and makes the insulation and moisture control system invisible. It helps ensure the building performance is improved without affecting the appearance of the wall in any way. The plaster is alkaline (like the Climate Boards) so this also inhibits mould growth.
No primer is required and the smoothing plaster only needs two coats. This helps speed up the installation and completion of a Calsitherm System installation and makes it a popular choice with plasterers and skilled self-builders.
Features
Beautiful surface finish
Breathable
Mould resistant
Easy to mix & apply
Benefits
Smooth plaster gives a pleasing surface texture and appearance.
Assists in the free movement of moisture vapour through the wall and building envelope completing the Calsitherm system.
Is lime-based so the alkalinity helps prevent mould developing on the surface.
Just add water, the plaster is easy to mix and apply.
Questions
What paint should I use over the Calsitherm finishing plaster?
A Natural Breathable Paint should be used - we recommend the Auro Paints which we supply for use over this. It complements the system, it is highly breathable, voc free, easy to apply and available in a wide range of colours. Get in touch with us for more information or to receive a colour chart by emailing info@auropaints.ie
Technical Details
Key Technical Data
How to Install
One 15kg bag of Smoothing Plaster should be mixed with 7 litres of fresh water and mixed for at least 3 minutes.
Installed Climate Boards should be left for at least 24 hours before applying a finishing plaster. This allows the adhesive mortar used on the boards to be fully dry before any further work begins. Application of the finishing plaster should be done when the temperature is above 5°C.
Apply the first 1-2mm layer of plaster followed by Calsitherm Reinforcing Mesh. The mesh should have a 4.2mm x 4.2mm mesh size. The mesh prevents cracks forming during drying and over time and ensures the best final result. Once the first coat begins to dry and has lost its wet shiny appearance, the final 2mm skim coat can be applied.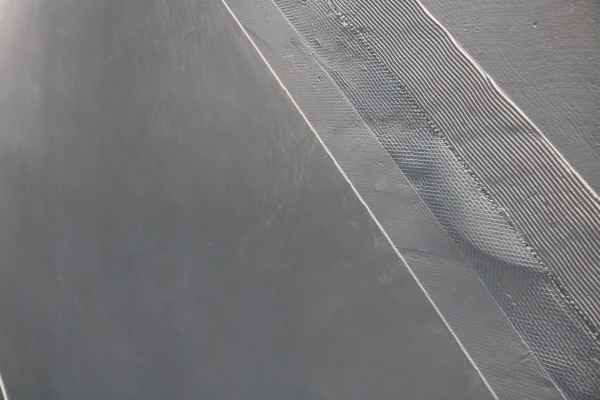 Hints & Tips
The plaster dries quickly. It should not be smoothed once it has started to dry. If the surface is uneven, it can be sanded flat (once fully dry) to leave a perfect finish.