Pro Clima Tescon Profil
Main purpose
Airtight tape with two release strips on the adhesive side. Makes airtight sealing of windows and doors and corner junctions to membranes and building elements easy.
Use it on
Internal or external membranes, airtight accessories, timber and concrete. At corner junctions with walls, roofs, floors, ceilings, windows and doors.
Overview
Tescon Profil is a corner sealing tape, designed for use around windows and doors to achieve airtightness and wind tightness. It can be used on a wide variety of surfaces such as airtight and windtight membranes, wood, PVC, metal, concrete and block.
Tescon Profil can be used both internally and externally, offering a 6 month exposure time for external applications which provides more than enough time for the final finish to be installed.
Where to use it
Pro Clima Tescon Profil tape can be used in a wide variety of applications such as sealing of airtightness membranes & windtight breather membranes to windows and doors.
It can also be used internally and externally for areas where a junction occurs between materials.
How it works
Tescon Profil is specially designed for application in corner junctions, to provide an airtight seal between two building elements and ensure that no air leakage will occur. Areas such as sarking boards to wall junctions, roof to wall junctions, and window to wall junctions are just some areas where this tape could be installed.
Why we love it
Tescon Profil makes the installation process simple due to the pre-fitted release film backing. Adhesion can be achieved to one surface at a time without the material adhering to itself, which ensures a neat and uniform installation.
Tescon Profil is a similar product to Tescon Vana which has accelerated age testing which has proven that the solid acrylic glue will last up to 100 years, providing peace of mind to both the installer and the homeowner.
Pro Clima's solid acrylic glues are fully water resistant therefore ensuring that their bond once achieved will not be interrupted by penetrating moisture or high humidity often experienced on building sites. This characteristic is extremely important especially in Ireland and the UK due to the extreme weather conditions.
System warranty
Pro Clima provide a limited system warranty, backed-up with public liability insurance, for all airtightness system, roof and wall sealing system and construction products that they supply. A 10-year warranty is provided for these products when correctly installed in combination with approved thermal insulation materials and other Pro Clima system products. When correctly installed in combination with other manufacturers' products (not made by Pro Clima), a 6-year warranty is provided.
Features
Features a double release film backing of 12mm and 48mm.
BBA & NSAI Certified System component
Neat and easy application
Benefits
Helps for easier installation on window and door junctions.
Creates easy corner sealing junctions.
Helps create a straight and neat edge, hidden by plasterboard.
Can be used internally & externally.
Can be exposed for up to 6 months externally.
Certified by the leading certification bodies in Ireland and the UK.
Questions
There are currently no questions and answers published for this product
Technical Details
Key Technical Data
How to Install
Ensure all surfaces where the tape will be adhered are clean, dry and free from contaminants.
Pre fold the tape into an L shape and remove a backing paper off one side. Push the side of the tape with the backing paper still existing into the corner and apply pressure to the side with the adhesive exposed against the material which you wish to adhere the tape to.
Next step is to remove the secondary release paper and apply pressure to the tape once again to bond this to the adjoining material
Once all the corners are achieved around a window, cut strips to adhere around the whole of the perimeter, ensuring the strips are sealed to the corner applications.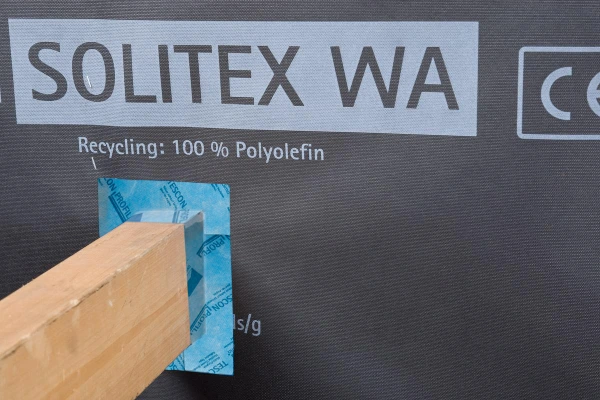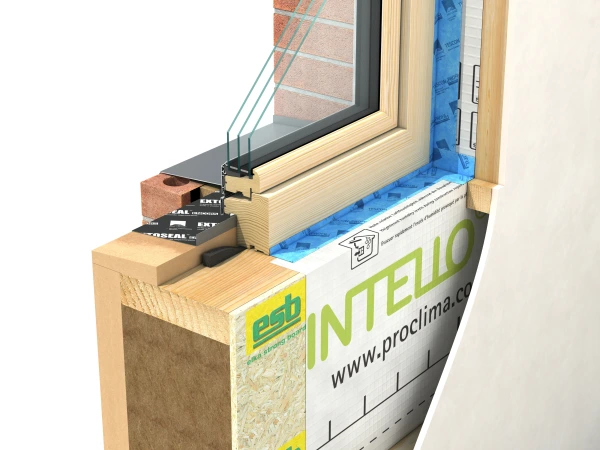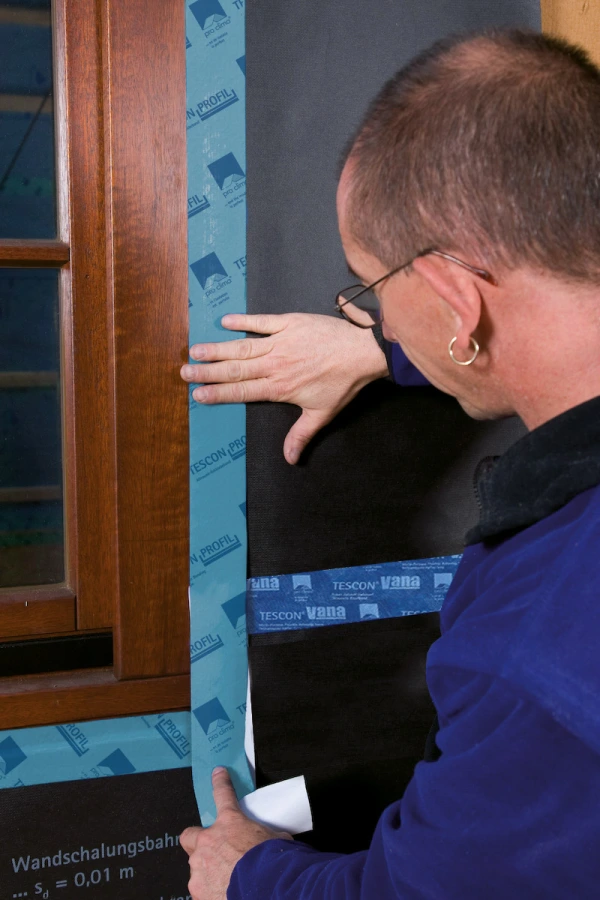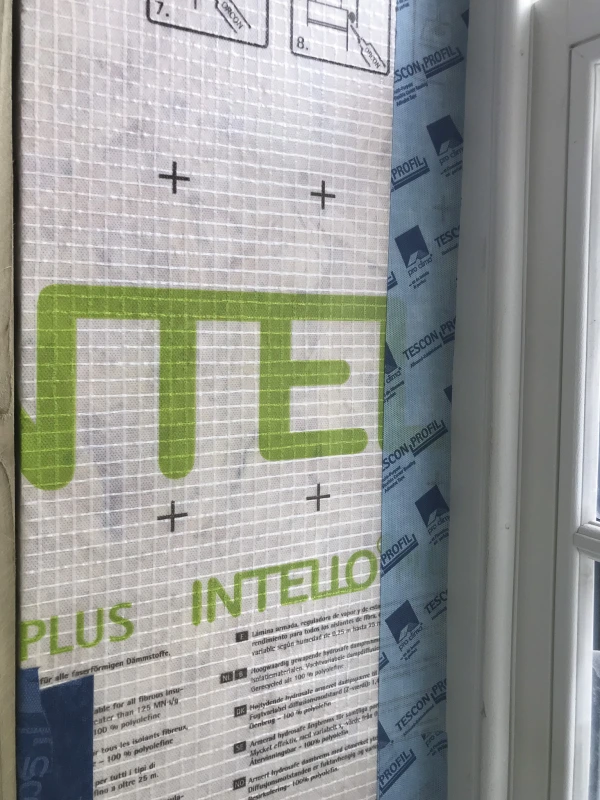 Hints & Tips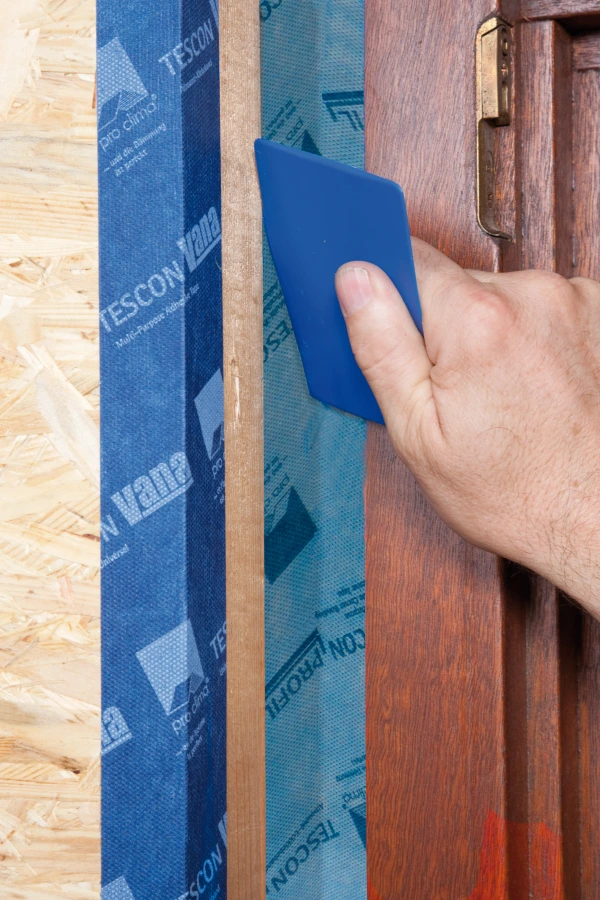 Ensure the tape is fully bonded by applying pressure to the surface by running the Pro Clima Pressfix along the length of tape on both sides.
How to create corner pieces from airtight tape
To seal a three-sided corner junction, cut a square piece of tape then make a cut in the middle of the edge with the narrowest release strip. Remove the narrow release paper on one side of the cut and fold the tape, with the fleecy side inwards, and press together forming it into a corner shape. See the diagram stages 1-11 for an example using Solido SL tape, the method also applies to Profil.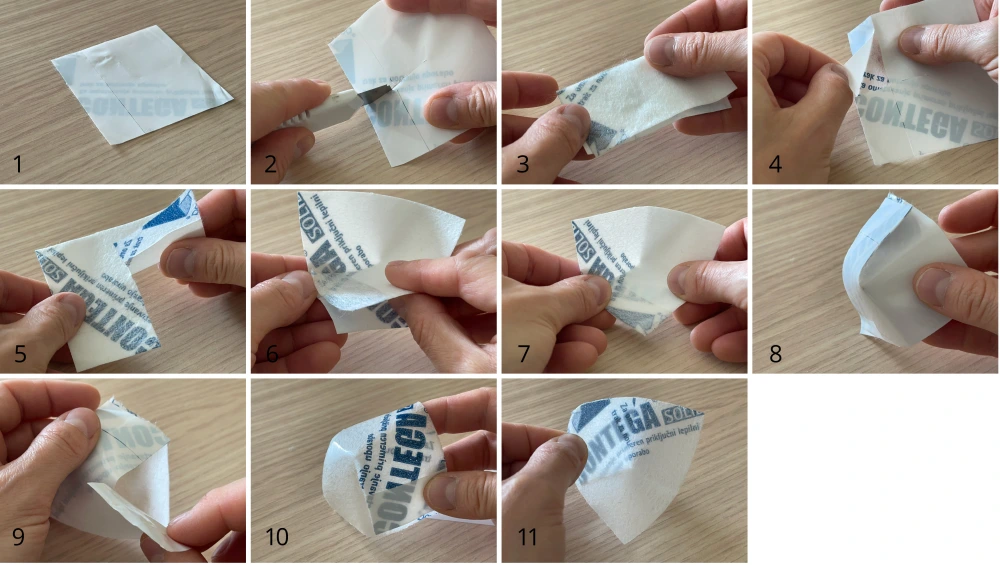 How to seal around a window for airtightness
https://www.youtube.com/embed/jwmmLCdT2CA?start=359&rel=0