Ask The Expert - Thermally Upgrading Suspended Floors
When upgrading suspended floors, what are the primary issues to be aware of?
Note: We have a more recent blog post on this subject here, and a detailed installation guide is now available.
Firstly if the existing floorboards are in good condition, every effort should be made to carefully lift and reuse these boards. If the floor is accessible from below, of course this offsets the need to lift the floorboards, though this tends to be more the exception than the rule. The next step is to assess the condition of the joists and the ground below the floor. It is essential to ensure good cross ventilation is retained. If there is clear earth on the ground below one should consider applying damp proof membrane on top of this to help further reduce humidity within the void.
Following this a breathable membrane may be draped between the floor joists, Pro Clima Solitex Plus which features an integrated reinforced netting is very suitable for this purpose.
Then a breathable natural insulation may be applied to full fill the joists (e.g. Thermo Hemp or Thermafleece). The hygroscopic properties of the natural insulation further assist in regulating humidity within the thermal envelope of the floor joist. Finally an intelligent airtightness and vapour control layer such as Pro Clima Intello Plus, or a vapour check such as Pro Clima DA must be applied and sealed on top of the floor joists prior to the floor boards being reinstated. This ensures air leakage is minimized and the risk of interstitial condensation is further reduced.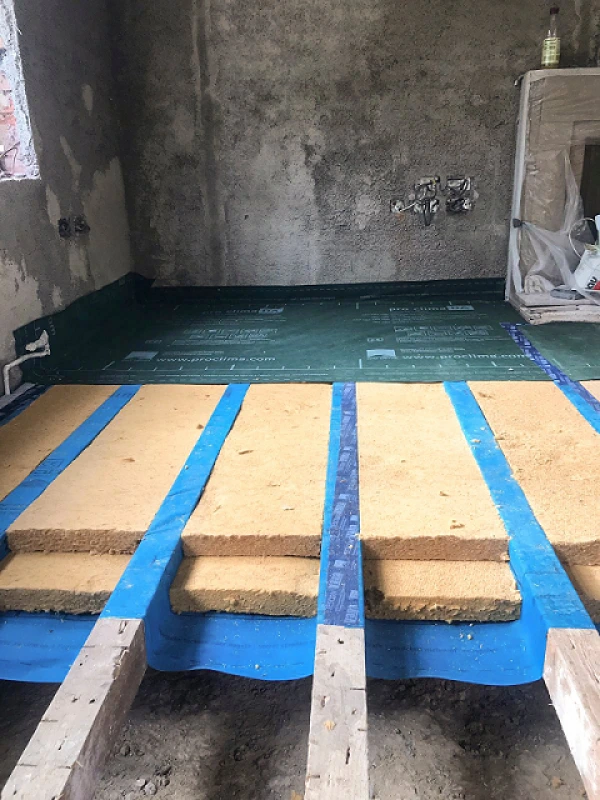 How can I further increase the thermal performance of suspended floor joists?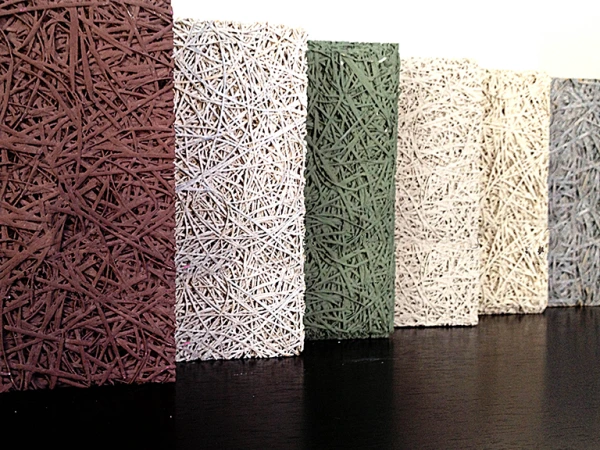 In order to minimise disruption of the living space, the most effective solution would be to partially insulate below the floor joists, if the space is accessable. A suitable material for this would be Celenit NC wood wool boards for example, or Gutex woodfibre soft boards. Alternatively, if space is available, the floors may be insulated from above.
What about maintaining the floor in the long term?
It is good practice to design in access covers to the underfloor void for inspection, maintenance and future upgrading. Many floor voids are used for routing cables, water and heating pipes. It is not recommended to run services in floor voids unless there is access to inspect them. Some items to consider are ensuring water and heating pipes are adequately lagged to offset the risk fo freezing and excessive heat lost. Electrical cables emit heat, therefore these should be re-routed elsewhere or if the cables cannot be moved, they should be rewired with higher capacity cables which emit less heat from the same current. A further step would be to route all electrical cables in a suitable conduit. Service penetrations into the living space can be sealed airtight with proprietary Pro Clima sealing grommets.