COP 26 and the Importance of Sustainable Construction
Friday 29th October 2021
On the eve of the COP 26 Climate Emergency Conference in Glasgow, the current impending fuel crisis and the escalating debate on retrofitting homes to higher energy performance standards, Neil Turner from Ecological Building Systems discusses the importance of sustainable construction and its key role in terms of not only reducing the nation's CO2 emissions, but ensuring that we can live in high performing, healthy, durable and energy efficient homes.
Home is where a lot of CO2 emissions are generated
When the average citizen thinks about CO2 emissions and the climate emergency they tend to be naturally drawn to aspects such as transportation, ('gas guzzling' cars, lorries, and aeroplanes) and outputs from industrial manufacturing units.
What surprises many people is that in fact one of the biggest contributors to our nation's CO2 emissions comes from buildings, whether it be homes, factories or public buildings.
If we take domestic homes as an example, approximately 20% of the UK's total CO2 emissions are generated by how we live at home. Day to day activities such as washing and drying clothes, storing food in refrigerators and freezers, bathing, cooking, and turning on the lights all contribute to the CO2 emissions generated from our homes.
Approximately half of the CO2 emissions from a home, however, arise from heating all of the space inside. Unsurprisingly, heating our homes also accounts for a large chunk of our monthly gas or electricity bills depending on the type of heating system employed.
This is the main reason why reducing heating and energy demand and also CO2 emissions via retrofitting insulation into existing homes is a hot topic at present.
Can't we just heat our homes using electricity generated from low or zero carbon sources rather than insulating?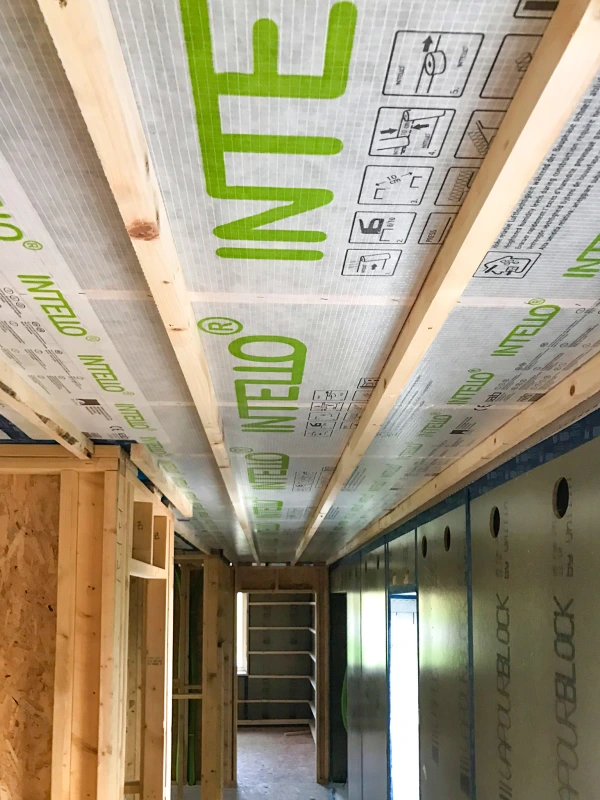 Clearly if all of the electricity used to heat our homes came from totally 'clean' or renewable sources then this would significantly reduce the overall carbon impact of the nation's housing stock. However, this approach does not address some fundamental aspects:
Reduce fuel bills/alleviate fuel poverty: Low carbon heating systems such as ground source heat pumps are currently more expensive than natural gas boilers to not only buy and install, but also run.
The conditions need to be right: Heat pumps rely on running at a constant low ambient temperature. Installing a heat pump in a poorly insulated building will lead to increased energy demand from the heat pump resulting in extremely high electricity bills.
Healthy and comfortable indoor space: Many homes currently have high levels of air leakage and draughts. Using lots of low or zero carbon energy to compensate for a draughty and leaky building envelope is expensive and often still leaves the occupant feeling thermally uncomfortable.
Clean energy generation capacity: If all homes were converted overnight from gas boilers to heat pumps, then unless we can reduce the overall heating requirement for our homes, there would be insufficient electricity generation capacity to meet demand.
The most efficient energy is the stuff we do not use: it makes sense to prioritise energy conservation with a comprehensive thermal strategy before the heat pump is installed, putting energy efficiency first.
Based on this, it is essential that we build new homes and retrofit existing homes in a way that requires far less energy to maintain a comfortable indoor temperature throughout the year.
Reducing energy demand via insulation
Building new homes and retrofitting existing homes with high levels of insulation is critical in terms of reducing heating demand and decreasing CO2 emissions. However, in addition to insulation there are other aspects to consider.
For example, when increasing the levels of insulation in a home, it is important to ensure that the building envelope is air tight. Without this, the benefits of the extra insulation will be minimal, as a leaky building will allow cold air to bypass the insulation. A good example is when wearing a woolly jumper in the winter – you'll most likely feel much warmer with a windproof Gore-Tex type jacket on top, as the jacket stops the cold air leaking through the wool and protects the woolly insulation jumper from the wind.
When making a building envelope air tight, it is also essential to have sufficient controlled ventilation in the building, which allows the home owner to introduce fresh air and expel stale air in a controlled manner.
The insulation material also has to be compatible with the area of the building to which it is being used. The building elements (walls, floors, roof) need to be designed in such a way that doesn't increase the risk of interstitial condensation (moisture formation between the insulation and the existing element).
Why consider the sustainability of the product used? And what does this mean in any case?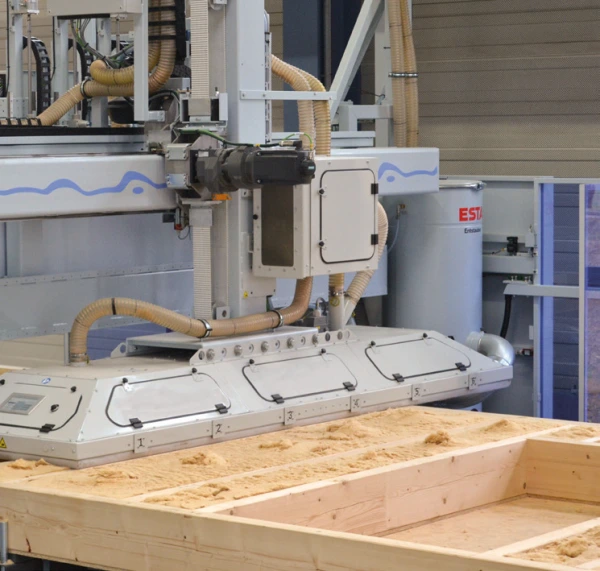 As more existing homes are being retrofitted and new homes are gradually being built to higher energy standards, the sustainability of the materials used is becoming more and more important. The embodied carbon associated with the manufacture, transportation to site, installation, maintenance, and recyclability at the end of life is becoming a larger percentage of the overall carbon profile of a building.
Embodied carbon is often referred to as "the blind spot of the contribution industry". The building sector is responsible for almost 40% of the worlds related emissions, with 11% of this related to embodied carbon within building materials.
The Association for Sustainable Building Products (ASBP) refers to the six pillars of assessing the sustainability of construction materials:
Health and Well Being: Sustainable products should be assessed in terms of their contribution to indoor air quality, acoustic performance, their correct design as part of the construction, and their freedom from harmful additives.
Resource Efficiency: Aspects such at the raw materials used to manufacture products (recycled sources etc), flexibility of use, and reusability at the end of life should be considered.
Whole Life Carbon: This covers the stored carbon within a construction material. For example, some natural building materials are made from trees (wood fibre) or crops which absorb CO2 and release oxygen and hence using these types of materials in construction locks in extra carbon.
Technical Performance: Sustainable materials have to have good technical performance in use (e.g. Thermal value, Thermal Mass, potential for overheating, compatibility with the building element).
Ethics and Transparency: Sustainable materials should have transparency in terms of supply chain and dissemination of information about product source and measured environmental performance (e.g. certified Environmental Product Declarations – EPD's).
Social Value: The benefits to the local community, local biodiversity and supply chain should be considered.
By following these principles, home owners, specifiers, and developers can assess the real sustainability of the construction products that they choose to use in a construction, be it new build or retrofit.
Ecological Building Systems approach to sustainable construction
Ecological Building Systems has been supplying a range of sustainable building products for many years. These include natural insulation products such as the Gutex Range of wood fibre insulation products (made from post-industrial recycled wood chips off cuts from timber saw mills, which cut out the centre of the wooden logs to manufacture timber beams and furniture etc), Thermo Hemp Combi Jute (made from recycled cocoa bags and sustainably grown hemp crops) and the Diasen range of recycled cork/lime thermal plasters.
In order to provide the optimum combination of airtightness and moisture management, Ecological Building Systems also supplies the range of Pro Clima air and wind tight membranes, tapes and seals. In addition to supplying this range of products we also work with architects, specifiers and home owners in designing safe buildings and retrofits and also providing installation training (both directly and also working with the growing number of training organisations). Our aim as a business is to actively promote sustainable construction and making this a reality.
Blog author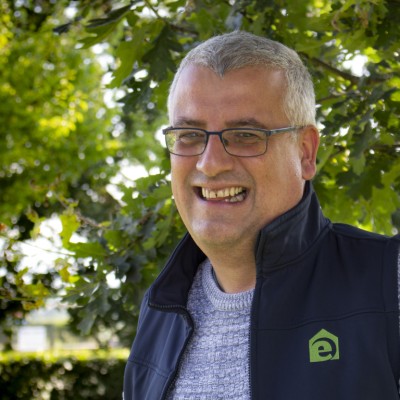 Neil Turner
UK Technical Manager (BSc Hons)
Neil Turner is Technical Manager at Ecological Building Systems. A former competent person of the BBA/TIMSA U-Value and Condensation Risk Calculation Competency Scheme, who has been involved in developing CEN (Comité Européen de Normalisation) European standards, Neil has extensive experience in the building products sector. Neil advises architects, contractors and timber frame specialists on the specification of sustainable insulation products and has been involved in numerous sustainable projects throughout the UK.