Virtual New Build Construction Using Wood Fibre Insulation
The lifecycle of buildings account for 40% of the total global energy demand. When designing buildings, consideration of the energy needed to construct, maintain, and finally dispose of buildings is equally as important as the energy required to run them.
Combining lower embodied carbon building methods with natural insulation materials, such as wood fibre, can significantly offset the negative environmental impact of constructing the building.
This CPD provides insight into how wood fibre is used to insulate new building constructions and the significant benefits it can provide.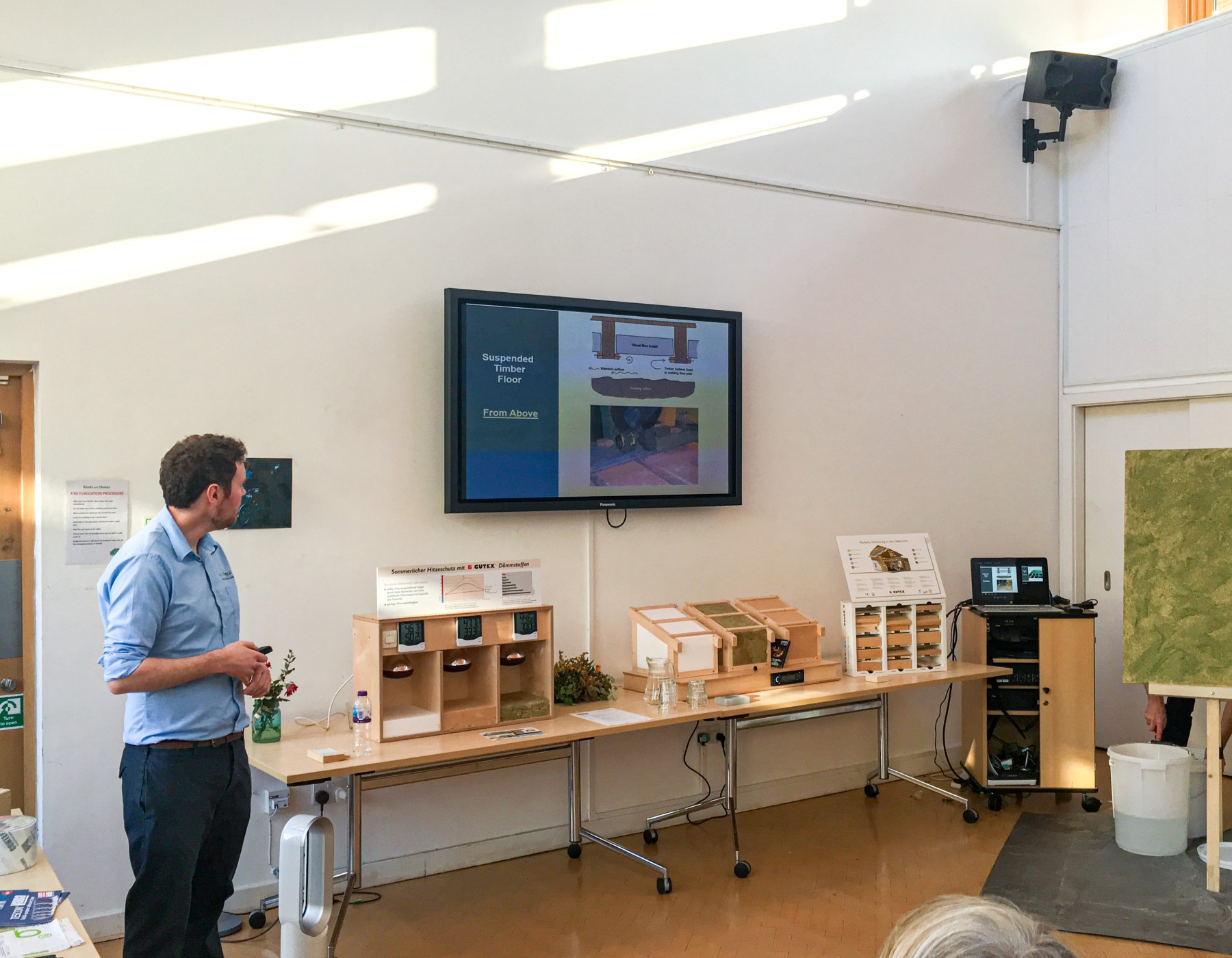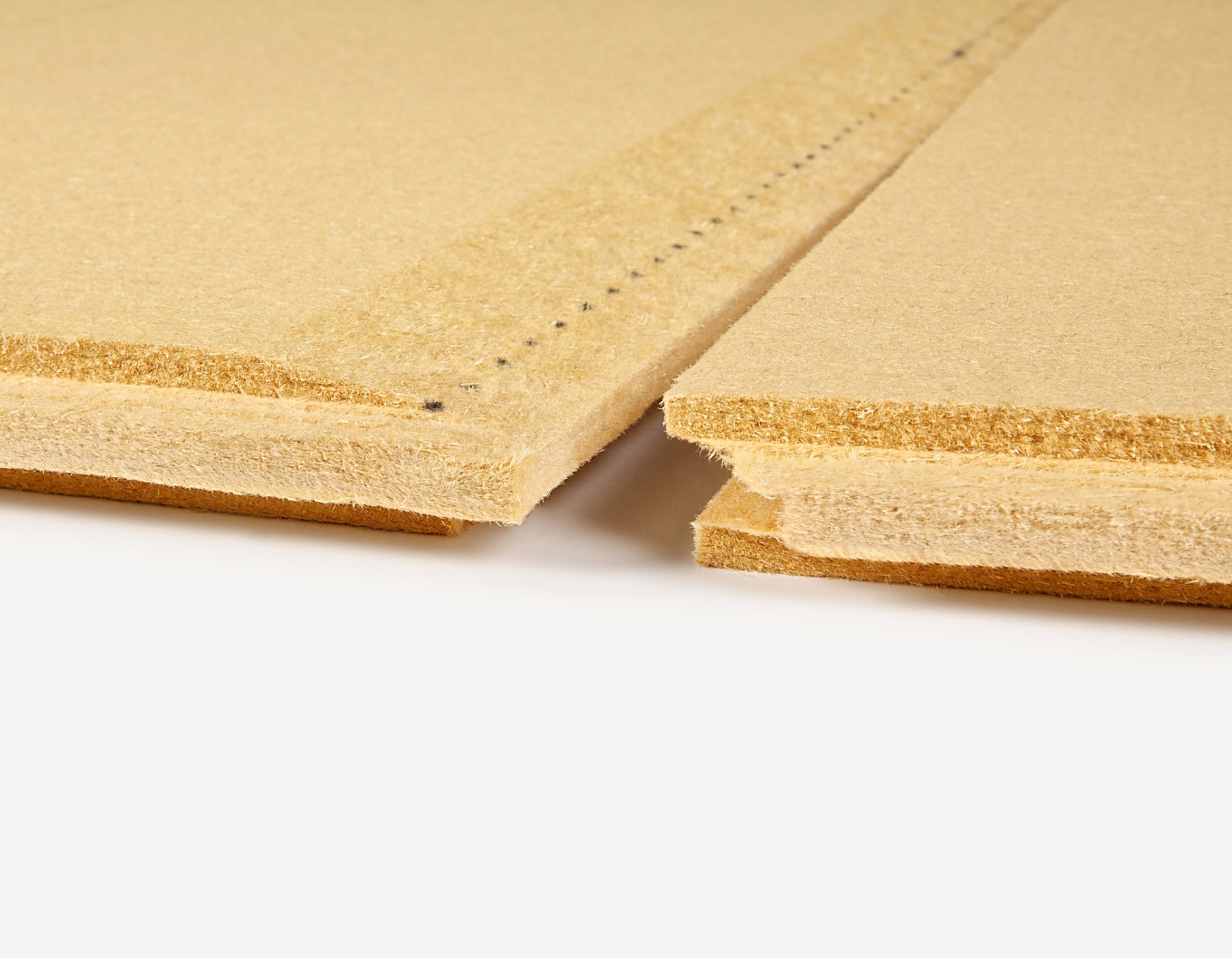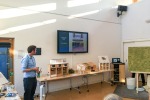 Request CPD at a date that is convenient for you and your team.
Ideal for
Architects
Specifiers
Building Surveyors
Contractors
Consultants (Energy, Passivhaus)
Students
Anyone interested in sustainable, energy efficient building
Key learning
Sustainable building techniques
Wood fibre manufacture and product types
Performance characteristics of wood fibre
Managing moisture in construction
The versatility of wood fibre insulation
Limitations and managing risk with wood fibre insulation
Sample specifications for walls, roofs and floors
Case study
Description
Who it is for
This training is aimed at professionals from all disciplines of building design and the construction industry; specifically, those who are interested in sustainable building methods for new build constructions using natural wood fibre insulation.
What you learn
With regulation aiming to reduce carbon emissions for newbuild and existing constructions, the use of building insulation materials manufactured from natural resources is becoming more prevalent. Examples include cellulose, plant crop fibres and wood fibre products. Whilst the biggest growth in natural insulation products is in the timber frame construction sector, these types of products may also be used in masonry construction.
It is essential that natural building products, in addition to having excellent ecological credentials, also provide high levels of performance and longevity, meeting all the criteria set out in the building regulations.
The introduction of this CPD will look at reasons to build with wood, varying types of wood fibre insulation, different production processes (wet and dry) and the many benefits of wood fibre insulation.
We will cover the use of wood fibre insulation in different structures and areas of the build including:
Roof structures (rainwater resistance etc)
Timber frame wall structures (internal, external and between timbers)
Floors
Cross Laminated Timber (CLT)
Masonry wall construction (internal and external)
Suitable fixings for wood fibre insulations and calculations for the number of fixings required
The final section of the CPD will cover avoiding risks with Hygrothermal Modelling (WUFI), meeting compliance with the thermal requirements of building regulations and discuss case studies on various successful wood fibre insulation projects.
What you will do?
You will receive industry leading training from a highly experienced technical professional. We actively encourage you to share details and drawings in advance of a suitable project so it can be included in the presentation, making the session as relevant as possible for all involved. There will be time for questions and discussion.
There will be the opportunity to see samples of different types of wood fibre insulation including rigid boards, flexible batts and loose fill fibrous insulation.
What happens on the day?
We will generally arrive at your offices around 30 minutes before the CPD starts to set up. A dedicated meeting room with projector/screen would be helpful, although not essential, and we will bring a laptop to present from. The presentation will start at the time you have chosen and generally last around an hour.
Following the CPD, we can arrange for our technical professional to meet with you to discuss specific projects, review drawings and make recommendations. Please let us know in advance if you would like this additional free service.
Key points to take away (based on feedback from previous attendees)
Introduction to natural insulation materials
Importance of breathable constructions
Different ways to manage moisture problems
Consideration of alternative insulations
Optimum U values achievable with wood fibre
Detailed options for various new construction build-ups
Good for heat retention/dampening
Use of wood fibre insulation especially in older buildings
Wood is good!
Contact Ecological Building Systems at an early stage!
What you Gain
Understanding the benefits of natural insulations
Understanding the properties of wood fibre
Knowledge of a wider range of insulation choices
The health benefits of wood fibre for building occupants
The versatility of wood fibre application
The use of wood fibre in timber frame and CLT construction
Using wood fibre for refurb of existing/older buildings
How Hygrothermal modelling can be used to reduce risk
Attention to detail from experienced technical professionals
Points Gained
This CPD is a 1-hour standalone CPD providing 1 point towards maintaining your professional standard. This can be doubled with an additional 1-2 hour related activity.
Sustainable architecture is a rapidly developing area and is a RIBA core curriculum topic. There is a requirement for a minimum of 2 hours to be spent on each of the core 10 topics.
How it can be applied in the future (based on feedback from previous attendees):
Greater consideration of breathability
Review typical build-ups normally undertaken
Consideration of Hygrothermal performance
Increase use of timber frame construction
Diverse range of natural insulation choices
Useful for projects where acoustic considerations are important
The use of wood fibre for solid walls
Specification of wood fibre in new build & refurb projects
Continued Development
We have a dedicated Training Area at our UK office in Cumbria where we offer practical training, giving delegates the opportunity to experience the application of our systems first-hand.
We are often involved in various events and shows around the country which include the use of wood fibre insulation in different build-ups on a variety of constructions projects.
We regularly provide on-site training, toolbox talks etc with all key stakeholders and trades involved in specific projects.
Agenda
Reasons to build with wood
How wood fibre is manufactured
What types of insulation product are made with wood fibre
Performance characteristics of wood fibre (thermal conductivity, reaction to fire, thermal mass etc.)
Typical wood fibre insulation applications:

Roof structures
Timber Frame walls
Floors
Cross Laminated Timber (CLT) construction
Masonry wall construction

Fixings and calculations
Avoiding the risks
Overall build costs
Case study examples and discussion
Summary
Speakers
Niall Crosson
Group Technical Manager (BTech, MEngSc, MIEI, CEPHC)
Niall is the Group Technical Manager for Ecological Building Systems and was also the company's first employee. Niall holds a first class honours degree as a Bachelor of Technology and a Masters in Eng.Sc. Niall is a certified Passivhaus Consultant and has provided technical guidance on many award winning low energy projects in Ireland and the UK, and has authored or co-authored several chapters in both the Passivhaus Handbook and the Passivhaus Designers Manual. Niall is also on the board of directors of the Irish Green Building Council and provides guidance on several national standards committees. Along with this, Niall has contributed to several construction publications including The Journal of the RIAI.
Ilias Igoumenidis
Technical Support Engineer (MEng Civil Engineer, CEPHD)
Born and raised in Greece, Ilias graduated from the Polytechnic school of Civil Engineers of Patras University and for many years ran his own Design and Construction company prior to moving to the UK to join Ecological. Since 2013, he has been heavily involved with low energy consumption in building projects. He was the first person in the Hellenic Passive House Institute to gain the International Certification of a Certified Passive House Designer. Ilias played a significant part of the first Certified Passive House project (Enerphit) in the south eastern Mediterranean area "Passivistas".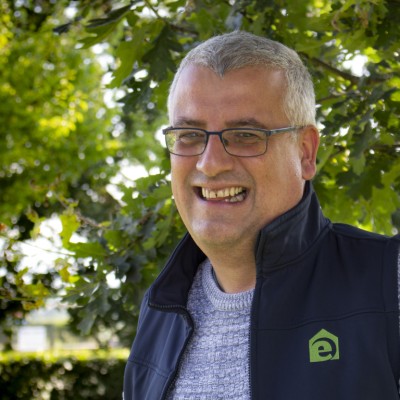 Neil Turner
Technical Sales Manager (BSc Hons)
Technical Sales Manager at Ecological Building Systems. A BBA-competent U-value assessor, who has been involved in developing CEN (Comité Européen de Normalisation) European standards, Neil has extensive experience in the building products sector. Neil advises architects, contractors and timber frame specialists on the specification of sustainable insulation products and has been involved in numerous sustainable projects throughout the UK.
Fintan Wallace
Architectural Technologist (MEngSc BTech, MIEI, CEPHC, CEPHT)
Fintan Wallace is an Architectural Technologist at Ecological Building Systems. Graduating from Dublin Institute of Technology in 2011 with a B.Sc (Hons) in Architectural Technology, it was here in D.I.T's Bolton Street where Fintan developed a strong interest in low energy and Passivhaus design. From here he continued his studies becoming both a Certified European Passivhaus designer and tradesperson. Fintan has travelled to Baden Württemberg in Germany to study passive housing and sustainable energy technology, gaining significant knowledge regarding the use of natural insulations in timber frame and solid wall constructions. Fintan has been involved extensively in a deep energy retrofit of a property to the Enerphit standard in the west of Ireland and now advises on numerous projects throughout the UK for newbuild and retrofit.