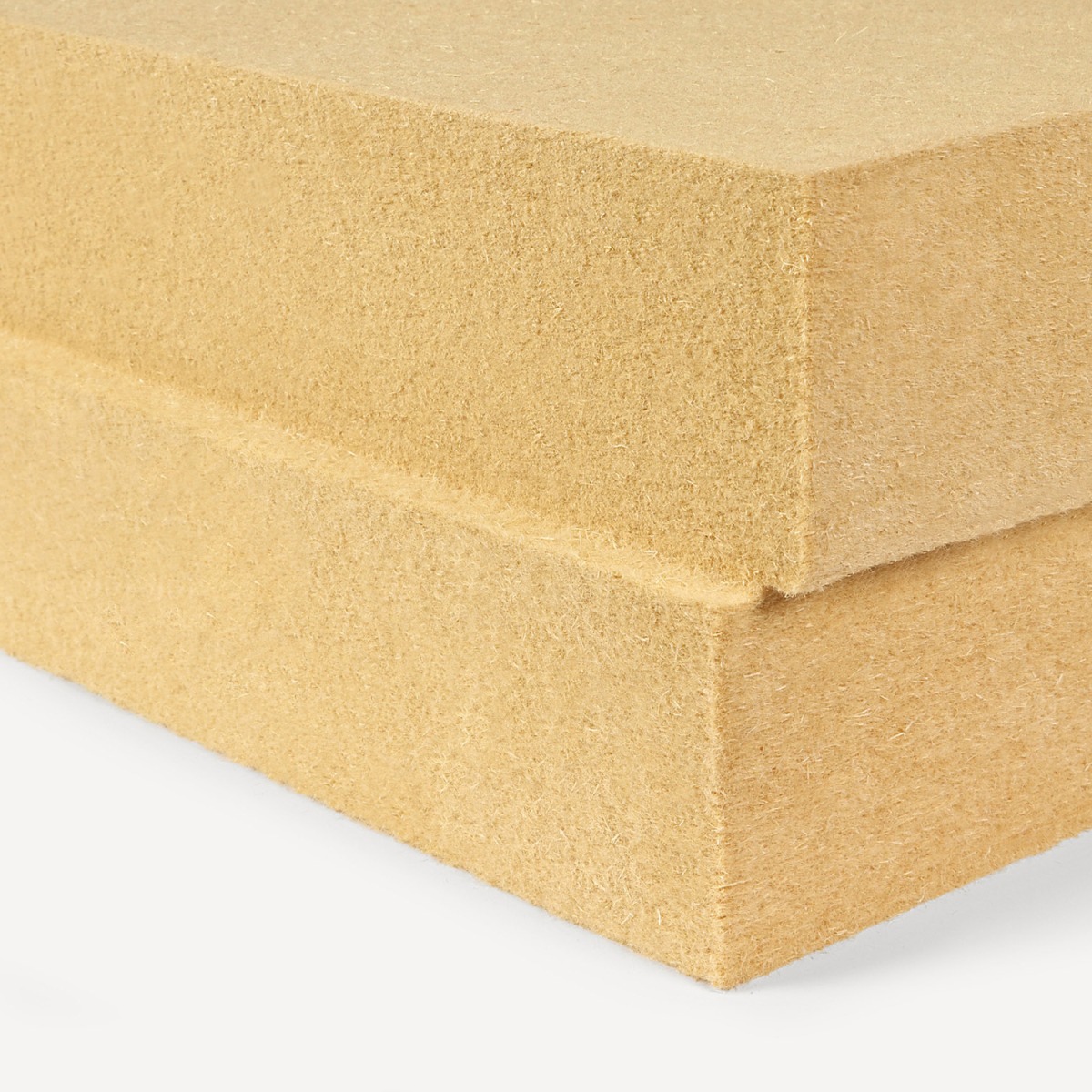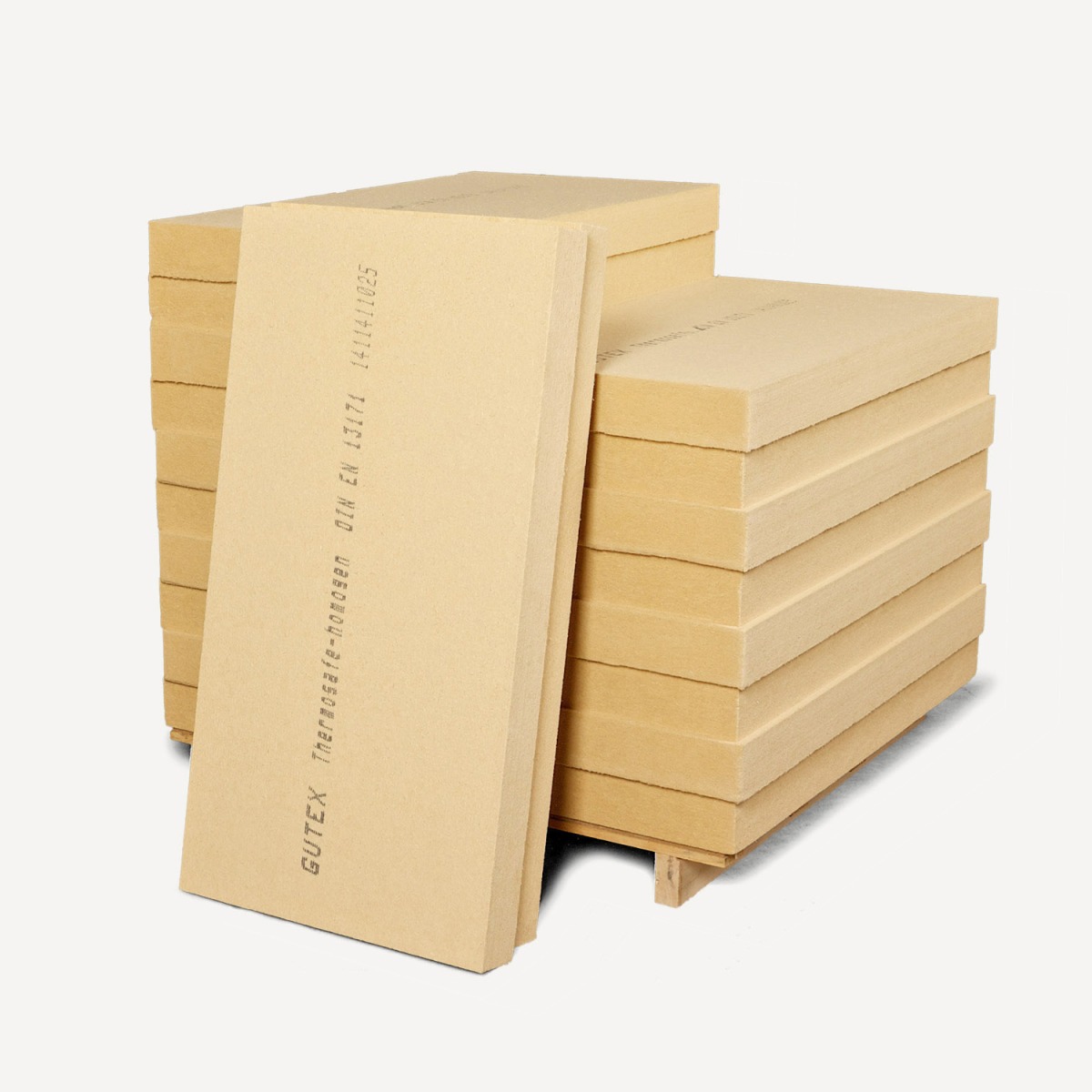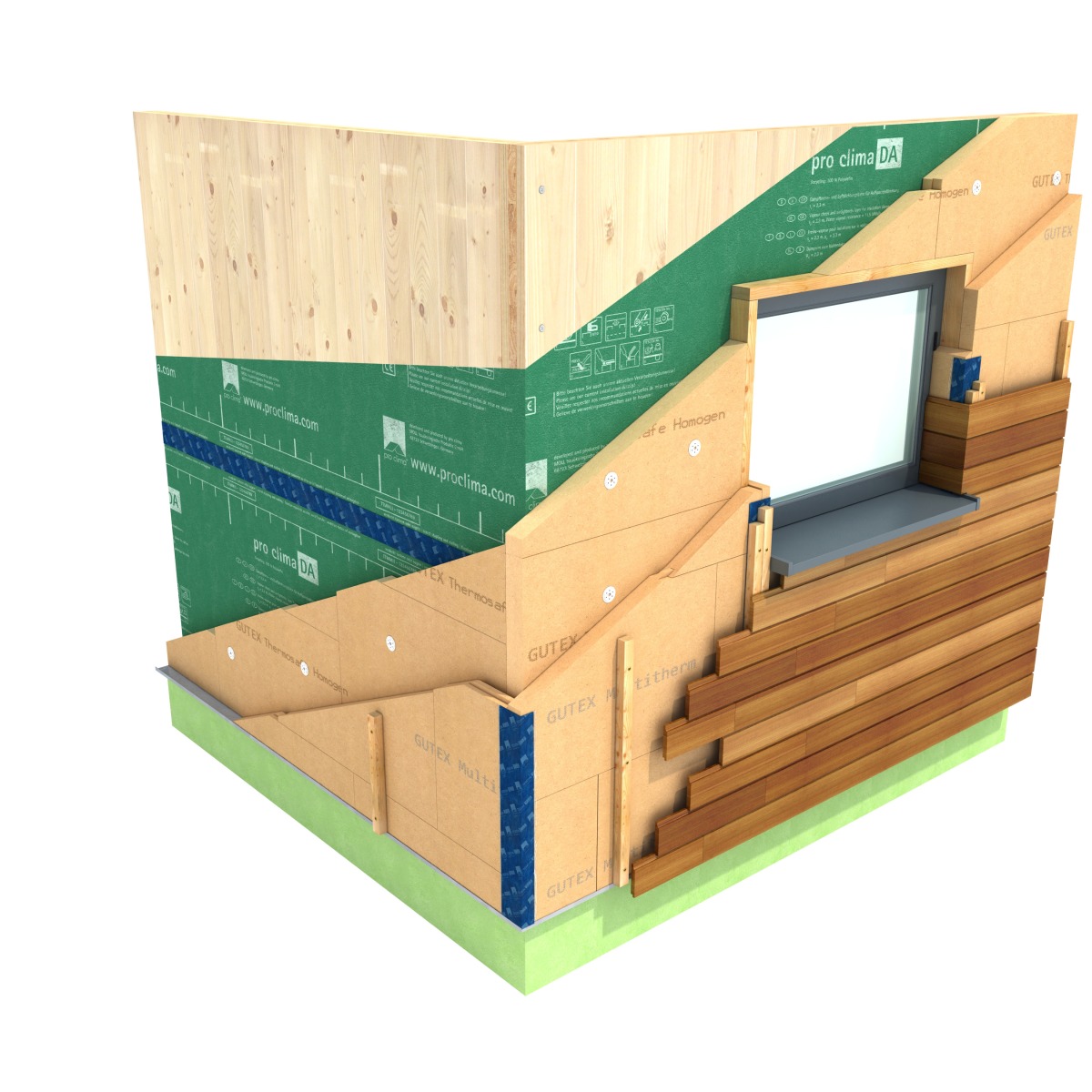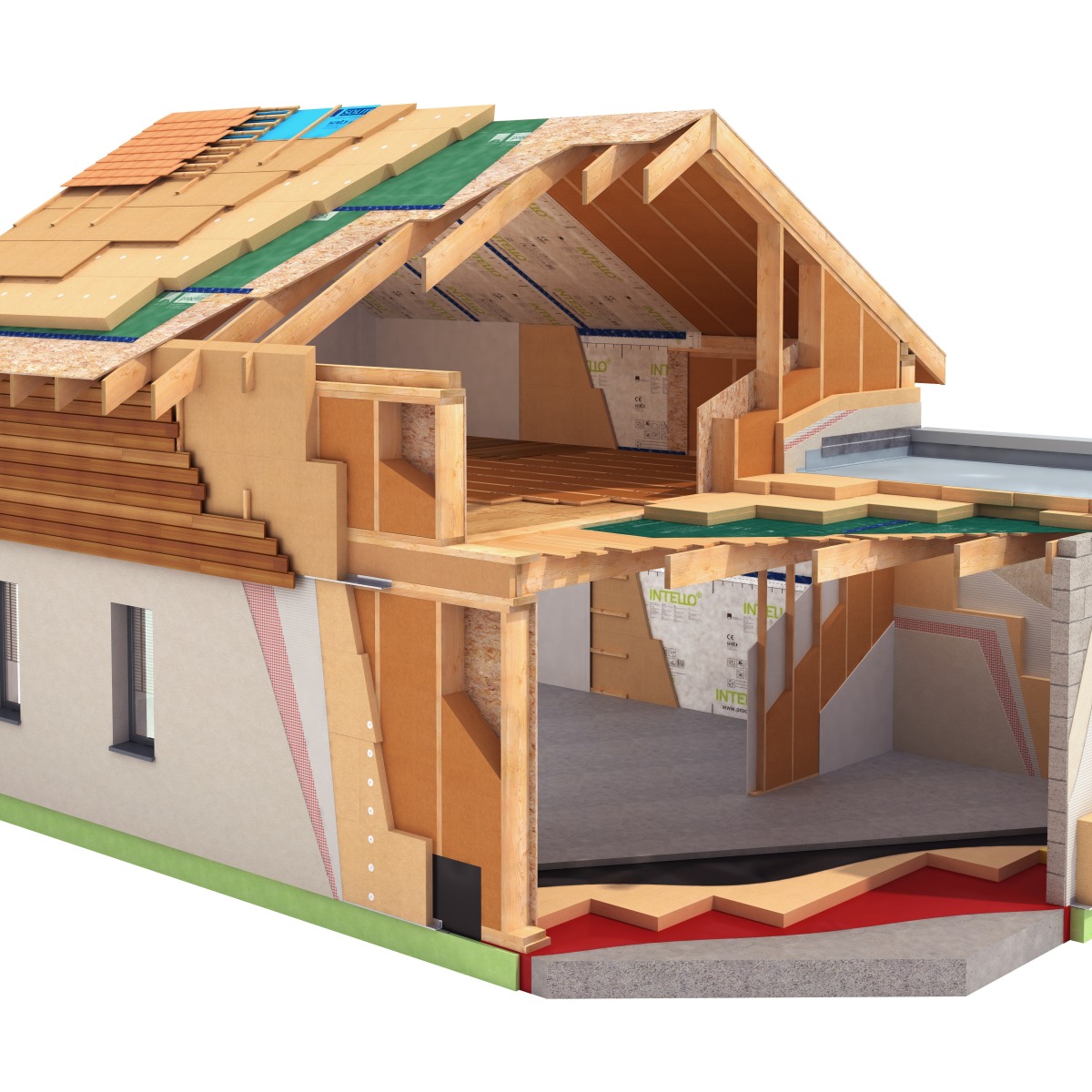 Gutex Thermosafe Homogen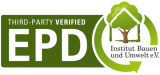 Gutex Thermosafe Homogen
Wood fibre insulation board
Main purpose
Carbon negative thermal insulation to protect against cold in winter and overheating in summer.
Use it on
Timber frame roofs, walls and floors. Once fully supported it may be fixed on top of timber studs and rafters on the exterior side or inserted between the studs and rafters. Gutex Thermosafe Homogen can also be used on solid Cross Laminated Timber (CLT) walls.
Overview
Gutex Thermosafe Homogen is a multi-functional wood fibre insulation board of medium density. With its small degree of flexibility, it can be installed between timbers studs and rafters (using friction as the fixing) as well as across or over them. Thermosafe Homogen must always be fully supported when applied over rafters and studs.
Where to use it
Gutex Thermosafe Homogen insulation board has a wide range of uses. It can be fixed over roof rafters or stud walls, once fully supported and can be friction fitted in between wall, roof and floor timbers. It can also be fixed to the external face of solid wood structures such as Cross Laminated Timber (CLT) buildings.
When Thermosafe Homogen is used on the external face of timbers, a robust water resistant outer layer of Gutex Ultratherm, Multitherm or Multiplex Top is required to complete the installation. This outer layer will be made from a much higher density wood fibre so provides the strength and weatherproofing needed for the building.
What it does
Gutex Thermosafe Homogen is a semi-flexible wood fibre insulation board, which provides excellent thermal performance in winter and helps prevent overheating in the summer. It is highly breathable (moisture vapour diffusion open) which means it can help reduce the risk of condensation and mould growth in a breathable construction.
The flexibility of Thermosafe Homogen provides the spring necessary to friction-fit it between timber rafters, studs and joists and keep it in place without falling out.
When used in combination with an intelligent airtight vapour control membrane like Pro Clima Intello Plus internally, Thermosafe Homogen allows moisture vapour to move in both directions. In the winter, moisture vapour can be transported through the Thermosafe Homogen from inside to outside. In the summer, warmth from the sun can push moisture back into the building; Thermosafe Homogen will allow any back migration of moisture vapour to pass through and harmlessly evaporate.
Gutex Thermosafe Homogen also has significant acoustic reduction properties.
Why we love it
Due to its medium density, Gutex Thermosafe Homogen is a highly versatile product as it can be used in between timbers as well as fixed over timbers on a fully supported layer. Its density means it has an excellent thermal conductivity value of 0.038W/mK, which allows impressive U values to be possible for the building.
Gutex have created a versatile high-performance insulation that can achieve great results. When paired with one of Gutex's higher density, robust wood fibre sarking boards on the outside, with airtightness from Pro Clima you gain a complete system capable of excellent insulation, weathertightness and strength.
Features
Protects from cold and summer overheating
Breathable
Eliminates thermal bridges
Excellent acoustic insulator
Carbon negative and Sustainable
Benefits
Creates a cosy, comfortable indoor environment, helping reduce heating bills in winter and keeping you cool in summer.
Breathable natural insulation which allows moisture vapour to move through the insulation preventing a build-up of damaging condensation. This prevents mould forming and ensures great indoor air quality.
Made from recycled wood chips from sustainably managed forests. More carbon is stored in the wood fibre than emitted by manufacture.
Provides a continuous layer of insulation when installed externally over studs that eliminates thermal bridges.
Offers excellent acoustic properties to absorb and dampen airborne noise.
Questions
There are currently no questions and answers published for this product
Technical Details
Key Technical Data
Cross Laminated Timber (CLT), Prefabricated (off-site manufactured) timber frame, Timber frame
Roofs, Walls (timber frame)
Installation Guide
How to Install
When installed over timbers (roof or walls) Thermosafe Homogen must be fully supported on a suitable sarking board (i.e., OSB, plywood or Elka Strong Board) and should be temporarily fixed using thermally broken fixings.
A higher density board such as Multitherm, Ultratherm or Multiplex Top must then be fixed over the top using counter battens and shear and suction screws. The screws are fixed through the counter battens, the outer wood fibre board, the Thermosafe Homogen and then into the timber studs/rafters.
Gutex Thermosafe Homogen can be easily cut with hand or power tools to the required size.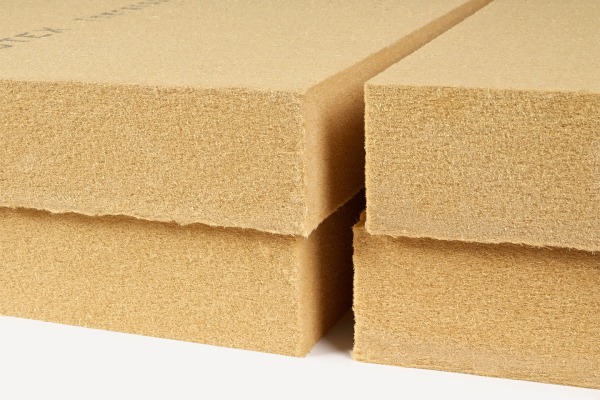 Hints & Tips
A robust water resistant outer layer of Gutex Ultratherm, Multitherm or Multiplex Top is required to complete the installation externally over Thermosafe Homogen, this provides the weatherproofing for the building.