Diathonite Thermal Plaster - a Complete Guide
Thursday 26th August 2021
When working with traditional and heritage buildings with solid stone or masonry walls, it can be a challenge to find the right insulation product which doesn't compromise on the building's character or the beauty of the original architecture. It is often thought that with older buildings a compromise must be made between thermal performance and aesthetic, however, that doesn't have to be the case.
Some of our most popular insulation products are Diasen Diathonite Thermactive and Diasen Diathonite Evolution thermal plaster, both of which not only provide excellent thermal insulation, but can follow the contours of stonework or curved walls, maintaining the original charm and beauty of older buildings.
We're often asked about the best way to use Diathonite products to get the best results for various products, so we've brought together a comprehensive guide to Diasen's Diathonite thermal plaster products.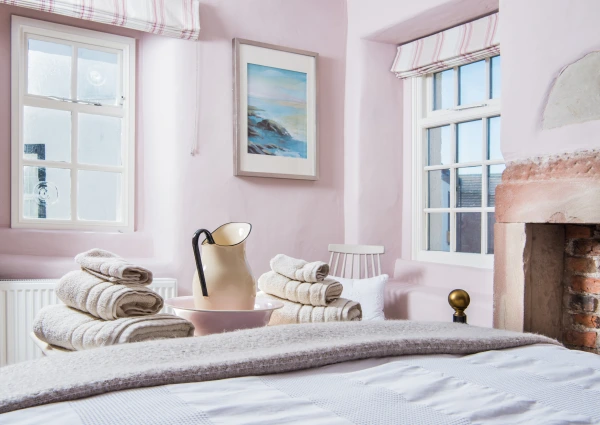 Choosing the right product
The right product for your project depends on where you're applying it, what you need it to do, and the specifications to which you are working. Within the Diathonite range there are products for both internal and external plastering, finishing plasters, sound absorbent plasters, and salt resistant plasters. Whichever Diathonite thermal plaster is used, all are exceptionally breathable.
It's important to ensure you have the right product for your project first and foremost.
Our standard cork and lime based insulating plasters, used for the initial base coat, are Diathonite Thermactive and Diathonite Evolution. Diathonite Thermactive is primarily used internally and Diathonite Evolution can be applied both internally and externally.
These plasters are breathable (moisture vapour diffusion open) and capillary active, so they will ensure moisture won't be trapped in the wall. This avoids all the moisture issues associated with cold, damp walls. The plaster is also an excellent insulator, to significantly improve the thermal performance of your solid walls. Diathonite provides the benefit of a levelling base coat plaster and insulating solution in one. It also helps balance room humidity changes (highs and lows) to maximise living comfort in all seasons. As the lime is alkaline Diathonite is naturally highly resistant to mould.
Within the Diasen Diathonite range there are also more specialist products, including:
Diathonite Deumix Plus, which was developed for effective moisture management of walls previously affected by rising damp that may have high residual damp levels and salt deposits (efflorescence).
Diathonite Acoustix, which provides natural sound absorption, alongside the thermal properties inherent within the Diathonite range.
Diathonite Regularisation, a restoration plaster which prepares and mechanically strengthens walls as well as protects against severe salt deposits. Designed to be used prior to other Diathonite plasters being applied, Diathonite Regularisation forms a strong base which protects older buildings.
Preparation
Before applying Diathonite plaster, it's important to ensure that the surface of the wall is in an appropriate condition.
Any existing gypsum plaster on the internal side of the wall should be removed first to reveal the stone or masonry underneath. This ensures the wall will be fully breathable and allows the Diathonite to work to its full potential. It also provides a reliable key for maximum adhesion of the Diathonite to the wall.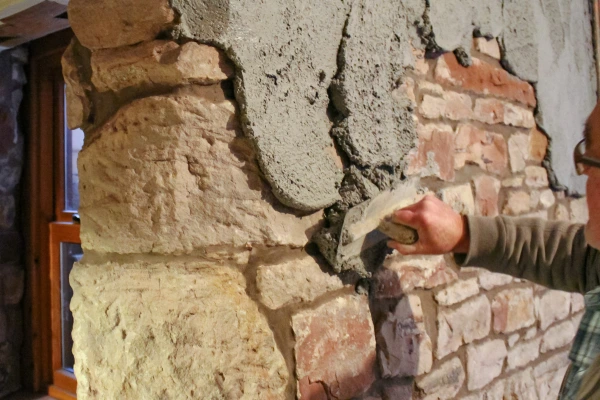 Next, it is always worth checking for any signs of water ingress or ground source damp issues. If there is evidence of this, the source of the moisture should be identified and remedied before applying Diathonite.
Next, make sure that the walls are stable, dust free, and clean.
Finally, if the surface is very smooth (e.g. a smooth concrete/timber lintel or conduit made from PVC or rust-resistant metal), it might be necessary to apply a coat of Diasen Aquabond Primer, to ensure optimal adhesion.
Application
Diathonite can be easily installed, either by hand or, for larger surface areas (e.g. over 100m²), with a plaster spraying machine.
The plaster should be applied in layers 15-25mm thick. The total thickness needed will depend on the required U value for your specific project, but 40-60mm is typical for the most cost-effective thermal improvement. This thickness will improve the thermal performance of the wall by 3.5-4.5 times.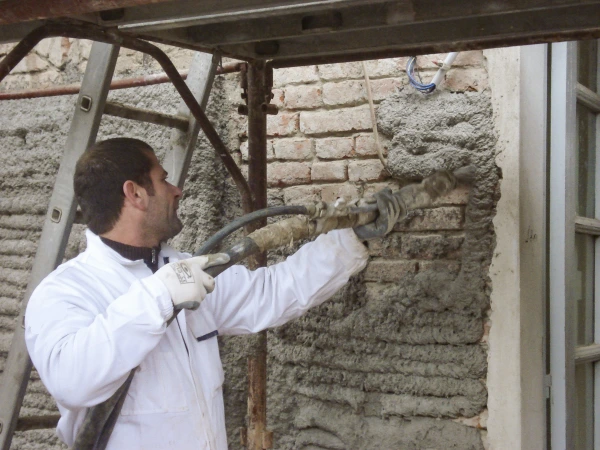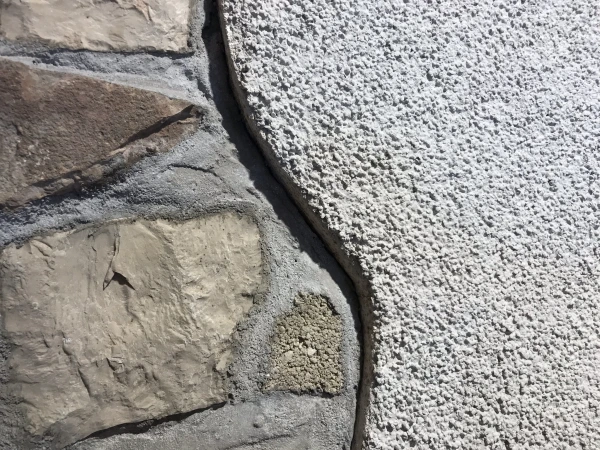 Each layer of Diathonite applied should be allowed to dry for 24-48 hours before applying the next layer of plaster. For thickness in excess of 60mm, Diasen Polites 140 reinforcing mesh should be applied when half the total thickness has been applied. So, for 70mm total thickness, you would apply 35mm of Diathonite, then Polites Mesh then the remaining 35mm.
When the final layer has been applied, the Diathonite needs to dry fully before the final finish plaster such as Diasen Argacem HP can be applied. Diathonite dries at a rate of 2mm per day, however this may vary depending on ambient temperature or weather conditions.
Drying Times
Typically, traditional lime plasters dry at about 1mm per day. This means a three-coat lime render applied 30mm thick will take about one month to dry.
In contrast to traditional lime plasters, Diathonite lime-based plaster not only ensures high levels of breathability and thermal resistance, but also significantly speeds up the drying time. Diathonite dries at about 2mm per day which is twice the speed of traditional lime. Therefore, 30mm of Diathonite thermal plaster will dry after two weeks rather than one month and the Argacem lime-based finishing plaster can be applied much sooner. This offers substantial benefits in sequencing and quicker project delivery. Of course, as with any plaster, these drying times are dependent on climate conditions on site.
Finishing off
Finishing methods vary depending on whether the product is being used internally or externally.
Internally – the system should be finished with two coats of Diasen Argacem HP for a semi-smooth textured finish. If a very smooth finish is required, Diasen Argacem Ultrafine can be applied over the top of Argacem HP. These products provide an aesthetically pleasing finish and ensure the walls remain breathable.
Once you've applied the finishing plaster and it is fully dry, the wall can be painted with a natural breathable paint, such as AURO or other similar paint. Diasen decorative finishes like Decork, Decorkrete or Lime Paint may be applied.
Externally - After Diasen Argacem HP finishing plaster has been applied, a protective finish is needed. This may be a breathable paint, suitable for external use like Auro Ecolith, or Diasen Decork which is a breathable water-repellent textured paint that eliminates the risk of moisture build-up from wind driven rain and penetrating moisture on external walls. Its breathability allows moisture from the structure of the building to dry out easily and it is highly elastic to minimise the risk of cracking over time. Decork is usually spray applied (in two coats) and provides a beautiful finish in 26 different colours. Decork can also be used internally on walls, ceilings, or floors. For better adhesion, Diasen D20 water-based acrylic primer can be used before applying the Decork to ensure a long-lasting finish.
Diasen also supply a range of breathable lime paints suitable for external use which provide a smoother finished alternative to Decork.
Enjoy!
Reap the benefits of a high-performance, natural insulation material via reduced energy usage, minimised risk of damp or water ingress, and a healthier indoor climate.
The information above is for guidance only and does not supersede installation instructions provided by Diasen as detailed in each product's technical data sheet. It is important to always follow installation instructions from Diasen.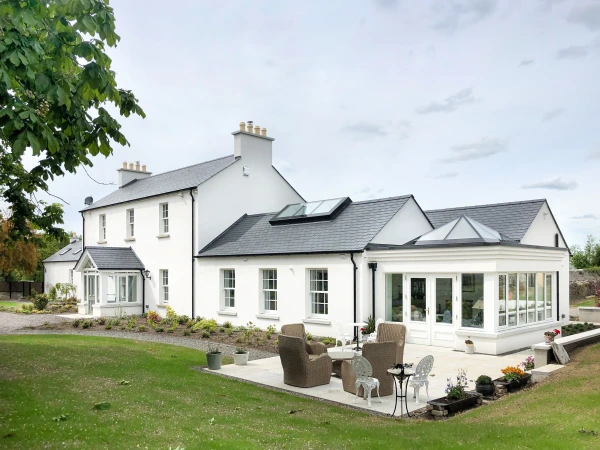 It can be a challenge ensuring the correct application of insulation and plaster materials, which is why our expert team are on hand to answer your questions and help you find the best product for your project. Get in touch, and we'll be happy to assist.
Ecological Building Systems is the sole distributor for Diasen Products in the UK and Ireland. Our popular range of Diasen products, including Diathonite, is in-stock and available for delivery nationwide.
Blog author
Ilias Igoumenidis
Technical Support Engineer (MEng Civil Engineer, CEPHD)
Born and raised in Greece, Ilias graduated from the Polytechnic school of Civil Engineers of Patras University and for many years ran his own Design and Construction company prior to joining Ecological. Since 2013, he has been heavily involved with low energy consumption in building projects. He was the first person in the Hellenic Passive House Institute to gain the International Certification of a Certified Passive House Designer. Ilias played a significant part of the first Certified Passive House project (Enerphit) in the south eastern Mediterranean area "Passivistas".