Making the Past Ready for the Future: How Ecological Building Systems has helped to transform the Entopia Building
Monday 8th August 2022
Our range of moisture open natural insulation products, cork/lime thermal plasters and airtightness solutions at Ecological Building Systems have been used on a large scale prestigious deep retrofit project in Cambridge – The Cambridge Institute for Sustainable Leadership (CISL) Entopia Building. Photography courtesy of Architype and Soren Kristensen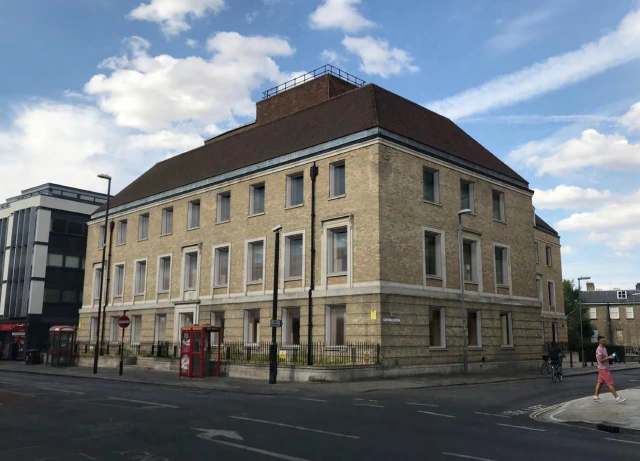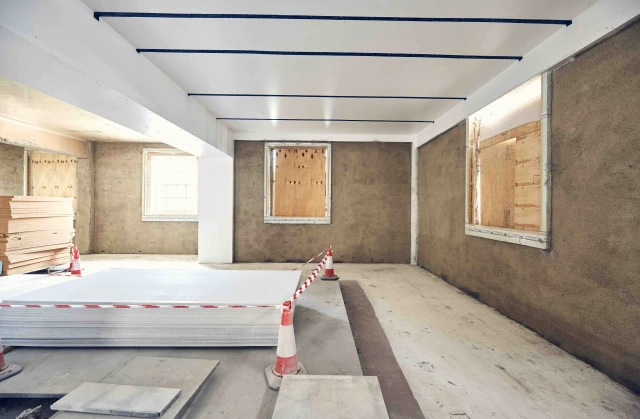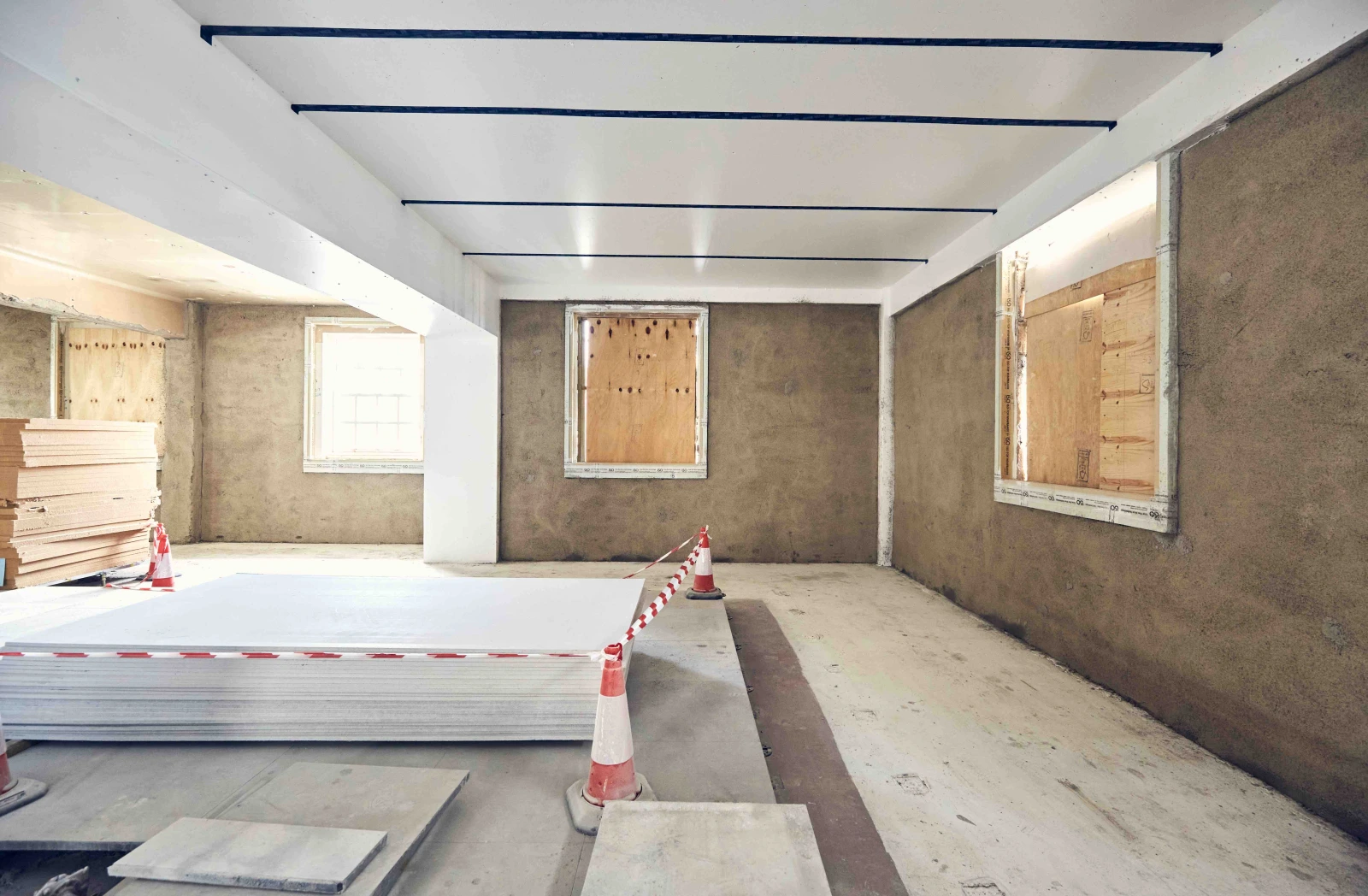 Built in the 1930s as a telephone exchange to serve central Cambridge, the Entopia Building has now received a new lease of life, one that will enable it to continue serving the area for at least another 90 years. Carl Elefante, former president of the American Institute of Architects, said: "The greenest building is the one that already exists". This project is testament to this principle and provides an example of the potential for these buildings. With so many similar buildings dotted throughout the UK, this project presents the perfect example of sensitively thermally upgrading such buildings with suitable moisture open solutions, while still retaining their unique features and characteristics.
Situated in a conservation area of Cambridge, with Downing College across the road and Parker's Piece behind, the Entopia building is in the middle of a bustling street catering to students and residents alike. Now the headquarters of the University of Cambridge Institute for Sustainability Leadership (CISL), this property has become a beacon for sustainability and workability in the modern age.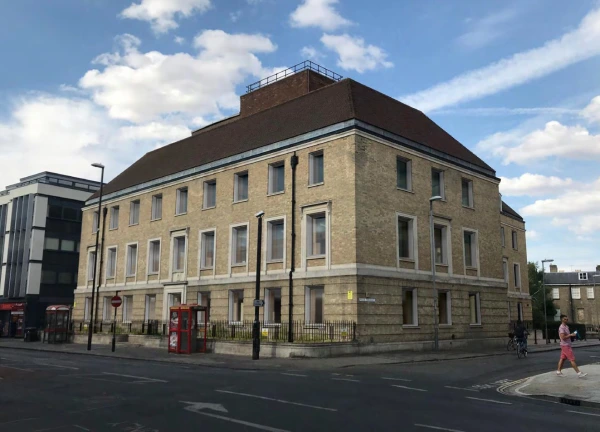 With the built environment in the UK contributing around 40% to the UK's carbon emissions with 23% of that associated both directly and indirectly with buildings, the aim of this project was to highlight how a property can be subject to a deep, fabric first retrofit, making it sustainable and cutting carbon emissions, as well as to:
Create a practical "Case Study" that will become freely available to ensure that the Entopia Building can be used as a blueprint for wider change across the built environment
Be available for hosting different events across the international and local community
Become a global and physical hub for CISL's global network of over 20,000 individuals and partner organisations
The team at CISL were also working towards a variety of industry standards to ensure that the building itself was sustainable on as many levels as possible and encouraging the wellbeing and good mental health of its staff, as well as preserving the environment. These standards included:
The BREEAM Standard
EnerPHit
WELL Standard
Carbon Targets
In order to achieve these goals ISG Ltd was appointed as the main design and build contractor and a variety of Architect Practices and consultants were involved in the project (Architype, BDP, Feilden and Mawson and Max Fordham).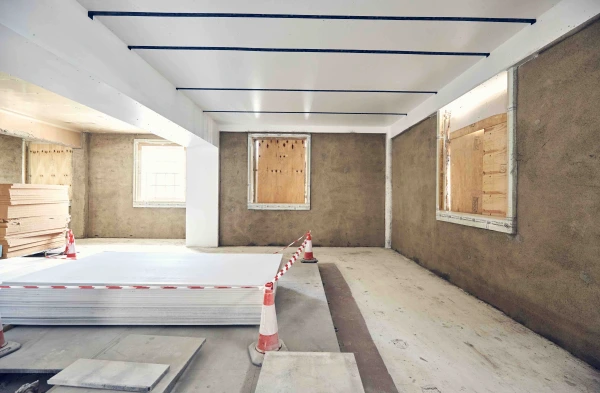 Ecological Building Systems was approached in 2019 by Feilden and Mawson Architects and the specification for the external walls and roof areas was jointly developed and verified by Max Fordham.
It was decided to insulate internally on the external walls (330-350mm solid brick) using 40mm Diasen Diathonite Thermactive cork/lime thermal plaster and then apply 40mm of Gutex Thermoroom woodfibre insulation to achieve a U value of ~0.35 W/m²K. Diathonite Thermactive is a moisture open capillary active insulating cork/lime thermal plaster and Gutex Thermoroom is a moisture vapour open wood fibre insulation board. In the pitched roof areas Thermo Hemp Combi Jute was installed in between rafters and then sealed internally with Pro Clima Intello Plus humidity variable airtightness and vapour control membrane. This combination of insulating materials ensured a breathable insulation system with excellent moisture management (which Ecological assessed through our technical team using WUFI software), as well as high levels of air tightness and indoor air quality (conformance with the Volatile Organic Carbon limits set out in the WELL standards).
Following one-to-one consultation with the Ecological Building Systems technical team, wall to floor, wall to ceiling junctions, window/door opening, and pipe/duct penetrations were successfully sealed with Pro Clima Contega Solido SL tapes before Diathonite Thermactive was applied all over. Overall, an air permeability of <0.7ACH/hr was achieved, which is significantly better than the requirement for Enerphit of less than 1.0 ACH/hr @50Pa. The Diathonite insulating plaster and Gutex natural woodfibre insulation was installed by Jordaya Contracting and the Thermo Hemp Combi Jute and Intello Plus in the pitched roof areas were installed by Stortford Interiors Ltd. Several site visits and ongoing technical support was provided by Ecological Building Systems, to the architects and main contractor at key stages of the construction phase.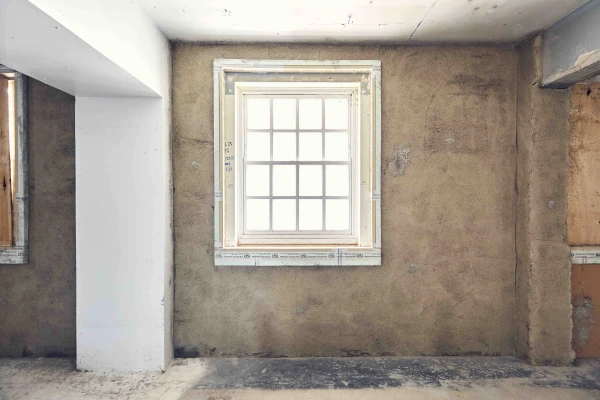 The project has now been completed (June 2022) and as the move-in date approaches CISL's vision is about to come to fruition. The Entopia Building has since been awarded the BREEAM Standard 90% design stage certificate which is thought to be one of the highest bestowed in the country. The project has also been awarded EnerPHit Classic certification, showcasing the extensive improvements with respect to thermal comfort, structural integrity, cost-effectiveness and energy requirements that the team have been able to reach.
Inside, a comfortable space for networking, events and work has been created, ensuring there is lots of natural light, natural colours, and greenery to aid with mental health. An open space on the roof has also been developed to make use of every square meter and has been fitted with solar panels to cut energy costs further. Outside, the only noticeable changes have been the windows, originally sash, which have been changed to triple glazed single pane models to allow as much sunlight into the building as possible without compromising the integrity of the architecture.
In conclusion, this project has shown how a deep retrofit can breathe new life into an older building, bringing a range of benefits to the environment and its occupants. With the aim of showcasing what can be achieved for future retrofit projects, the Entopia Building project has shown that, with the correct materials and knowledge, the most carbon efficient option for a "new" building might be to retrofit one that already exists.
Contractor
Jordaya Contracting Ltd
Exterior Photography
Architype
Interior Photography
Soren Kristensen
Blog author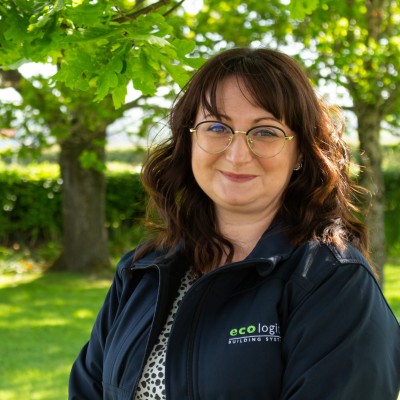 Lauren Mcgrath
Marketing Executive
With 4 years' experience of brand management and marketing in the giftware industry, Lauren looked after world-renowned brands online and at industry events. Working at Ecological, she will be helping our team promote the company and products as well as assisting with online training and more. Outside of work, she enjoys reading, cooking and recording a film podcast with her husband as well as spoiling their rescue cat, Angel.