Main purpose
Diasen Decork is a breathable water-repellent cork granule textured paint, primarily used to eliminate the risk of moisture build-up from wind driven rain and penetrating moisture on external walls. It allows moisture from the structure of the building to dry out due to its high breathability. It is highly elastic, minimising the risk of cracking over time. Decork can also be used internally on walls, ceilings or floors. Decork is usually spray applied and provides a beautiful textured finish available in 26 different colours.
Use it on
External or internal walls or ceilings over any Diasen finishing plaster, any unpainted old or new lime, cement or gypsum base plaster or render, brick or block. All these must be primed first with Diasen D20 Primer. Can also be used on non-absorbent surfaces such as metal, plastic, ceramic wall tiles (glazed/unglazed) and glossy painted/varnished materials when they have been primed with Diasen Grip Primer.
Overview
Diasen Decork is an eco-friendly highly durable water based coloured textured paint finish that is mainly used as a topcoat on external walls over Diasen finished plaster systems. Available in 26 colours, it is highly breathable and lets the wall dry out whilst protecting the exterior with its extreme water repellent weather-proofing properties. Decork is highly elastic to minimise the risk of cracking and ensures an extremely long-lasting finish. Decork contains cork granules helping to improve the thermal properties of the wall.
Where to use it
Decork is mainly used on external (or internal) walls, floors or ceilings on top of Diathonite finishing plasters and all unpainted old/new lime, cement or gypsum base plasters and renders , brick or block. When used on absorbent surfaces like these, Diasen D20 Primer must be used first.
It can also be used on less absorbent surfaces such as metal, plastic, glazed/unglazed ceramic tiles, glossy painted or varnished materials and smooth concrete as long as the surface is primed with Diasen Grip Primer.
What it does
Diasen Decork contains cork granules (up to 1mm in size), water-based resins and siloxanes. These provide a highly robust and elastic water repelling breathable top-coat. It resists hot and cold changes in temperature, UV rays, salt and Algae. It will protect the building from wind driven rain, penetrating moisture and resist cracking over time due to its high elasticity. Decork is typically spray applied with a hopper spray gun.
A long-lasting finish can be achieved on various types of surfaces. Decork is a thin paint finish so naturally the texture of the surface below may be visible depending on the substrate. Over smooth surfaces like Diasen Argacem HP, the texture of the small cork granules and the paint itself is more evident, providing a unique modern internal or external coloured finish.
Diasen Decork has been widely used on a number of projects we've been involved with including Cumbrian Coastal Cottage Renovation.
Why we love it
Decork comes in 26 beautiful colours, is breathable, flexible and highly robust and made from natural materials. It also qualifies for LEED points; this means it can be used in projects with environmental requirements.
How it works
Decork has two-components; an 18kg liquid base, and a 2kg or 4.5kg colour tint. Providing increased thermal benefit due to the cork granules, it is an ideal accompaniment for Diathonite plasters helping contribute to the thermal properties of the wall and protecting it against the weather while also looking beautiful.
Decork can also be used as just the 18kg liquid based which gives a natural brown cork effect finish.
Decork is vapour permeable and helps to maintain breathable. Its high elasticity minimises the risk of cracking and ensures a long-lasting finish. Because it is water repellent and resistant to hot and cold temperatures, algae and UV degradation is minimised providing a robust solution as a decorative finish.
Note
The Decork bucket is labelled in kilograms which equates to the following litre quantities:
21.0L = 18kg bucket (Nutmeg Neutral)
24.0L = 18kg bucket plus 4.5kg tint (White UB1)
22.3L = 18kg bucket plus 2.0kg tint (all other colours)
Coverage per tin is ~15m2 and allows for the 2 coats recommended.
Features
Supplied as Decork base paint plus separate colour tint as required
Easy to mix and apply
Breathable and water-repellent
Highly elastic
Contains up to 1mm diameter grains of cork and natural materials
CE marked and complies with Part L1 B of the Building Regulations (approved Document 7 - Materials and workmanship), qualifies for LEED points
Benefits
When used as just the Decork base, a natural cork coloured finish is achieved or a range of 26 colours are available to mix with the base
Components mixed with a drill mixer and application typically through a hopper sprayer
Perfect for use over Diasen Diathonite range of plasters internally or externally
Repels water to protect walls from wind driven rain and will not affect the breathability of the wall and other breathable systems underneath
High elasticity minimises the risk of cracking over time ensuring a long-lasting beautiful finish
With Diasen Primers, excellent adhesion is possible on a large range of surfaces and materials
Application by hopper spray gun is recommended for the most consistent beautiful finish
Can be specified in projects looking for environmental standards
Questions
There are currently no questions and answers published for this product
Technical Details
Key Technical Data
How to Install
Decork must be applied when the temperature is between +5°C and +35°C.
The application surface must be completely hardened and set, clean, dry, and without water repellent chemicals like silicone, debris, greases or oils. The surface must always be primed with either Diasen D20 Primer or Diasen Grip Primer.
On unpainted absorbent surfaces like new lime, cement or gypsum plasters and renders apply D20 Primer. On non-absorbent surfaces like old plaster, glossy painted or varnished surfaces, metal or plastic use Grip Primer. If you are in any doubt as to the absorption of the substrate, use Grip Primer.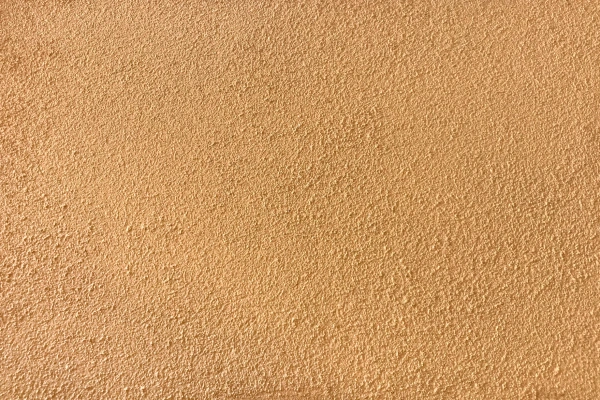 Mixing & Preperation
Add the liquid colour component directly in to the Decork bucket.
Mix the two together with a paddle drill mixer for at least 2-3 minutes until obtaining a consistently smooth coloured mixture without lumps.
Decork generally does not need to be diluted. But in extremely hot temperatures, you may need to dilute with up to 10% water. After adding any water, the Decork mixture must be mixed again for 2-3 minutes. Do not add any other substance or material to the mixture. Decork is ready to use immediately.
Before the product application, it is recommended to temporarily cover window frames or other elements that are not supposed to be covered with Decork (e.g. use masking tape, plastic sheets etc).
Product Application (base coat)
After priming, ensure the surface is completely dry before applying Decork.
Apply a first coat of Decork to cover the surface by spraying it with a hopper spraying machine.
The application thickness should be consistent and no more than 1mm thick. It is hugely important not to apply more than 1mm per coat because this will cause imperfections to the final appearance.
The spray application should be constantly perpendicular to the wall and kept 0.5m away from the target surface. The speed of the application should also be consistent.
Product Application (top coat)
Once the first layer is dry, apply a second 1mm coat of Decork to completely cover the surface. The first layer will dry after approximately 10 hours at 23°C and 50% relative humidity.
The second coat should be applied at 90 degrees to the first layer. i.e. first coat horizontal, second coat vertical. If applied thicker than 1mm (not recommended) or at lower temperatures and higher relative humidity levels, drying times vary significantly. Therefore, during winter or very humid conditions, external application is not recommended unless conditions are suitable and the surface is very well protected from weather exposure with scaffolding and tarpaulin.
Decork must be protected from rain, ice, direct sunlight and wind until it is fully dry. Always fully protect the wall when rain or fog is likely to eliminate the risk of weather damage while it is drying.
On average one bucket covers approx. 15m² over a smooth surface (0.8-1.0kg of material per square meter). More absorbent or rougher surfaces may require more material.
Store the unused product in the original package. Shelf life is 12 months.
Recommended spray machines
DS-Spray Gun: nozzle diameter 3-4mm, pressure 5.0 bar
DS-5500 Texture Sprayer: nozzle diameter 3mm, pressure 4.0 bar
Graco Texture Hopper Gun: nozzle diameter 6-8mm
For floor applications, the decorative finish Decork must always be protected with Aquafloor Eco.
Hints & Tips
If the Decork was not protected properly and got wet due to rain before it is completely dried, ensure the surface is dry before applying the next layer. If the surface texture was affected, you may need to sand the Decork before applying the next layer. Always protect it from rain during application.
Wash the tools with water immediately after the application as Decork is difficult to be cleaned after it has dried. Use a sponge, brush or high-pressure water jet machine for cleaning. It is recommended to use neutral detergents.
During summer season, apply the product in the cooler hours of the day, protected from direct sunlight. Do not apply with imminent threat of rain, frost, or very humid conditions. Avoid spraying Decork when the weather is windy.